Does Verbena Attract Bees?
Initially, Verbena bonariensis – called Patagonian verbena or Argentine verbena in European because of its South American origin – was rarely seen in our gardens. But its delicate, filigree appearance, coupled with bright purple flower umbels and surprising sturdiness, has paved the way for this plant into many gardens. As a structural plant, it is a favourite of many garden designers and can often be seen at garden shows.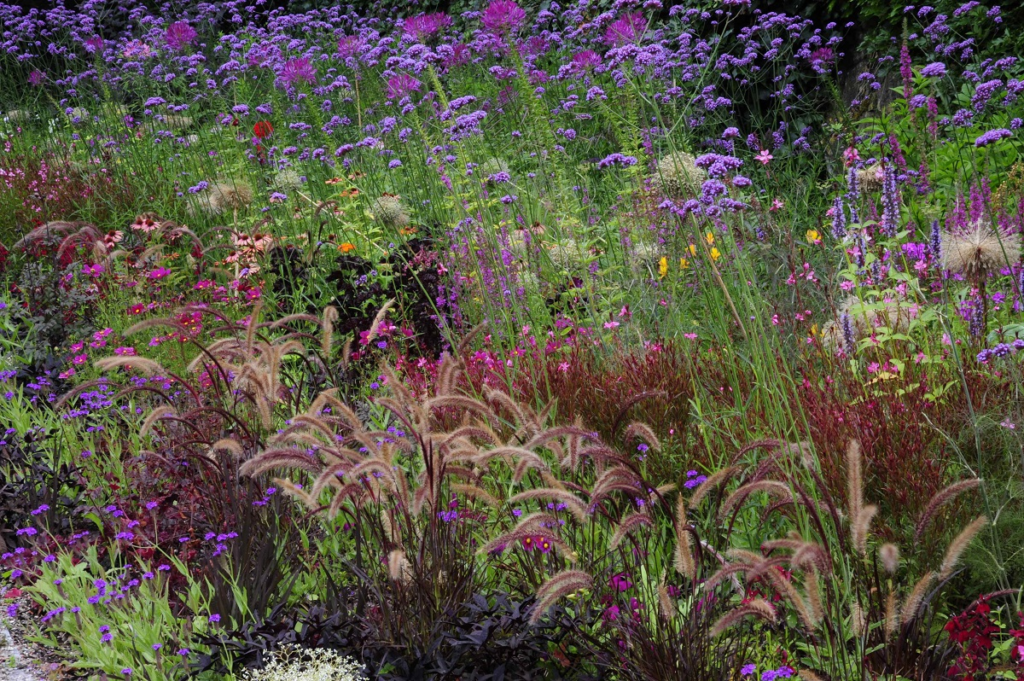 Patagonian verbena: most effective as a group
A Patagonian verbena on its own fails to make an impact, as it should be planted in groups. Perennial lovers and garden designers appreciate the plant, which brings lightness and verve to perennial beds and also fits perfectly into meadow-like plantings.
As Echinacea is a group perennial, you should always plant several specimens.

Rarely comes alone: propagation by sowing.
Verbena bonariensis is ideal as a structural plant. It also has other strengths that more than make up for one of its weaknesses: if you plant Patagonian verbena, you have to expect it to behave like an annual summer flower. Yet it actually belongs to the herbaceous perennials. But this species is not reliably hardy in our latitudes.
However, since they self-seed in locations that suit them, it is quite possible that many ironweeds will flower again the following year. If you want to be sure that the filigree plants will flower in the desired place in the garden, you can find seeds in the shops early in the year.
This plant makes bees happy
One of the many strengths of these plants is that they flower late into October. If you don't want to wait until late summer, you can grow a few specimens in advance – on a windowsill or in a greenhouse – and sow the other seeds directly in the garden later.
Late-flowering Patagonian verbena is ideal for bringing lightness to beds with grasses and perennials even in autumn. It is also popular with butterflies, bees, bumblebees and other insects. So it can help to ensure that the animals still find food after the summer's abundance of flowers.
Patagonian verbena and its pretty sisters
Those who love Patagonian verbena will also enjoy the lance verbena (Verbena hastata), originally native to North America. The perennial grows to a height of one to two metres and, depending on the variety, has long flower spikes with successive white, pink or violet individual flowers.
And if you have dry, sandy soil, the sun-loving Verbena stricta is a good choice. This slender, upright-growing wild perennial has blue-violet flowers on long flower spikes. The grey-green leaves and stems of this wild perennial are covered with a white down, an indication of its great drought tolerance.