Even modern hand lawn mowers can reach sound levels of up to 95 dB. This level of noise has been proven to be harmful to our ears after less than an hour. For this reason, hearing protection should be worn when mowing the lawn. The dangers caused by noise are extremely far-reaching and can be linked to serious illness.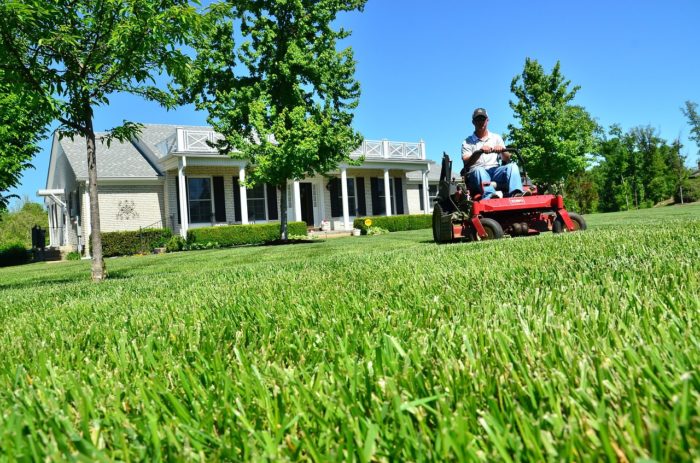 Ride-on mowers can be even louder than 100 dB and thus cause irreversible damage after a short time if no hearing protection is worn. Which hearing protection is the right one for lawn mowing is presented below. You will also find out what you should look out for when choosing. We hope to be able to help you with this guide.
Ear protectors are a very popular choice for hearing protection when mowing the lawn. It is very easy to put on and take off. It is also robust and promises a long service life. In addition, since this hearing protection does not come into contact with the inner ear, it is also suitable for people with sensitive ear canals.
The sound protection extends up to 40 dB. Decisively responsible for this its 2 plastic capsules, as well as a special inner foam. The inner foam is usually very comfortable, which gives a high wearing comfort. The capsule closes against the skin with the help of rubber seals. These are also often snug and prevent the feeling of pressure. The hearing protection is attached either by headband, neckband or universal bracket. The headband is the most popular and very stable. Neckband is particularly suitable for spectacle wearers. With the universal headband, there is the option of combining both, but this is not necessary when mowing the lawn.
Usually, earmuffs are divided into the variants "active" and "passive". Passive hearing protection reduces noise regardless of level. It cannot distinguish between "good" and "bad", so to speak. Active hearing protection, on the other hand, reduces noise depending on the level. It has a microphone on the outside and an amplifier on the inside. Harmful noises are successfully reduced, as with the passive variant. Harmless sounds, such as voices, can be delivered to the ear unfiltered. This makes it possible to hear warnings and signals.
When mowing the lawn, passive earmuffs with an attenuation of between 20 and 35 dB are perfectly adequate.
Earplugs

Earplugs also work well as hearing protection when mowing the lawn. They have an advantage when it comes to reducing sweat and weight. Because they are so compact, they are very easy to transport. Earplugs can be classified into pre-ear plugs and in-ear plugs. Only the latter are inserted into the ear canal.
Pre-ear plugs are often made of a special wax. This is warmed with the fingers before use and then pressed in front of the entrance to the ear canal. This should be completely sealed from the outside to ensure optimum protection. Nevertheless, the attenuation value of this type is not so good and is usually less than 30 dB. However, this is perfectly sufficient for mowing the lawn. The advantage of pre-ear plugs is the fact that they do not come into direct contact with the ear canal. This means that itching, redness and other skin reactions are rare.
In-ear plugs are most commonly found as earplugs for lawn mowing. They are pushed into the ear canal and attenuate noise by up to 37 dB. To ensure good protection, there should be as little air volume as possible between the eardrum and the plug. Of course, it should be possible to remove it easily at any time.
Foam or silicone are often used as materials. Foam promises the highest attenuation values. It also adapts well to the ear canal. These plugs are rolled flat with the fingers and then pushed into the ear canal, narrow side first. They should be treated as disposable if used outdoors.
Silicone earplugs do not provide quite as good an attenuation, but are perfectly adequate for mowing the lawn. Thanks to their lamellar shape, they can be easily screwed into the inner ear. They are also comfortable to wear and adapt to circumstances during active movements. In addition, they can be very discreetly designed and are then almost invisible to others. They are also suitable for narrow ear canals and can be reused. With the help of mild soapy water, they can be easily rinsed off.
Overall, in-ear plugs have the weakness of being able to trigger annoying skin irritations. This is especially true for models that are processed with unhealthy plasticizers.
Otoplastics

Otoplastics also belong to the earplug type, but are custom-made by a hearing care professional. The hearing care professional takes an impression of the ear canal and parts of the pinna. He then makes a pair that can be fitted precisely. In this way, the wearer does not experience any foreign body sensation. He can focus perfectly on his activity. Skin irritations also hardly occur because the material does not pinch and is hypoallergenic.
Silicone, photoplastic or acrylic can be used as the manufacturing material. Beginners can choose silicone and should expect a price between 80 and 20o €. In any case, the plugs in this context are durable for several months and can be washed off without any problems. High-quality specimens are made of acrylic or photoplastic. These last several years and can be equipped with special filter options, which then shield certain frequencies better than others. The price range in this area is approximately between 500 and 2000 €.
Earmolds are rarely used as hearing protection for lawn mowing because they are relatively expensive. However, those who are regularly exposed to noise and have problems with the wearing comfort of other hearing protectors may want to consider the topic.
Which Hearing Protection To Use When Mowing The Lawn – Why It's Important

The harmfulness of noise is often underestimated. This is mainly due to the fact that hearing damage occurs gradually and painlessly. This is treacherous, because they are largely irreparable. The consequences can be numerous. In a private environment, for example, communication is considered difficult. The person you are talking to cannot be understood properly, which can lead to misunderstandings and frequent questioning. This can lead to displeasure and social tensions.
In addition, noise has a negative impact on mood and triggers feelings of stress. Reaction behavior is also impaired. Those who already suffer from hearing damage will also have problems with the spatial classification of sounds. Telephones, doorbells, voices and the like can no longer be classified as quickly, which is why feelings of being overwhelmed and confusion can arise. Furthermore, sleep disturbances occur more frequently.
Worse are the long-term consequences of noise. It has been proven that constant exposure to noise can constrict peripheral blood vessels. The risk of suffering a heart attack increases in this case. The noise does not even have to be excessively loud for this to happen. In addition, free radicals are formed more frequently, which cause high blood pressure and are associated with serious diseases.
In general, concentration disorders occur under noise. Productivity and attention are reduced. Therefore, tragic accidents can occur in the workplace. The affected person can only perceive the instructions of the supervisor to a limited extent. Signals and warnings from colleagues can also be overheard. Because the psyche is impaired, startle reactions and human error may occur. Due to reduced work performance, the affected person may lose his or her job.
3M WorkTunes Connect Hearing Protector with Bluetooth Technology, 24 dB NRR, Ear protection for Mowing, Snowblowing, Construction, Work Shops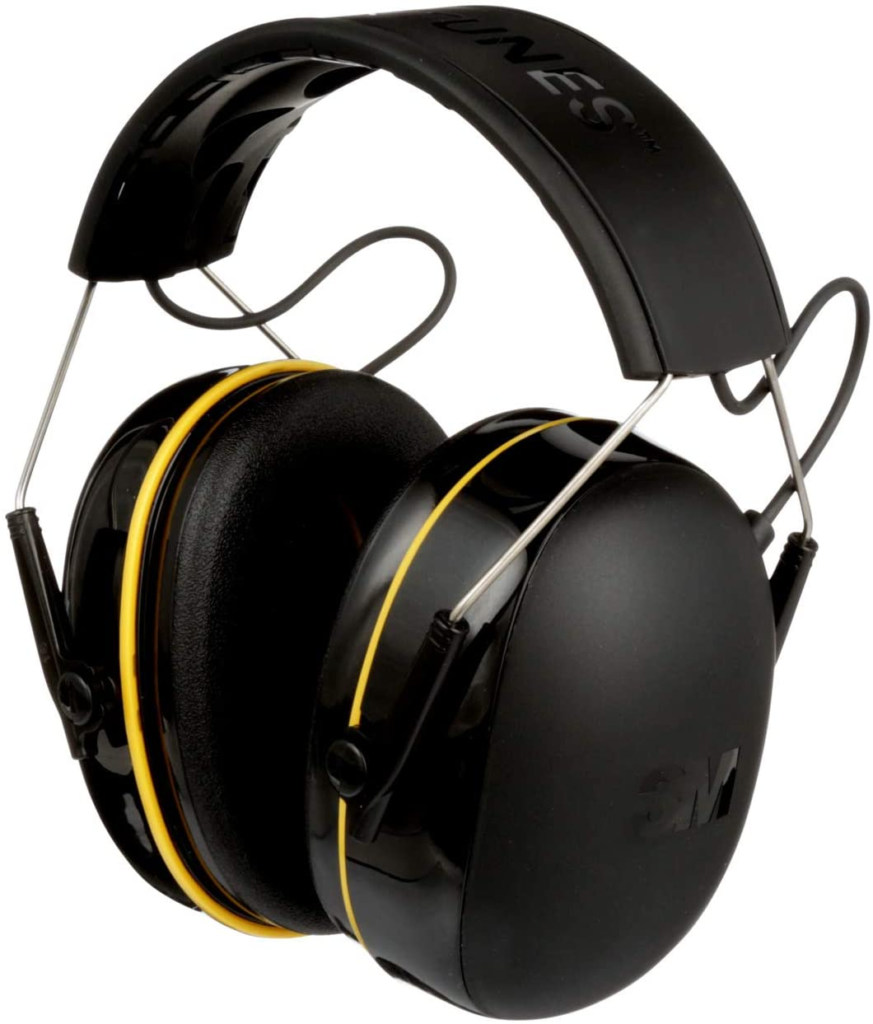 3M is a company that produces a wide variety of products from medical supplies to home and office supplies. One such product is the 3M WorkTunes Connect Hearing Protector with Bluetooth Technology, which is designed to provide protection against loud noise while still being able to listen to music.
The 3M WorkTunes Connect Hearing Protector with Bluetooth Technology provides protection against loud noise while still being able to listen to music. This product has a 24 dB NRR and the ear cups are made of soft foam for comfort. It also features an adjustable headband and can be folded for storage or travel.
3M has been in business since 1902, making it one of the most established companies in the world today. They produce many different products including medical supplies, home and office supplies, automotive products, as well
The 3M WorkTunes Connect Hearing Protector is a hearing protector that has Bluetooth technology and provides 24 dB NRR. It is ideal for mowing, snowblowing, and construction.
The 3M WorkTunes Connect Hearing Protector is made with a noise reduction rating of 24 dB NRR and Bluetooth technology that allows users to listen to music while they are working. This hearing protector comes with two different ear pads (foam and silicone) that fit comfortably in your ear canal. The 3M WorkTunes Connect Hearing Protector also has a battery life of up to 16 hours on one charge and an inline microphone for hands-free calling.
Alpine WorkSafe Noise Reduction Earplugs for Adult – Reusable Hearing Protection for mowing Work & DIY with Safety Cord – Comfortable Hypoallergenic Filter Ear Plugs for Study and Focus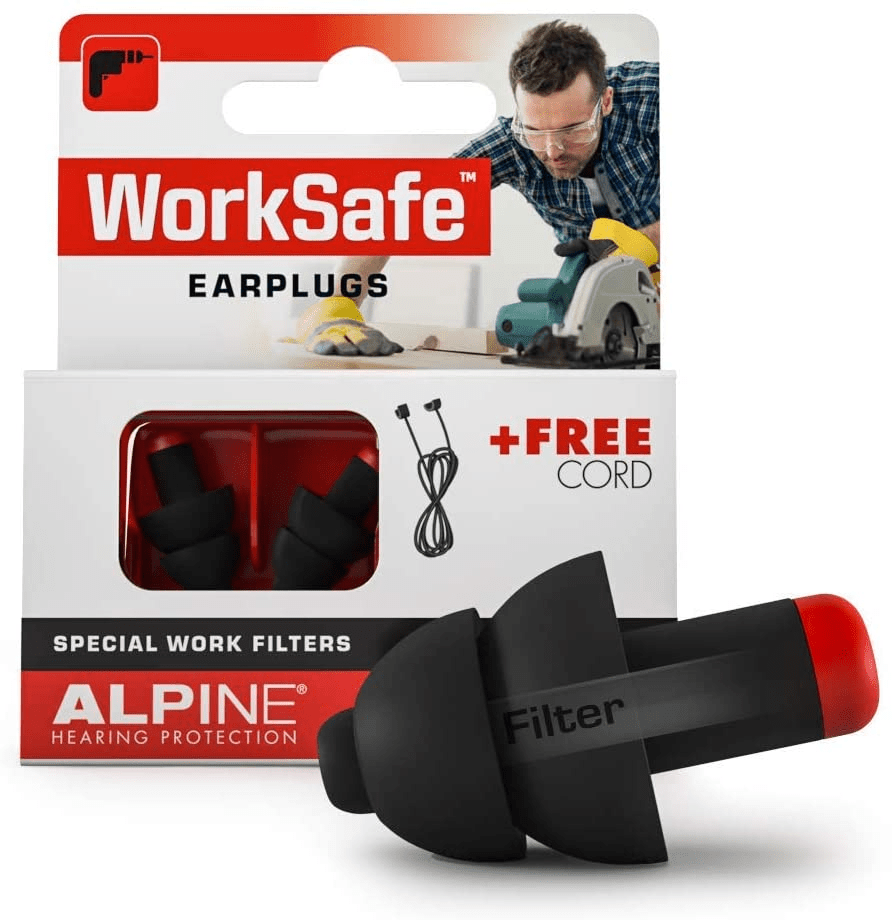 The Alpine WorkSafe Earplugs are a reusable earplug that is designed to protect your hearing while at work. It is a soft, hypoallergenic earplug that can be worn for 8 hours without any irritation. The earplugs are made of durable silicone and can be washed with soap and water.
The Alpine WorkSafe Earplugs are an excellent choice for people who need hearing protection for work or DIY projects. They provide excellent protection from noise and they can be reused up to 8 times before needing to replace them. They also come with a safety cord so you don't lose them when not in use.
Alpine earplugs are perfect for outdoor use, as they can block out noise and help you focus on the task at hand. These earplugs are also reusable and come with a safety cord to ensure that they don't get lost.
The Alpine WorkSafe earplugs are designed to provide protection against the loud noise of construction work and DIY. They are reusable, so you can use them for multiple jobs.
The ear plugs come with a safety cord that ensures they stay in your ears during work. The cord is also helpful for hanging the ear plugs when not in use.
These earplugs are also suitable for hearing protection when mowing the lawn. They attenuate noise by a solid 34 dB. They are made of soft foam, which gently adapts to the ear canal. To insert the earplug, roll it up with your fingers and then insert it into the ear canal with the narrow part first. It then adapts to the ear canal and ensures pleasant wearing comfort.