March can still bring cold and uncomfortable days, but more and more spring bloomers appear and make you want to work in the garden or on the balcony. We can use the first beautiful sunny days to prepare beds and tubs, cut perennial plants, further refine our garden plans and already sow one or the other seed. On the windowsill may already germinate some and also in the fresh air now comes the time for the first, early vegetables.
What can you plant now?
Spring is also the time to plant berry bushes or native fruit trees. So-called "container plants", i.e. plants that have been grown in a pot, can theoretically be planted all year round, as long as it is frost-free (and remains so for a longer period of time), or a heat wave lasting several weeks has not just been announced. However, spring and fall are perfect planting times, as temperatures are not too high and not too low, and there is usually plenty of rainwater available.
When exactly you can start planting depends not only on the weather (and the weather outlook) but also on where you live. Within Europe there are many climatic zones, so that some places can be weeks ahead of others when it comes to the start of spring – which does not strictly adhere to the date on the calendar everywhere. Thus, in some regions, something can already be planted and sown at the beginning of March, which elsewhere may have to wait until the middle or end of March.
Also decisive: Will the plants be planted outdoors or in a container? Are the locations protected from wind and frost? Where is the tub located? You can plant berry bushes on a protected south-facing balcony sooner than in the open if there is still a threat of ground frost. It also makes a difference if you have a ground level bed or a raised bed, as the temperature from the weather report is always measured at two feet above the ground. If temperatures are forecast just above freezing, it can still freeze near the ground.
If you are unsure, it is better to wait. Fortunately, the shrubs and trees won't run away, and frost damage to young plants would be a real shame.
Otherwise: Grab your shovel or spade! In our knowledge texts you will find all the important information about planting our berry bushes and fruit trees. While the planting season for apples, cherries, pears, plums and damsons starts in February/March, you have to wait until the end of March/April for peaches, apricots and nectarines.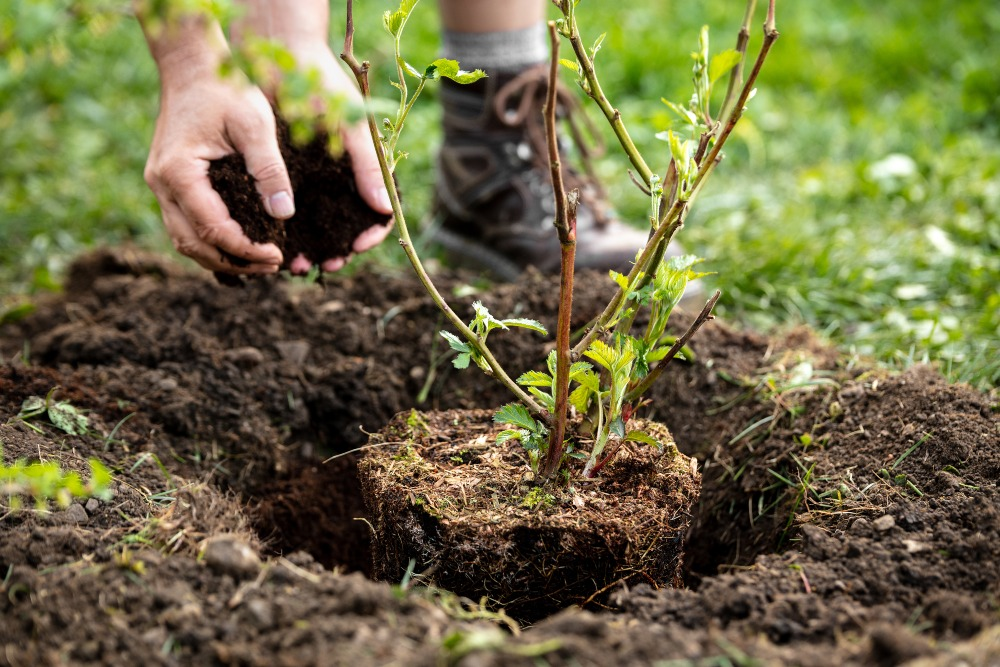 What can you sow now?
Direct seeding (outdoors):
Direct seeding of vegetables is possible in ground level beds, raised beds, small balcony raised beds or even tubs and balcony boxes. For each plant, find out what its requirements are for its location and soil, and whether cultivation in pots is possible. For Bloomify plants you can find all the information in our knowledge texts.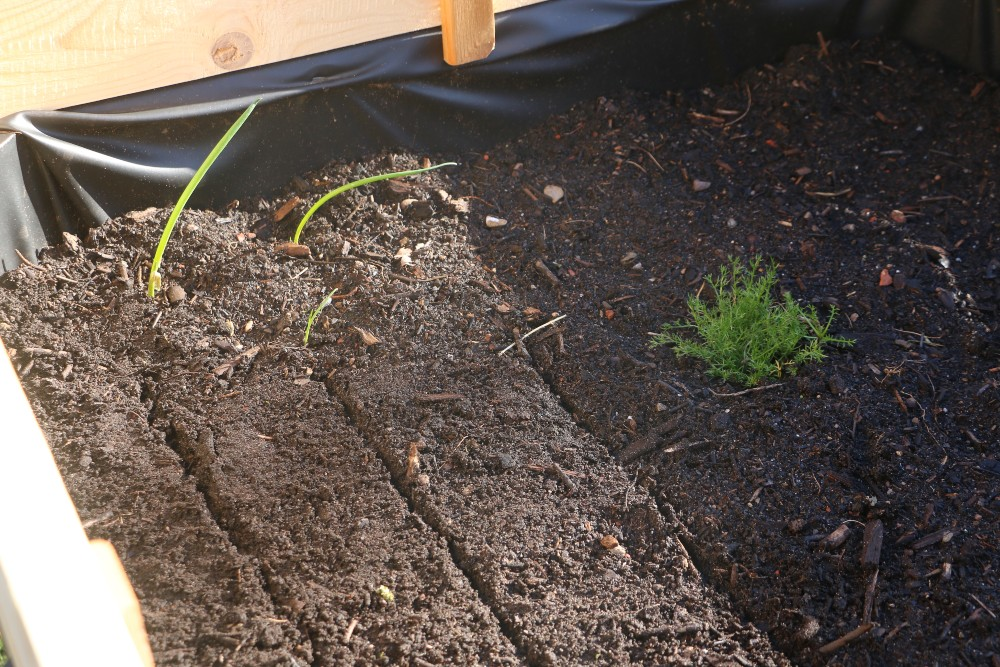 With almost all vegetables there are earlier and later varieties, so with other seeds you must definitely check again whether the corresponding varieties can already be sown. We recommend staggered sowing so that your plants are not all ready for harvest at the same time.
From the beginning of March you can usually sow spring onions, chives and cress. The spring onions can be sown continuously until September, the cress even until November. Chives do not like summer heat and should therefore be sown only until the end of April or into May, depending on the temperature.
From mid-March, carrots, radishes and lettuce from the Bloomify seed box can be sown. You can sow all three types until the end of July, the radishes even until mid-August.
From the end of March it is time for direct sowing of lovage, the so-called Maggi herb. Seeding is still possible until the end of June, after which the plants will not have enough time to grow large enough in the gardening season.
Preplanting (indoors):
Have you sown peppers or chilies yet? If not, you still have until mid-March to do so.
Starting in early March, tomatoes, eggplant, broccoli, arugula, parsley, cilantro, oregano and thyme can be sown indoors. Whew – quite a lot at once, right? Fortunately, the sowing window is large in each case, so you can proceed at your leisure. You can start pre-growing all the above species throughout March and April.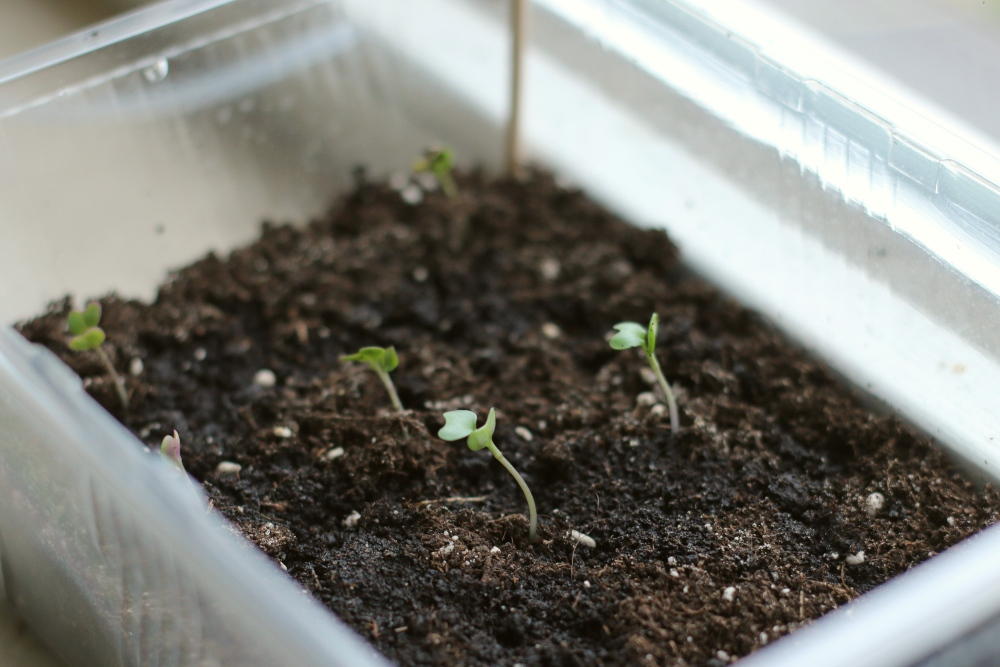 From mid-March, add lavender, sage, basil and mint, as well as the zucchini from the Bloomify seed box.
The sowing of lavender is recommended in March, with mint and basil you can take your time until June, sage and zucchini can still be brought forward until the end of April.
Almost all of the plants mentioned can be sown directly outdoors from the beginning or middle of May – exceptions are peppers, chilies and eggplants. It is best to find out about the exact variety beforehand.
What work is especially important now?
Pruning
February and March are good times to prune back berry bushes. We'll cover this topic in detail in a separate magazine article soon.
It is still a little too early to prune herbs. You should not do this until April, when there is less danger of frost, to avoid damage to the plants.
Overwintered plants
Furthermore, it is very important to regularly check your plants that you overwinter indoors (for example, the citrus trees), for example, to detect a pest infestation early. You can also consider repotting your tree at the beginning of the gardening season and organize an appropriate pot. Information on this can be found in the knowledge texts, for example for the lemon. In mild regions, the trees can spend the afternoon outdoors on warm and sunny days to slowly get used to the fresh air again. However, place them as sheltered from the wind as possible and not in the blazing sun.
If you have overwintered your olive or a young kiwi or fig outside and wrapped it in a fleece, condensation can occur under the protection as the sunlight increases – the plant sweats. Regular airing is therefore obligatory and as soon as there is no longer a threat of strong and prolonged frosts, you can also remove the protection. The same applies to herbs that you have overwintered outside in a pot or bed. Make sure that the leaves of the plants gradually get used to direct sunlight.
Create or prepare beds
Have you already created a bed or purchased a raised bed? Raised beds are also available in a mini version for the balcony. It is also possible to create a small vegetable garden in pots and balcony boxes. For raised beds and planters of all kinds, it is now time to fill them with soil, or to prepare the old soil.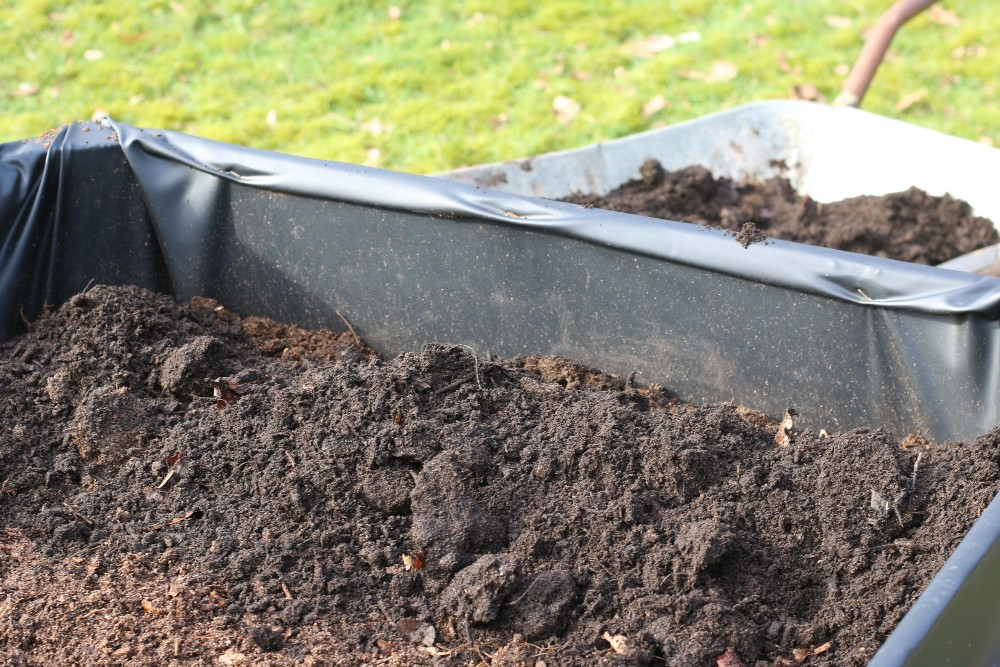 In a garden, ground-level beds can be created in a variety of ways. If you have a lawn, you can cut out the sods deeply and dig up the soil – it's quite strenuous, but you create a good foundation for your bed, you can freely determine the shape and choose different borders. If you dig the sod deep enough, there is less risk of weeds growing back, whose roots and seeds may still be hiding in the top layers of soil. For good growth, your plants need a lot of nutrients, which are usually not sufficiently available in the pure garden soil. Therefore, it is best to fill up the entire bed with a proper layer of compost.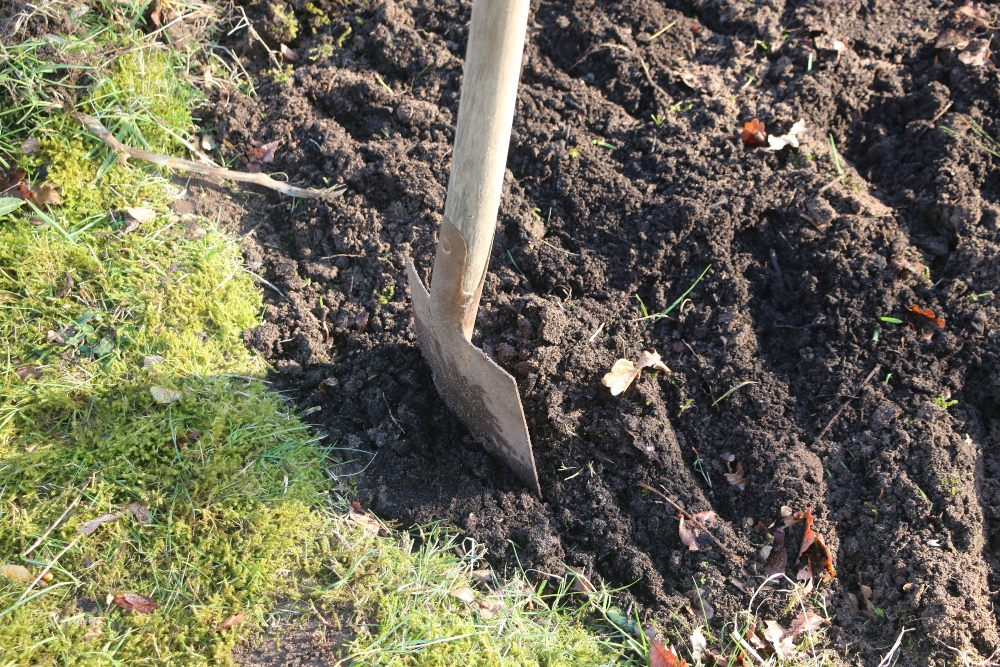 Compost is also used in the so-called "no-dig method". As the name suggests, you don't have to worry about sore muscles from digging. Here, too, the plants are planted in compost. In order to suppress the growth of the grass underneath, cover the desired bed with cardboard, and only then pour the compost. To create a thick layer that does not slip at the edges, you still need a suitably high bed border.
Both methods have advantages and disadvantages. With the classic digging method, you have to invest a lot of energy, but you don't need cardboard and you need less compost. With no-dig, you're a little more limited in shape, since the cardboard conveniently creates square beds. Compost soil can be expensive if you have to buy it in bags, so digging around is cheaper.
Also, if you create the bed by digging over it, that doesn't mean you have to dig it over every year. Again, you can keep the soil healthy and alive, for example with thick layers of mulch. Constant digging disturbs the balance of the soil and upsets its inhabitants!
Beds from the previous year can be prepared for the new season in March. Maybe more weeds have grown than you would like – then now is a good opportunity to do the unfortunately somewhat tedious work. On a sunny day, however, it is immediately a little less exhausting. In addition, you can think again about where in the bed last year which plants grew, to determine suitable successors in the sense of a good crop rotation.
I have 30 years of experience and i started this website to see if i could try and share my knowledge to help you.
With a degree a Horticulture BSc (Hons)
I have worked as a horticulture specialist lead gardener, garden landscaper,  and of course i am a hobby gardener at home in my own garden.
Please if you have any questions leave them on the article and i will get back to you personally.