Autumn has us firmly in its grip and from November onwards we are heading towards winter and Christmas in a hurry – no wonder if we prefer to hole up in the house with a hot water bottle and thick blanket. Fortunately, we can now look forward to delicious cabbage and the lemon harvest, even the late apples sweeten the gray days. In addition, now is a good time to bring the last stragglers to the winter quarters.
What work do you have to do now?
If you didn't get around to it in October (or – let's face it – you put it off like I did), it's high time to put the last plants that aren't winter-hardy in a safe place. The frost protection for bedding and tub plants should also be installed now at the latest, because the first frost will certainly not be long in coming. In our magazine you will find detailed articles on how to properly winterize exotics, such as citrus trees or olives. Also for the hardy herbs, berry bushes and only conditionally hardy plants, we have created beautiful guides that you can super orient yourself.
First the duty, then the freestyle
If you haven't already done so, you should also prepare the garden soil, balcony and terrace, as well as the gardening tools now, make them storm-proof, maintain them and replace them if necessary. As soon as the gardening season begins in spring, you can get going again and enjoy healthy, high-yielding plants. The good news is that you don't need to do any heavy digging; at most, you should loosen up the beds and top them off with compost. The only exceptions are extremely heavy and clayey soils, which benefit from being thoroughly dug up once. Here you will find everything you need to make your vegetable patch winterproof and optimally fit for the next year. You can also find out how to properly secure your balcony boxes and patio pots and what to look out for in this overview article.
Tidying up: as much as necessary, as little as possible
Although you should clean up as little as possible in the fall, you can't avoid it. In November, the last trees shed their leaves, which is great news for us: leaves make excellent leaf compost, and you can also build great and very valuable winter hiding places for hedgehogs and their friends. In this article you will find, among other things, a great tutorial on how to properly create a luxurious pile of leaves. In addition, it can be used very well for mulching. You can remember: leaves that end up in the beds are welcome to stay there. The only problem is leaves that collect on the lawn (and then only if they are a thicker layer): If the first snow lands and forms a closed blanket, the leaves can literally cut off the air to the lawn, which is still metabolizing, rotting and causing the so-called snow fungus. As a result, the lawn dies in patches and must be renewed in the spring in appropriate places. Sweeping up, on the other hand, is quickly done and leaves are admittedly too valuable a resource to simply let them rot under the snow. Perennials can also be safely left standing; only rotten, very large and diseased plant parts and root debris should be removed.
Better safe than sorry
Since freezing water can cause material damage, you should remove it from all containers (garden hose, rain barrel, watering cans, etc.). The exotics, which are already safely in their winter quarters, also appreciate a visit and a little attention from time to time. Check that the temperature and water balance are correct and keep an eye out for diseases and pests. Specific articles on what to look for in citrus and the olive will be appearing in our magazine soon. You can already find two articles on how to properly water and fertilize citrus and olive trees. In addition, you can now use the more or less deciduous period to check and, if necessary, repair climbing aids.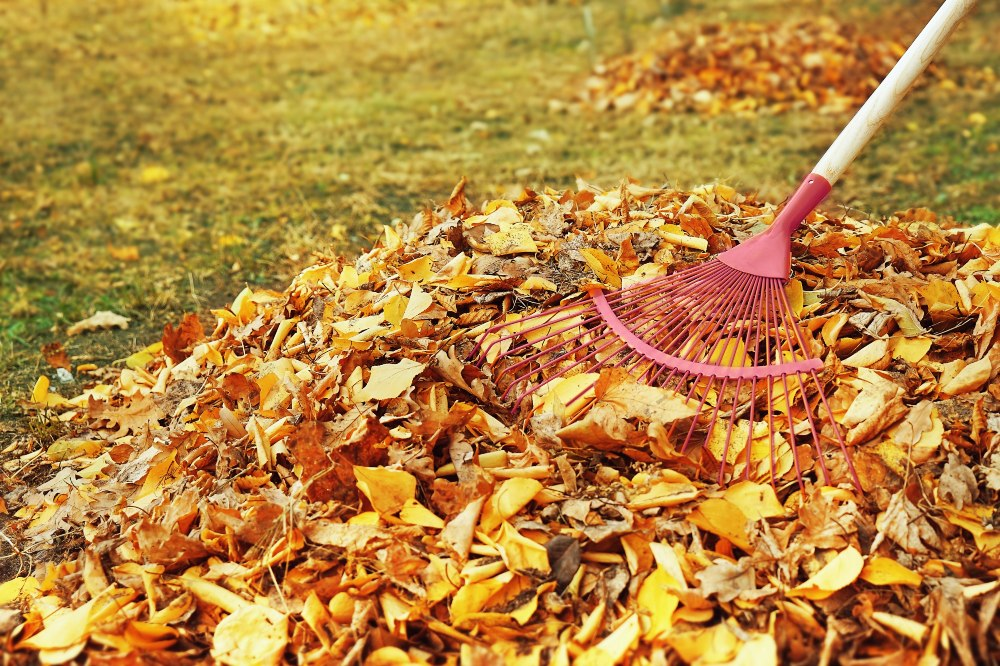 What can you still harvest in November?
Even if the beds are gradually thinning out, the leaves are falling and it's getting colder, we mustn't let ourselves be deceived; there are still so many things to harvest now. Our Boskoop apple, for example, is still in full force and will enchant us with its deliciously large and juicy apples until the end of the month. And even though October is coming to an end as the absolute pumpkin month: pumpkin "Klaus" is far from finished and can still be harvested throughout November. Kiwi "Knut" and mini kiwi "Kylie" are now also in the final spurt and inspire us before the winter break once again with vitamin-rich and aromatic, wonderfully refreshing fruits.
After raspberries, blueberries and Co. have finally said goodbye for this season, it continues with the citrus fruits, which make us with their tangy-tart scent already desire for the winter time. Lemon "Zeus", lime "Lili", kumquat "Kasimir" and their relatives make their grand appearance in winter and are now beginning to ripen. The oranges and calamondin oranges, which, however, bear their fruit a little earlier, are slowly coming to the end; with a little luck, you can still pick up one or two juicy oranges now. Also for Olive "Olivia" the harvest time begins in November and lasts all winter, until January.
But when the first frost appears, there is even more reason to rejoice: November is the month when the cabbage season begins! Cauliflower, Brussels sprouts, kale, white cabbage, savoy cabbage and most other cabbage varieties need the severe cold to ripen and develop their flavor. Throughout the winter, cabbage can be harvested and made into delicious stews, soups and side dishes, for example.
Outlook – now you can plan for next year
After you may have reviewed the last gardening year last month, November is a great time to carefully plan for next year. Take another look at your notes, scroll through the photos you may have taken in between – what grew particularly well, what did you have problems with? Did any diseases or pests show up, and if so, were you able to tame them and save your plants? If you haven't looked back on your personal gardening year yet, but definitely feel like it (and we highly recommend it), you can take a look at this article – you're sure to find one or two great suggestions for you there!
To make sure everything goes smoothly next year, it makes a lot of sense to plan next year's bed or container planting in advance. In order to protect the soil and also to offer pests as little attack surface as possible, you should direct your attention to crop rotation, good plant partnerships and a well thought-out mixed culture, among other things. In the coming weeks, we will gradually publish special articles on the relevant topics, so that you are well prepared for the coming season with a well-founded knowledge and can enjoy the winter to the fullest with a clear conscience!
I have 30 years of experience and i started this website to see if i could try and share my knowledge to help you.
With a degree a Horticulture BSc (Hons)
I have worked as a horticulture specialist lead gardener, garden landscaper,  and of course i am a hobby gardener at home in my own garden.
Please if you have any questions leave them on the article and i will get back to you personally.