Today I will tell you about an initiative that has been connecting organic farmers with volunteers interested in improving the environment and learning about organic farming for decades. These are WWOOF's volunteer programs in gardens and farms, where participants help to spread and practice environmentally friendly agriculture and, at the same time, live an experience based on cultural exchange and social relations.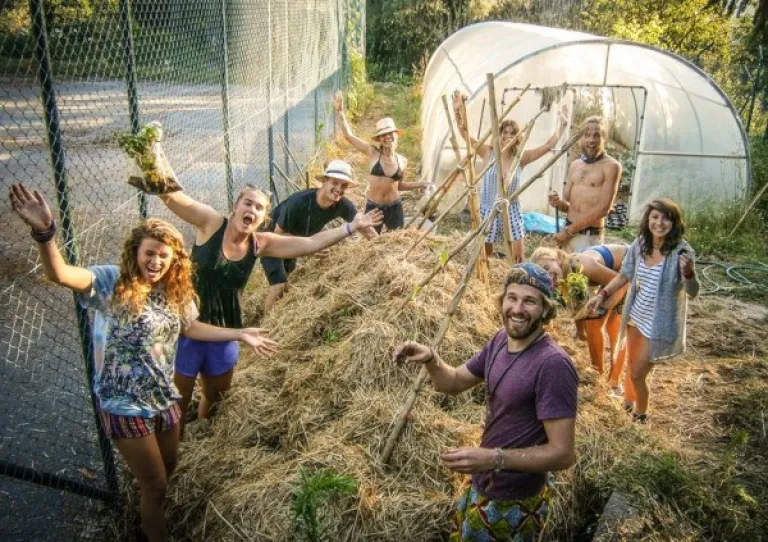 What is WWOOF, how did it come about and what is the WWOOFers experience?
WWOOF, or Working Weekends on Organic Farms, is a non-profit organization that emerged in the United Kingdom in the 1970s.
In 1971, London-based Sue Coppard, looking for an immersion in rural life, offered her help to a local organic farmer in exchange for food and a place to sleep. This first experience was a success and, within a few years, the idea began to spread throughout the UK, and many similar exchanges began to be organized across the country.
The idea of WWOOF is to connect urbanites interested in organic farming with organic farmers living in rural areas.
Hosts welcome WWOOFers or volunteers into their homes in exchange for help on their organic farms.
Gradually new WWOOF organizations have emerged in other countries, and in 2013 the Federation of WWOOF Organizations (FoWO) emerged to coordinate the activities of the various organizations and farms in countries that do not yet have a national WWOOF organization.
These are the countries with organic farms currently participating in WWOOF programs: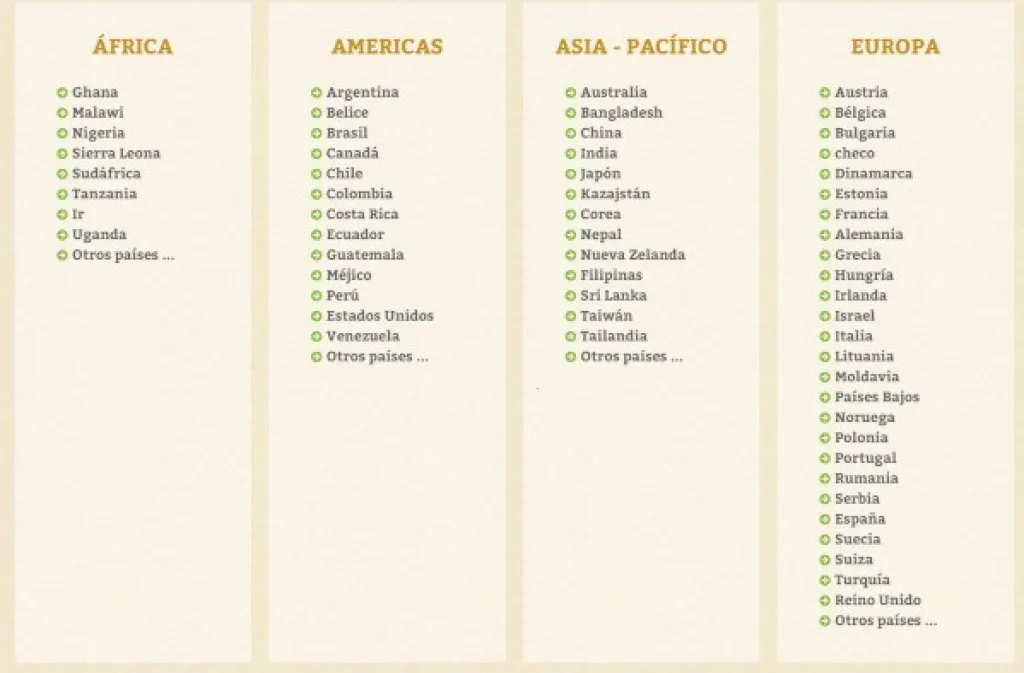 In all these countries you can participate in the program as a volunteer or WWOOFer, although the FoWO Federation recommends having a first experience in the volunteer's country of origin.
As we are writing from Spain, we will see below how to participate and where are the organic farms and gardens for volunteers in our country, but I remind you that from the website of the Federation of WWOOF Organizations (I left the link above), you can access the various WWOOF programs worldwide.
Volunteering in WWOOF organic orchards and farms in Spain
There are 314 WWOOF farms in Spain that participate in the WWOOF Volunteer Program in orchards and organic farms, and they are spread all over the country.
You can see what they are and where they are in this map of WWOOF Farms in Spain, by clicking on each of the 50 Spanish provinces.
If you want more information about how the organization works in our country, you can visit the WWOOF Spain website.
What you have to do to participate in the volunteering in organic orchards and farms in Spain
The conditions to participate in the WWOOF Spain volunteer program are very simple:
Be over 18 years old
Agree with the objectives and activities of WWOOF SPAIN (such as the dissemination of organic farming techniques and care for the environment, the promotion of nature protection, social volunteering, solidarity between people, contact between the urban and rural world, etc.).
Pay a donation of 20 euros to be eligible to volunteer with WWOOF for one year.
Be a resident or have a residence permit in Spain during the chosen period.
To fill in correctly and truthfully the information requested in the registration form.
Accept the Volunteer Commitment.
(The conditions are similar in other countries, although the donation for registration varies from one country to another).
I hope you have found this idea of volunteering in organic gardens and farms interesting. Do you know other initiatives of exchange or volunteering in gardens? Have you participated or have you had similar experiences as volunteers in community organic gardens? I hope you can give us your opinions or tell us about your experiences related to organic farming and cultural exchange.
I have 30 years of experience and i started this website to see if i could try and share my knowledge to help you.
With a degree a Horticulture BSc (Hons)
I have worked as a horticulture specialist lead gardener, garden landscaper,  and of course i am a hobby gardener at home in my own garden.
Please if you have any questions leave them on the article and i will get back to you personally.