Therefore, to start gardening with roses, we have compiled a practical list of varieties from the large number of roses from all classes. The idea was to show the best roses for beginners. However, if "Hardy Roses for Every Garden" were written above these recommendations, they would be just as valid.
Growing roses can be intimidating for beginners and anyone who doesn't like to multiply care and treatment.
If this is your case, follow these tips!
Beginner roses from all groups

The varieties we have chosen stand out in their respective species for their ease of care, hardiness, foliage health and winter hardiness. Many of the healthiest roses have never been registered for ADR testing.
Therefore, we have not limited our selection to ADR roses. Thus, the selection includes the most beautiful and easy-care English Roses, Rambler Roses and Historic Roses.
Also, we have not only considered perennial roses but the characteristics of each rose class. Thus also unfilled, naturenear and insect-friendlcihe rose sorts find themselves in the suggestions – evenly for each use in the garden something.
Especially newcomers are advised to get an overview of the different rose types and classes before choosing a variety.
Robust rose varieties – not only for beginners

This selection offers such a wide range of growth forms, flower colors and fragrance and should provide a worthwhile recommendation for every location and application – even for more experienced rose gardeners.
However, this tried-and-true, low-maintenance and, above all, healthy and robust beginner's rose selection – which is sure to give experienced gardeners some pointers for making the right choices in more problematic locations – should be viewed only as a suggestion. We recommend that you also consider other varieties when looking for the right rose and, above all, take into account the experiences of other customers.
If, in your opinion, a particularly beautiful, grateful rose variety is missing, we would be pleased to receive a hint by e-mail.
Choose resistant rose varieties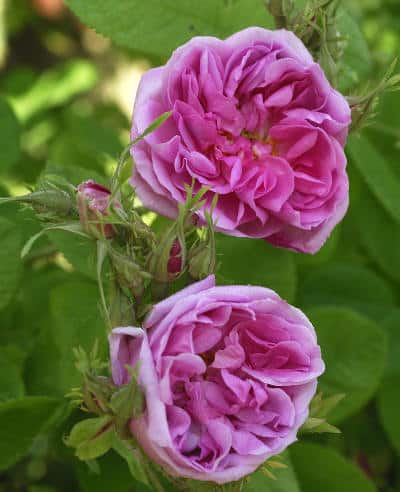 In the large rose family, some varieties are hardier than others. This is the case for most botanical and old roses. The former are close to wild roses, they are very hardy, have charming flowers and cover themselves with edible fruits in autumn. Try the gallica rose, for example.
Antique roses are hybrids of botanical varieties such as gallic rose, Damask rose, centifolia rose, etc. They take the form of a shrub. They take the form of a loose shrub. Their cultivation is very easy, the size is similar to that of a shrub. Creeping roses, which can climb up to ten meters high, are another option.
Careful planting of roses

Choose quality roses, preferably bare-root, and plant them during their dormant period, from November to March. Careful planting is important to promote good growth. Plant your roses in a deep, 40 cm wide hole, to allow the roots to spread out well. Make sure to remove stones and weeds from the soil.
Before planting, cut back the roots and the wood of the plant to 30 cm. Soak the roots in a mixture of one third soil, one third well decomposed compost and one third rainwater.
Respect the planting distances specific to each species (at least 80 cm): roses need air and sun to develop well.
Organic treatment of roses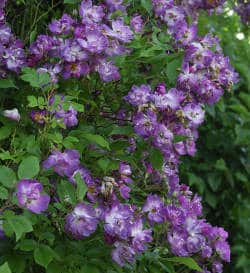 Organic preventive treatments allow to limit the risks of diseases by strengthening the plants.
They are particularly indicated in stormy, heavy and humid weather, to avoid cryptogamic diseases such as rust, marsonia or powdery mildew.
Spray your roses with nettle, comfrey, horsetail or seaweed extracts.
To read: "I have beautiful roses without chemicals", Serge Lapouge and Brigitte Lapouge-Déjean, published by Terre Vivante.