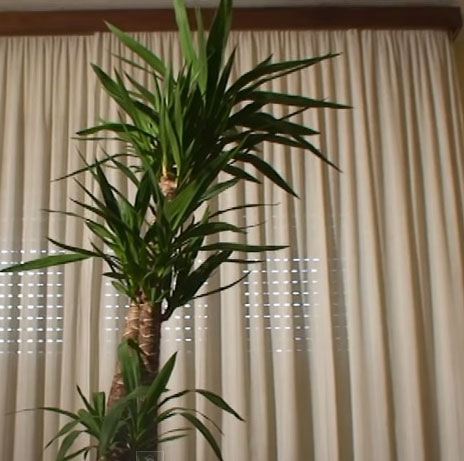 If your yucca has outgrown you or you want to preserve a dying yucca, you can simply cut it off at any height, preferably in spring. The trunk will then sprout again quite reliably (if the roots have not been damaged by waterlogging!). You should coat the cut surface with a wound closure available in specialized trade.
You can easily re-root the cut part. Attention: Keep the substrate only slightly moist. If the substrate is too wet, the plant will rot instead of rooting. Rooting hormones (also available in specialized shops) accelerate the root formation and make it safer.
You can even cut out parts of the stem and let the bare pieces root (Attention: Do not plant upside down; what was on top has to stay on top and should be protected from fungi etc. with wound closure).
I have 30 years of experience and i started this website to see if i could try and share my knowledge to help you.
With a degree a Horticulture BSc (Hons)
I have worked as a horticulture specialist lead gardener, garden landscaper,  and of course i am a hobby gardener at home in my own garden.
Please if you have any questions leave them on the article and i will get back to you personally.