In January, nature is at rest. On frosty days, life seems frozen, and under a blanket of snow, many hibernating animals dream of spring. But even with milder temperatures and slushy gray weather, there's not much going on in our gardens and on balconies and terraces. That makes January the perfect month to get in the mood for the coming gardening year.
Making plans in the winter dormancy
January is a super month to start planning for the next gardening season. There's nothing better than thinking about blooming plants and a great harvest in anticipation during the cold season.
Are you a gardening newbie?
Maybe you're wondering if it's a little early to start planning now. We can put your mind at ease: Even if spring has already arrived, it's possible to start gardening at any time. But the sooner you start thinking about it, the more work you can save yourself later.
The best thing to do first is to get an overview of all the plants that are suitable for cultivation outdoors or in a container. What do you want to grow? Do you want to harvest a lot of vegetables or just snack on some sweet berries from time to time? Or do you dream of a small oasis in the middle of lemon and olive trees?
Then take a close look at your garden, balcony or terrace: in which direction does the place face? Does it get a lot of sun or are there trees that provide shade in the summer? How much space do you have? Are there suitable places for flower beds, raised beds, tubs or balcony boxes? You can use these observations to figure out which plants you can provide good site conditions for.
We definitely recommend writing down your plans. A garden diary is super handy to collect all your plans. Even though you will probably do a lot of things differently, you will be able to use a notebook like this later on to track your personal gardening experiences and learn from them.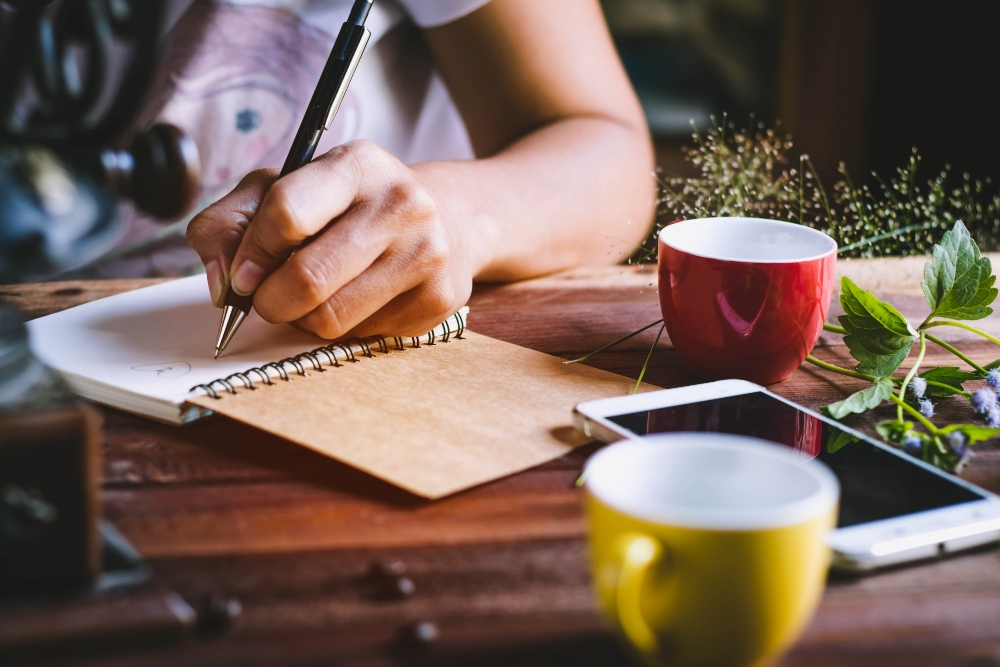 Been at it for a while?
Maybe you've been gardening diligently and have already created beds, planted containers and harvested delicious fruits and vegetables. Now the question is how well it has worked so far. Do you want to change things up, grow different plants, or expand the beds?
Maybe you have already created a garden diary and looked back on your gardening year in autumn and winter.
Time for new gardening knowledge
When it's raining, snowing or simply uncomfortable outside, you can use the time for some theory. Equipped with a good portion of garden knowledge, you'll be perfectly prepared for the next season.
Many plants can have a positive effect on each other if they grow close together. These are so-called "good neighbors". They protect each other from diseases and pests or attract pollinators for the neighbor. But the opposite can also be the case: "Bad neighbors" steal nutrients, light and hinder each other's growth. Some background knowledge of mixed cropping and practical adherence to mixed cropping principles is therefore essential to grow healthy, vigorous plants and be rewarded with a great harvest.
Also very important for plant health and keeping pesky pests away: crop rotation and crop rotation. Behind these terms hide some rules about the order in which you should grow the different plants. The decisive factors are the nutrient requirements of the plants (weak, medium or strong eaters) and whether the plants are related to each other. A close relationship makes them susceptible to the same pathogens and pests. It is practical to know the different plant families. You don't have to know them by heart, of course, but if you know roughly which plants are related and take that into account in your planning, there's a good chance your plants and your garden soil will stay healthy for a long time.
Sprouts and shoots – substitute garden on the windowsill
A super source of fresh green and many vitamins offer in winter sprouts, which you can easily grow within a few days. The best known is probably cress, which you can also buy already germinated as a small "lawn" in the supermarket. But there are also sprouts from many other vegetables: Radish, broccoli or arugula seeds, but also cereal grains and sunflower seeds form aromatic sprouts. Important: these are special varieties bred specifically for sprouts. Their seeds are labeled as sprout or sprouting seed. So don't use regular seeds for the garden. They are much more expensive because they are sold in smaller quantities, and conventionally produced seeds may contain pesticide residues.
Sprout seeds can also theoretically be sown, but they are not varieties that have been bred for yield. The harvest is therefore likely to be rather small and the plants are less robust.
Houseplants – green diversity in winter
Many houseplants benefit from winter dormancy in the same way as citrus trees or olives: from October onwards, they no longer require fertilizer and like to be kept cool and dry. However, it is so warm in our rooms, even in winter, that the plants often cannot take this winter rest. If you notice during the cold season that your green roommates are not doing well, they are weakening or even infested with pests, then you should do more detailed research. Find out what the plant is called and what its winter dormancy requirements are. Often a few small changes in care will do wonders.
A very popular houseplant in winter is the poinsettia. Did you know that with a few tricks and proper care, it can survive the warmer months and bring you lots of joy again just in time for the pre-Christmas season? Check out our article on the beautiful poinsettia and find out why a little extra effort is definitely worth it.
From the end of January, suitable conditions slowly reappear for propagating houseplants by cuttings or offshoots. The young plants need a lot of light, which is rather scarce during the winter months. Therefore, offer them the brightest place you can find.
For those in a hurry: Pre-growing peppers and chilies
From the end of January, heat-loving chilies and peppers can already be pre-pulled. The plants germinate and develop slowly, so they need a decent head start on growth before they can move into our gardens, greenhouses or onto our balconies. The problem with early growing is lack of light. The days are still short and often the weather is also bad, so the seedlings hardly get enough sunlight. They then get bogged down, growing long and thin in a desperate search for a few rays of sunlight. A later sowing from the middle or end of February can remedy the situation, also plant lamps can be used.
The advantage of growing early is that the young plants can make way for subsequent sowings of tomatoes or eggplants, for example. Peppers and chilies then no longer occupy the brightest and warmest place needed for germination. In addition, you still have enough time for a second sowing, if something did not work with the first.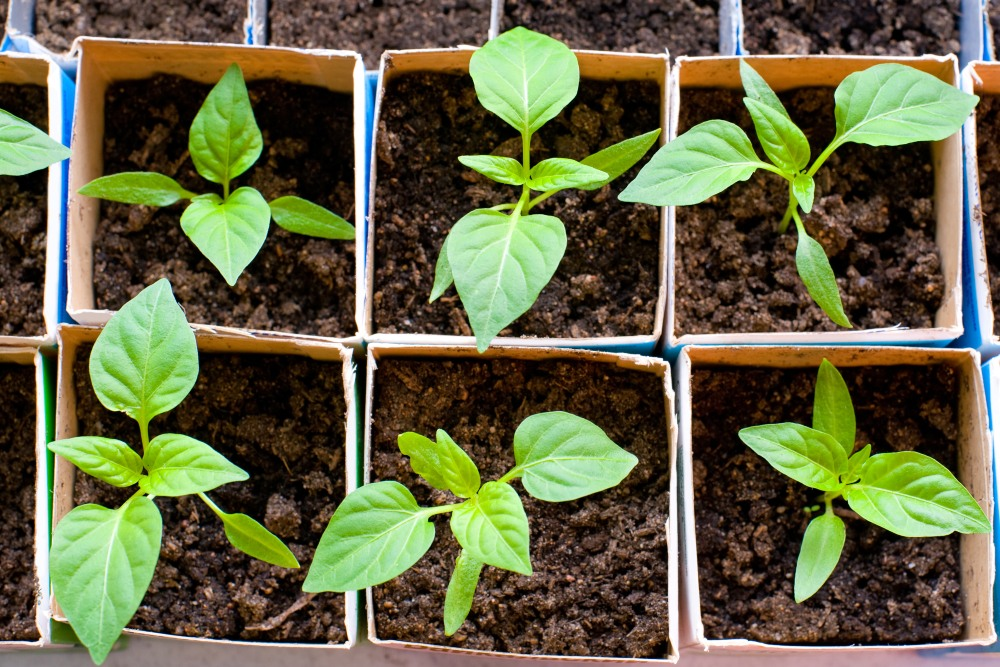 What else is coming up
Take a close look at your seeds
If you keep your seeds in a suitable place and have them well sorted, a small inventory is especially easy. Check to see how many seeds you have left and if you might be missing anything. Now is the perfect time to think about what plants you want to grow and get the missing seeds if needed. Be sure to buy high-quality seeds, preferably organic. Our Bloomify seed boxes offer a great selection of seeds for vegetables and herbs.
Caring for garden animals
The animals in our gardens that do not hibernate are on the lookout for food when temperatures are low. Garden birds, in particular, readily accept feeders in freezing temperatures. You can offer them special birdseed from stores or make up your own varied mixes until about the end of February. Be sure to keep the feeders clean to prevent the spread of disease.
As soon as our garden birds start raising their young, you should stop feeding them the high-fat winter food. The still-sensitive little ones don't tolerate this food very well, plus the pieces of nuts and grains in it are too big for them.
Visit plants in winter quarters
If you overwinter plants outdoors or indoors, you should pay them regular visits. Are they still well protected, adequately watered and free of pests? In our article "A visit during winter vacation" you will find important information on what to look out for.
I have 30 years of experience and i started this website to see if i could try and share my knowledge to help you.
With a degree a Horticulture BSc (Hons)
I have worked as a horticulture specialist lead gardener, garden landscaper,  and of course i am a hobby gardener at home in my own garden.
Please if you have any questions leave them on the article and i will get back to you personally.