For the plum tree are almost the same rules as for the apple and pear. The difference is that the plum tree is pruned in the summer immediately after harvest (apple and pear tree in late winter). In doing so, you will stick to 3 to 4 main branches, which will be the cornerstone of a compact tree.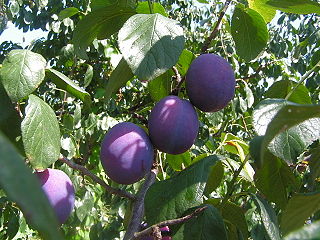 Regular maintenance pruning
You can keep the branches further apart by placing a stick between them as a wedge so that they do not grow steeply side by side. They will now grow with distance to the side. A plum tree needs maintenance pruning every two years. Remove only the vertically growing branches on the trunk completely, leaving a nice open crown. Also, cut off any branches that block light from entering the tree. You may also need to trim all branches along the length if the tree becomes too tall for you.