Now in winter, our lemon trees are hanging full of big yellow fruits that want to be harvested. Even though we love lemons, sometimes it's not so easy to use up all the fruit before it goes bad. Sour may be fun, but eating fresh lemons straight up in raucous quantities isn't for everyone either. The solution: our super simple and delicious recipe for a fruity lemon jelly!
Always a good idea
Making your own jelly sounds much more complicated and time-consuming than it is. In no time at all, you've conjured up a great treat that you can give away as a belated St. Nicholas gift, put under the Christmas tree or simply enjoy yourself. The recipe is "only" the basis, which you can refine to your heart's content. In our magazine, you'll also find detailed general instructions for cooking jelly and even more great recipe ideas. Let's go!
What you need:
10 lemons (either your own untreated lemons or organic lemons from the supermarket).
750 ml water
1 kg jam sugar
Preserving jars
Large saucepan
Kitchen scale
1 to 2 sprigs of rosemary (or more if you like it extra spicy)
1 vanilla pod
Optional:
Replace 2 to 3 lemons with oranges or limes
cloves and/or cinnamon
Lemon juice (organic) from store, if not enough lemons available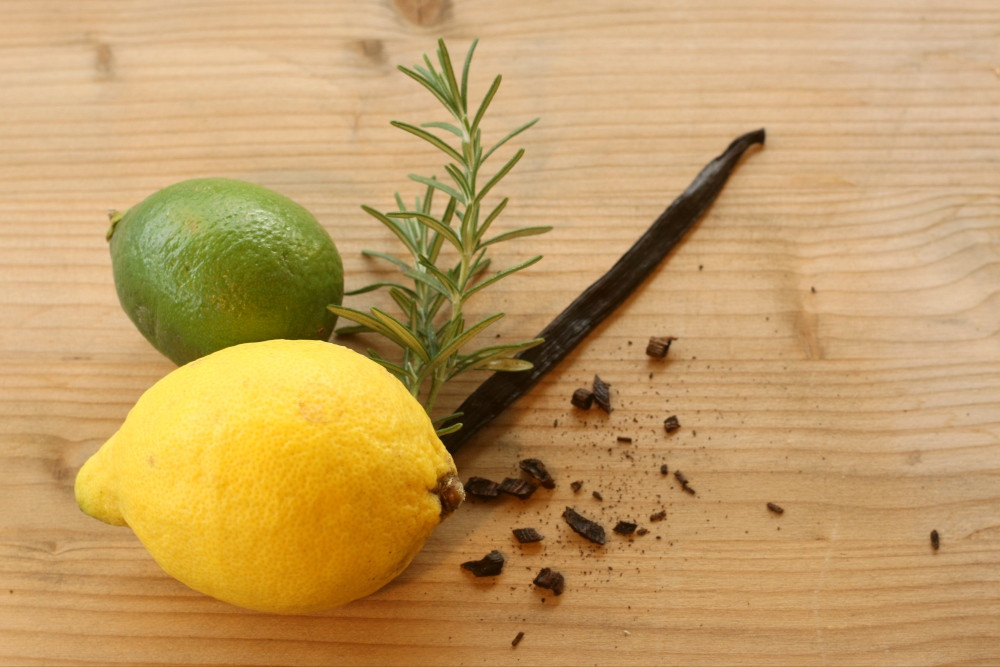 The preparation – now it's time to get down to business!
Preparations
Let's start by preparing the jars for their future contents. Actually, the only important thing is that they close properly airtight and are germ-free. So only use jars that you know are completely intact. To sterilize, just get the jars fresh out of the dishwasher, boil them for several minutes, or put them in the oven at over 100 degrees. Do not towel dry or otherwise touch the inside!
Now prepare the lemons: Wash them thoroughly under hot water. If you like it particularly fruity, you can tear off the peels of some lemons in so-called 'zests'. This means that you only tear off the top, yellow peel layer – without the white fibers! These would give the whole an unpleasant bitter note. The zests, however, are softened and provide a strong, fruity flavor. Alternatively, you can of course grate the peel. Finally, squeeze all the lemons thoroughly and collect the juice.
Then prepare the rosemary and vanilla: Either, you strip the leaves from the stems and add them to the pot with the other ingredients. Then the leaves will stay in the jelly afterwards. If you don't want to do that, you can also put the whole sprigs in the pot and take them out before bottling. Scrape out the vanilla bean(s).
Cook the jelly
Put the lemon juice, zest if using, and water together in a large pot and bring to a boil. When it starts to boil, you can add the sugar along with the rosemary and vanilla and let the whole thing boil nice and bubbly for about 4 minutes. In between, you can do a gelatinization test and spread a little of the liquid mixture on a cold plate with a clean spoon to see if it gels, i.e. solidifies, as it cools.
If it looks good, pour the hot jelly into the canning jars and seal them nice and tight. Be careful not to burn your fingers on the hot jars.
Variations – play allowed!
The jelly can be stored in the refrigerator for several months without spoiling. If you want the jelly to be a bit more liquid, you can reduce the amount of sugar (e.g. in a ratio of 2:1, i.e. two parts liquid, one part sugar). Normal household sugar needs to be cooked much longer than jelling sugar in order for the mixture to gel well. Our recipe provides you with an aromatic, warm and spicy jelly, which you can change and add to as you please. For example, replace 2 to 3 lemons with an orange or add cloves and/or cinnamon for a wintry and spicy note. Thyme or lavender also go great with a lemony jelly, lime, mint or lemon balm give a fresh note and are especially great in the summer.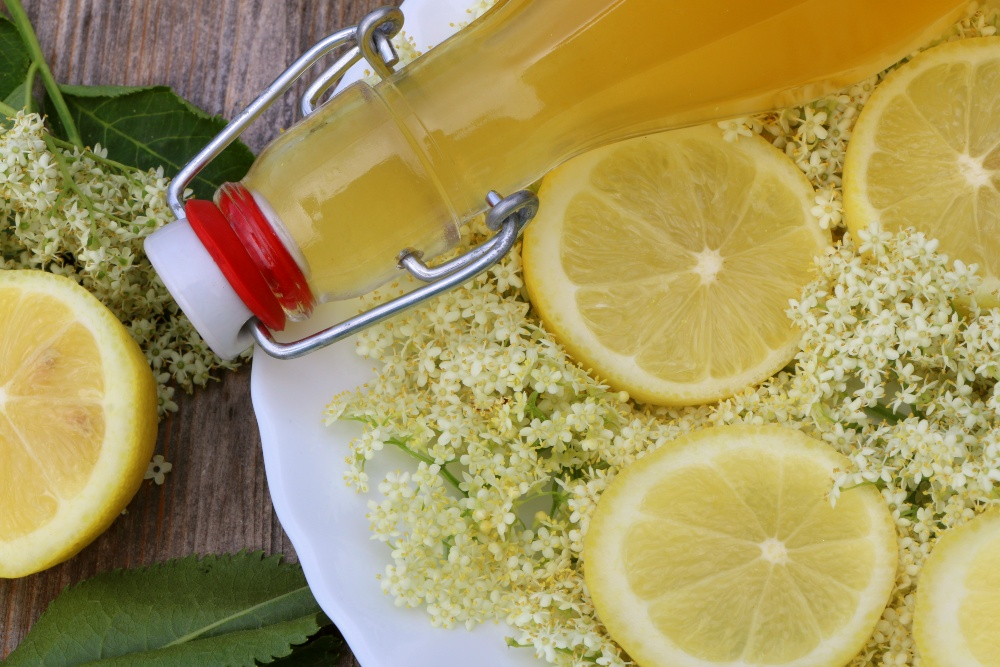 Versatile enjoyment
No matter whether you want to give the jelly as a gift or eat it yourself – it can be used in many different ways. For example, the lemon jelly goes very well with various pastries, many drinks, cold desserts, yogurt, but also with savory poultry or game. And of course there is nothing to stop you from simply spooning the jelly on its own and enjoying it. Enjoy your meal!
I have 30 years of experience and i started this website to see if i could try and share my knowledge to help you.
With a degree a Horticulture BSc (Hons)
I have worked as a horticulture specialist lead gardener, garden landscaper,  and of course i am a hobby gardener at home in my own garden.
Please if you have any questions leave them on the article and i will get back to you personally.