Are Grass Clippings And Compost Compatible?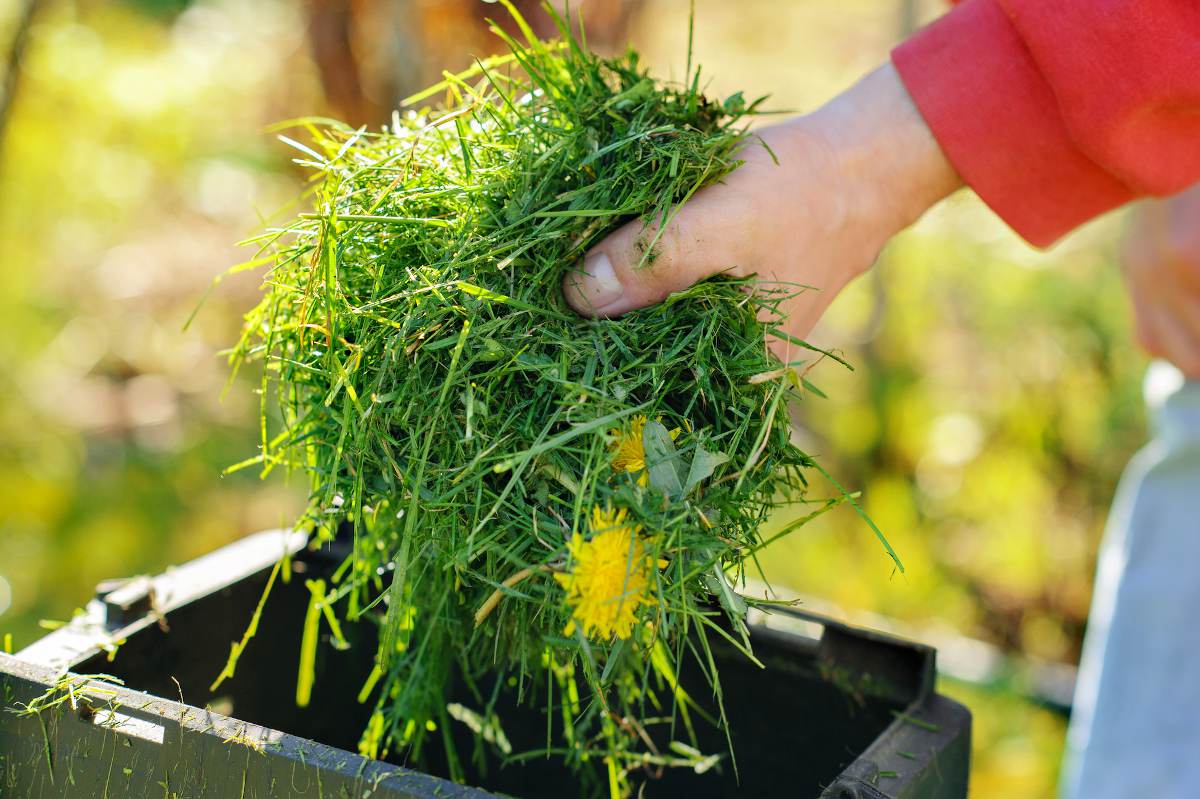 As soon as spring arrives, grass clippings are plentiful and we often wonder what to do with the mowed grass and whether it can be composted.
But be careful, if it is quite possible to put the grass clippings in the compost, you must respect certain rules.
Are lawn grass and compost compatible?
Yes, lawn grass is compatible with compost but in a certain proportion.
Indeed, the interest of compost being to vary the waste, a compost made only with mowing waste is not possible.
Since grass clippings are very rich in water, an excess in the compost would tend to make your compost rot.
Therefore, you can use grass clippings but only if they do not exceed about 25% of your compost.
Ideally, you should dry the grass before putting it in the compost.
Using grass clippings in the garden
To use grass clippings, there are several options available to you.
As mentioned above, some of it can be used in your composter.
For the rest, it may be appropriate to use it as mulch on your flower and shrub beds or in the vegetable garden.
A layer of a few centimeters will bring nitrogen to your soil.
This mulch will prevent or delay the growth of weeds.
The grass clippings will maintain a good level of humidity in the soil while limiting the number of waterings.
Mulching, the other solution to use grass clippings
Mulching is also an effective way to transform grass clippings into organic matter for your lawn or turf.
mulching benefits lawn
These clippings will decompose quickly and fertilize the soil, providing it with the nutrients it needs to improve the quality of your lawn.
But, be careful, to use mulching in an optimal way, you must mow at least twice a week and avoid mowing when the grass is too high.
The ideal is to vary the solutions by using from time to time the collection bin to compost the grass and from time to time the mulching function to fertilize the soil.