Bulbs in autumn, tubers in spring? And what is the right time to plant perennials and woody plants? We explain fall planting and spring planting and give tips on which time window is recommended for which species.
When it has become a little colder, already freezing at night and rainy weather makes you dread spending time outdoors, the gardening season is far from over. On the contrary, now is the time for planting. From October until well into December, you can plant or move woody plants, perennials and roses. After all, plants grow best when the planting time suits their rhythm of life. However, some prefer spring planting. How do you decide when the best time is? We answer the most common questions and give tips on planting and care.
Autumn planting: how long you can plant?

All plants have a natural rhythm of growth and dormancy, which you should take into account when planting. The start of fall planting depends on the plant genus: A sure sign of winter dormancy is the shedding of leaves – many house trees do not shed their leaves until after the first frost nights. The plants have completed above-ground growth – only root growth continues underground. And so plants that come into the still-warm garden soil in the fall are already forming their first roots. This gives them far better starting conditions for spring shoots than those that are not set until spring planting. They simply have longer to grow. Roses and shrubs can also be safely transplanted now.
Good to know: There is no risk of disturbing the water balance or harming the plants with fall planting.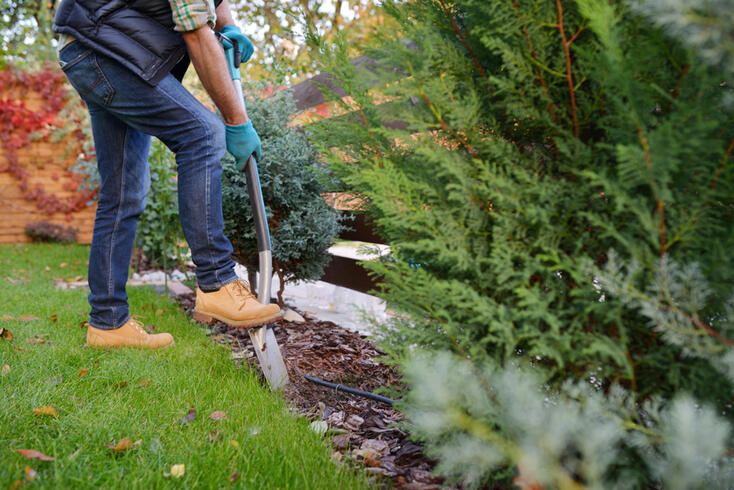 Soil frost is not an obstacle for autumn planting. As long as you get into the ground with a spade, you can plant. Under the ground, the roots are then protected from the weather again. Either way, the above-ground parts of the plant are frost hardy and only some exotics need winter protection. Only the roots of bare-root shrubs and rose varieties should be protected from wind and frost: Either place a tarp, foil, or wet blanket over the root system until fall planting, or pound the plants into soil or sand.
Tip: If you live in a region with mild winters and dry summers, it is recommended that you
autumn planting. This way you can make the best use of the period with high precipitation.

For which types of plants is autumn planting suitable?

Basically, autumn is the best season to plant woody plants, perennials, roses and bulbs. The only prerequisite: the plant must, of course, be hardy. Fruit trees are among them, as well as evergreen conifers, such as cherry laurel, holly or boxwood.
Disadvantages of autumn planting

Actually, only early darkness and lousy weather affect fall planting – at least for gardeners. For the plants, autumn is the ideal time for planting. After all, the earlier a plant is transplanted, the better it grows. Then, the next spring, it will be far ahead of its newly planted peers in terms of growth and abundance of flowers.
Spring planting: when does the season start?

Spring planting starts in late February/early March through the end of May – for bare-root plants, shrubs and trees with soil balls, the time window for spring planting often ends in early May if the weather is warm. Beware: If you still plant a beech hedge in mid-May, you can expect failures at higher temperatures.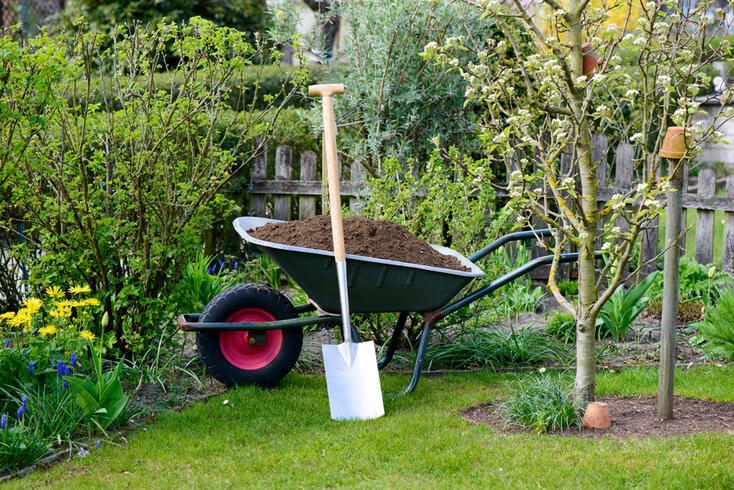 For which plants is the spring planting suitable?

Demanding species or exotics such as apricot, peach and certain conifers do better with spring planting than with fall planting. Also, frost-sensitive woody plants and perennials, such as hydrangeas, hibiscus and evergreen deciduous shrubs, should not be planted in the ground until after frosty January and February. For summer annuals and dahlias, spring is even the only possible planting time.
Tip: In areas with drying winds and loamy, clayey soils, spring planting makes
makes more sense when the soil has thawed and is workable.
Disadvantages of spring planting

Spring planting is less in keeping with the natural rhythm of the plant than fall planting: it must now develop the vital fine roots, although it is actually already fully occupied with growth, leaf emergence and bud burst. It can no longer catch up with the developmental head start that fall planting offers.
Due to global warming, persistent heat is occurring earlier and earlier in the year, usually as early as late March or April. These dry periods are a critical stress test for freshly planted plants – as a result, more watering is definitely needed. Also, rather late planting delays budbreak. Stone and berry fruit should therefore be planted by the end of March at the latest, pome fruit by mid-April.
Exception container plants: planting time around the year

Plants that are cultivated in pots, so-called container plants, can be planted throughout the year. For them, it doesn't matter whether you choose fall planting or spring planting – in fact, they were bred to extend the planting period. Only during extreme heat or prolonged frost you should not plant containerized plants. During this time, however, you can store the plants well in pots, but then you need to provide them with water regularly.
Bare-root ornamental shrubs, fruit trees and roses also extend the planting period until mid-May. They often come out of cold storage and should stand in water for one to two hours before you plant them.
Find the right location

Distribute the plants in the individual beds and place them with their pot or root ball. Put bare-root shrubs in their future planting location. Make sure you put tall growing plants in the background, lower plants in the foreground. Now you will also discover gaps in the planting or places that really should not be planted too densely. Take your time. Look at everything from different angles. Also think about how big the plants will grow one day. Look into the future: What will the terrace under the linden tree look like in five or ten years?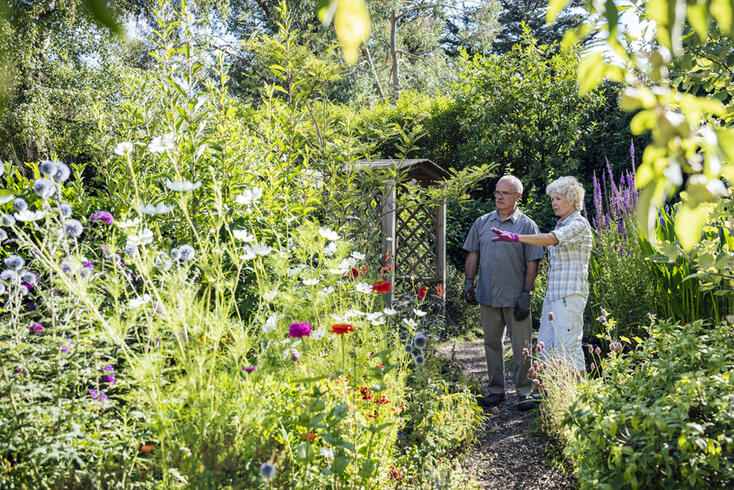 Say goodbye to the idea that a garden can ever be finished. A garden is a piece of cultivated land, without care it turns into a piece of wilderness. Almost all trees and shrubs can be replanted, provided they have not stood too long. However, some specimens are sensitive to transplanting, for example witch hazel, beech or holly. They should be left standing if possible. Therefore, planning ahead is important. The chainsaw in the garden is not an ordinary garden tool – it is a sign of poor planning.
Tip: You cannot impose a habitat on a plant. A rhododendron will always remain more puny on calcareous soils than on strongly humic acidic soils. St. John's wort and carpet dogwood will not thrive in a clay or heavily loamy soil. Agree to compromise – nature will not accept anything else anyway.
I have 30 years of experience and i started this website to see if i could try and share my knowledge to help you.
With a degree a Horticulture BSc (Hons)
I have worked as a horticulture specialist lead gardener, garden landscaper,  and of course i am a hobby gardener at home in my own garden.
Please if you have any questions leave them on the article and i will get back to you personally.