Mole crickets are not exactly popular, as they are considered a pest that bites through plant roots. But is this bad reputation true at all?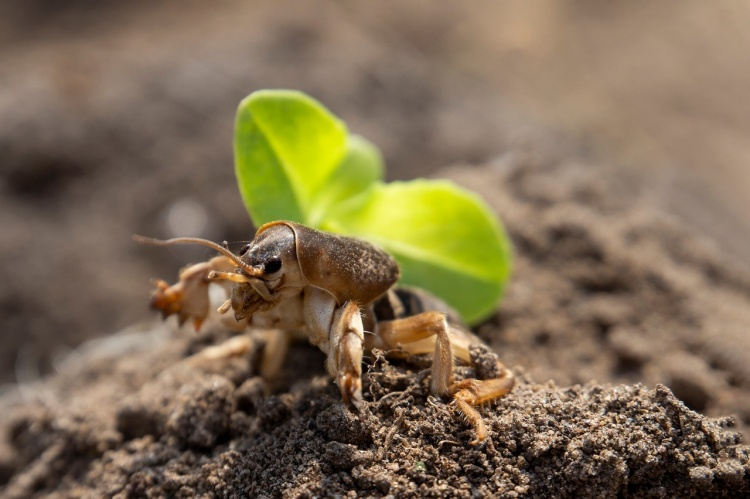 It is neither particularly pretty nor popular: the dark brown mole cricket (Gryllotalpa gryllotalpa) is considered a pest because it builds underground tunnel systems with its front legs, which have been transformed into small digging shovels, and in the process sometimes bites through the plant roots found in them. The affected plants die or dry out, especially if there is a mole's nest under them: Tennis- or handball-sized dried-up patches in the lawn indicate a nursery, because biting through all the plant roots warms the soil and thus the nest more, which is beneficial for raising young.
However, the cricket mainly eats various insect larvae such as wireworms, snail eggs, grubs and earthworms. And thus it actually makes itself quite useful again. In addition, the grasshopper is an important food source for its natural enemies such as birds, hedgehogs, moles and shrews, which are largely popular garden guests. So as long as the mole cricket does not get out of hand in the garden, you should come to terms with it.
I have 30 years of experience and i started this website to see if i could try and share my knowledge to help you.
With a degree a Horticulture BSc (Hons)
I have worked as a horticulture specialist lead gardener, garden landscaper,  and of course i am a hobby gardener at home in my own garden.
Please if you have any questions leave them on the article and i will get back to you personally.