You are afraid for your unprotected garden furniture in summer and your garden house is hardly used in winter? These factors can encourage a burglary! To ensure that your garden paradise remains your safe haven in the future, we will show you how you can secure your garden together with your belongings against theft.
Basic information on garden security

Before you resort to targeted security measures, you can also use very simple means to ensure that your garden is spared from break-ins. The first impression plays a decisive role.
Do not convey wealth

If you want to have peace from long-fingered troublemakers, you should not present your wealth in your garden. The SAT-dish on the roof of your garden house and the expensive mahogany garden furniture show the robber that there is something to get in this place. For the thief, the more luxury on display, the more successful his haul will be.
Do not leave valuables in the garden house

For valuables in the garden house, you should provide for additional secure storage (safe, additional locks) or do not leave them in the garden house for a longer period of time (e.g. over the winter). Garden shed thieves are not choosy and usually take what they can resell. Tools, food and beverages, home electronics, furnishings, and precious and non-ferrous metals are particularly popular items for theft.
Put security measures in plain sight

While obvious wealth attracts thieves, obvious security measures discourage them. The more and the more obvious your security measures are, the fewer burglars will dare to enter your property.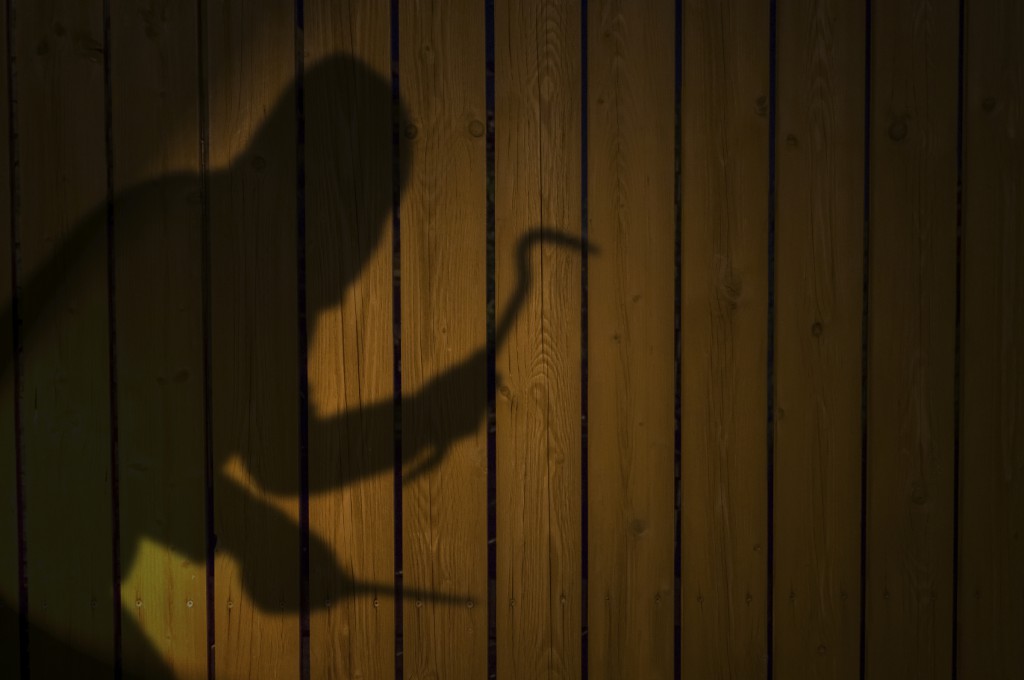 Do not leave objects lying untidy in the garden

A tidy garden is a safe garden: tools and garden furniture lying around can easily be taken away unnoticed. Not only that, often the one or other shovel forgotten in the flower bed serves as a burglary aid. The same applies to ladders: these can also be misused without further ado, for example to gain access to the garden house.
The way into the garden – securing the garden gate

Burglary measures should start at the property boundary. If your territory is surrounded by a high fence, it will deter the burglar from afar. However, the garden fence should not lend itself to climbing or provide privacy, as the intruder could interpret this to his advantage. Therefore, do not use dense hedges as fencing. In addition, the garden gate should also be secured against levering out, otherwise the burglar can also walk right in the door.
A secured gate for a secure garden

If you want to invest especially in the garden gate when securing your garden, then you should have a motion detector with automatic lighting and also a video intercom with a bell installed. This way you will immediately see if someone is tampering with the gate. With a visible sticker, you can also immediately point out the alarm system, which is an additional deterrent.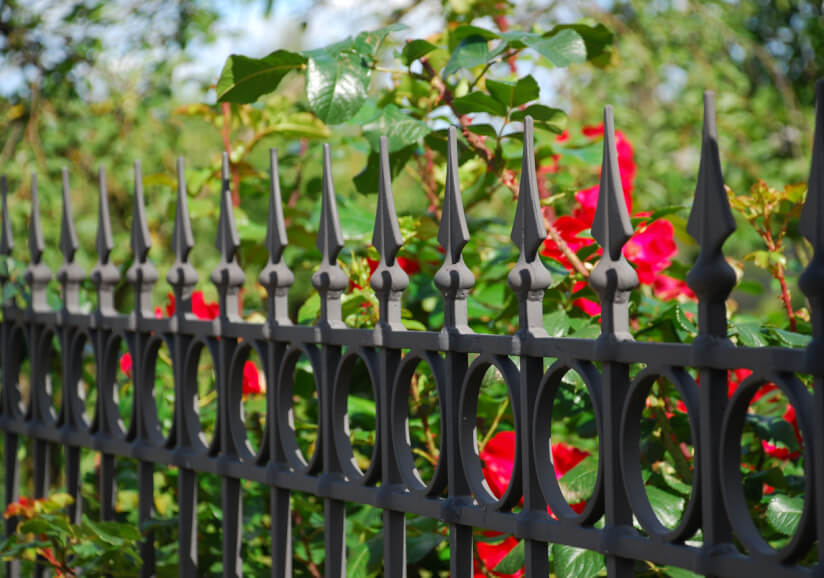 The right lock for every gate

Optimal protection of your garden is also ensured by the right lock on the garden gate. Depending on the material and type of gate, a certain model is suitable. A mortise lock is particularly suitable for new garden gates made of light metal. For this purpose, you should pay attention to an already existing recess for the lock or that this can be easily milled in afterwards.
The box lock, which is also called a surface-mounted or surface-mounted lock, is usually no longer used on new garden gates, but is still found on old gates made of wrought iron. For simple gates made of wood, for example, padlocks are suitable. However, these offer less protection than the other two variants. In addition, the different locks come in different resistance classes, so it is best to consult a professional locksmith before installing them.
Caution: If your home is broken into despite careful security, the house number must be clearly legible so that the police or fire department can find you quickly in an emergency.
Easy prey – secure your garden furniture

A secured garden gate alone is usually not enough to keep your valuable garden furniture from being stolen. Therefore, you have to take your own measures here.
Carry it out and back in again
A somewhat strenuous, but nevertheless very effective method is to carry garden furniture out and back in when it is in use, even in warm outdoor temperatures. As accommodation for this you can use, for example, your cellar, garage or garden shed.
A garden shed makes a wonderful place to store your garden furniture.
Secure with long wire locks
Another option is to secure the furniture with long wire locks or chains cast in concrete, making theft much more difficult. This method has proven especially useful in beer gardens and sidewalk cafes. Simply ask bike stores, hardware stores or locksmiths for the appropriate devices.
Permanently fix in the ground

Alternatively, you can fix your garden furniture permanently in the ground. Thus, they can certainly not be stolen, but the disadvantage is that the furniture in the garden must be overwintered and can not be moved at will.
Tip: Smaller pieces of furniture or seat cushions can also be conveniently stored in secure storage boxes.
Photograph your furniture

It is also helpful to photograph the pieces of furniture and place markers, such as small plaques, in hidden places. This way, the police can better identify and ideally locate your furniture pieces in the event of a break-in.
You can use chains to make your furniture theft-proof.
The centerpiece of your garden – garden house secure design.
Your garden shed could also become the site of a crime, because that's where thieves hope to make the most profit. For this purpose, you should consider important factors when securing it.
Do not leave valuables in the garden house

If you have valuables in the garden shed, you should provide additional secure storage (safe or additional locks) or not leave them in the garden shed for a longer period of time (for example, over the winter). Garden shed thieves are not choosy and usually take what they can resell. Tools, food and beverages, home electronics, furnishings, and precious and non-ferrous metals are particularly popular items for theft.
The right hardware for a secured door

A poorly secured door is every burglar's dream: easy-to-pick locks, such as bunt-bit locks, present no obstacle to burglars and encourage them to break in.
Sturdy locks, on the other hand, such as cylinder locks and security strike plates actually prevent the uninvited guest from breaking in. In contrast to the bunt beard lock, cylinder locks have higher complexity and detect unknown opening attempts.
Strike plates make it more difficult to break open the front door by force. After you have secured the lock and protected the door from breaking open, you can additionally install hinge locks so that your door is also spared from levering.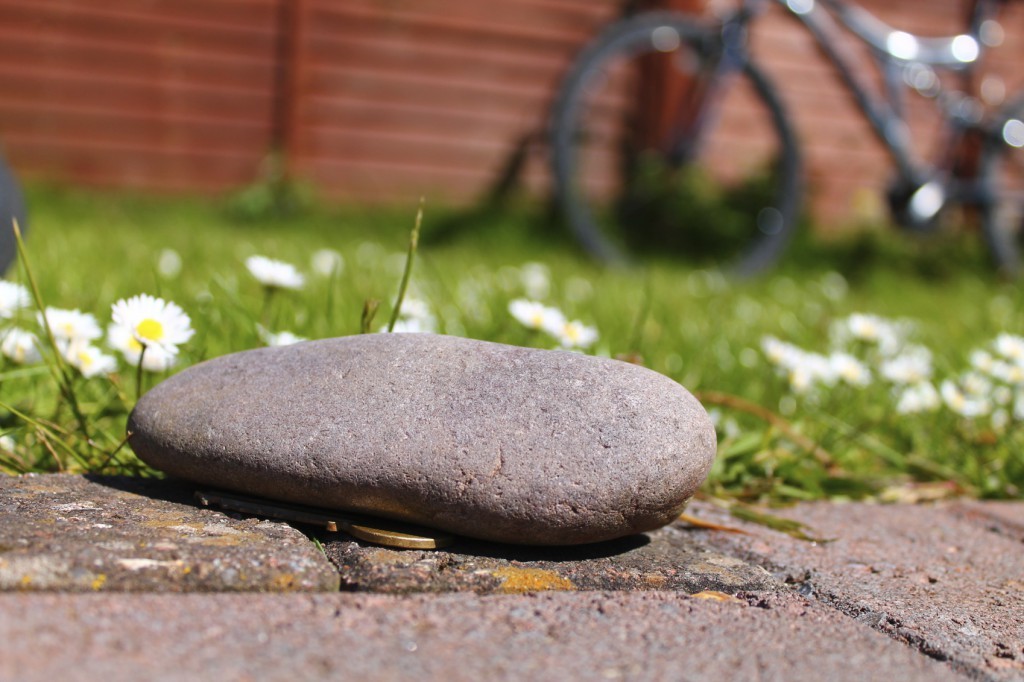 Put a stop to the emergency key!
Ultimately, the bad habit of the emergency key must be put to an end: Burglars know the common hiding places under the doormat, in the gutter or in the flower box. Therefore: If an emergency key is necessary, then at most deposit it on the neighbor's key ring.
Steps to a secured garden house door:
Replace the bunt-bit lock with a cylinder lock.
Install security strike plate and hinge safety device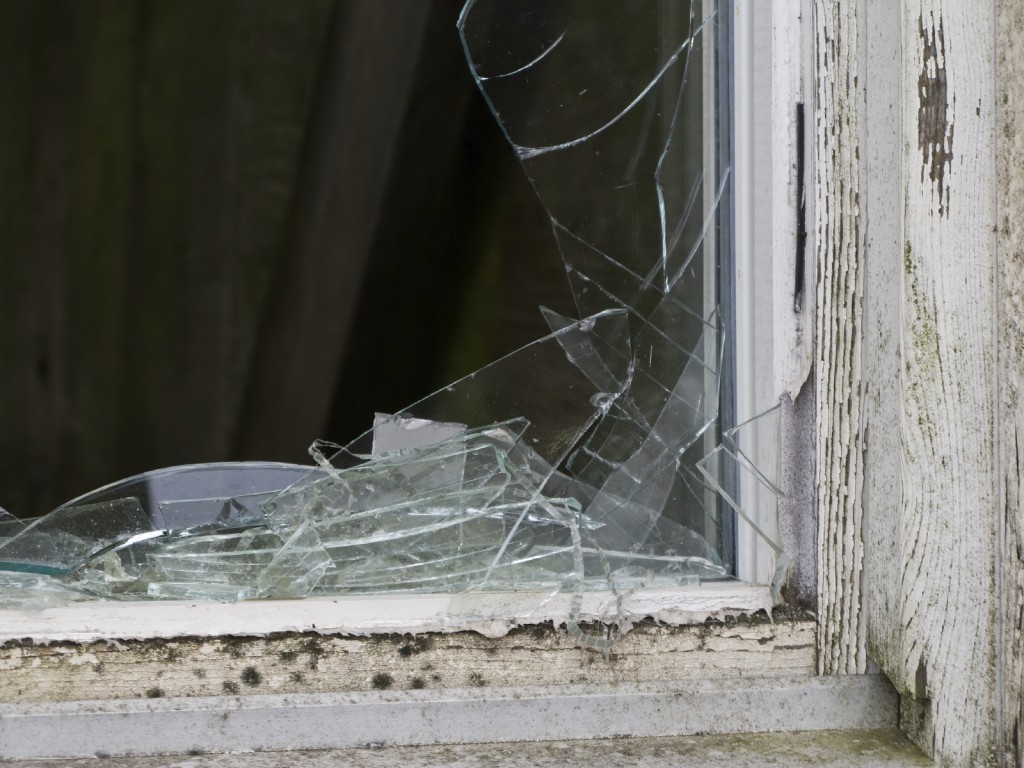 Getting in through the window and how to prevent it.
Garden shed windows are difficult to secure in the long run. Stone garden shed owners can install grilles in front of the windows to protect the glass from being smashed. However, in wooden garden houses, for structural reasons, this is possible only for the fewest.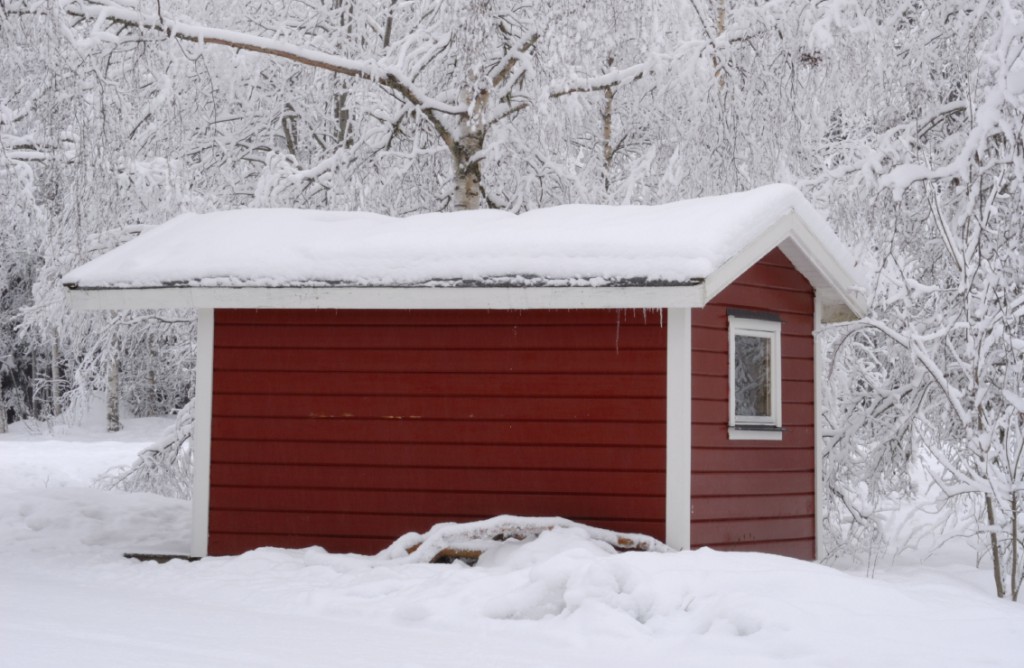 In winter, garden house burglaries are in full swing. Unused and unguarded, many garden houses stand in the dark, snow-covered garden and can be quietly and secretly emptied. That's why in winter, or during periods when your summerhouse will remain unused for a longer period of time, it's worth covering the windows with solid or laminated wood panels. The wooden panels can be easily attached to the window frame with threaded screws and head screws and screwed from the inside.
Additional measures you can take during the winter months include removing all valuables from the garden shed and regularly inspecting the gazebo and its condition.
Steps to secure garden shed windows:
If possible, install screens in front of windows.
In winter, lock windows with solid or laminated wood boards
Remove valuables from the summerhouse
Check summerhouse regularly

Raise the alarm immediately – why you should install an alarm system

Have you equipped your garden with every conceivable mechanical security measure? The garden gate has been secured, furniture has been chained together and the locks on your garden shed have been changed, but you are still falling victim to burglars? Then it's time to invest in an alarm system.
What the alarm system can do

Alarm systems have proven to be the most effective deterrent against burglaries, especially when placed in a highly visible location. At your garden shed, they provide security by deterring burglars, shortening the thieves' time of action, and alerting immediate neighbors or the police.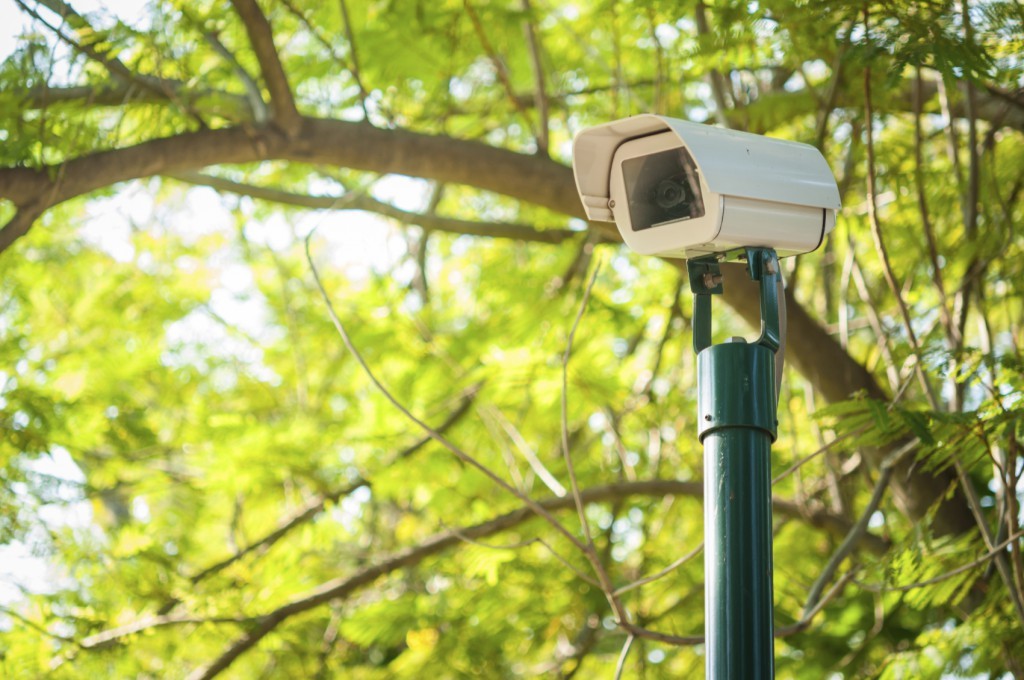 Which alarm system for your garden house?

Basically, alarm systems are distinguished between wire detectors and radio detectors. While the detectors are programmed largely similarly, the difference lies in their installation on the building. Radio detectors can be installed in existing buildings without any problems, whereas wire detectors have to be connected to the existing wiring.
Magnetic contacts (window, door), glass breakage and vibration detectors (window, door glazing), light barriers (outdoor area, door, window), and motion detectors are particularly suitable for the garden house.
Video surveillance

If you want to play it safe and invest a little more money in the security of your garden house, you can also have video surveillance installed. This way, burglaries can be reconstructed and traced afterwards. So-called "IP cameras" can also be easily controlled from your computer or smartphone.
As soon as something moves in the camera's field of vision, an image or, depending on the model, several series of images are immediately created and sent to you by e-mail. Integrated speakers and microphones also record additional sounds and send out alarm signals.
A much cheaper but scary variant are surveillance camera dummies, which a layman would not be able to distinguish from a real one.
Attention: strangers entering the property must be informed about the camera. A meaningful sign at the garden gate or in the entrance area can serve this purpose.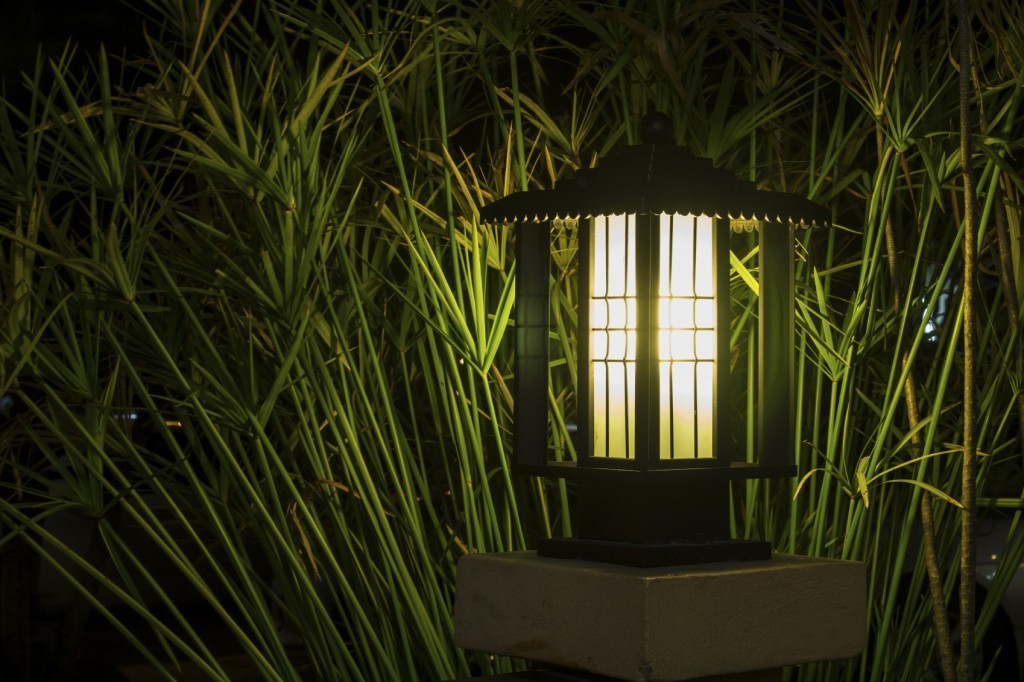 Let there be light! Illuminate your garden

Light can also be an alarm: unlit corners and nooks in the garden invite burglars. Therefore, your garden shed in particular should not offer any darkened hiding places for intruders. How you can illuminate garden house all around, you will learn in our article "Let there be light: Indirect lighting for your garden house".
Especially in combination with a motion detector, bright lamps can be a very effective defense mechanism against uninvited guests. With LED spotlights including a twilight sensor, you can also ensure low power consumption. In addition, all outdoor lighting should be able to be switched on from inside the house at any time. This way, you can quickly detect intruders in your own garden from a safe observation point.
Hand in hand against burglars: Neighborly help

Whether housing estate or allotment garden association: When it comes to security in and around your own property, nothing beats a functioning neighborhood. Mutual knowledge and trust not only increases the quality of life in your neighborhood, but also security. By attentive observation of the neighboring gardens, as well as mutual notification of unusual changes, such as open doors and unknown persons, burglaries can be detected early and in some cases even prevented.
If burglaries or vandalism occur more frequently in a community, it is possible to organize neighborhood assistance. By exchanging addresses and telephone numbers within the neighborhood, quick and direct communication is possible in the event of a case. In addition, patrols of the neighborhood or garden area can be undertaken.
If everything goes wrong: What you can do after a burglary

Even a garden fortress is never 100 percent secure from predatory attack. If a break-in does occur at your gazebo, here's what you should do:
Notify the police immediately
Do not make any changes to the burglary site (clean up, etc.)
Make a list of stolen items and their value
Inform the insurance company

To note: many garden shed insurance policies cover burglary damage but not vandalism damage. You can find out which insurance fits your garden shed in our article "Insuring a garden shed properly".
Option: get advice from your local police on securing your garden shed.
How secure is your garden and garden house? Not secure enough? Then now is the time to fish the spare key out of the flower box and surprise your neighbor with a bottle of wine.
We hope that with our security tips around the garden house you can sleep easy and of course, that your little paradise will be spared from any malefactors. Looking for additional inspiration around garden sheds? Why not take a look at our Pinterest channel. There we have compiled a variety of beautiful boards around the house and garden.
I have 30 years of experience and i started this website to see if i could try and share my knowledge to help you.
With a degree a Horticulture BSc (Hons)
I have worked as a horticulture specialist lead gardener, garden landscaper,  and of course i am a hobby gardener at home in my own garden.
Please if you have any questions leave them on the article and i will get back to you personally.