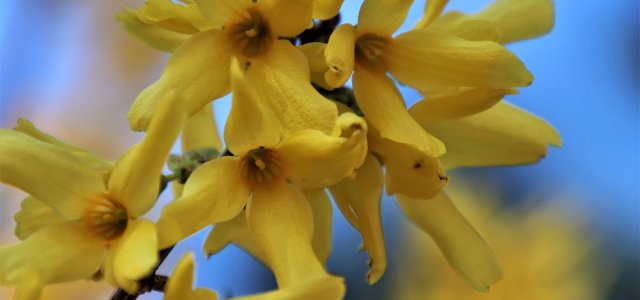 Propagate your forsythia is not difficult. There are various methods to propagate the yellow early bloomer. Read here what you should pay attention to.
Forsythia is also called goldbell, golden rain or golden lilac because of its bright yellow flowers. Because the early bloomer is easy to care for and requires little time, the plant is particularly popular.
Since the branches also start to re-root very easily, you can easily propagate forsythia.

We'll show you what to look for in the different methods.
Forsythia propagation with cuttings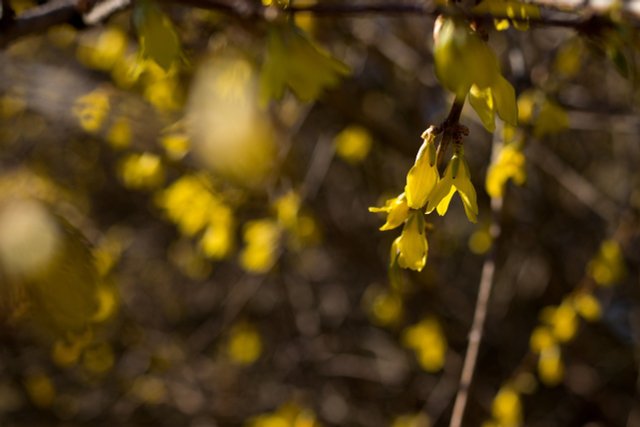 Probably the most common method of propagating a forsythia are cuttings. After all, forsythia very quickly form new roots.
A good time for cuttings is in July, after the forsythia has already grown a good bit.
Cut cuttings about 20 centimeters long. The lower part should be slightly woody while you remove leaves and flowers.
You can either put them into a pot or directly into the soil outdoors. About one third should be covered with soil.
Within a few weeks, new roots will form. You will recognize this when the cuttings suddenly grow much faster than before.
During this time you should keep the future shrubs moist and provide them with sufficient water.
After about a year, you can take the cuttings out of the pot and plant them in the open.
Propagating forsythia with the help of cuttings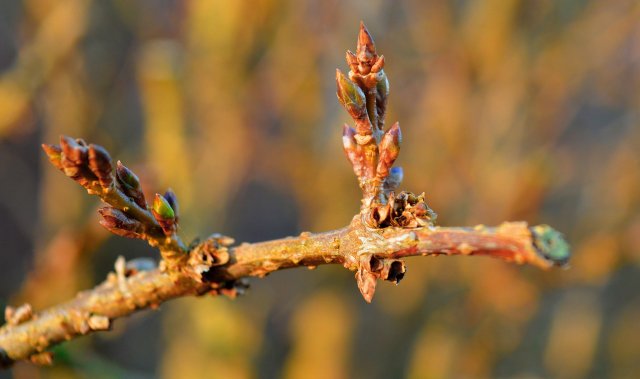 Another method of propagating your forsythia is the so-called cuttings. This is a special form of cuttings.
The best time to propagate the laburnum with cuttings is between December and February.
To do this, cut off one-year-old, straight shoots. These should be free of leaves.
Divide the long shoots just below the bud bases into pieces about 15 centimeters long. The best way to do this is to cut them at an angle. This way they can absorb water more easily.
Put the cut shoots into the soil. Only about five centimeters should remain visible.
Water the cuttings regularly, but avoid waterlogging so that the young roots do not start to rot immediately.
After about a year you can transplant the young plants to the open ground.

Tip: Even if you put forsythia in a vase for a bouquet of flowers or an Easter bouquet, the cut plant parts can start to take root and you can put them in the ground as cuttings.
Propagate forsythia by cuttings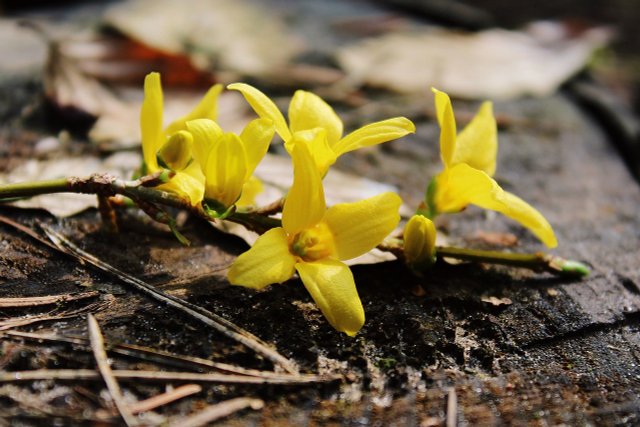 Since forsythia grows new roots very quickly, you can also propagate the early bloomer using cuttings.
Make a groove in the ground near your forsythia.
Now choose a branch that can be bent to your freshly made groove.
Lightly score the branch in several places with a knife.
Fix the branch at the scribed spot in the groove. You can simply use a stone or tent pegs for this.
Then cover the branch thoroughly with soil. The tip should remain visible.
Next spring, you can separate the cutting from the mother plant and, if necessary, transplant it to a more suitable location.
Propagating forsythia with seeds
In principle, it is unusual to propagate forsythia by seed. This is due, firstly, the fact that the branches so quickly form new roots. Secondly, it is rarely possible, because the vast majority of forsythia varieties are hybrids. This means that the plants produce neither nectar nor pollen. As a result, they also do not produce their own seeds and are also useless for bees and other insects.
You should consider this before propagating a forsythia. There are countless bee-friendly plants that also benefit our animal friends.
I have 30 years of experience and i started this website to see if i could try and share my knowledge to help you.
With a degree a Horticulture BSc (Hons)
I have worked as a horticulture specialist lead gardener, garden landscaper,  and of course i am a hobby gardener at home in my own garden.
Please if you have any questions leave them on the article and i will get back to you personally.