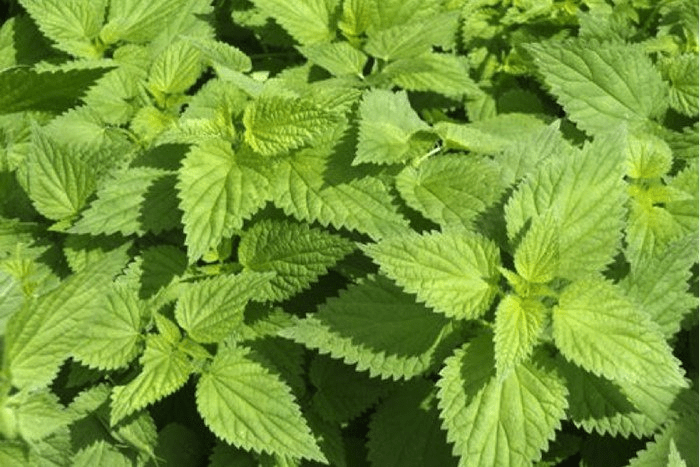 Your first encounter with a stinging nettle may have been painful, as its touch causes an itchy, sometimes painful rash. But if you let yourself be put off by this unpleasant characteristic of the versatile plant, you'll be missing out on its great potential as a local superfood, delicious kitchen ingredient and biological wonder weapon in the garden.
Nettles contain numerous minerals and other vital substances, they promote the health and growth of your crops by their mere presence as bed neighbors. In this article you will find all the important uses of nettle in the garden.
Already in the first preparations for the next gardening season, the stinging nettle can support you. Simply place three to five nettle leaves in the planting hole before planting the plant or seed.
Nettle as Fertilizer
The heat generated by the decomposition process of the leaves will promote the growth of your seedlings, and the nutrients in the leaves are a natural fertilizer. This method has been particularly successful with tomato plants and other heavy feeders, but can be used with many other plants as well. Super fertilizer nettle liquid manure In the form of a plant-strengthening liquid manure, the nettle in the garden unfolds its potential even better.
Nettle liquid manure costs nothing and is very easy to make yourself. And unlike synthetic fertilizers, the use of stinging nettle liquid manure has no adverse effects on soil organisms or the environment.
Nettles as good bed neighbors
The very presence of nettles in the garden can improve your harvest. Under fruit trees it has a positive effect on the growth of fruit. In the immediate vicinity of medicinal herbs, it ensures a stronger formation of essential oils. Tip: Here you can learn more about the positive effects of mixed culture in the vegetable patch and about mixed culture in the herb patch. Nettles as a breeding ground for butterflies If you like to enjoy the sight of colorful butterflies, it also makes a lot of sense to leave a few nettles in the garden. This is because the plants serve as a food source for numerous butterfly species and their caterpillars. Some species are even dependent on the nettle.
Mulching with nettle
Especially at the beginning of the garden year, the fight with the unwanted weeds is one of the most time-consuming tasks. An effective prevention against the annoying weeding can be achieved with regular mulching – that is, spreading a thin layer of plant residues on the bed. If you use stinging nettles for this purpose, you provide your soil with important nutrients at the same time and can save one or the other fertilization. If you let nettles grow in your garden in one place, all you have to do is harvest them, roughly chop them up and spread them as mulch. Tip: In a separate article you will find more methods to remove and prevent weeds.
Nettle for natural pest control
Nettles are also excellent for biological pest control. With a simple cold water extract you can effectively control aphids, mites and other pests. Here's how to make the nettle spray: Add about one kilogram of coarsely chopped nettles to five liters of cold water. Let the mixture stand overnight or for a maximum of 36 hours (so that no fermentation process gets underway). Briefly squeeze out the plant parts and strain. Pour the extract into a spray bottle and spray affected plants with it for several days in a row.
Tip: Here you can find more herbal remedies against pests and plant diseases. Instead of actively fighting pests, you can also control the problem naturally by introducing beneficial insects into your garden. Ripen tomatoes with nettle At the end of the harvest season, green tomatoes can be ripened by storing them in a small box or bag. Adding a few nettle leaves per tomato will speed up this process even more.
What experiences have you had with the useful nettle? We look forward to your suggestions in a comment below this post!
I have 30 years of experience and i started this website to see if i could try and share my knowledge to help you.
With a degree a Horticulture BSc (Hons)
I have worked as a horticulture specialist lead gardener, garden landscaper,  and of course i am a hobby gardener at home in my own garden.
Please if you have any questions leave them on the article and i will get back to you personally.