Last updated on October 23rd, 2023 at 08:29 pm
When the thermometer reading soars, summer is approaching. At the latest in midsummer with its heatwave days, people, animals and plants suffer. Of course, there are also sun worshippers who can't get enough of the glistening heat – for others, the heat threatens their existence. With a few tricks of the trade, you can ensure that the high temperatures in your garden are not quite so torturous and thus save one or two lives. This in turn has a positive effect on the survival of varieties and species.
A lot of sun, heat and balmy tropical nights can harm the garden. The damage is beginning to be clearly visible, and the water must be divided more and more sparingly, although the garden and its inhabitants suffer from a lack of water. This cannot be fully avoided – but it can be alleviated. With skillful plant selection, thoughtful site selection, covered soils and sustained watering, the garden can survive a heat summer without total damage.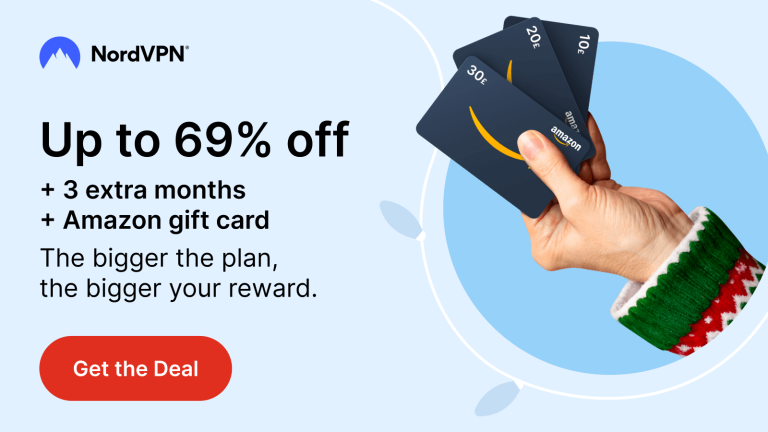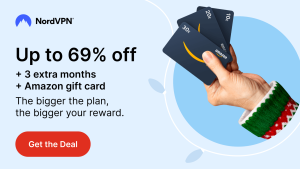 With balconies and terraces it becomes somewhat more difficult when the sun burns mercilessly from the sky and the facades soak up the heat and radiate it to the pots and tubs – but even there there are better solutions than surrender 😉
Checklist heat summer
Recognize heat sources and design or mitigate accordingly
Use heat-tolerant plants in hot, sunny locations (e.g. deep-rooted plants such as roses or vines)
Sustained, targeted watering (in the morning, close to the roots)
Where possible, create water depots with oyas/ollas.
For potted gardens, generously dimension the size of the planters.
Pay attention to the pot material (clay or plastic) – clay heats up less quickly (heat accumulation).
Avoid dark pot colors if possible

Use suitable soil
Prevent open soil by mulching and/or planting underneath (also in pots)
Optimally use and/or design shaded corners
Shade with heat-resistant plants (fig tree) for more sensitive plants
Shade with awnings, parasols or pergolas
Do not mow during dry periods, otherwise the soil will dry out faster
Use organic fertilizer (contains natural water reservoirs)
White trunk coating on free-standing trees as bark/trunk protection
Each season has its specialists from the animal and plant world. And others, which then prefer to crawl away, do nothing and just wait until it is over. Although there are hardly any animals and plants that go into "summer sleep", each species has its own strategy for surviving the scorching heat. For gardens in zones where the thermometer moves into the deep red zone, there are numerous "tricks" to take advantage of these very strategies.
It's also good to know that in the summer months, the hottest time of day is not over midday (that's when only the UV radiation is fierce), but in the afternoon between 4 and 6 pm. The coldest time is just after sunrise.
Garden zones and structures

Clearly – where there are many and large stones, heat is trapped, stored and also radiated into the nearby environment. House walls, property boundaries, flagstone paths and squares also develop into small, persistent outdoor ovens on sunny days. Lizards find this spitzy – earthworms will seek out the most distant and "oven-free" part in the garden. Only one thing will help here: heat-resistant plants, which are specialists for rock and prairie gardens.
Damp zones around the garden pond develop into a mecca for mosquitoes, dragonflies, frogs and the corresponding diurnal insectivores. Algae in the pond can now multiply rapidly and the oxygen content in the water drops rapidly. With targeted planting in and around the pond, you can help the microcosm "garden pond" prevent algae from taking over the pond. If fish live in the pond, a solar-powered pump and a small fountain can ensure circulation and a supply of oxygen. Of course, mosquitoes use the cool water in the garden to lay eggs. A pump that brings movement into the water and especially to the surface will keep the extent in check, since a turbulent water surface prevents mosquitoes from laying eggs. The appropriate food enemies (newts, frogs, toads, possibly fish, dragonflies, water beetles) will take care of the rest and will visit the pond regularly if they like it.
Shady spots in the garden are especially popular now. They serve through the day as a resting and retreat zone for the wild inhabitants of the garden, which are not sun worshippers, before the animals go in search of food under cover of night. Therefore, there should be undisturbed shade zones in the garden whenever possible – otherwise, for example, the hedgehogs will look for a new place to live and the snails will have a free run at the crunchy lettuce again.
Use the potential of penumbra and shade but also for you! In partial shade, numerous vegetables, herbs, berries and flowers can be successfully planted. This is rarely taken into account. You can create true berry paradises in partial shade, peppered with delicious herbs and vegetables. A snack garden in the shade has something and requires less water and sweat in the care 😉 Gooseberries, for example, thrive really well in partial shade.Beautiful, large trees provide wonderful shade places, but they are leafy in the summer also very good rain cover. Thus, it should be remembered that even plants in the shade and partial shade get enough water when the days are very hot and dry. Through the foliage of a large tree hardly water penetrates to the ground, and if it does, usually not enough. Who wants to put plants in the open ground in such zones to the trees, should inquire in advance whether the tree takes a few cracked roots very badly (there is everything from the mimosa to the almost indestructible model) and whether the plants that are to be added to the tree can cope with the root pressure.
Soil & Earth

Each plant has not only demands on the location in terms of sun and an individual water requirement – the soil also plays an important role for successful growth and development. Be it in terms of crumb structure, the organisms living in the soil or the minerals and trace elements present in the soil – the soil is an important water reservoir and nutrient supplier for the plants. With an ideal soil structure – whether outdoors or in a pot – roots can make their way to absorb water and nutrients.
Mulching alone primarily protects against surface drying, erosion and siltation. Plant dips, compost, organic fertilizer, addition of sand, lime or rock flour, or green manures can be used to enhance the soil and make it fit for a good, stable and heat-tolerant soil climate.
Even with potted plants, the quality of the soil should not be skimped on and consideration should be given to the requirements of the plant. If necessary, work with drainage or also enrich the soil additionally with sand or other ingredients. The mixture makes it!
Plants

There are numerous heat-resistant plants – even without cacti 😉 In the warmest season it is less good to put new plants. For experienced gardeners this is understandable – but for highly motivated new gardeners the temptation in the garden centers is a permanent temptation – no matter what the weather is doing. It's best to plant new garden gems in the spring or fall. This gives the plants time to acclimate to the new location and root without stress. If it "has to be" in the summer, then it is best to choose the beginning of a few cloudy days for planting. For planting, make sure that they are already well rooted – in any case, do not put bare-rooted plants in the summer.
When choosing plants, you should pay attention to the site requirements and water needs. Native plants are best, because they already know the existing climate and are the cherry on top for nature-oriented gardens, with the goal of doing something for native biodiversity. All native garden inhabitants are well versed in the local flora and specialize in it. An example of a poor choice would be a forsythia. This plant, which originated in Asia, does not tolerate full sun, needs a lot of water, and it can bloom no matter how beautifully – for our native bees and other insects, the plant is a "no-go".
Typical characteristics of heat-resistant plants
Thick, leathery leaves
Hairy leaves
Small leaves
Silver foliage
Deep rooted

Sunburn in plants

Just as people react with sunburn after too much sun on bare skin, so do plants. Therefore, plants that have been lovingly grown from seed, for example, should be slowly accustomed to the sun. If they are allowed out after the Ice Saints – or before that during the day on mild days – they should first be accustomed to the changes in light and temperature in partial shade. Even though they may have already gotten a lot of sun on the windowsill – the window glass can filter the UV light, for example, and it's already not the same conditions. Again, planting is best when the weather is cloudy for 2-3 days.
If it does happen and the plant suffers from sunburn, then move it as soon as possible to a shady place, water well and give the plant time to recover. Remove the leaves that will not recover, so that the plant does not invest unnecessary strength and energy in them, but can concentrate on the "healthy" part.
Water-saving measures in the garden
When choosing plants, focus on heat-tolerant varieties and consider the garden structure
If possible, do not plant new plants in sunny locations through the summer
Mulch the soil around plants to protect the soil and shade the root zone
Water early in the morning, so plants have time to soak up enough water before it evaporates in the heat AND slugs are less likely to go after the lush greenery through the night
Potted plants need a lot of water when it is hot (can be curbed by choice of material, size and oyas) – so water them in the morning and evening if needed
Water the rootstock and not large areas all around – so the water gets to where it should go
Water only when necessary – do not "spoil" plants so that they do not become root rotten
Put oyas/ollas in the ground or in the pots (moisture is released through the porous clay into the soil/pot – "underground" watering also attracts fewer slugs and snails
If possible, work with drip irrigation and timers
For suitable plants, work with saucers and create a reservoir there, so to speak – CAUTION so waterlogging can occur. In midsummer, however, the probability is low.

Water for the garden community

Not only the plants can suffer during hot spells, but also numerous garden inhabitants crave the cool wet. Birds love to take a bath in the heat and most prefer a water bath then a sand bath. Morning dew is also not enough for many insects, and they gratefully accept watering holes that are safe for them. It is best to distribute the water points at suitable points in the garden. It is important to make sure that they are suitable for the animals – i.e. that they do not drown or are served on a silver platter for predators.
Ponds: shallow zones, gently sloping banks for the hedgehogs, birds and insects
Bird baths: in as clear a location as possible and preferably on a post or suspended from a chain so predators don't have an easy ride
Insect drinkers: easy-to-reach bowls with pebbles or similar in them, in which the insects land and can reach the water virtually dry-footed.
If you provide such a watering place for the animals, you should check it daily, clean it if necessary, fill it up with fresh water and secure it again if possible.
If you do not provide such drinking troughs, the animals will look for other ways to drink. This can be fatal. Open top oyas/irrigation aids should all be stocked with small sticks. This gives insects that plop into the water a chance to climb back out on them. Ponds that have steep and slippery banks are very dangerous to hedgehogs, and bird bathing bowls in the grass or lawn are a gold-edged personal invitation for cats to lie in wait.
Tropical nights and garden parties

When it's hot, people understandably head outdoors in the evening. As soon as it cools down a bit, gardens come alive with barbecues and other activities. The animals are also happy, night falls and they want to come to rest or go foraging. In order for humans and wildlife to "get past" each other, it is important that the resting and feeding zones set are away from the "garden party". Noise, light and lively activity are not so prickelnd find the animals and some of them react to "noise and light pollution" extremely sensitive.
There's nothing at all wrong with a sociable and fun garden evening, but one where you don't turn night into day with garden lighting and the bass of the music from the speakers doesn't make hungry hedgehogs' stomachs dance. The nocturnal animals will gratefully accept a bit of consideration and keep away snails, mosquitoes, slugs and other animal "detractors" in return. And the day-active helpers can sleep in peace and recharge their batteries to do the same the next day. So everyone benefits from a little consideration 😉
Attention: Heat resistant plants that need little water still have their limits. There is a big difference if these plants are planted outdoors with meadow/soil all around, in a gravel bed/rock garden or in a pot on a stone floor with a concrete wall behind. As soon as too much stone and concrete comes into play, even the sun worshippers become dry plants and go kaput.
Basically, the information in the table below applies to outdoor planting in the ground, garden bed, lawn or grass. In addition, any NEW planted plant basically needs a little more water than a rooted and well grown plant.