If you need a reliable privacy screen in the short term, a hedge that quickly dense foliage is just the thing. Such a green garden border will protect you from the prying eyes of neighbors and passers-by. Spend your time in the garden undisturbed with family and friends. Which hedge plants grow the fastest?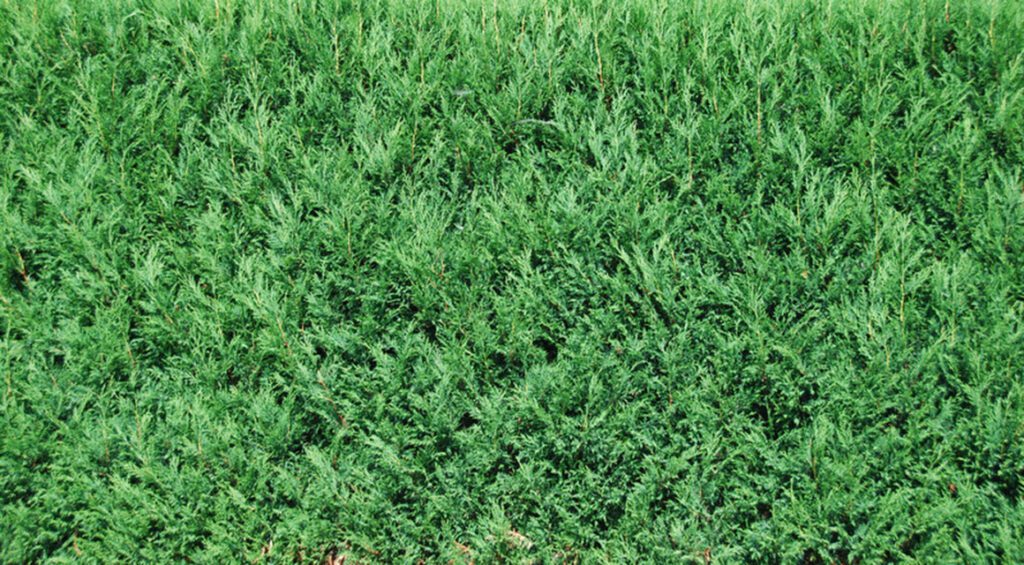 Conifers

Hedge conifers are the ideal hedge plants if you want to quickly create a dense hedge in your garden. However, not all conifers are suitable for this purpose. Yew, for example, tends to grow slowly, so you will have to wait longer for the desired result. Once yew hedges have reached the desired height, they make excellent privacy screens: with such a yew, you have an evergreen, opaque garden fence. You do not want to wait so long? Then other hedge conifers may be a better choice. Leyland cypresses are known to grow quite quickly. Some species of thuja (arbor vitae) are also well suited.
Giant thuja, for example, is one of the fast-growing conifers. Thuja 'Brabant' is also recommended if you want an opaque hedge quickly. To maintain a dense structure, it is necessary to prune the conifers regularly. This will stimulate the growth of new branches, which will eventually lead to the full appearance of the hedge. Do you prefer a Leyland cypress? Remember to prune it regularly. A Leyland cypress can grow up to three feet a year. If you want to have a beautiful privacy screen quickly, these hedge conifers are best.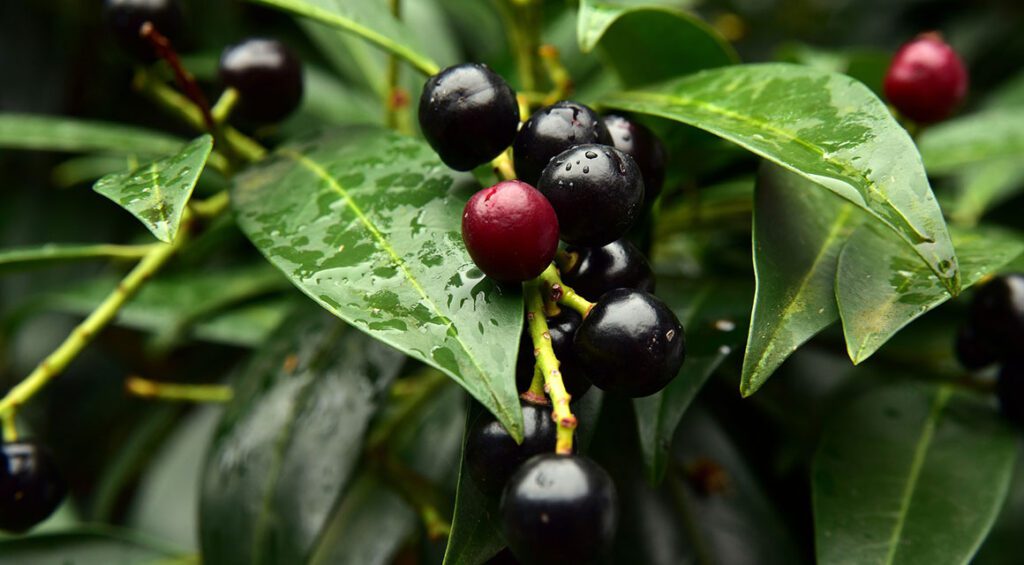 Cherry laurel

Cherry laurel also grows quite quickly. Cherry laurel hedges create a very elegant atmosphere in your garden and provide excellent privacy. This is partly due to its fast growth, and partly due to the size of its leaves. Cherry laurel varieties 'Novita' and 'Rotundifolia' have such large leaves, so that the hedge is quickly overgrown opaque. Other varieties of cherry laurel also grow relatively quickly: Portuguese laurel and cherry laurel 'Caucasus' form a dense hedge in a short time.
There are varieties that grow more slowly and thus remain somewhat lower. They are usually not the first choice for quickly creating an opaque hedge. However, these cherry laurel varieties are great for smaller gardens or low hedges for the front yard. Popular examples include the 'Zabeliana' and 'Otto Luyken' cherry laurel varieties. Don't want to wait that long for a beautiful privacy screen? Then choose one of the fast-growing varieties.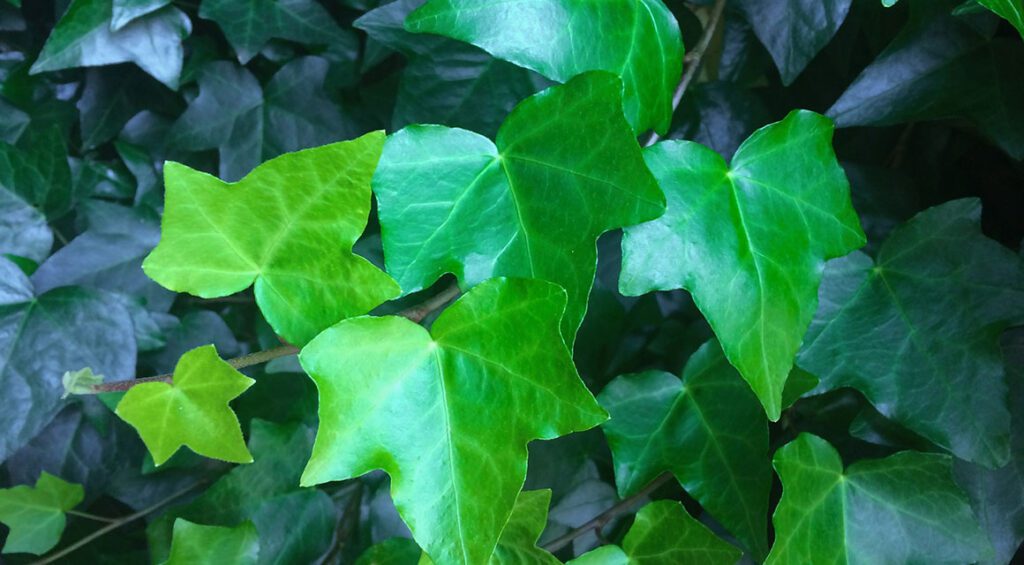 Ivy

Ivy (Hedera) as a hedge plant is not equally popular with everyone. But this climbing plant is ideal as a natural privacy screen: it is evergreen, hardy, low-maintenance and grows relatively quickly. Allow ivy to grow up a trellis or fence. Ivy is very easy to care for. With one cut a year, this hedge plant is already satisfied. In our webshop you will find two types of Hedera: common ivy and Irish ivy (Hedera hibernica). Ivy is a very robust climbing plant that can withstand changeable weather, strong wind and rain.
In our webshop you will find only ivy of excellent quality. With us you will receive only carefully grown plants, which you will enjoy for a long time. Enjoy the natural look of an ivy hedge in your garden. Both in summer and winter you will be protected from prying eyes.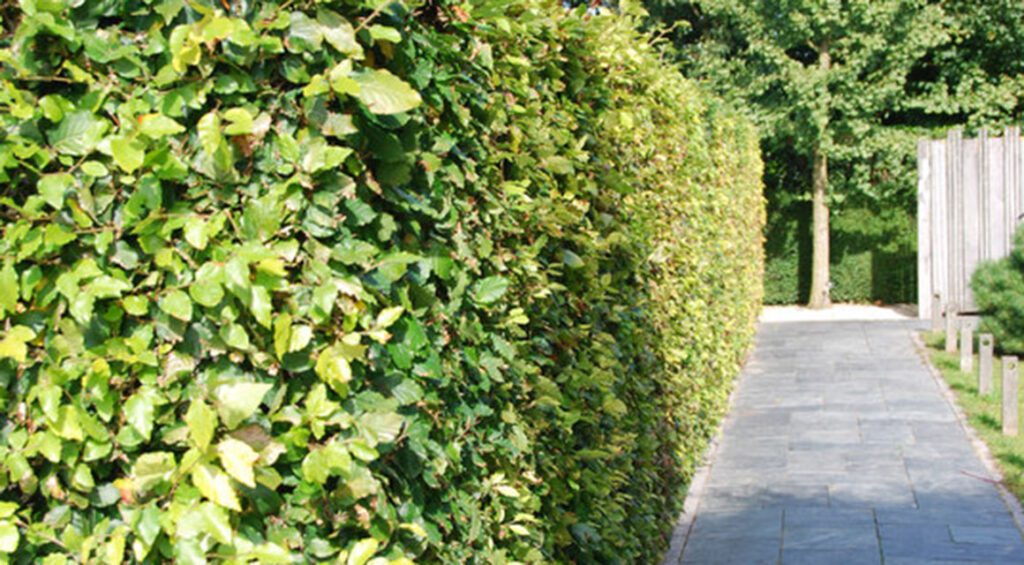 Beech

Those who want to plant a privacy screen in their garden, usually choose evergreen hedge plants. This way, the garden border will always provide the necessary privacy, even in winter. However, there are deciduous plants that provide just as much privacy. A good example of this is the beech hedge (Fagus sylvatica). Beech hedges grow an average of 40 to 60 inches a year. In spring and summer, a beautiful, dense hedge forms relatively quickly. In autumn, the beech hedge changes color and in winter its foliage withers. The good thing is that the dry foliage is not shed, so you have an excellent privacy screen even in winter.
Many prefer deciduous hedges because they fit better into the garden design or because conifers seem too strict. For those who nevertheless do not want to do without a privacy screen in winter, these fast-growing beech hedges are just the right solution.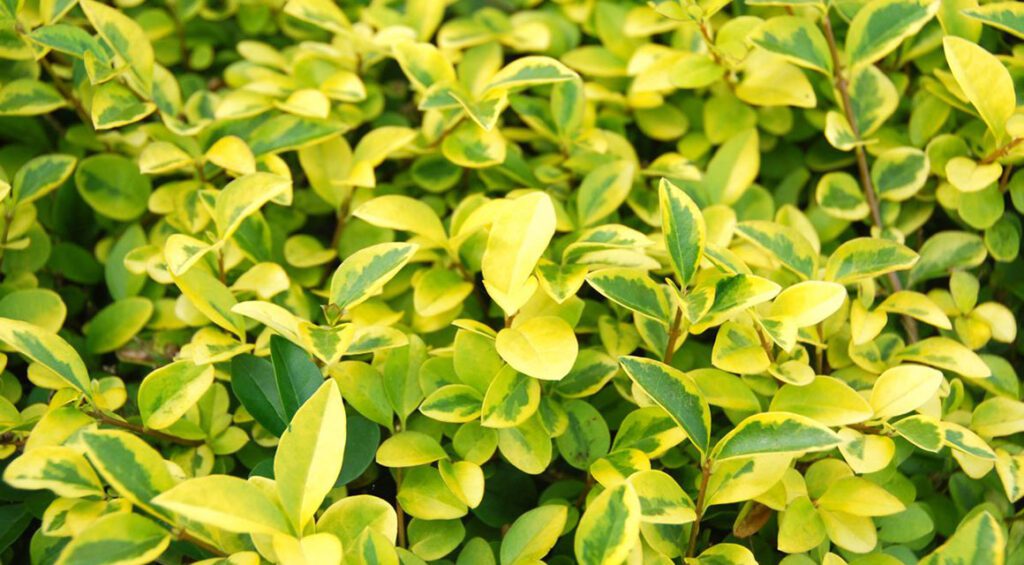 Buy fast growing hedge plants

Privet hedges have many advantages. During severe winters privet may lose some of its foliage. Nevertheless, privet forms an opaque hedge relatively quickly.
Do you have questions about hedge plants or want to learn more about our service? You are not quite sure which hedge plant is best suited for your garden? Get in touch with us. We will be happy to advise you on choosing the perfect hedge for your garden.
.
I have 30 years of experience and i started this website to see if i could try and share my knowledge to help you.
With a degree a Horticulture BSc (Hons)
I have worked as a horticulture specialist lead gardener, garden landscaper,  and of course i am a hobby gardener at home in my own garden.
Please if you have any questions leave them on the article and i will get back to you personally.