In late summer and fall, there is a lot going on in orchards, farms and cideries. In Hesse, apples play a special role. Where does a particularly large amount of fruit grow in Hessen – and what makes a fruit-growing region special? And above all, how and where can you experience the harvest up close?
Apples, pears, plums and cherries are among the fruit varieties that are grown particularly frequently. For fruit cultivation to work well and for a lot of fruit to grow, the natural conditions have to be right.
Fruit harvest: peak in late summer and fall

The fruit harvest begins in early summer. The first to ripen are the strawberries, for which the nurseries "help out": they stretch film over the fields, for example. From June onwards, strawberries also ripen outdoors. Then come raspberries, currants and cherries.
The peak of the fruit harvest is in late summer and autumn. Then plums and damsons ripen, as well as the various varieties of apples and pears. The trees are heavily hung with ripe fruit at harvest time. They have to be harvested within a short time. Only some of the fruit is sold in stores as dessert fruit – fruit that can be eaten directly. A large part has to be processed or stored. During harvest time, there is therefore a lot going on at the fruit farms. A lot of helpers are needed, because fruit is mostly harvested by hand.
Harvest experience in the meadow orchard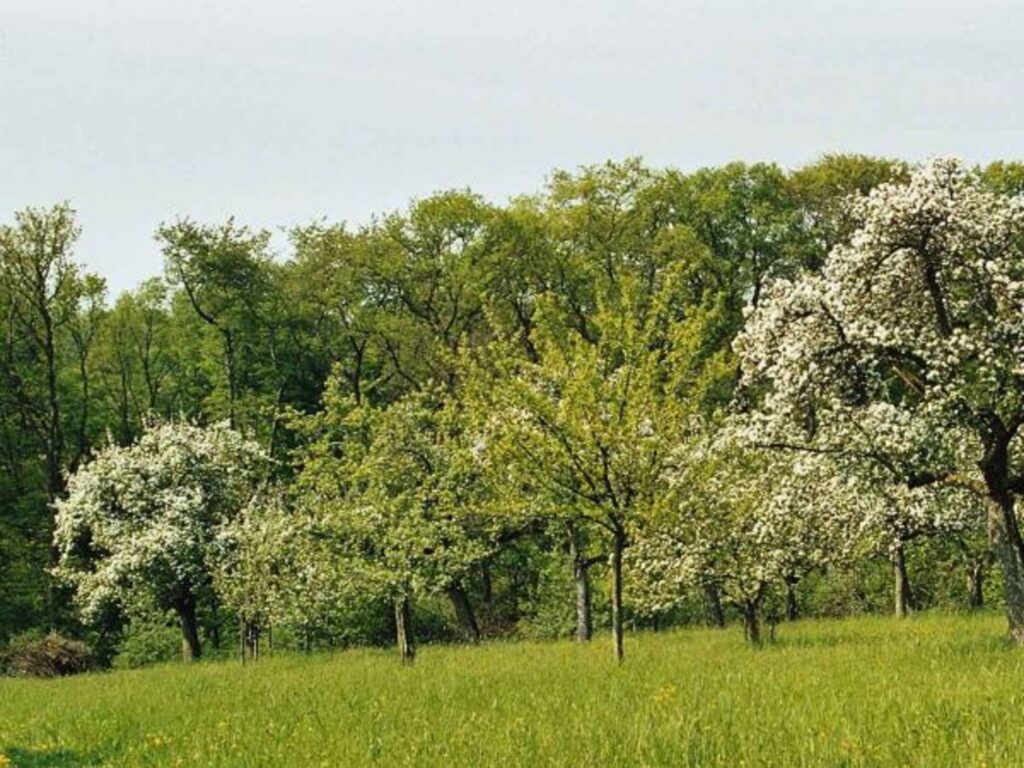 You can experience a special form of traditional fruit cultivation on the Hessian scattered fruit meadows. As the name suggests, the fruit trees in these meadows are "scattered". The meadow is often also used as pasture. In contrast, the trees in plantations are very close together. Because meadow orchards are usually managed very gently, many different animal and plant species live there. This is why orchard meadows are also under special protection.