Gardening demands a lot from the gardening enthusiast. While the musculoskeletal system is affected by constant bending, kneeling and hoeing, the skin suffers from thorns and dirt. Read here how you can make working in your home oasis easier with the right clothing.
Pants with clever extras

Durable work pants for the garden should not only protect the legs from external influences, but also be practical and comfortable. An ergonomically optimized fit and sufficient freedom of movement are a must for maximum wearing comfort. These two factors alone provide more fun at work. The pants should follow every movement and be air-permeable.
One feature that makes working close to the ground much easier is integrated knee pads. This significantly reduces the strain on the knees when planting seedlings, for example, and prevents pain. One manufacturer that produces functional work pants with corresponding knee pad pockets is the European specialist retailer for workwear and DIY clothing engelbert strauss. Covered inserts are used in the brand's models. According to its website, "The pads are better fixed and the penetration of dirt is also prevented." Pockets for stowing small garden tools are also beneficial. A sensibly placed leg pocket can be used to place garden shears, among other things, within easy reach so you don't have to keep looking for them in the garden. A Velcro closure is usually better than zippers for pockets on garden pants, because it is faster and more intuitive to open.
Waistband pants or dungarees – a matter of taste

When deciding on a type of pants, it should first be clarified whether waistband trousers or dungarees are preferred. Dungarees have the advantage that they cannot slip down. Instead, they always sit where they should thanks to the adjustable straps. Waistband pants, on the other hand, are quicker to put on and take off and are preferred by some garden owners in the summer. Dungarees, in turn, are ideal in the cold season because they keep the back and abdomen warm.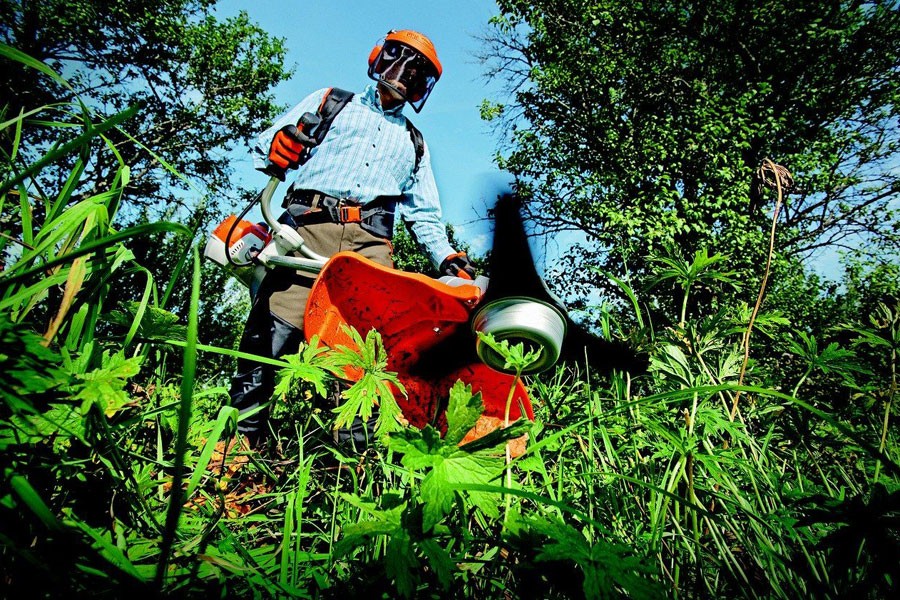 What types of dungarees and which is right for me?
If it is to be dungarees, the size plays a decisive role. If the garden clothing is bought too tight, the limited space considerably reduces the wearing comfort. For gardening, it doesn't have to be the classic blue overalls that are common in automotive workshops or among plumbers, for example. For gardeners and landscapers as well as hobby gardeners, there are shapely alternatives in more inconspicuous colors such as brown, green, black or gray. Also important here are optionally usable knee pads and sufficient pockets.
What material can dungarees be made of?

Typical for work pants are material blends of cotton and synthetic fibers such as polyester. Such a mixture combines the advantages of two proven fibers and balances the negative aspects. While cotton absorbs sweat very well but dries only slowly, polyester ensures rapid moisture transport. Pants made from such a blend never feel wet, as is the case with pure cotton alternatives. In addition, the mix of natural fiber and synthetic convinces with easy cleaning and skin-friendly properties.
Tops to match the season

Whether it's an airy T-shirt in summer, a fleece jacket in fall or a winter jacket in spring – gardening is twice the fun with the right workwear to match the temperatures and weather conditions. Breathable tops are a must on warm days, while softshell jackets are an asset on cooler days in fall and spring. They convince with air permeability and still keep sufficiently warm. If temperatures are low, an insulating layer should not be missing. Hardshell jackets with coating protect well, but are not comparable with systems of laminated layer systems (lining, membrane, outer fabric). Whether the simple version is enough, every garden owner must decide for himself. Since there is rather little gardening in winter, coated jackets are often a good decision in the middle price segment. If you want to be active outside even when it rains, you should go for waterproof garments. Water repellent products will only keep dry for a short time.
Puncture-resistant gloves

The fact that gloves are indispensable in the garden is undisputed. But because there are considerable differences in quality and function, it is worth taking a critical look at what is on offer in the shops. If roses and other plants with thorns are handled a lot, puncture-resistant or thorn-proof garden gloves are advisable. They usually have a special coating or a cut-resistant lining. Also important for gardening gloves:
Slip resistance: sweaty hands or gloves without a slip-resistant surface can be the cause of accidents when gardening. If a heavy spade slips out of your hand or a heavy bag of bark mulch, injuries to your feet and legs are conceivable.
Haptics: Clunky gloves are no less risky. If there is a lack of sensitivity in the fingertips, it can be risky when handling manual pruning tools as well as when working with power garden tools.
Shaft: A long shaft protects the forearm and wrists from cuts, scrapes and puncture wounds.

Solid footwear

Garden shoes must have slip-resistant or even non-slip soles, be closed in the heel area or at least have straps. UV-resistant and weatherproof shoes are also recommended. Clogs and alternative shoes that have openings in the front provide comfortable ventilation, but also allow small stones, soil and other foreign objects to pass through. This is extremely annoying when gardening. Closed shoes prevent this.
Versions with Velcro or Boa® closure systems (twist closure with rope guide) also prevent falls, which often occur due to open shoe laces. For rubber boots, the soles should not be too thick because the thickness of the material makes it difficult to maintain balance. This can be uncomfortable when working in flowerbeds or walking on boards for seeding.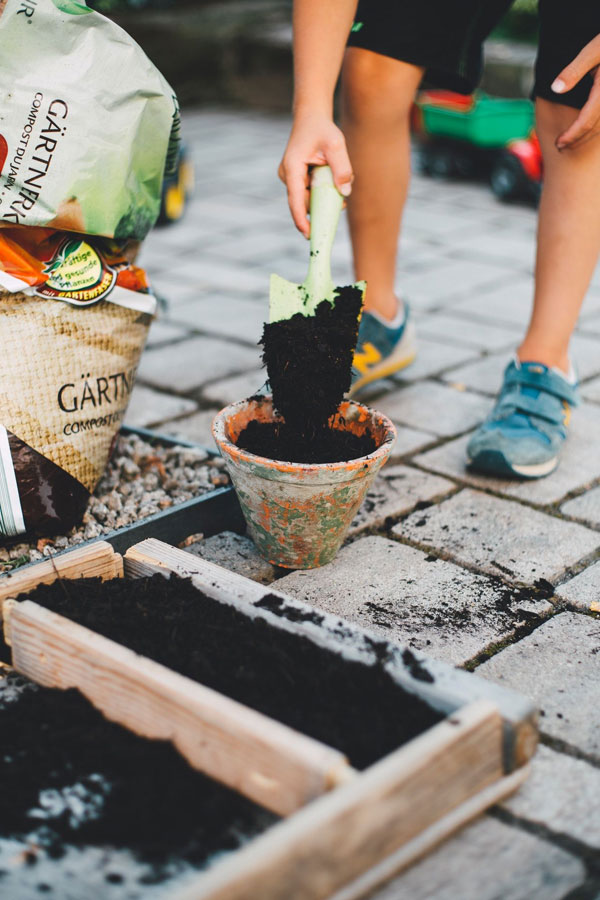 If heavy work with increased risk to the feet is on the agenda, such as splitting wood or cutting down a tree, safety shoes are worth considering. They are equipped with integrated toe protection caps made of steel, aluminum or plastic and prevent bruising and bone fractures caused by impacts as well as pressure.
I have 30 years of experience and i started this website to see if i could try and share my knowledge to help you.
With a degree a Horticulture BSc (Hons)
I have worked as a horticulture specialist lead gardener, garden landscaper,  and of course i am a hobby gardener at home in my own garden.
Please if you have any questions leave them on the article and i will get back to you personally.