Last updated on October 23rd, 2023 at 09:05 pm
Kitsch and old-fashioned, the garden gnome? Not for everyone. These colorful little characters, who know better than anyone else how to wear the red maid and the white beard, are still very popular with amateurs as outdoor decoration. And they have been able to evolve with their time to get rid of their traditional ornaments and become original and amazing figurines. Here are some models that will make you want to welcome a colony in your garden.
Gnomes up!
Whether admired or despised, garden gnomes elicit diverse and sometimes exaggerated reactions. Used as symbols of emancipation (notably by those who enjoy "freeing" them to release them into the wild) and sometimes as political emblems (in Belgium), they are the heirs of a rich and long history.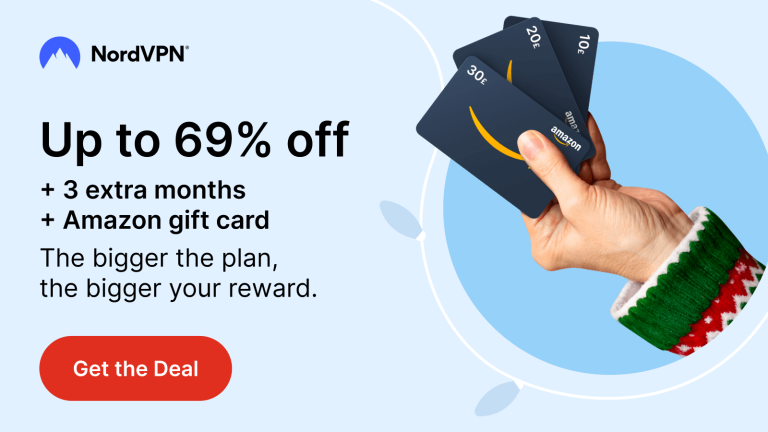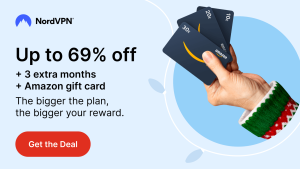 As if they were aware of the need to update themselves, garden gnomes have evolved. With discretion. Thus, if they are most often found in their traditional version, dressed in bright colors and a red cap, sporting a white beard of good size and holding in hand a gardening accessory, they now appear under looks willingly shifted and eccentric.
This makes it difficult to make an efficient choice. Several characteristics come into play when selecting your garden gnomes:
Traditional or original?
With or without accessories?
Small or big? Their sizes can go down under 5 cm and go beyond 50 cm.
In which material ? They can be made of clay, plastic, concrete or resin.
Obviously, the price depends on these characteristics: count between 15 and 50€ for classic garden gnomes, costs that can go through the roof for very special items. However, here is a selection of original gnomes that will fit perfectly into your exterior without raiding your savings.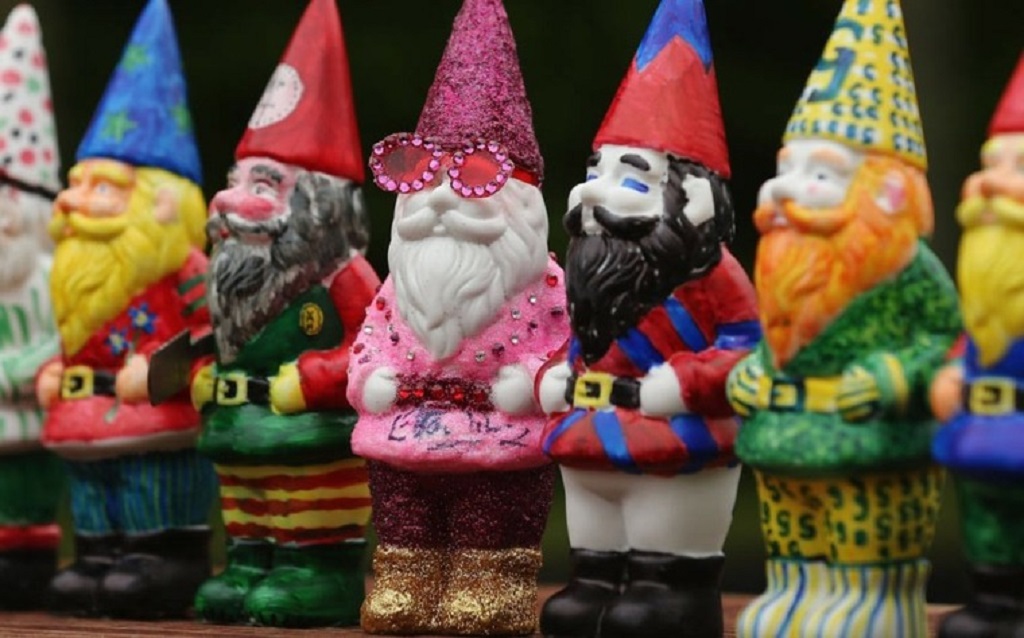 Garden seeks original gnome
A well laid out garden would be nothing without an original and personalized decoration. You will say: "but garden gnomes are not really original accessories! As such, no, it's true: they do not embody the absolute of modern design. But in recent years, garden gnome designs have evolved, and have taken on a new style.
Take, for example, the Kimôa garden gnomes, born in Normandy. These little guys don't look so much like their ancestors: they have exchanged their traditional clothes and materials to appear as colored metal figurines, with a stem to be planted in the ground. They resist all the bad weather and give the garden a fairy tale charm.
There are 7 of them (4 girls and 3 boys), these new generation garden gnomes each have a first name and a kind of pedigree – Pia comes from Latin America, Ewe from a distant Asian country, etc. An idea, perhaps, inspired by the famous travelling dwarf of the Fabulous destiny of Amélie Poulain. An idea that, in any case, brings these little characters up to date!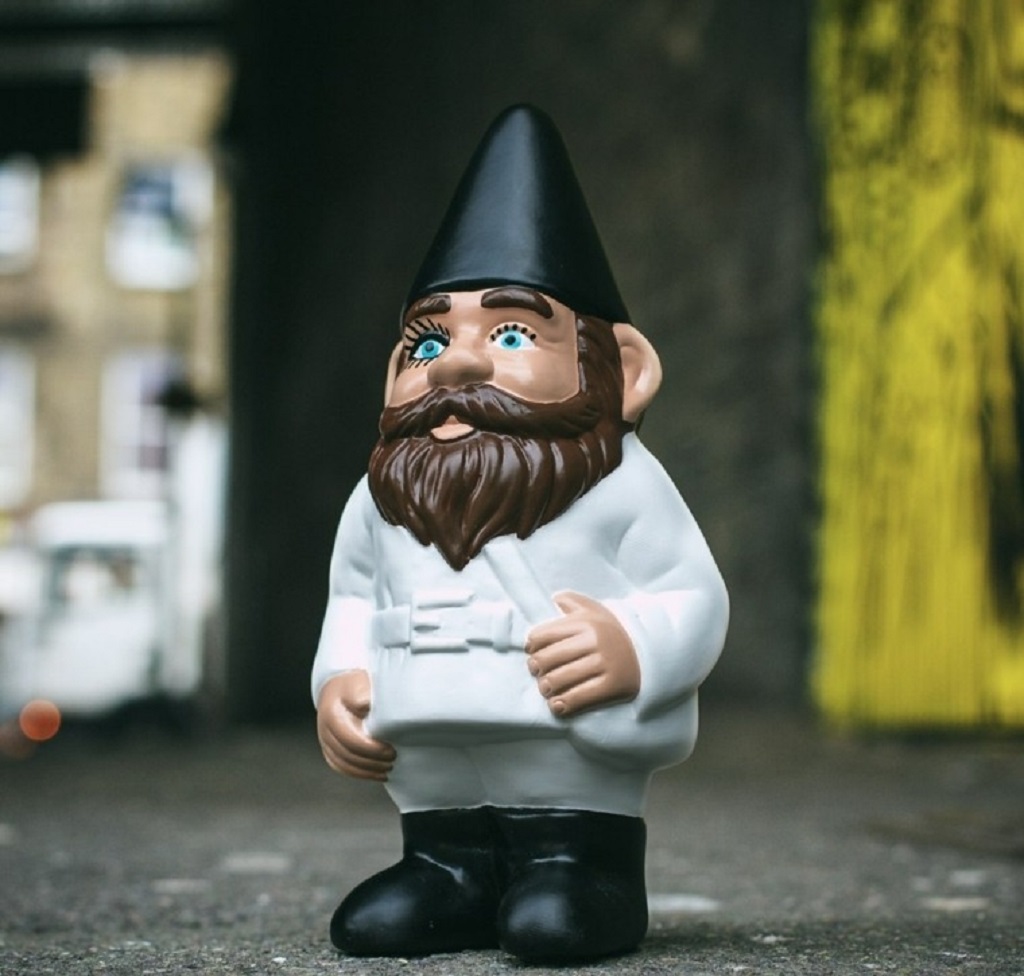 Garden gnomes for every taste
Another proposal: the pop culture garden gnomes created by the artist Ottmar Hörl. Sculptures that attribute to the friendly gnomes gestures, positions or occupations that have nothing traditional: there is the one who makes an obscene gesture, the one who prays, the one who makes the "V" of victory. They are unicolored in silver, white, red, black… Something to show off to your friends!
Here are some other ideas of special dwarfs that can be found on the market:
The ninja dwarf, armed with a sword and hidden by a black scarf;
The zombie dwarf: he has wide eyes and blood dripping from his beard;
The "droog" dwarf, inspired by Stanley Kubrick's film Mechanical Orange;
The minimalist dwarf (white, uniform) with colored cap;
The ninja turtle dwarf, colored like the famous characters living in the sewers;
The Game of Thrones dwarf, sitting on the Iron Throne, quiet;
The female dwarf, because there are not only male dwarves;
The star dwarf, wearing glittery sunglasses and a gala outfit;
The gangster dwarf, armed with a machine gun;
The dwarf massacred by Godzilla (yes, it's in bad taste, but it's original) ;
The Lord of the Rings dwarf, who can be disguised as either Thorin Oakbone or Gimli.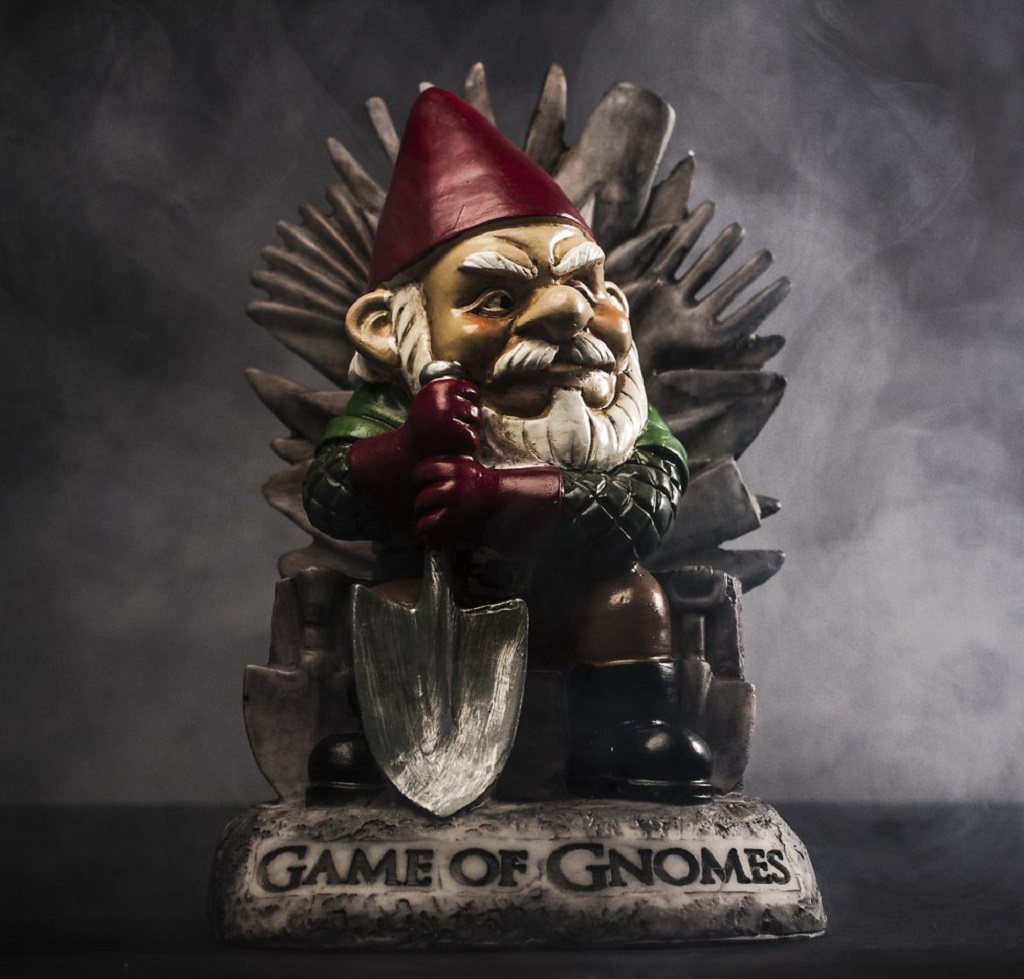 Where to buy your garden gnomes ?
The place to buy depends on the type of gnomes you choose. Traditional, they can be found everywhere, especially in physical stores. Original, like those we have presented here, you will look for them more efficiently on the Internet. Here are the different possibilities:
In garden centers: Truffaut, Jardiland and others;
In decoration stores: Culture Indoor, Gifi, etc. ;
On the Internet: many online stores offer garden gnomes, but this one has made a specialty of it;
Second-hand: to get your hands on an original that cannot be found elsewhere.
Don't be afraid of kitsch and opt for a collection of original garden gnomes, which will look great next to your terrace and under your comfortable hammock. Beware, however, that legend has it that gnomes come to life at night to live their own adventures…