In small gardens, the ideal location for a glass greenhouse is usually found quickly. But even here you should avoid mistakes and try to create optimal conditions. Basically, the lightest place in the garden is considered the optimal place for a small greenhouse. Especially in winter, the sun should shine on it as long and directly as possible. Less optimal are slopes, frost-prone depressions or open terrain over which the wind sweeps.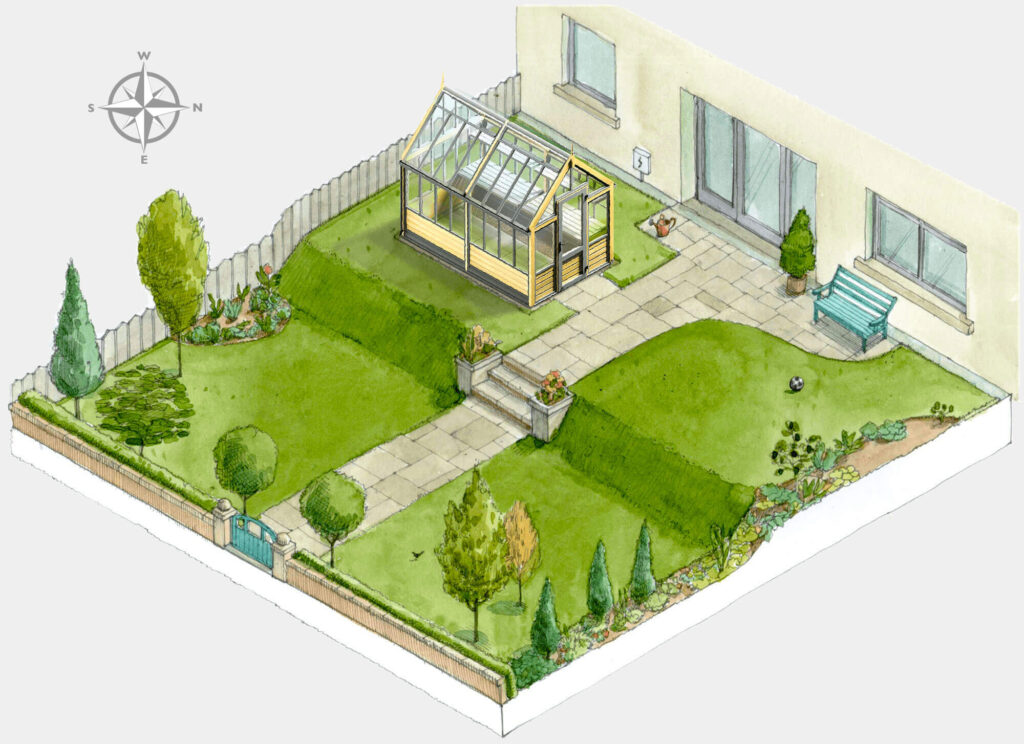 The orientation of the greenhouse in east-west direction is considered optimal in our latitudes, because then the winter sun shines on a large area and the additional heating requirement (if necessary and wanted) and thus the energy consumption is minimized.
So-called lean-to greenhouses, which are mounted on the wall of the house, are oriented to the south if possible.