Your pool is finished and so is the deck. If you haven't already done so, it may be time to look at the landscaping and flowering around your pool.
This is a project that is an integral part of the pool/garden/home environment.
It's best to make a plan and think about the mood you want to give to this new space. It is a delicate step that requires thought and precision if you want to have a coherent whole.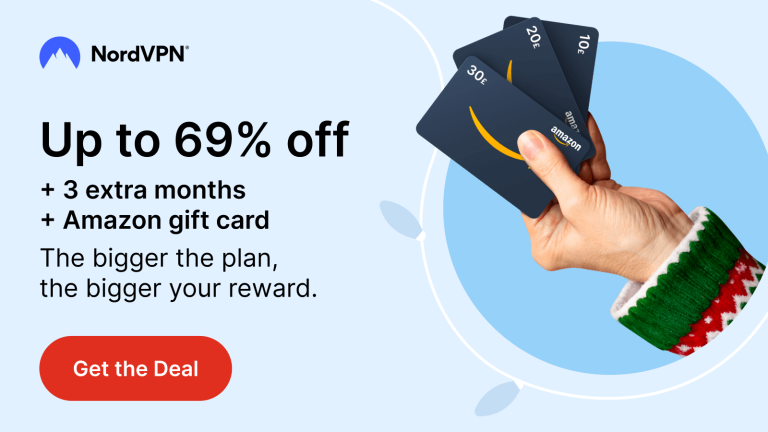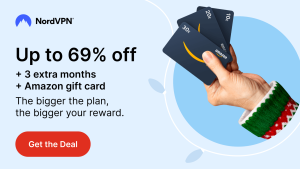 If you are a "creative" or a gardener at heart, you can go ahead, if not, call a landscaper.
Why put plants around the pool?
Plants bring aestheticism, color and fragrance to your garden.
They enhance your pool and integrate it in a natural setting.
They allow you to play with the proportions, to hide elements such as a wall, the barriers, the technical room…
The space is more attractive and the flowers undoubtedly add value to your space and thus to your property.
Where to put them?
It is preferable to plan a distance of at least 1,50 meter between your flowers and the edge of the pool:
If the vegetation is too close to the pool, certain factors can disturb bathers or become constraints, such as insects buzzing and circling around the pool. They can frighten both young and old. You can use a repellent like HTH insect stop
Leaves, wilted flowers, insects that float on the surface and then fall to the bottom of the pool. This means no more water pollution, no more treatment products and no more cleaning with a net or a robot!
The shade of trees that hinders the heating of the water, or the tanning…
You can plant the plants:
On the terrace, in the corners, at strategic points put pretty stoneware or Anduze pottery more or less voluminous, planters in wood, stainless steel
Behind the terrace, you can plant beds in the ground, flowerbeds; you can decorate with pebbles, rocks or mulch the ground to protect the roots
Integrate into the terrace, a layout in the ground to accommodate plantings and break the rectilinear side.
How to do it ?
First, you must design graphically the bed, the plant space.
The best way is still to draw the plan of the garden which surrounds your pool.
You will then have a precise idea of the associations: of plants, colors, flowering, heights…
The goal is to harmonize the pool with the vegetation and your home.
Make a plan if possible to scale and take into account the following points
The size of the plants
Draw the location and volume of plants, shrubs or trees according to their size at maturity (height and width!)
All plants must be visible: the tallest in the back or in the center, the shortest in front and around the edges.
Colors and blooms
Around the pool, the flowering should be spread out from mid-May to the end of September.
Indicate their name and their blooming period in order to follow the succession of blooms
Color the foliage and flowers to give you an idea of the flower bed in bloom
The nature of the plants
Around the pool, prefer deciduous vegetation. Put 1/3 of plants or shrubs with attractive foliage.
Choose your plantings according to the soil and the exposure of your bed
List the plants you have selected, buy and … plant!
What type of vegetation?
Plants that like the sun and are not afraid of drought. Your pond is located in an area with little shade.
Flowers that are resistant and not too fragile, because your pool is treated with chemicals (usually chlorine) and vegetation is not a good match. The plants must not be in contact with the pool water.
Plants adapted to the climatic conditions of your region and to your soil.
What type of tree?
If you have a large enough garden, you can plant one or more trees and/or shrubs.
They allow you to :
Isolate you from the neighborhood
Harmoniously hide a technical room, a wall…
Create shady areas around the pool
Separate spaces
Pro tip: Determine the prevailing winds so that you can arrange the trees around the pool so that the leaves are sent (by the wind) away from your pool.
Choose :
Plants that don't shed their leaves or thorns, otherwise you'll spend your time picking up plant debris on your deck and in your pool!
Trees with shallow roots near the pool, so you avoid your deck being deformed and damaged by the roots.
If you like Mediterranean landscapes
You can put the traditional lavender, laurel, agaves and aloes…
The cypress of Provence
It is a conifer a conical shape that characterizes it.
It prefers the zones of full sun.
It resists frost up to -15/ -20° C and is perfectly adapted to temperate to warm climates.
It can be planted as an isolated subject, in a windbreak hedge. It can also be planted in a container.
It forms a column with a diameter of about fifty centimeters for a height between 6 and 18 meters.
The bougainvillea
It is a climbing plant which likes to have a support, a sunny exposure and sheltered from the wind.
Bougainvillea flowers appear between May and July and offer a wide range of colors: red, white, pink, fuchsia, mauve, yellow, orange
It can be planted in the ground if the region has mild winters. It is not resistant to frost.
The bougainvillea loses its leaves when the temperature drops below 5° C. The aerial parts die below -2° C.
It easily reaches a height of 2 meters.
The hibiscus
It is one of the typical and indispensable trees for your Mediterranean decor.
Plant it in a sunny area sheltered from the wind.
Choose Hibiscus rosa-chinensis for Mediterranean climates and Hibiscus syriacus in all other regions. They can withstand temperatures down to -15° C.
The pink, white and purple flowers bloom from July to November.
It is necessary to choose its place in the bed, because it is a shrub with deciduous leaves.
It is installed in the ground or in a pot in ground.
Its height is between 1 and 3 meters.
The arborescent mugwort
It is a very decorative shrub whose semi-evergreen silvery foliage brings contrast to a bed.
It likes full sun exposure and is frost resistant to a temperature of -7°C.
It measures up to 70 centimeters high and reaches 1 meter wide.
Purple Cordyline
The major interest of this very graphic plant is its purple evergreen foliage with slow development.
The flower is white and makes its appearance from June to September (on adult subjects!)
It likes a sunny exposure but sheltered from cold winds. It is a plant of soft climate which supports the frost until -5° C.
It can be planted alone, in a bed or in a pot on a terrace. It can reach 2 meters high.
If you like exotic trees
If you are looking for escape, you can choose :
The palm tree
It is a tree that requires little maintenance and whose root system is compact.
Since it does not develop branches in all directions, you can define with precision the shade it will provide. You can place it so that its crown of leaves does not shade your water or tanning area.
It is ideal for a location near the pool.
The Trachycarpus fortunei or Chinese palm is the most appropriate palm for our climate. It resists temperatures up to – 18 ° C.
The Washingtonia filifera palm or the Phoenix canariensis … decorates your pool area, but the temperature should not fall below -7 ° C.
Bamboo
It requires little maintenance and is resistant to cold.
It offers a wide variety of sizes (from 50 centimeters to several meters high) and different foliage.
You can put bamboo or papyrus:
In stoneware pots
In the ground. Be careful, however, because these plants grow quickly and invade neighboring plants. To limit the proliferation of bamboo, you can install anti-rhizome barriers.
If you want to surround your pool with scents
Lavender
Lavandula angustifolia is pruned in the shape of balls.
Its silver-gray, evergreen foliage highlights the bed.
Its flowers fill the nostrils with the scent of lavender from June to August.
Here again, a plant that loves the sun!
Its height does not exceed 80 centimeters
The Indian jasmine
It is a climbing plant, ideal for trellising an arbour or a trellis.
It likes sunny exposures.
This variety of jasmine has an evergreen foliage (this is not the case of all jasmines!)
Its white flowers spread a sweet scent from June to September.
It can grow to over 5 meters tall if planted in the ground, but keeps a small size if it is in a pot.
If you want to bring color around your pond
Polygala myrtifolia
It is a very decorative shrub with fast growth.
It likes sunny exposures and its blooming begins in April and ends in the first days of October.
It likes mild climates, supports the wind and the frost until -7° C.
It can be planted alone in a bed, in a hedge, as a windbreak but it can also be grown in pots.
It has a maximum height of 1 to 2 meters.
The Pink Laurel
It is a shrub with elongated evergreen leaves of matte green color.
The flowers can be single, double or triple and the color can be white, pale pink or fuchsia.
It is rather used to make hedges, windbreaks. In a tub, it decorates your terrace. Very nice effect as a backdrop behind deckchairs.
It fears the wind and temperatures close to 0° C.
It can reach a height between 1 and 3 meters.
Cape Plumbago
It is a semi-evergreen shrub with green leaves.
Its flowering is blue/purple and starts in May and ends in October.
It supports the wind but fears the negative temperatures, at -5° C it dies.
You can make a culture in pot or in window box in the cold regions.
It can be installed in Mediterranean type beds because it likes the sun.
It measures between 1 and 2 meters and can be piled up by fixing it to the support (pergola, arbour, barrier…)