Which tool is suitable for my garden?
Every garden has its own lawn mower. Apart from personal preferences, which device is the right one depends on factors such as the size and condition of the lawn. In addition to the classics with petrol or mains-powered electric drive, there are battery-powered mowers, the classic reel mower or the popular robotic mowers.
If you make the wrong decision, you could be annoyed because the lawn mower is not powerful enough, battery capacities are not sufficient for the entire green area or the neighbours are annoyed because of the high noise level.
facts about your garden
Before thinking about the advantages and disadvantages of lawn mowers, you should answer the following questions: How large and developed is my lawn? Is it hilly or flat, winding, interspersed with beds and trees? Do my neighbours live very close to my garden? How often should the lawn be mown?
lawn mower for small lawns
If you have a very small lawn and would like to work completely emission-free, a cylinder mower is the right choice. Here you have to use your own muscle power to mow without noise, without exhaust fumes and maintenance-free.
For mowing somewhat larger areas of up to 450 square metres, cordless and electric mowers are a very good choice. They mow quietly, without exhaust fumes and perform well in small and winding gardens. This is especially useful if there are flower beds, fruit trees or a pond in the garden.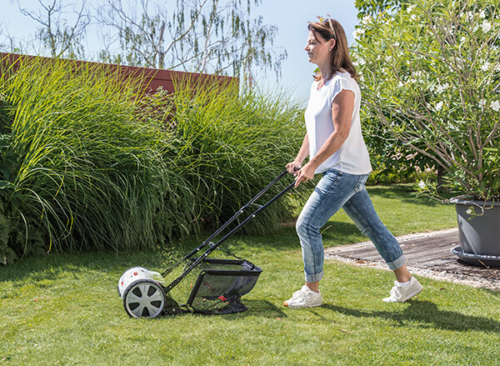 Another advantage of electric and battery-powered mowers is that they require little maintenance. Regular cleaning of the devices from mowing residues and coarse dirt is usually sufficient. In terms of sustainable neighbourhood care, electronic lawn mowers also score points, because loud lawn mowing is avoided with these devices. This argument is particularly important for working people who can only get to work in the early morning or late evening hours. However, you can also fall back on a convenient alternative:
Mowing robots. These little helpers do their rounds all by themselves according to a fixed schedule up to seven days a week and make the lawn visibly more beautiful, while you can sit back and relax and watch.Many manufacturers now offer battery families. This allows several devices such as lawn mowers, hedge trimmers or snow blowers to be operated with one and the same battery. The AL-KO 18V Bosch Home & Garden Compatible System offers the possibility to become more flexible with the brands: all devices of the manufacturers that work with this battery system are compatible with the batteries and chargers.
lawn mower for medium-sized areas
Owners of a green area of about 900 square metres or more are well advised to buy a petrol mower. Thanks to their fuel tank, these devices usually have a longer range than electricity-dependent lawn mowers. This means that petrol mowers guarantee consistent performance over a longer period of time. In general, they have more powerful engines, which makes mowing easier, especially in tall, dense grass. To save muscle power and time, opt for mowers with additional equipment such as XXL light-weight wheels with ball bearings or their own wheel drive. If you still don't want to mow yourself, you can also use robotic mowers. Among these, there are now devices that effortlessly mow large lawns of up to 1000 square metres.By the way: If you have a large garden and want a perfectly mown lawn, but shy away from tedious lawn mowing, lawn tractors are the perfect helpers. Large areas from approx. 1,200 square metres can be mown quickly and effortlessly.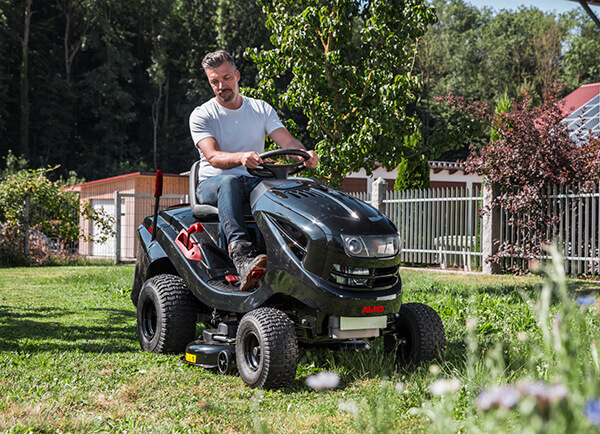 I have 30 years of experience and i started this website to see if i could try and share my knowledge to help you.
With a degree a Horticulture BSc (Hons)
I have worked as a horticulture specialist lead gardener, garden landscaper,  and of course i am a hobby gardener at home in my own garden.
Please if you have any questions leave them on the article and i will get back to you personally.