Last updated on October 23rd, 2023 at 08:54 pm
Presentation of the campanula
The genus Campanula includes nearly 250 species, mainly perennials (more rarely biennials or annuals) from the temperate zones of the Northern Hemisphere. In France, two wild bellflowers are often included in our country bouquets: bellflower glomerata, a perennial with blue-purple flowers grouped in bunches that bloom in early summer, and bellflower raiponce, a biennial whose lilac bells grow to 80 cm!
Campanulas offer a great diversity as much by their ornamental aspect (stature, foliage, flowering) as by their cultivation conditions (exposure, soil, maintenance, multiplication). The common characteristic remains the shape of the star-shaped, bell-shaped or tubular flowers, declining the whole range of blues (mauve, purple…), but also exploring the palette of pinks and whites. By mixing varieties, it is possible to have bellflowers in bloom from the end of winter until autumn. The rusticity is generally good and the growth fast.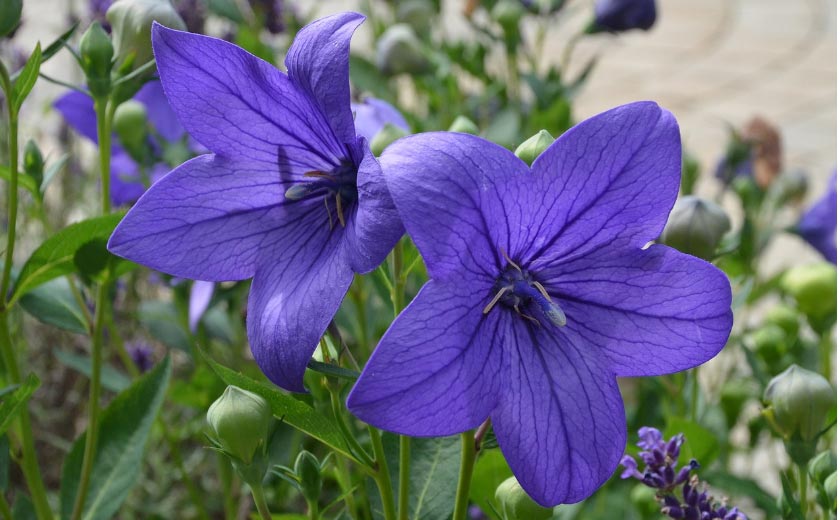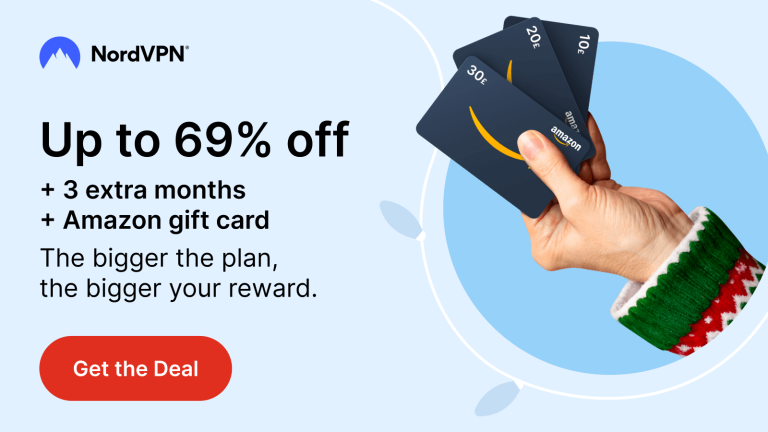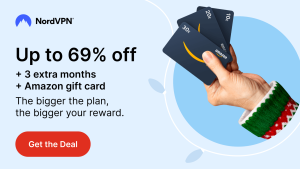 Small bellflowers, like the wall bellflower, offer a beautiful ground cover effect ideal in rock gardens, on slopes, low walls, at the edge of the ornamental garden or vegetable garden. At ease in the ground or in pots, they have their place in window boxes, troughs and hanging baskets. Accompany them with helianthemums, creeping rosemary, small sedums, thyme, violas, dwarf conifers and ground cover roses.
Medium and tall bellflowers are a must in perennial beds or mixed with shrub roses or bushes. Some of them, such as 'Carillon' bellflowers, are excellent bouquet flowers to grow in rows in the garden. In spring, combine them with alchemilla, large delphiniums, perennial geraniums, leucanthemums, valerian and astrances. For the summer, combine them with grasses, penstemons, phlox paniculata, sage and verbena.
Campanula Varieties

Hybridization work and the introduction of varieties from Asia have given a renewed interest to the Campanula genus, which offers sure-fire values that have been popular for decades, horticultural improvements that are ideal for the pot and rarities that are prized by collectors.
Campanula 'Carillon' (Campanula medium)

This biennial plant has an erect port of 60 to 80 cm in height for 30 cm of spread.
Qualities and uses: the bellflower offers very large single or double flowers with the varied colors (blue, purple, pink, white) of May to July. Easy sowing (reseeds spontaneously). You can plant them in a bed, vegetable garden or incorporate them in a bouquet.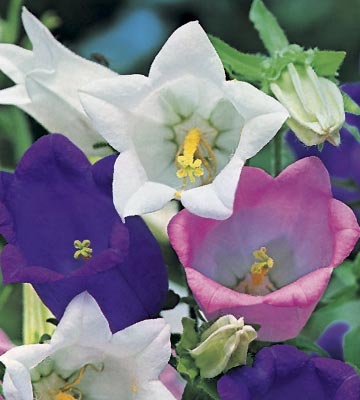 Pyramidal bellflower (Campanula pyramidalis)

Vegetation, height and port: perennial to biennial (according to the drainage of the ground). Its port is erect of 150 cm in height for 50 to 60 cm of spread.
Qualities and uses: brilliant green foliage deciduous or semi-perennial laid out in rosette, blue starry flowers sky of the end of spring until August. Supports the drought, the limestone, the sprays. Good rusticity. To be used in the bottom of a bed or in a gravel garden.
Carpathian bellflower (Campanula carpatica)

Vegetation, height and port: perennial bellflower. Tapering port of 20 to 25 cm in height for 40 cm of spreading.
Qualities and uses: very dense ground cover. Very floriferous. Broad flowers in cups blue mauve or white of June to September. To place along a low wall, border, trough, container.
Campanula Get Mee

Vegetation, height and port: perennial with a spread out and compact port of 30 cm in any direction.
Qualities and uses: very flowering of May to October. Flowers in bells blue mauve or pure white. Vigorous. Rustic. Extra in pot, rockery, border.
Dwarf Campanula of rock garden (Campanula poscharskyana)

Vegetation, height and port: It is about a perennial plant with the spread out and tracing port from 15 to 20 cm in height for 40 to 50 cm of spreading.
Qualities and uses: vigorous and rustic ground cover. Flowers starred blue mauve, mauve pink of May to July then gone up in September. ideal in slope, low wall, border, suspension.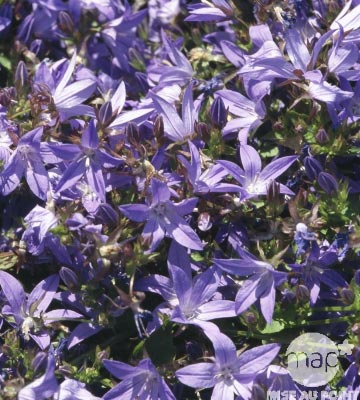 Wall bellflower (Campanula muralis or portenschlagiana)

Vegetation, height and port: tapering perennial little tracing. 10 cm of height for 40 cm of spread.
Qualities and uses: elegant cordiform foliage sometimes gilded in 'Dickson' Gold'. Very floriferous, it offers bright blue flowers from April to June then gone up in September. Robust. Withstands drought and limestone. This wall bellflower is ideal for a low wall or paving. Can also be used in rock gardens, troughs or containers.
Peach-leaved bellflower (Campanula persicifolia)

Vegetation, height and port: perennial with the erect port of 60 to 80 cm in height for 50 cm of spread.
Qualities and uses: persistent dense tuft. Elegant stems. Very flowering of June to September. Flowers in broad blue bells, white, simple semi-double or double according to the variety. To place in border or in bed.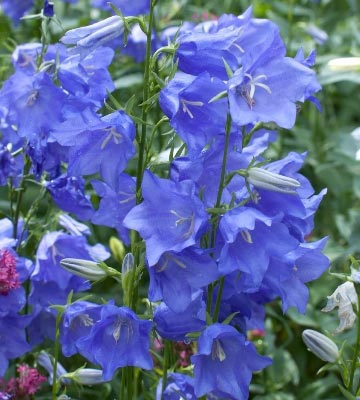 Planting the bellflower

Where to plant the bellflower ?
Exposure
Bellflowers bloom best in the sun, but they can be satisfied with light half-shade, especially in the South.
Soil
The low varieties appreciate a fresh, well-drained, even stony soil. The taller ones like a rather fertile ordinary soil.

When to plant the bellflower ?

Plant bellflowers in spring and early fall. Planting is possible all summer long as long as watering is followed.
How to plant the bellflower in the ground?

Loosen the soil and amend it with organic fertilizer (mature compost) as well as coarse sand to improve drainage if it is compact in nature and gets wet in winter, especially for dwarf bellflowers that like rock gardens.
Moisten the root ball for a few minutes by dipping it in a bucket of water. Place it in the ground, making sure that the root ball does not exceed the soil level. Plant in groups of at least 5 cups for low varieties and 3 for high varieties for a quick visual effect. Mulch to keep the soil fresh and limit watering during the recovery period.
How to plant the bellflower in a pot?

Small bellflowers do not require a large container, as their roots need little soil to thrive. The medium and tall ones, which need a fresher substrate, will do well in a pot with a diameter of at least 20 cm and as much depth per plant. The pot must be pierced with drainage holes. Reinforce this with a layer of clay balls at least ¼ of the height of the pot.
Use a draining potting soil of the Mediterranean type for small plants, or a light planting soil with perlite or gravel. Larger ones will do well in a geranium-type potting soil.
Maintenance of the bellflower

The campanula in the ground is maintenance-free. In a pot, watering it from time to time is enough!
Watering the bellflower
In the ground
Keep the soil fresh with regular watering during the first summer. Thereafter, no need to water unless the summer is hot.
In pots
The substratum must remain cool all summer long, even if some bellflowers (especially dwarf ones) can withstand drought well. Campanulas bloom best when there are no dry spells.
Fertilization

In the ground
A contribution of mature compost in autumn is enough for the greediness of the largest. There is no need to feed small bellflowers.
In a pot
Re-pot every year or two depending on the expansion in early spring. Apply fertilizer monthly for the lower ones and every 15 days for the others from May to August to encourage flowering.

Winter protection for bluebells

In the ground
Not necessary for most species.
In pots
Small bellflowers for rock gardens as well as large bellflowers do not need any protection in winter. Campanulas sold in small pots with lots of flowers at the end of winter are sometimes sensitive to frost. Cover them with a winter veil and protect them from draughts so that a late frost does not harm the flower buds.
Pruning the bellflower
Shave off the spent flowers of dwarf bellflowers after the first bloom to encourage a good late summer comeback.
Remove large, faded flowers from taller bellflowers by cutting off the flowers one by one without touching the stem, with new flowers developing in the axils of the old flowers. Clean up clumps in the fall by shaving the stems to the base of the rosettes.
Multiplying the bellflower

Division
Divide the clumps in early spring or late summer. Replant them immediately in a well loosened soil. Water regularly until the plant starts to grow again.
Sowing
Sow in the open ground or in a nursery in early spring (March-April) for perennial and annual bellflowers. Transplant the latter two months later in a permanent location. Biennial bellflowers are sown in late spring until early summer. The plants will be transplanted into their final position in late summer.
Attacks and diseases of the bellflower

The worst enemies of the bellflower are slugs and snails that are fond of young spring shoots. Keep an eye on your newly established plants, especially if the weather is wet and cool.
The foliage of the tallest plants can sometimes show rusty or brown spots, a sign of cryptogamic disease, but this is generally not serious. No need to act.