Although our hedge plants offer is quite large, it may still be that the number of suitable hedge plants is rather limited if you live in the vicinity of a city. This is because the conditions of a large city are not at all ideal for some hedge plants. The air, of course, is often much more polluted than in rural areas due to traffic fumes and surrounding factories. In addition, a city garden is on average smaller than a garden located in sparsely populated areas. But that doesn't mean there aren't hedge plants for a garden in the big city. Better yet, some of these popular hedge plants do well in the city.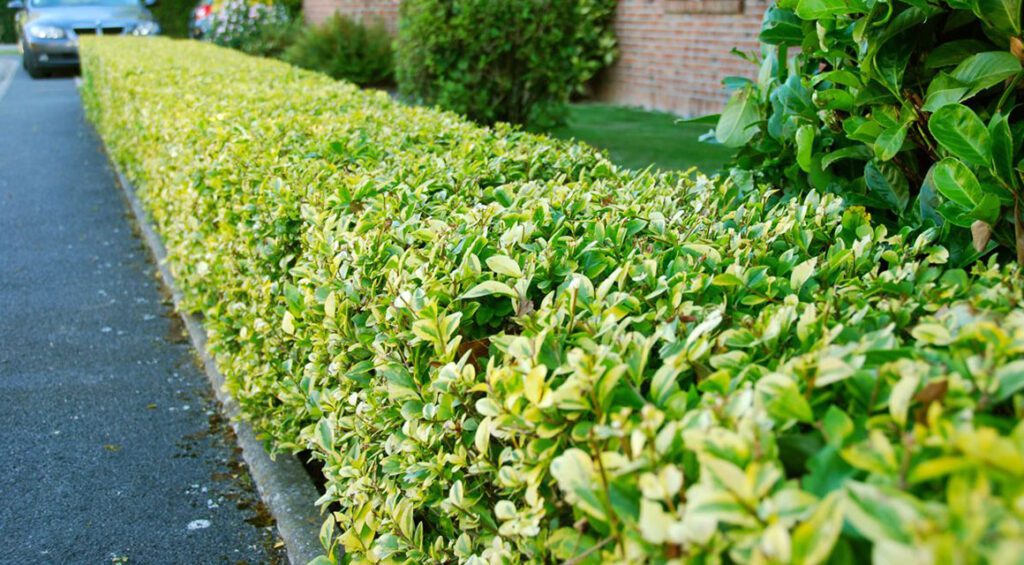 Lots of privacy in the city at all times

Privacy can be important if you live in a big city, because the houses and gardens are often smaller and lined up against each other. A fence is then usually the only option. But that's a shame when you do consider that there are plenty of plants that can tolerate air pollution well, such as privet. Besides, it has a rather fast growth and it will keep its green leaves in winter. So it is not surprising that privet hedges are often found in gardens of new housing developments. A privet hedge can be cut well into tight shapes. This then fits well with the modern character of a city.
But ivy is also resistant when it comes to pollution. Moreover, it can be planted on almost any garden soil. However, you should give this climbing artist a framework of wood or metal to climb up. If you take this into account, you will quickly have a tall, narrow garden hedge. So, an ivy hedge can be used efficiently in the garden. By the way, the oil willow can also be planted in an air-polluted garden. However, make sure that the oil willow can not tolerate frost. By the way, if you live on the coast, then it is advantageous that an oil willow can cope well with the salty sea air.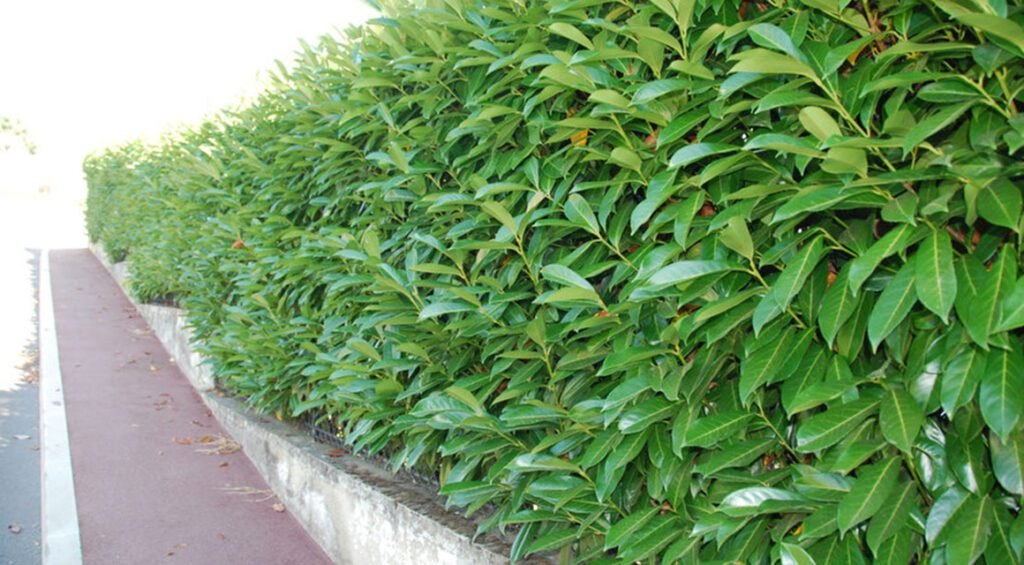 A refreshing hedge near the city

Some garden owners think that they should make their garden more cheerful with a hedge that has a refreshing, playful look. That's why cherry laurel hedges are so popular, by the way. But not every variety of cherry laurel can cope well with air pollution in a city. Still, there are cultivars that can give a city garden a more cheerful look. For example, the cherry laurel 'Zabeliana' does well, although it has a fairly wide growth habit if not pruned regularly. The cherry laurel 'Etna' then already remains a bit more compact and it can tolerate air pollution better than the smaller cherry laurel 'Zabeliana'.
The Japanese aukube is also often used as an alternative when cherry laurel hedges are rather not used. This is not surprising, because the shape and the very special shine of the leathery leaves make it look quite similar to the cherry laurel. Japanese aukubes then also immediately have a much more cheerful appearance due to their wonderfully spotted leaves. It is also good to know that Japanese aukubes can also cope well with air pollution in a city. So if you should live in the city, Japanese aukube will give your garden a fresh look at any time, because aukube leaves are evergreen.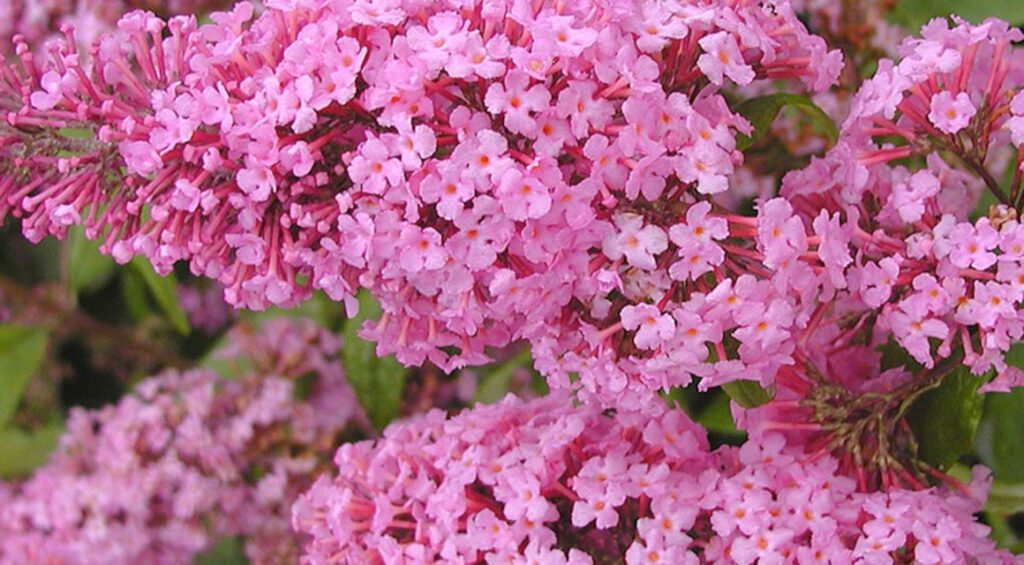 Floral splendor in a city garden

Until now, we have talked mostly about evergreen hedge plants. With one exception, because privet is officially an almost evergreen hedge plant. However, if you prefer a hedge with colorful flowers, the choice for an urban garden is still wide. Plant a butterfly bush in the garden and the insects in your yard will rejoice. The nectar from the butterfly bush flowers, which is actually present throughout the summer, will then attract many bees and of course butterflies to your garden. The common lilac has a shorter flowering period, but it also copes well with air pollution.
There are even evergreen hedge plants that do well in an urban garden. Burkwoods fragrant flower, for example, will be particularly noticeable in April and May for the profuse number of its funnel-shaped white flowers. The flowers have a pleasant fragrance, and the low-growing scented flowers can do well in a smaller garden. Holly is not known for getting wonderful blooms, as holly flowers tend to be rather inconspicuous. After the flowers, however, red berries develop, which then provide extra color in the garden during the winter. But these berries are formed only if you plant male and female varieties in the garden in a jumble.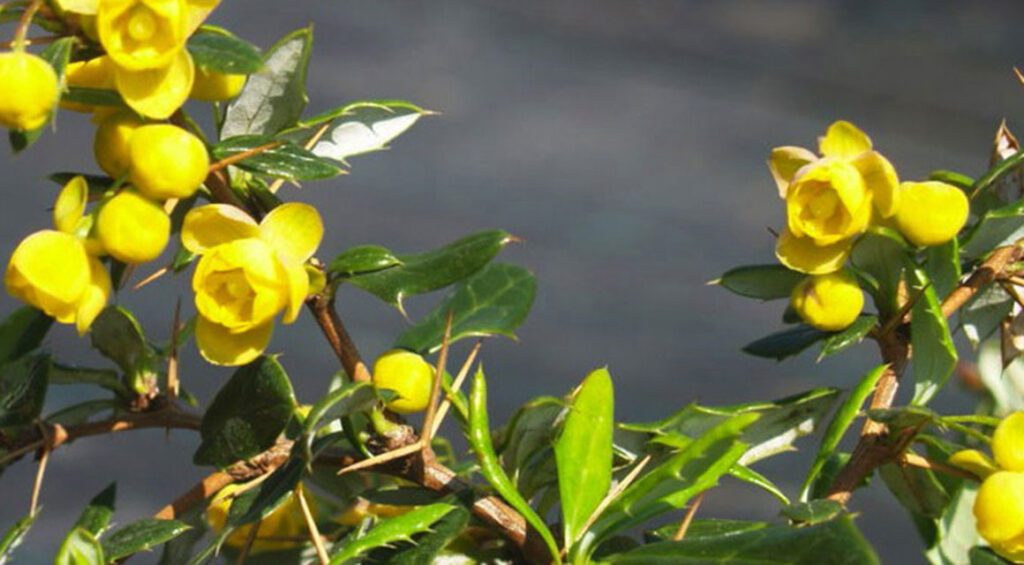 Intrusion resistant hedges in a city garden

What hedges actually have thorns? The prickly holly leaves also quickly turn a holly hedge into a burglar-resistant hedge. After all, these are not particularly pleasant leaves to crawl through. This is especially difficult when a holly hedge is well compact after a few years. Do you want to increase the burglar-resistant effect with sharp thorns? Then barberry is also ideal for the city. The evergreen barberry and the deciduous variety will then make it difficult for uninvited guests to enter your garden. Some evergreen varieties even get elegant yellow flowers. In addition, barberry leaves have a distinctly decorative fall color in the fall. And if you should have any questions, you can always reach our customer service via contact.
I have 30 years of experience and i started this website to see if i could try and share my knowledge to help you.
With a degree a Horticulture BSc (Hons)
I have worked as a horticulture specialist lead gardener, garden landscaper,  and of course i am a hobby gardener at home in my own garden.
Please if you have any questions leave them on the article and i will get back to you personally.