Last updated on October 23rd, 2023 at 08:56 pm
A paved garden path is almost indispensable in the front garden, and in the garden behind the house at least extremely useful – because who likes to carry mud into the house after heavy rains. Gardening can also be made easier if you don't always have to trudge through the earth. So homeowners can plan and create garden paths.
With a garden path, proud gardeners can guide visitors along their personal garden highlights at will. However, anyone who wants to create a garden path needs not only enough strength to haul stones, but also the right materials – and a good plan.
Planning the garden path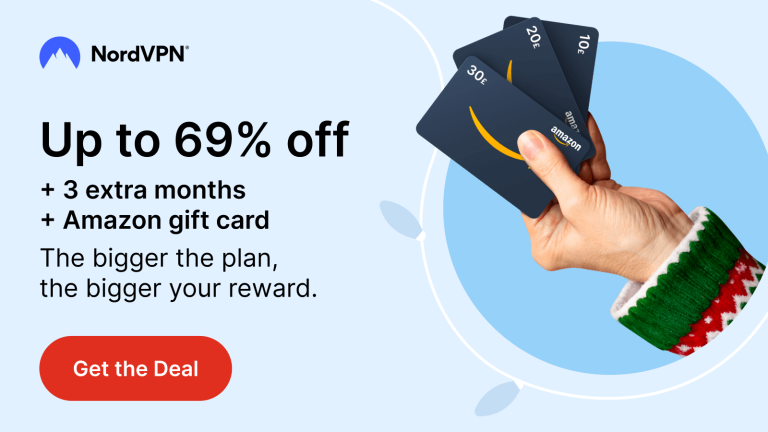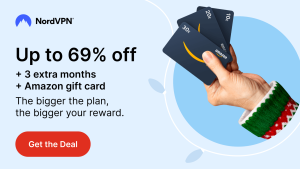 Anyone who wants to create a garden path is faced with two questions:
What is it needed for?

How durable should it be?

At first, it sounds like a truism that paths serve primarily practical purposes. You want to be able to cross your garden with clean shoes, handle a wheelbarrow, shovel snow to some extent when needed, and not wade in mud when it rains. In addition, there are corners that you have to go to again and again, be it the compost, the rain barrel, the tool shed, the terrace or any other favorite spot. Without a garden path, you'd end up with a trail that's neither practical nor pretty.
So a path is needed – and of course it should also look nice. Those who build from scratch have an advantage: they can start from scratch and divide the garden according to their needs. The paths then represent the division axes and connect, for example, beds, sitting area, pool, arbor, terrace, carport, playground and lawn.
Rules of thumb for garden planning
For a simple garden path, a width of about 60 cm is sufficient.
On the other hand, if the path leads from the entrance to the property to the front door, it should be at least 1.20 m wide, so that two people can use it side by side.
Since any kind of path divides a garden, a slightly curved routing is preferable to the dead straight line. Otherwise, the entire garden should be strictly geometric layout.
Those who have an eye-catcher in the garden, for example, a small pond, should at least create a visual axis. A path can fulfill this function.
Those who want to create a horticultural highlight are well advised to use a roundel. In its center, for example, a round bed could be laid out or a pavilion could stand. Paths can end or cross here.
Those who have completed their garden planning can create permanent paths. For them, sturdy and also expensive materials are used that will last for decades. On the other hand, for those who like to add variety to the garden, loose materials that are easy to remove are recommended.

Building materials for garden paths

Pavers, stepping stones or loose materials? There are many ways to design the garden path. Decisive factors are visual preferences and the function that the path should fulfill.

Grit:
It consists of coarsely crushed rock in grain sizes of a few millimeters. Most common are dolomite, quartz, marble, granite and basalt. DIY stores stock it either in bulk, in large bags (so-called big bags) or in small packages.
Advantages: very color-fast, weather-resistant, rot-proof, easy to work with.
Disadvantages: heavy, susceptible to contamination.
Gravel:
It basically consists of sieved sand. Its grain sizes vary greatly. Fine gravel consists of pebbles of one to four millimeters; coarse Rhine gravel is composed of pebbles between 20 and 40 millimeters. Even larger stones are not suitable for sidewalks.
Advantages: a variety of colors, very high durability, easy processing.
Disadvantages: tend to track, shift when walked on over time.
Wood chips,
wood shavings: DIY and garden centers usually stock them packaged in paper bags that hold 40 to 50 liters. Recycling companies also offer them loose for self-collection. In addition to natural colors, there are dyed wood chips.
Advantages: natural look, easy to transport and process,
Disadvantages: rot after a few years, sometimes fade, easily washed away during heavy rains or flooding.
Bark mulch:
It should smell pleasantly of essential oils when purchased, not moldy, and not have branches or chopped pieces added. Otherwise resembles wood chips.
Cinder track and Saxon path cover: What was often found on sports fields in the past can also be used in the garden. The backfilled path consists of frost-resistant crushed stone, lavalite and rock flour. The layers are each rolled or tamped firmly.
Advantages: the paths are easy and inexpensive to make; they last for years.
Disadvantages: they sometimes need to be repaired on the surface; the Saxon product is durable, but not entirely cheap.
Rocks

Natural stone pavers: The cube-shaped stones are usually made of granite or basalt. Basically, three sizes and thus edge lengths are distinguished: mosaic pavers, where the stones are 50 to 60 millimeters in size, small pavers between 70 and 100 millimeters and large pavers, where the stones have an edge length of 100 to about 300 millimeters.
Advantages: very stable and durable
Disadvantages: high price, mossy stones quite slippery.
Concrete paving:
DIY stores offer an almost unmanageable variety of shapes and colors, so this material can meet almost any design desire.
Advantages: a variety of laying patterns is possible, the paths are very durable, comparatively easy to lay.
Disadvantages: the surfaces of concrete pavers can fade; after several years, cleaning by pressure water jet is recommended.
Sidewalk slabs / patio slabs:
Several materials can be used for flagstone walkways: plain concrete flagstones, colored flagstones, flagstones bearing a decorative top layer, or exposed aggregate concrete flagstones studded with pebbles. Edge lengths are 30, 40 or 50 centimeters for square slabs.
Advantages: stable, easy to lay
Disadvantages: only conditionally suitable as a garden path, sloping paths can not be laid very well.
Pavers:
they are basically hard-fired clay tiles. The trade offers a lot of formats and colors. They range from delicate pastel shades to very dark shades.
Advantage: a variety of laying patterns and colors are possible, the clinkers are very hard and therefore resilient and weather resistant.
Disadvantages: The bricks must be laid precisely, the amount of work is high.
Stepping stones:
they are simply laid on the bare ground. Before that, you just need to remove some topsoil and level the ground. The trade usually offers round, rough-hewn granite slabs.
Advantage: fast, uncomplicated laying.
Disadvantage: the position must be corrected at greater intervals, usually only suitable for paths in flower beds.
Quarry stone slabs:
Flat fragments of natural stone, so-called polygonal slabs, present a completely different picture. Here, hardly any piece resembles the other, which results in a very lively laying pattern. The most common types of stone are slate, porphyry, basalt, gneiss, granite, travertine, sandstone and quartzite.
Advantages: natural effect, variety of colors.
Disadvantages: for heavily used areas, attention should be paid to the hardness of the stone, laying is laborious and takes a lot of time.
Grass pavers:
The heavy concrete blocks are offered in the dimensions 40 by 60 centimeters and have a height of about eight centimeters. Their square recesses can be filled with soil to sow grass there. Thus, you get a combination of grass and concrete path, which is very resilient.
Advantage: quick laying, inexpensive, durable. The recesses can be planted with greenery or colored concrete cubes.
Disadvantage: high transport weight, long-term colonization with algae and lichens possible.
Wooden paths

Wooden paving: Either cuboids or uniformly long pieces of logs of different thickness can be used for this purpose. Different sized logs result in a very lively laying pattern and the wood grain provides additional color play.
Advantages: Do-it-yourselfers can cut the pavement to size themselves, it is ideal for natural gardens and forms varied patterns.
Disadvantages: a water-draining substructure is essential, only comparatively expensive hardwoods last long, with all others the effort is hardly worth it.
Rollways / billet dam:
Two designs are commonly used: short planks, usually connected with plastic straps, and logs, which are tied tightly together with wire. The boards are usually 30 to 40 centimeters wide, while the billets can be up to one meter long.
Advantage: the rolling paths can be bought ready-made or make your own from decking boards, and for quick laying only a leveled earth is required.
Disadvantage: Softwood should be impregnated without pollutants so that it does not rot too quickly, hardwood is also not up to the earth contact in the long term.
Planks / floorboards:
Whereas roll-ons lie directly on the ground, planks are given a substructure of load-bearing battens. These in turn rest on concrete slabs or a bed of chippings. The overall structure is similar to that of a wooden deck. The most common materials are Douglas fir, Siberian larch, WPC planks or bamboo.
Advantages: uniform appearance, wide range of planks and accessories, easy to install, durability with high-quality materials.
Disadvantages: comparatively expensive, additional effort for curved paths.
Other materials

Bedding slabs:
they are usually made of weather-resistant plastic or recycled material and are available ready to lay. The dimensions are as varied as the offerings. While they are designed primarily for flower beds, they can easily be used to create short paths.
Advantages: inexpensive, quick and easy to install.
Disadvantages: not necessarily suitable as permanent paths
Plastic grids:
their large gaps can be filled with soil, as in the case of grass pavers, on which grass is sown. The grids are quite resilient and can also be used to pave paths. Once the grass has grown, you can hardly see them. The grids prevent the grass path from compacting over time.
Pros: Such paths look attractive when they wind through garden as a green, living ribbon.
Disadvantages: But grass needs constant watering, fertilizing and cutting.
quarry stones:
With these materials, the ceiling of the path is composed mosaic. The trick is to skillfully arrange suitable stones of all kinds, for example, bricks, clinker, cobbles, broken slabs, coarse pebbles. They can be glued to a concrete strip or vibrated into a bed of chippings.
Advantages: creative, eye-catching paths possible.
Disadvantages: In both cases, patience and creative will are required.
Laying a garden path

If you want to create a solid garden promenade from sophisticated materials, you can't avoid proven work steps. They are similar, regardless of whether natural stones, clinker bricks, pavers or patio slabs are to be laid.
Determine the final location of the path, mark the course with sticks or cords.
Grass sod or topsoil is removed; the total depth of excavation is about 35 to 40 centimeters. Those who cannot use the excavated material must (have) it hauled away. The bottom is then leveled to create a uniformly deep trench. In doing so, one orients oneself to the upper edge of the terrain, thus following slight differences in height. Alternatively, you can use a spirit level. The bottom is leveled and tamped.

After this preliminary work, the bottom layer can be placed. It is used for drainage and consists of coarse bulk material, for example, large-grained gravel, crushed stone or procter. Since the material is inexpensive, you should not skimp on the thickness of the layer and allow about 20 centimeters for it. This layer is also smoothed, but so that there is a slope of about two to three centimeters per meter to the side. Finally, compress the layer with a tamper or motor vibrator.
Now it's the turn of the edging. Its purpose is to keep grass and plantings at a distance. It also gives the path an attractive frame and facilitates laying, because the top layer can be aligned with it. For the edge are suitable lawn edging stones, but also round or square palisades and metal strips are possible. Edges of stone and concrete is best placed on a strip of cement mortar, which is slightly raised on the right and left to fix the stones.
If you do not want to wait until the mortar has set, you must ensure that the curbs can not move.

The best choice for the middle layer is chippings, which are cheapest to buy in big bags. However, medium gravel can also be used. The bed of chippings or gravel is piled up at least three to five centimeters and smoothed out evenly with a scraping gauge or a straight board. The height of the middle layer should be meticulously calculated and maintained – thinking from the future top edge. The more accurately it is aligned, the more accurately will lie paving stones or path slabs. Because the paving will be vibrated later, you need to plan the middle layer so that the stones protrude about one centimeter above the edge border.
Now the slabs or paving stones are laid on the middle layer in the planned pattern. When laying them, you need to be careful and in any case should not walk on the bedding. The stones must not butt against each other, but must be placed at a distance of three to five millimeters.

Finally, the joints are filled. Special joint sands are available for this purpose, which are spread dry on the paving and swept in with a broom. Only then is it vibrated. For longer paths, it is worthwhile to rent a motorized vibrator. For short, narrow paths, you may be able to do it by hand, using a tamper or a heavy hammer with a rubber guard. After the stones have been tamped down, joint sand usually needs to be added. It is through this and the vibrating that the top layer gets its strength.

Special situations in the garden

Areas with slopes or many irregularities need not be a nuisance if you make a virtue out of necessity. This means, for example, terracing a garden. Admittedly, it is time-consuming to build walls and stairs in the paths. But the terrace sections are then each horizontal, which makes watering and gardening much easier.
The alternative concept is that the paths cross the terrain serpentine. In this way, only slight slopes are reached, there are no steps, and it is easy to handle a wheelbarrow. Such ascents and descents in the garden area are always a design challenge. The effort for planning and construction is significantly higher. But a successful result makes every gardener's heart beat faster.