The trend of global warming is clear: increasingly hot summers with several days above 35°C increase the need for sun protection in the garden even in the originally temperate European heartland. Relaxing outdoors in the sun is only possible up to a certain point. At some point, the pain threshold is reached and one feels much more comfortable in the shade. But fortunately there are ways to create shady spots in the garden and on the terrace. We present the most attractive ideas for this:
Parasol, traffic light umbrella, beach chair.

Parasols are, first of all, a simple and practical option, reminiscent of summer, beach and sea. Traffic light umbrellas, such as those offered by the Swiss parasol manufacturer Glatz, are becoming increasingly popular. The lateral stand allows a space-saving installation and traffic light umbrellas are an optical eye-catcher. The generic term of these special parasols already refers to the corresponding signal effect. Due to the ideal use of space, sunshades are also an excellent match for the terrace. Beach chairs for the garden are also in vogue and convey maritime flair in addition to shade.
Awnings for garden parties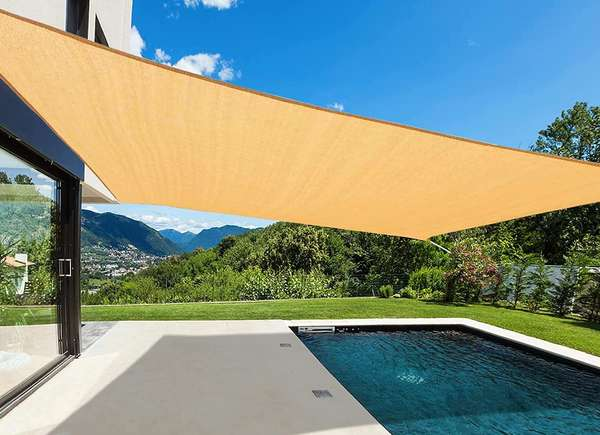 Larger areas than with a beach chair or parasol can be shaded with a sun sail, as one was able to provide shade for around 80,000 people in the Colosseum in Rome in ancient times. A sun sail is suitable for larger groups and would therefore be an investment for a summer party in your own garden. It can be stretched over trees, house walls and poles. There is also flexibility in that it can be set up at an angle, horizontally or vertically as needed. A billowing canopy and a tent roof function in a similar way. Both variants also have their lovers.
Southern flair with a pergola

A pergola, which also serves its shady purpose, also leaves a pretty impression. As an extension or porch, it allows sunlight to enter from the side, so that despite the shade, you do not have to do without sufficient sunlight. With the right material and the right look, a pergola can give the garden a southern flair. For this purpose, canopies with reed matting or tent roofs are particularly suitable. An intelligent solution for pergolas is a slatted roof, where the slats adjust to the sun's rays.
Plants provide shade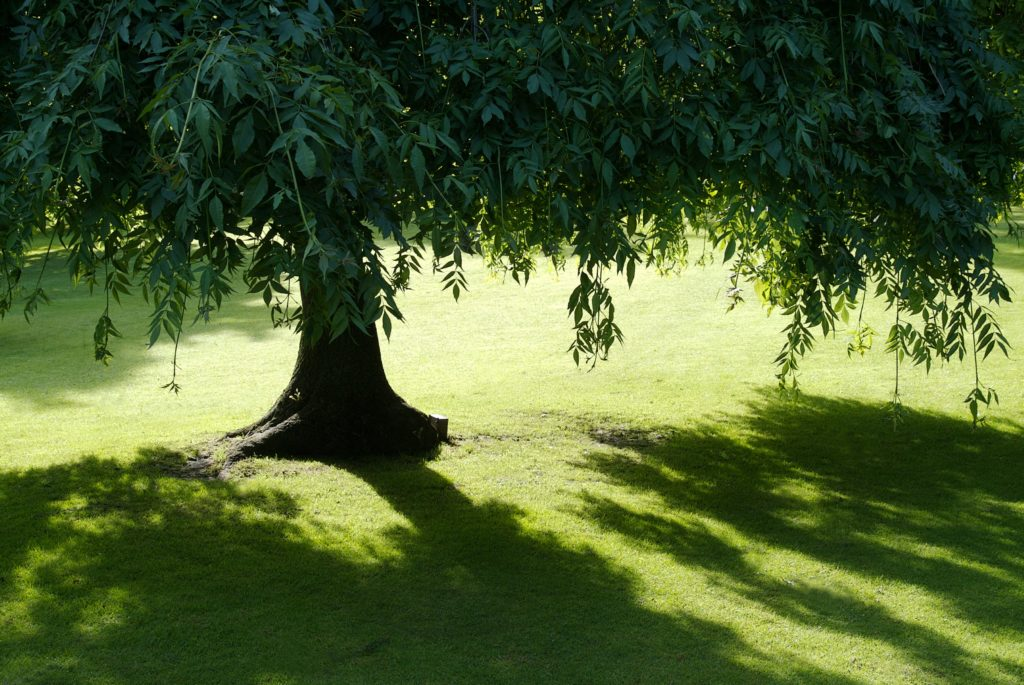 A garden is a natural space and should be so in its basic idea. That's why it's a good idea to rely on the power of plants, which kills two birds with one stone. Natural shade providers visually enhance the garden, provide better air and are habitats for wildlife. In addition to trees, ideal natural shade providers include dense shrubbery, lush moss walls, and seating areas with wisteria, vines, and ivy.
Wide choice of awnings

Simple and practical is an awning that can be operated by crank or at the touch of a button. However, it requires a fixed installation, which makes it less flexible compared to an awning. The awning can be set up on a house wall or facade. Alternatively, it is clamped between the floor and ceiling as a clamp awning. Awnings come in all kinds of materials and some awnings come with UV protection as an extra. Popular for the garden are pergola awnings on wood, on which climbing plants entwine.
The gazebo as an oasis of well-being

Most garden owners already have a garden shed. But garden houses can be wonderfully complemented by even airier solutions in the form of gazebos. Garden arbors are ideal retreats for in-between times, which, compared to the garden house, allow more direct contact with the sun without having to do without shade. Since gazebos are comparatively easy to make, many DIYers resort to self-help here and build themselves a beautiful wooden gazebo.