Last updated on October 23rd, 2023 at 08:27 pm
In our temperate latitudes, the weather is often changeable. Even in the summer there is often enough cloudy sky. In addition, not everyone has a garden facing south. Sometimes there is already one or more trees in the garden, shading it. Therefore, it is often not easy to always find a sunny location for a hedge. We can't change the weather or the location of your garden, but we can tell you which hedge plants grow well in the shade. Beautify your garden, even if it is shaded!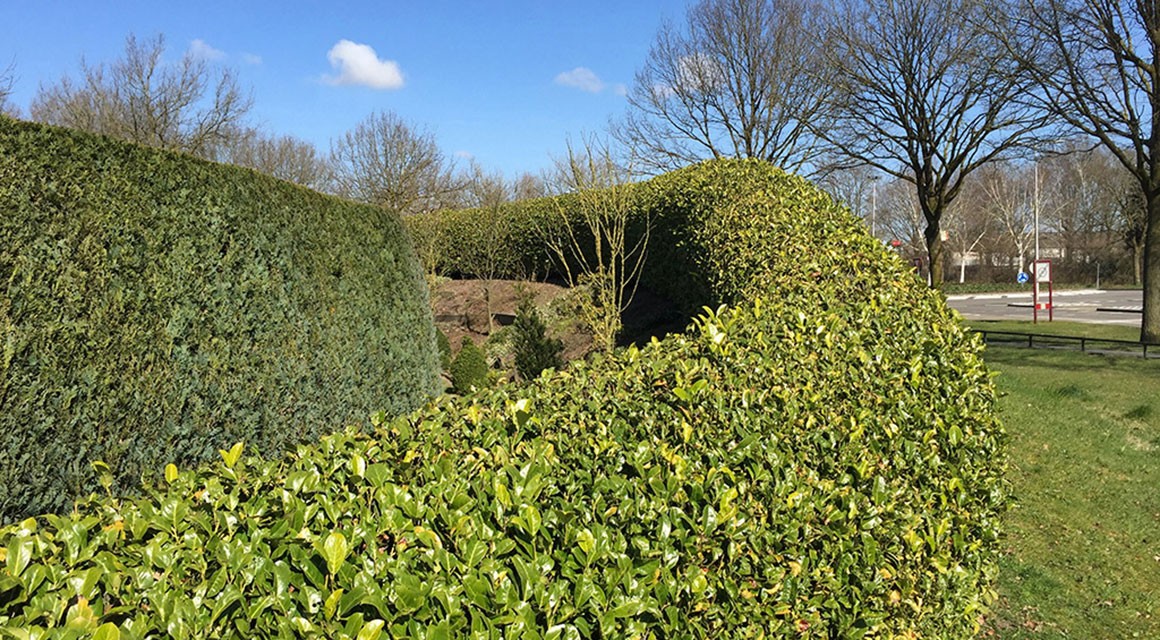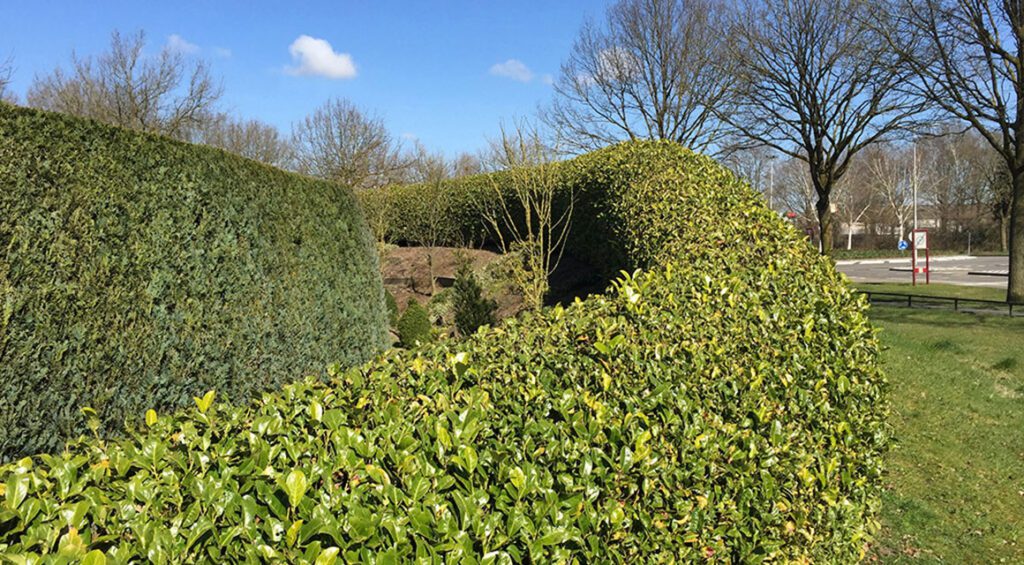 Cherry laurel: perfect for shady gardens

Cherry laurel is not only one of the most popular hedge plants: The plant is also known to thrive in shade. Of course, a cherry laurel hedge is also well suited for locations in sun or partial shade. Cherry laurel (Prunus laurocerasus) retains its foliage during the winter. Its leaves are large and shiny, somewhat reminiscent of leather.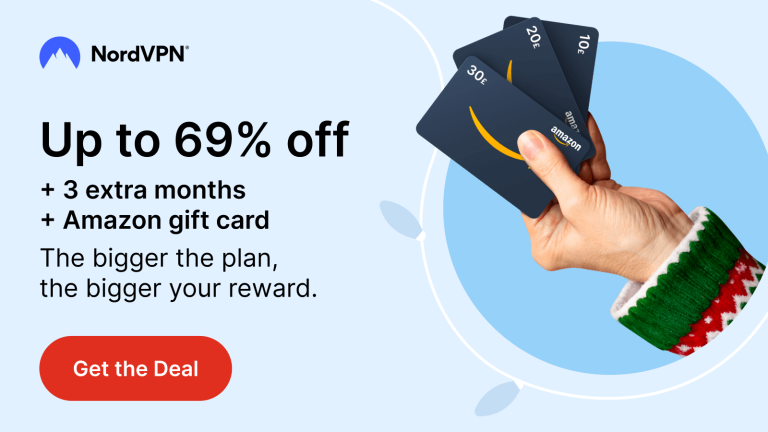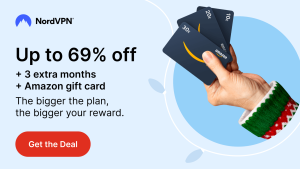 Each variety is unique and has different characteristics. The Portuguese Cherry Laurel, for example, is known for its elegant appearance: the dark pink branches and elongated dark green leaves give this hedge plant an elegance that is surpassed by few other hedge plants.
Cherry Laurel 'Novita' is known for its large, glossy leaves and exceptionally fast growth. If you value effective privacy screening, 'Novita' is the cherry laurel for you. Within a short time, this cherry laurel has grown into a dense hedge. 'Novita' is also a very robust cherry laurel that can take a beating. Are you looking for a unique cherry laurel for your garden? Then we recommend the cherry laurel 'Etna', which grows very compact as a hedge plant. The young leaves are red in color, which gives this shrub a very special look. The same applies to the cherry laurel 'Tico': In spring and fall, this plant forms new shoots that give the hedge a bright copper color. Go for this cherry laurel if you prefer bold colors in your garden.
There are, of course, many other varieties of cherry laurel that are extremely popular with gardeners. Which variety you ultimately choose depends largely on the style of your garden. In our web store you will find, among others, the following cherry laurel varieties: 'Rotundifolia', 'Otto Luyken', 'Zabeliana', 'Caucasica', 'Genolia', 'Mano' and 'Elly'. Compare each plant using the description and illustrations and find your favorite cherry laurel!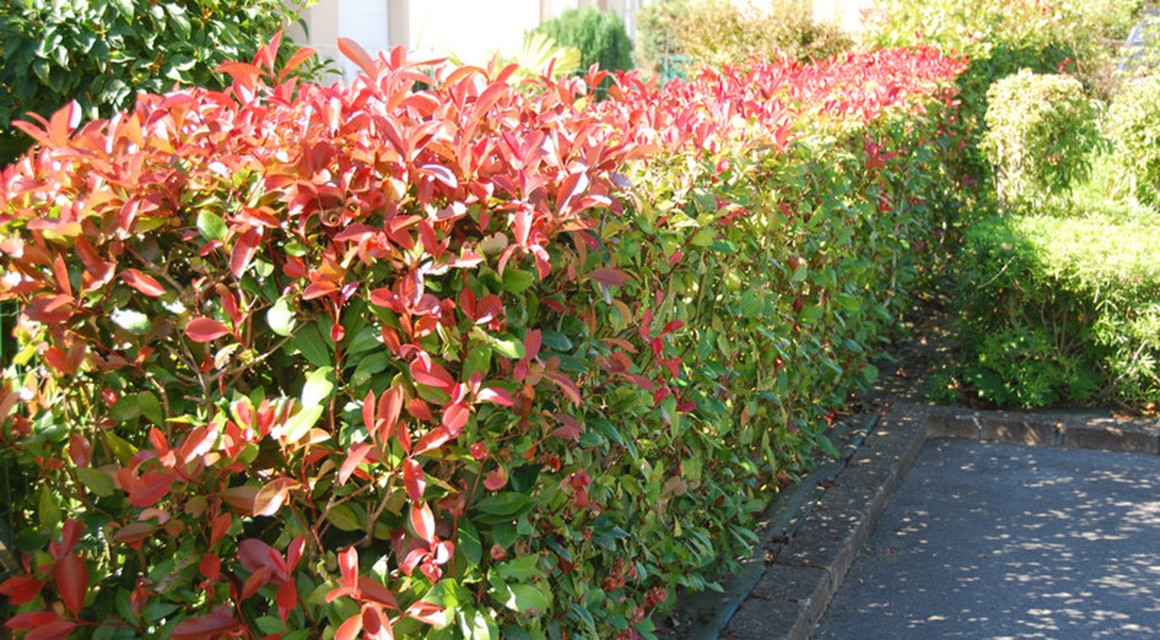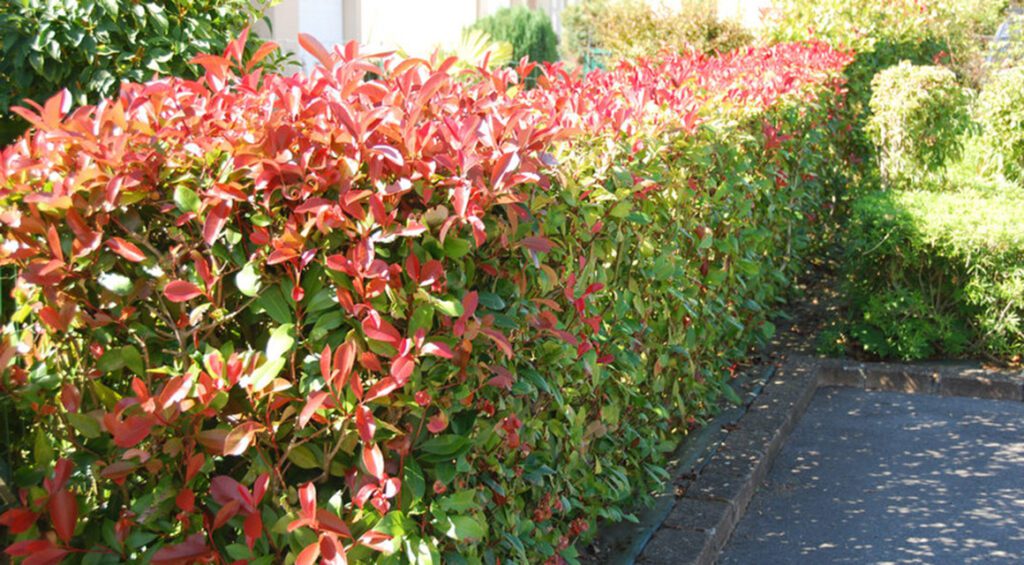 Medlar 'Red Robin

Glossy Medlar 'Red Robin' (Photinia x fraseri 'Red Robin') is a beautiful hedge plant that does well in shady locations. This hedge plant is characterized by its large, shiny leaves. It is therefore somewhat reminiscent of the cherry laurel, however, the young leaves of the glossy medlar 'Red Robin' have an exceptionally beautiful red color. In the course of time, these acquire a dark green color. Red Robin' is well tolerant of pruning. Cut back glossy medlar twice a year if you want to achieve a narrow and formal hedge. A less tight and narrow hedge does not need to be pruned as often. Glossy loquat 'Red Robin' is suitable for both hedge styles.
This shrub grows into a hardy hedge in almost any soil, making it suitable for most gardens. Even in shade, the Glossy Medlar 'Red Robin' thrives well, as well as in partial shade or sun. This hedge plant is evergreen, but may lose a few of its leaves in winter. This is especially common during harsh winters. Therefore, protect your glossy medlar with a winter protection fleece in case of frost. Glossy medlar also does not tolerate strong winds very well. If you take this into account and take the necessary precautions, nothing will stand in the way of a unique and elegant loquat hedge in your garden. Enjoy a graceful and beautiful hedge that will beautifully complement your garden design.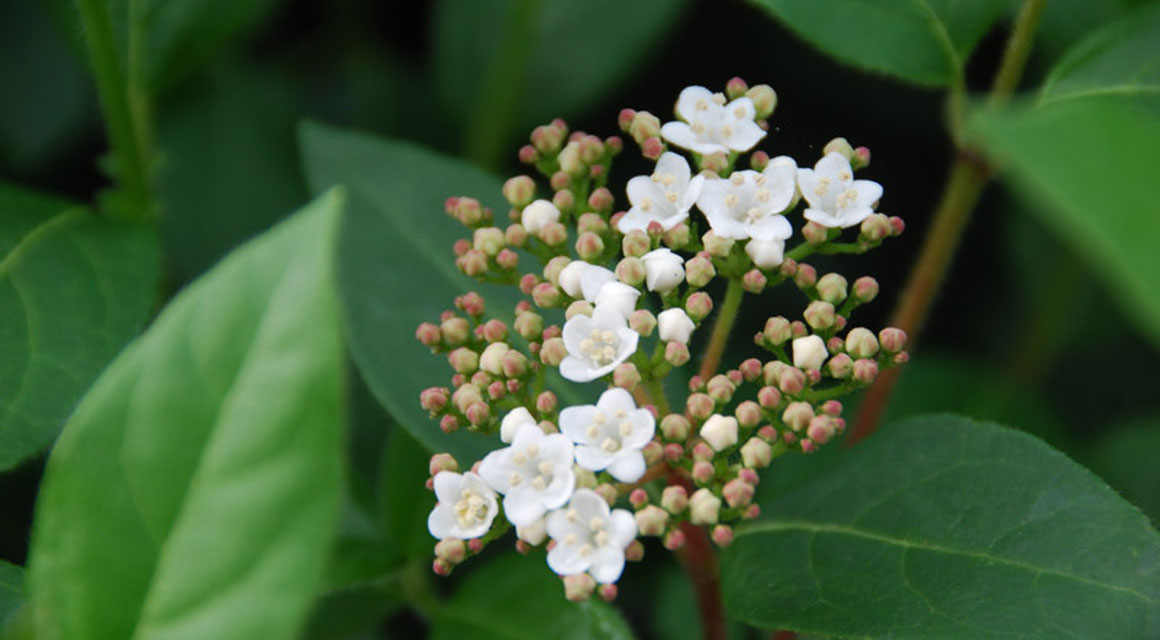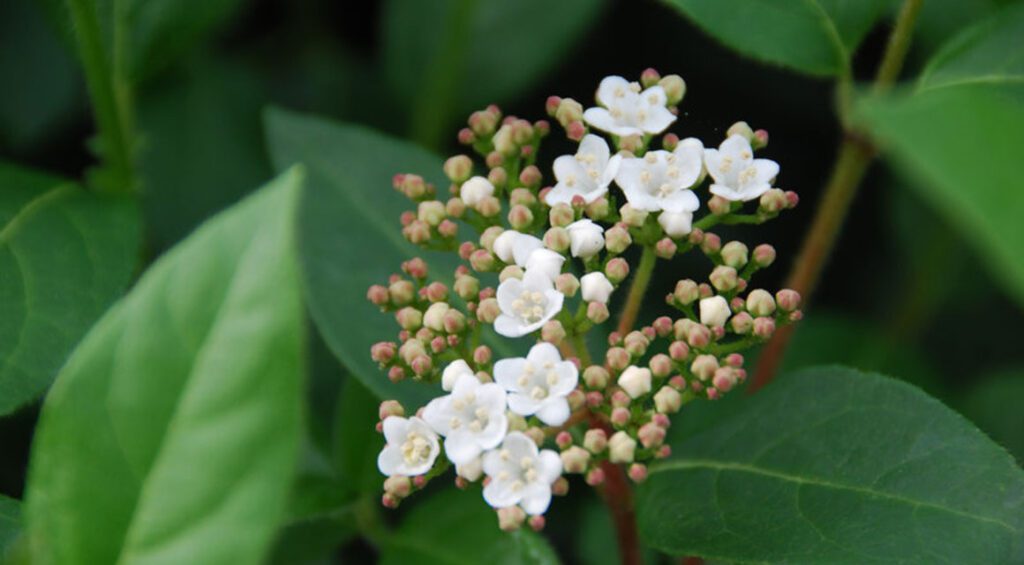 Laurel snowball (Viburnum tinus)

Another evergreen hedge plant that can be planted in shady areas is Viburnum tinus, better known as laurel snowball or bay-leaved snowball. It retains its leaves in winter, but is rather unsuitable for a formal hedge. Just like the Glossy Medlar 'Red Robin', the Laurel Snowball does not tolerate very winter temperatures, cold locations and strong winds well. Viburnum tinus needs additional protection in the form of winter protection fleece during severe winters. The laurel snowball also does not appreciate soil that is too dry. Shady locations, on the other hand, do not pose a problem. Of course, the same applies to a place in partial shade or full sun.
Bay snowball is a particularly beautiful hedge plant that blooms in summer with many white inflorescences. Viburnum tinus does not grow to be completely opaque. If you want to create a privacy hedge, it's best to go with a hedge plant like yew or cherry laurel. These hedge plants can also be planted well in shady locations. Laurel snowball, yew and cherry laurel can all be found in our webshop.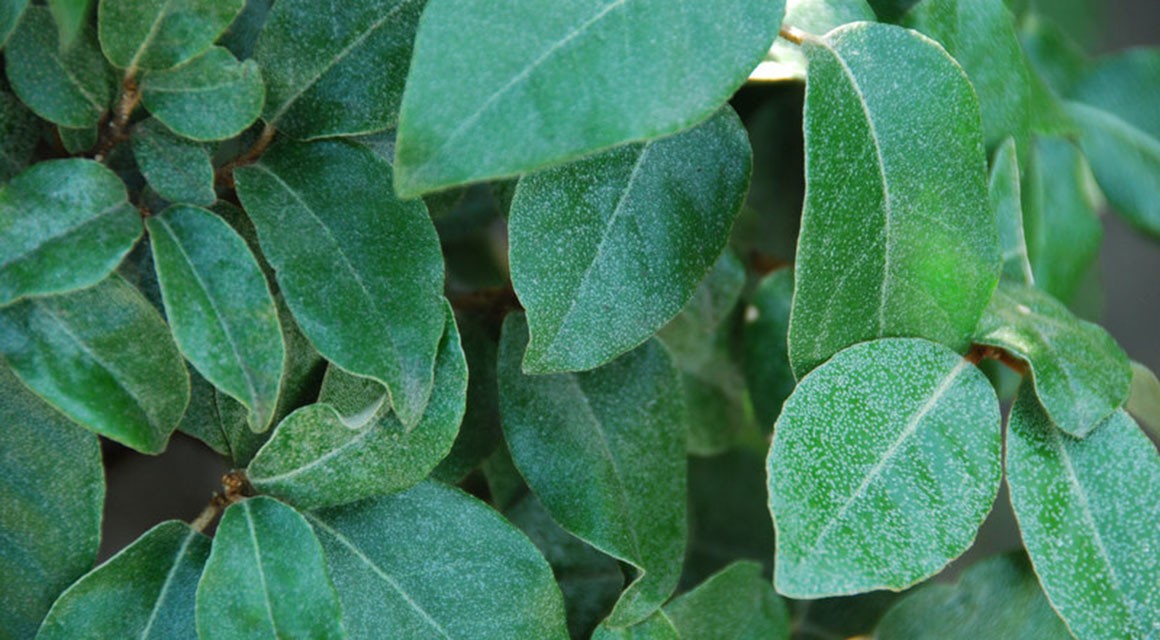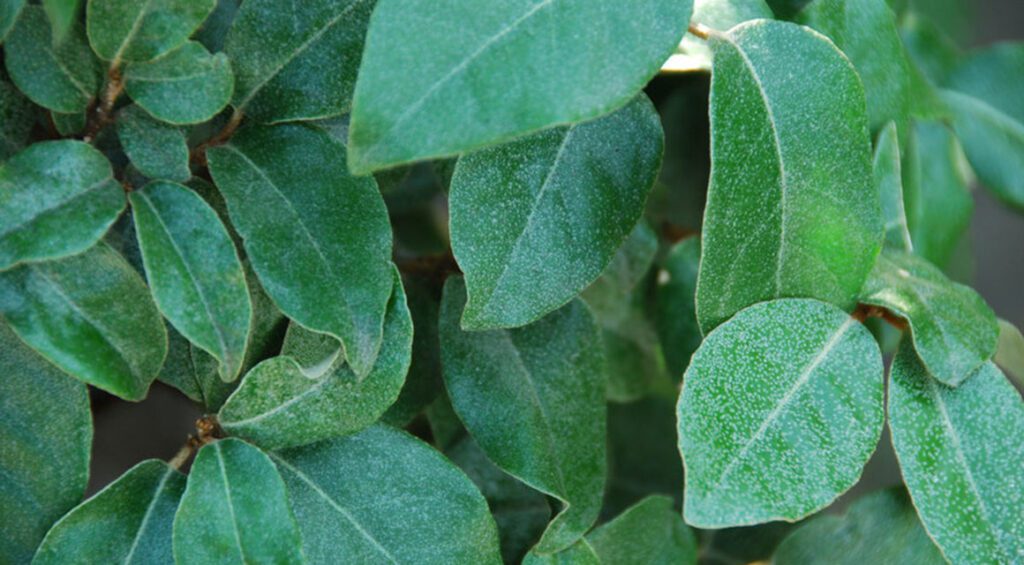 More hedge plants for shady places

There are many more hedge plants that grow well in the shade. Hedge plants for shady locations include common yew (Taxus baccata), Leyland cypress (Cuprocyparis leylandii), olive willow (Elaeagnus ebbingei), beech (Fagus sylvatica), giant huja or live tree (Thuja plicata) and firethorn (Pyracantha). However, this is only a small selection from our range of hedge plants, all of which can stand in the shade. We offer a wide selection of evergreen and deciduous hedge plants that tolerate shade very well. With these plants, you can design your garden so that there are no corners that look unsightly because the plants can not develop properly there. Take a look at our webshop and be inspired by the many possibilities. Practical gardening tips, more information and ideas can be found in our blog.
Do you have questions about our hedge plants or delivery conditions? Would you like personal advice tailored to your needs? Then simply contact our garden experts. We will be happy to advise you on all questions regarding your hedge. We will provide you with all the information you need, making it easier for you to choose the hedge that perfectly suits your garden landscape.