It is important to plant the right number of conifers per meter. If the plants are too far apart, it will take a long time for the hedge to become dense. Because there is so much space between them, it takes a long time for their branches to touch. If the plants are planted too far apart, a conifer hedge may not grow densely at all.
In turn, if the individual conifers are too close together, then that can cause other problems. Conifers, such as yews, cypresses or trees of life, grow irregularly and form single, long shoots. They can even become bare at the bottom because there is too little light. In the worst case, the hedge plants dry out because the competition for water in the soil is too high. That is why it is good to know how many plants need to be placed per meter.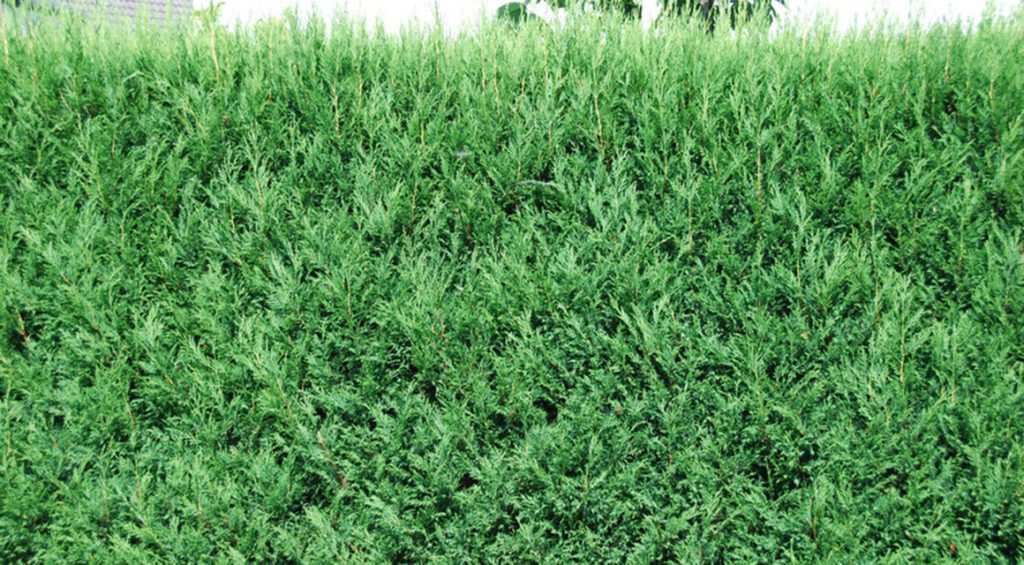 How to calculate the exact number of conifers per meter?

The calculation of the number of conifers per meter is very simple. We have integrated a practical online hedge calculator in our store, where you only need to enter the desired number of meters. The number of plants you need will be indicated immediately. Here you can also see the price right away. With smaller conifers, of course, you need more plants per running meter, so that a dense hedge can develop by next year.
Of course, the number also depends on the type of conifers you choose for your hedge, because there are varieties that grow faster and wider than others. This is also taken into account by our hedge calculator. You can always rely on the result of the calculator.
With prefabricated hedges it is even easier. Ready-made elements for a hedge are sold per linear meter. Our garden experts have already planted the exact number, so you are guaranteed to get a beautiful and dense hedge, whether you buy large or small specimens. This way you will always get the best result. So there are the best reasons for a prefabricated hedge.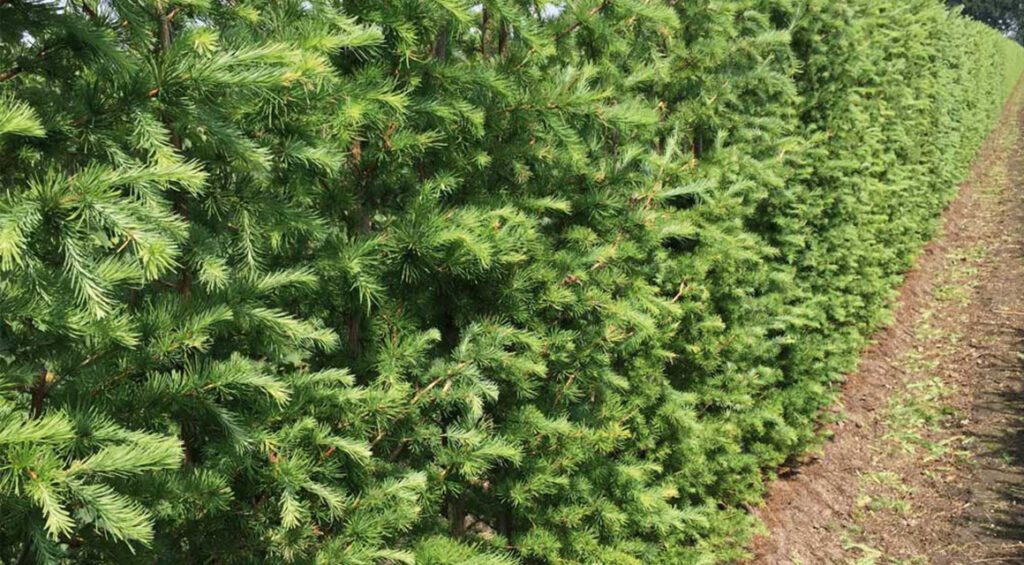 How do we know the exact number per meter?

Due to our long experience in horticulture and cooperation with nurseries specializing in hedges, we always know exactly how many copies of a hedge plant will give the most beautiful result. If you have any questions, our experts will be happy to help you. How much does a conifer cost? And what about the care of conifers? Asking costs nothing!
I have 30 years of experience and i started this website to see if i could try and share my knowledge to help you.
With a degree a Horticulture BSc (Hons)
I have worked as a horticulture specialist lead gardener, garden landscaper,  and of course i am a hobby gardener at home in my own garden.
Please if you have any questions leave them on the article and i will get back to you personally.