Regularly we receive from our readers the question: how old can hedge plants? A hedge is of course an investment when it comes to your garden. Therefore, many garden owners prefer to take hedge plants that have a long lifespan, because they naturally want to enjoy their new, green hedge for a long time. Some hedge plants should be replaced earlier because they are more sensitive when it comes to the aging process. How old can hedge plants actually get? You can find out more here.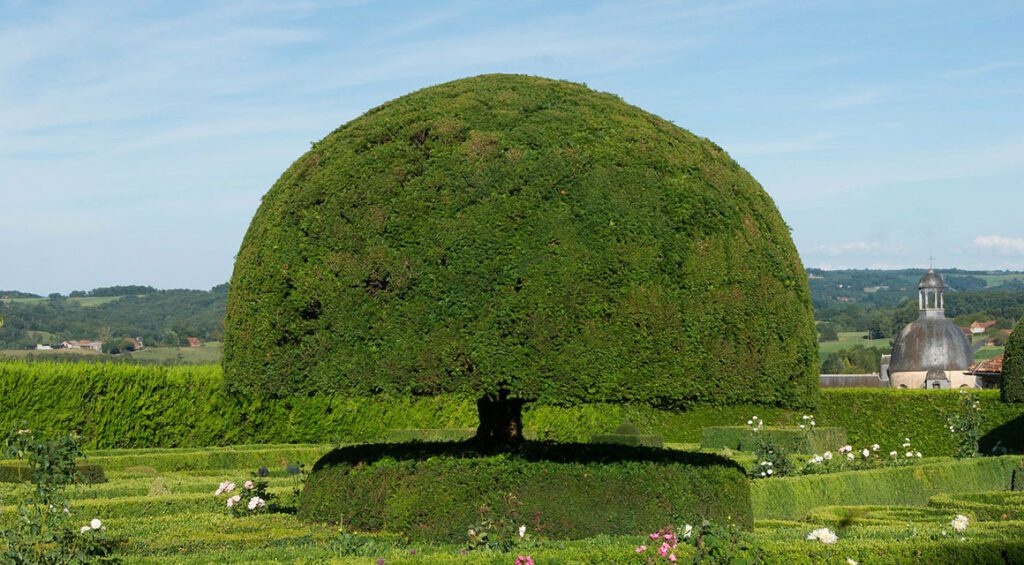 Yew or Taxus

The yew tree is a fine example of how a hedge plant can grow particularly old. An exceptionally old and thick yew (Taxus baccata) grows in a Dutch front garden, which can be found in the village of De Steeg, very close to Arnhem, because it is almost 300 years old. Yew trees also grow in England, and they have now reached a proud age. This is not surprising: the yew is a particularly strong hedge plant that can withstand a lot. Even after severe pruning down to the old wood, for example, a yew will always sprout again. However, this is not possible with other conifers.
If you prune your yew hedge regularly and fertilize once or twice a year, your hedge plants will stay in top shape. This will extend the life of your hedge and it will then stay young and healthy for a long time. Of course, this also applies to yews used as individual plants or as group plantings. Yew can survive quite wonderfully for decades. So if you are looking for a wonderful evergreen hedge that will last a long time, yew is a great option.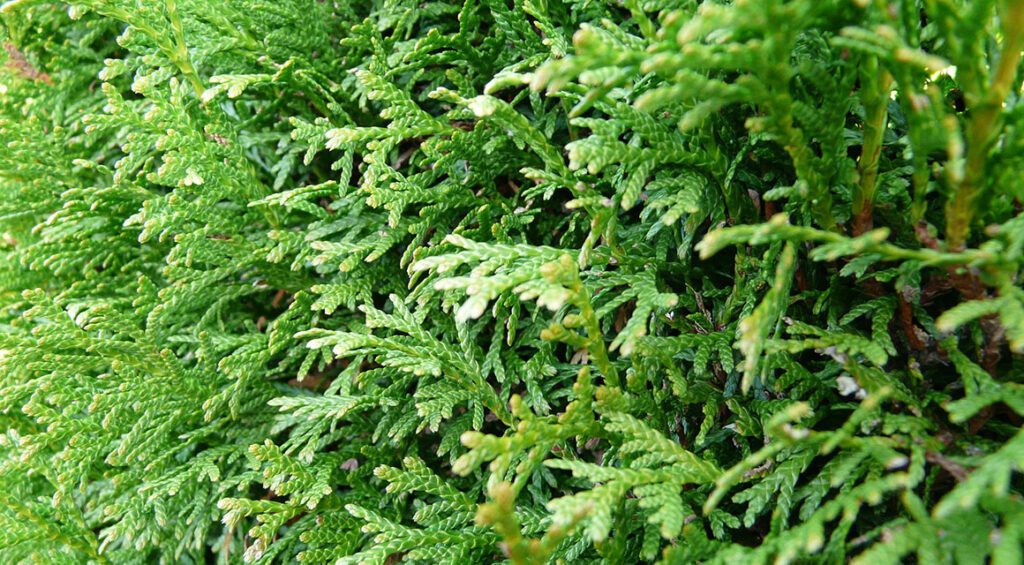 Conifers

Even though the yew has the longest lifespan among conifers, but conifers in general can also grow quite old. Conifers, such as the thuja, the Leyland cypress, or even other cypress varieties, can grow decidedly old if they are not pruned. However, as a hedge, these conifers are always pruned back. However, these prunings result in conifer hedges becoming fragile as they age. Nevertheless, a conifer hedge can live to a ripe old age if you prune and maintain it properly. Therefore, do not trim your hedge in full sun or during frost. You should also maintain the hedge twice a year with an organic conifer fertilizer.
In most cases, a conifer hedge is evergreen and decidedly hardy. In addition, a conifer hedge can also provide a lot of privacy in the garden. Conifers can create wonderful green walls in the garden that you can't see through. Conifers can also reach a decent growth height and privacy in the garden is guaranteed at all times with a pretty evergreen conifer hedge, even in winter. The primeval redwood, for example, then belongs to the deciduous conifers, which also have a certain charm. However, evergreen conifers are usually preferred.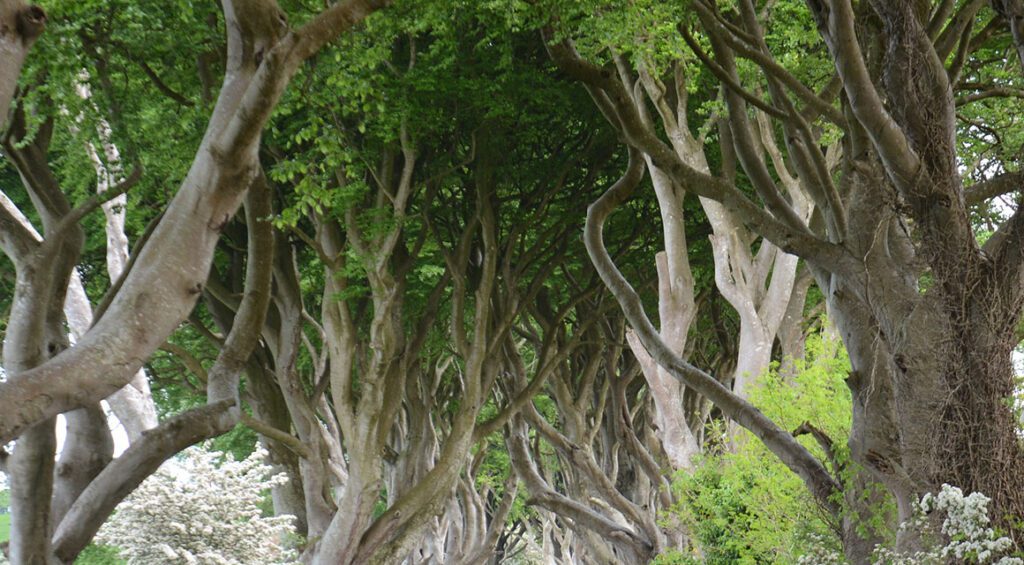 Beech hedge

Beech (Fagus sylvatica) is also known to reach a great age. Although this is mostly the case with individual plants that are not cut back, this is of course also true for beech hedges, which can in fact also grow quite old. The beech hedge actually belongs to the deciduous plants. In spring and summer, the beech has wonderful, fresh green (or red) leaves. Then, in the fall, a beech shows off its gorgeous fall colors. At the end of autumn, the foliage dries up. However, this dried foliage remains attached to the branches of the hedge during the winter, which means that the hedge can still provide enough privacy, even during cold times of the year.
If you plant a beech hedge, then this hedge will also have a long life. Normally, you will then have many years of enjoyment from the wonderful sight of your beech hedge. That is why beech hedges are so popular among garden owners. Beech hedges have actually always been particularly popular, but even nowadays their popularity is still increasing. Beech trees as hedge plants actually fit almost any garden. Of course, the life of beech trees can also be extended if you take proper care of them. Regular pruning (at least once a year) and timely fertilizing are then quite simply part of it.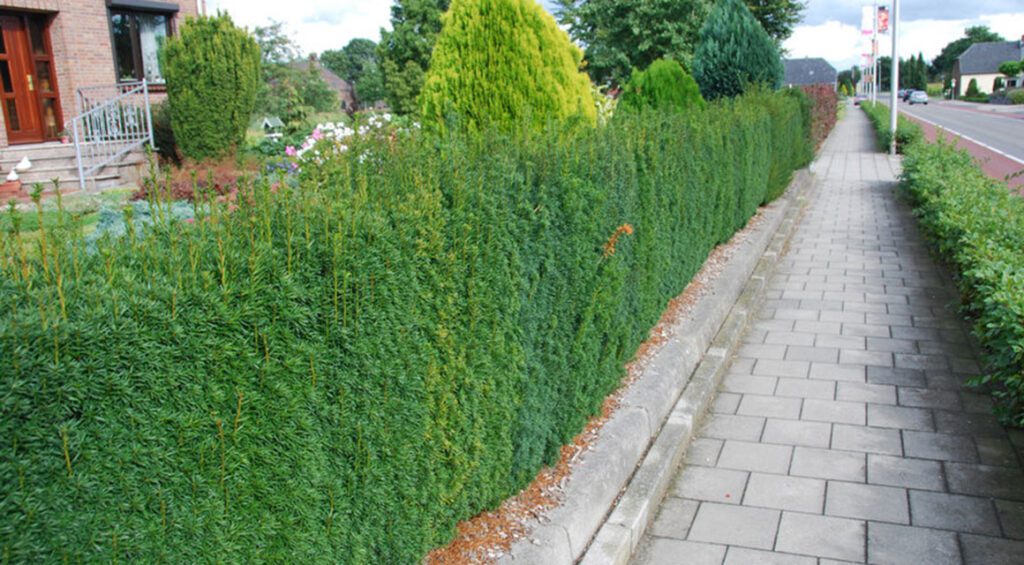 When should my hedge be replaced?

Some hedge plants are a bit sensitive when it comes to the aging process. A good example of this is the glossy medlar. But even this hedge plant can grow old. Good care can go a long way in that case. It is also the case that plants that are well cared for in their nurseries from the beginning can then later grow significantly older.
Still, every hedge eventually gets old enough that it should be replaced. You can tell this by the fact that the hedge does not recover after pruning. Recovery does not occur even if you fertilize and water your hedge properly. Therefore, after a long drought, it is more often seen that hedge plants do not survive and die. This is usually because the plants have not received enough moisture. Therefore, make sure that you always water your hedge plants well, especially when it is very hot and dry. Should your hedge still be replaced? Then through our website you can quickly and easily buy a new hedge.
Maybe you are looking for an evergreen hedge or a deciduous hedge: with us everything is possible, because our range is extremely versatile.
I have 30 years of experience and i started this website to see if i could try and share my knowledge to help you.
With a degree a Horticulture BSc (Hons)
I have worked as a horticulture specialist lead gardener, garden landscaper,  and of course i am a hobby gardener at home in my own garden.
Please if you have any questions leave them on the article and i will get back to you personally.