Last updated on October 23rd, 2023 at 08:26 pm
Especially beginners do not always know which hedge plants remain green all year round. With evergreen hedge plants you can create a beautiful garden landscape, which will look beautiful and interesting in any season. Here you can learn which evergreen shrubs are currently popular and how you can use these hedge plants in your garden.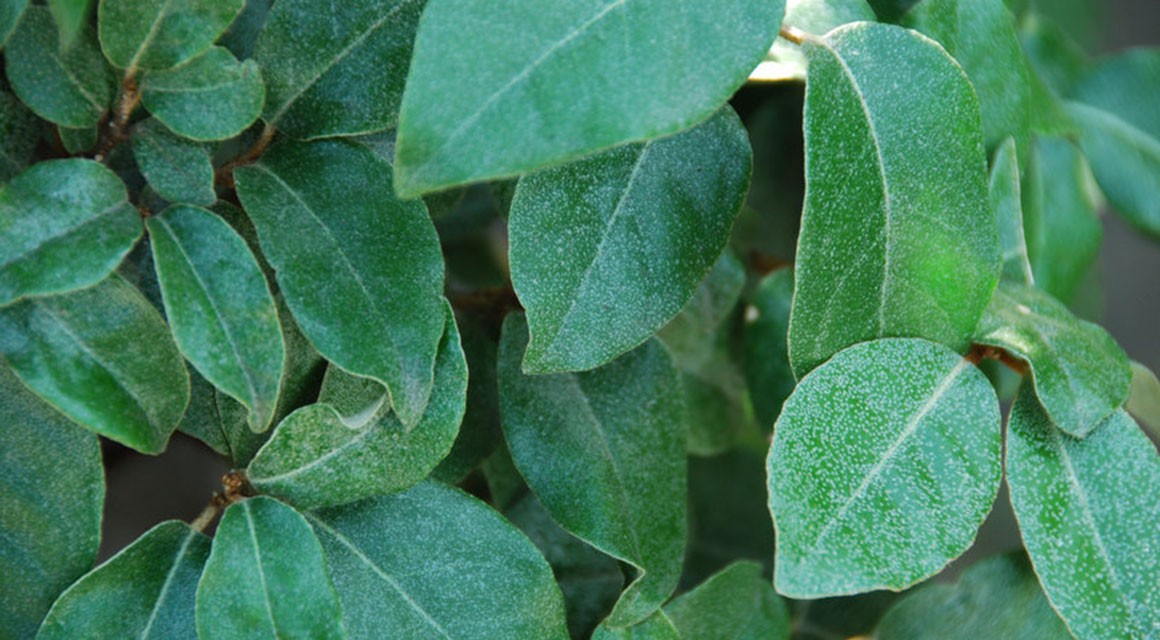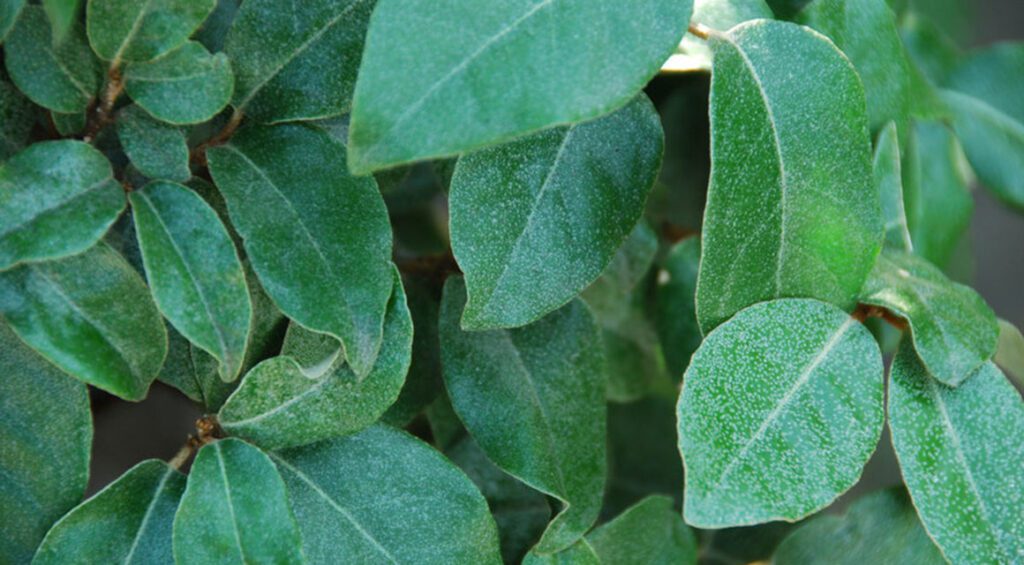 Advantages of evergreen hedge plants

Plants that retain their foliage in winter not only add unique character to your garden, but are often planted for practical reasons. Because these hedge plants retain their foliage during the cold winter months, they provide us with good privacy all year round. An evergreen hedge will remain opaque even in winter, so passersby and neighbors will not be able to see your garden directly. There are garden owners who prefer deciduous plants, because an evergreen hedge looks the same all year round. By combining evergreen and deciduous hedge plants, you can still create a garden landscape that looks interesting year-round.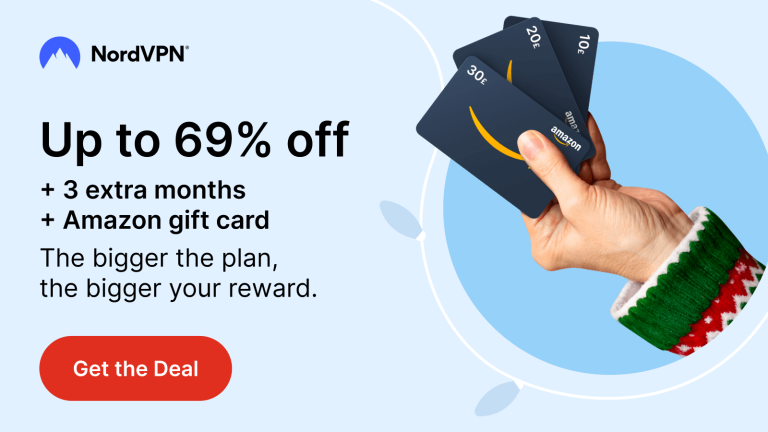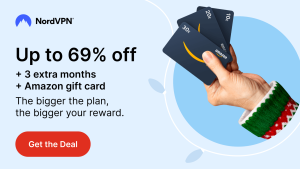 Unlike deciduous plants, evergreen plants provide a neat looking garden even in winter. A garden bordered by an evergreen hedge in winter will always look a little fancier than a garden with a hedge that has shed its foliage. In a classic and formal garden design, an evergreen hedge is usually chosen that can be trimmed into a narrow, symmetrical shape. We will name a few of the most popular evergreen hedge plants.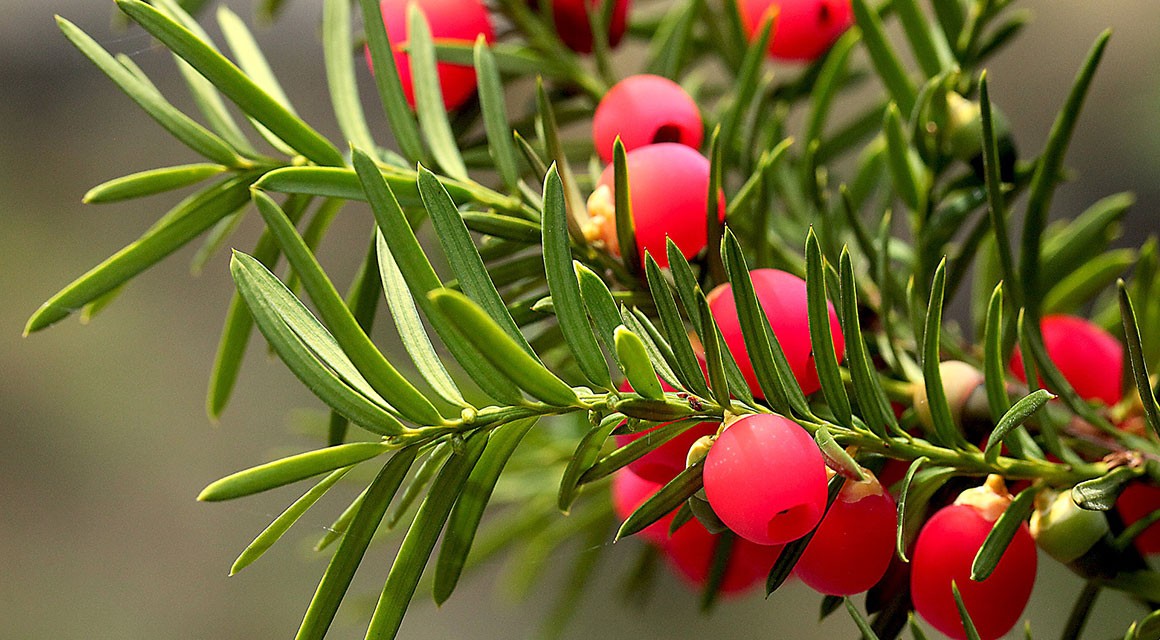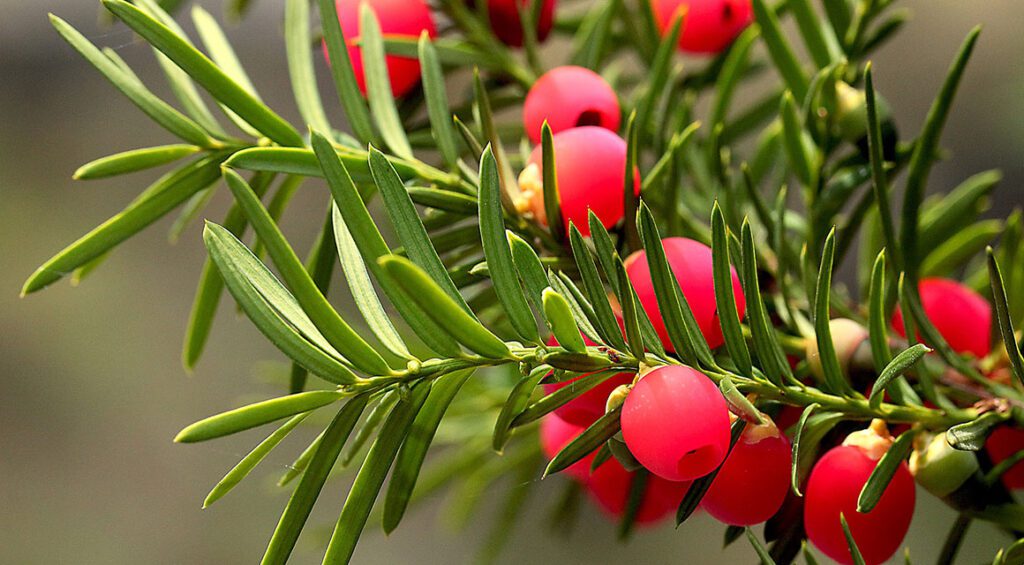 Yew

Yew has always been one of the hedge plants that enjoy special prestige among garden owners. This is mainly because it has such an attractive appearance and because it is so well tolerant of pruning. Yews are conifers with soft dark green needles that are seen in all kinds of gardens. Yews are the only conifers that can be pruned back to the old wood. Even then, yew will resprout, unlike other hedge conifers. Yew trees are used in a variety of garden designs. In formal garden styles, it is often cut into a narrow, symmetrical hedge shape or used for topiary.
In a natural, country or other informal garden style, the yew may be allowed to grow more freely. In that case, cut only the outstanding branches. Yew trees are an asset to any garden landscape. The hedge plant thrives in almost any soil, but is susceptible to prolonged drought. The location can be in full sun, but also in partial shade or even in the shade under trees. If you are looking for an easy-to-maintain hedge plant with an attractive appearance, you should definitely shortlist yew.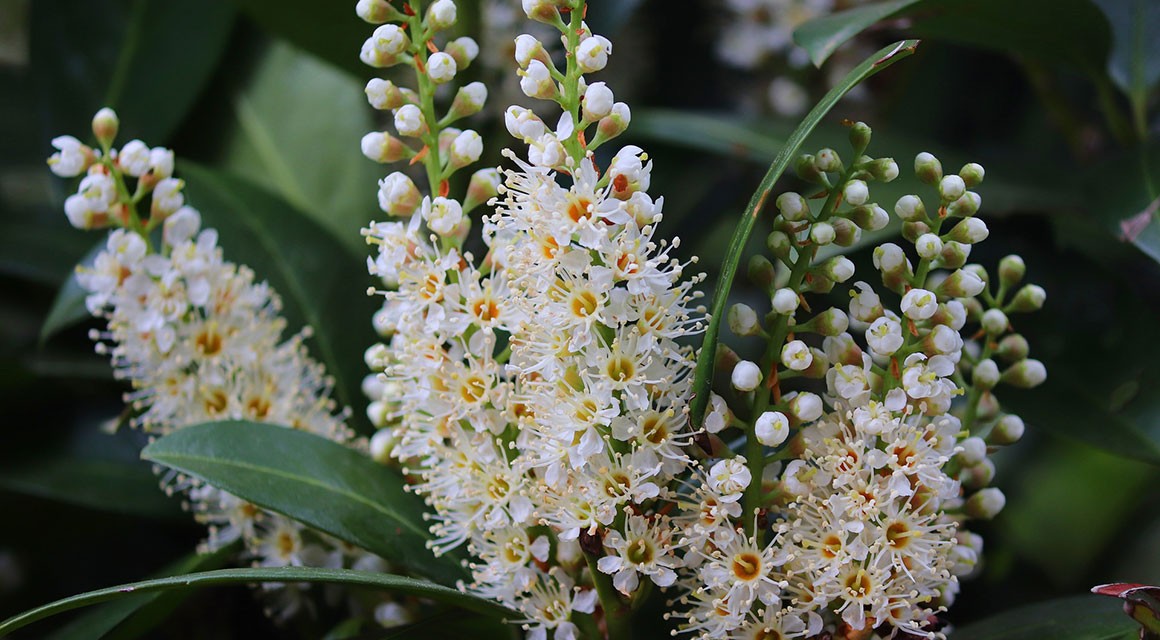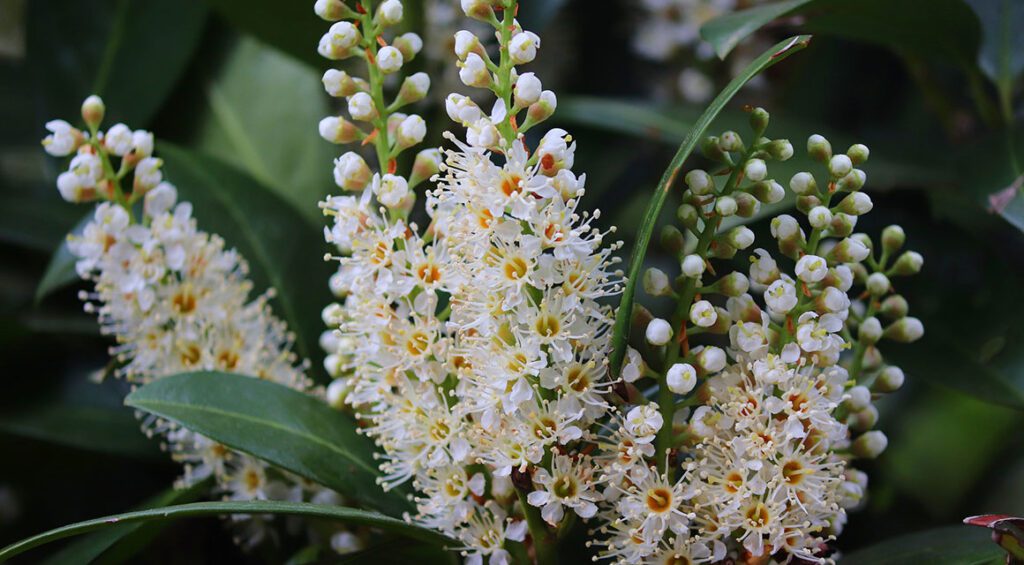 Cherry laurel

Another evergreen hedge plant that is very popular among garden owners is cherry laurel. Cherry laurel is a hedge plant that will give your garden distinguished elegance. There are several varieties of cherry laurel available in our webshop. Each of these varieties has unique characteristics. Portuguese Laurel is often described as the most beautiful cherry laurel: its narrow, elongated leaves have a dark green color, while its branches have a pink color. Cherry laurel varieties 'Novita' and 'Rotundifolia' are characterized by large, glossy green leaves. These varieties grow somewhat in width and are especially suitable for large gardens.
There are also cherry laurels that do better in small gardens. Portuguese laurel grows quite quickly, but can be pruned into a narrow shape. If you prune the hedge plant at least twice a year, it will look good even in small gardens. Low cherry laurel varieties such as 'Otto Luyken' and 'Zabeliana' can also be planted in a small garden or front yard. They don't take up much space, but still grow into a beautiful evergreen hedge. Want to buy a different variety of cherry laurel? Visit our webshop for more choices!
In our webshop we also offer the cherry laurel varieties 'Elly', 'Mano', 'Caucasica', 'Etna', 'Genolia' and 'Herbergii'. We are sure that you will also find your favorite cherry laurel. If you are looking for a fast-growing evergreen hedge plant that will add elegance to your garden, a cherry laurel is just what you need.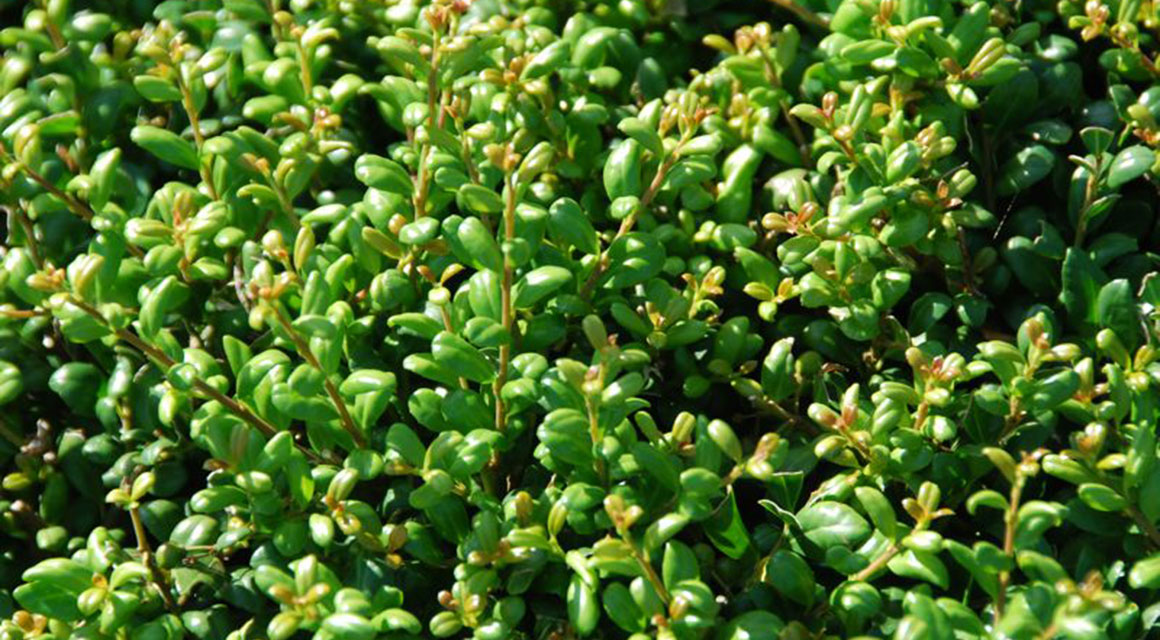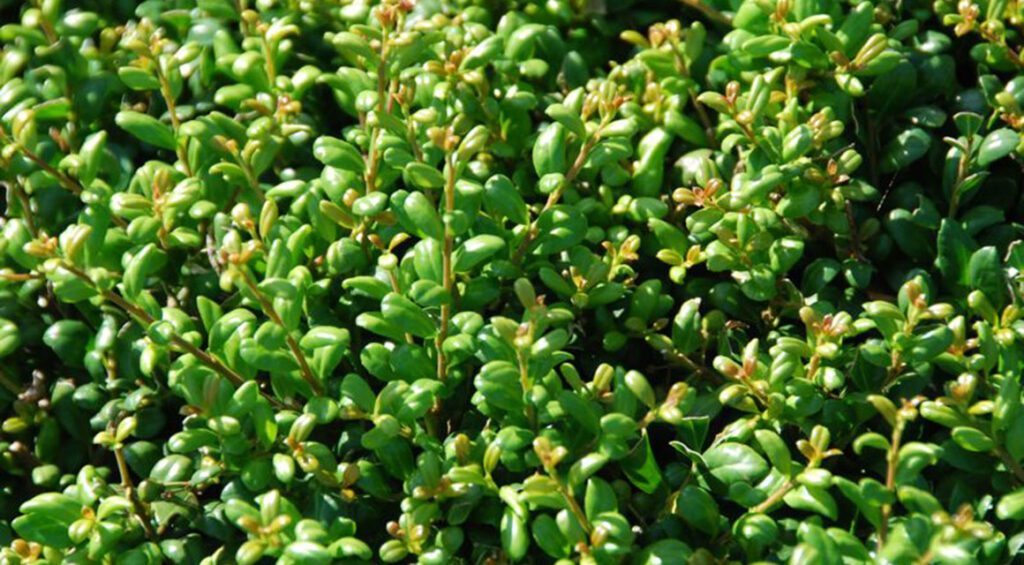 Boxwood alternatives

For a long time, one of the most popular evergreen hedge plants was the boxwood. But because of its susceptibility to typical boxwood diseases and the boxwood borer, fewer and fewer garden owners are planting the original and turning to boxwood alternatives. These include evergreen hedging plants such as Japanese holly (Ilex crenata), hedge myrtle (Lonicera nitida) and yew (Taxus). Especially the different varieties of Ilex crenata are very close to boxwood in appearance. With a Japanese holly, you will give your garden the same luxurious look as with a boxwood, while keeping pests out of your garden.
Of course, the above species are not the only deciduous hedge plants that are highly prized by many garden owners. You can also choose a beautiful conifer, a holly, a loquat, ivy or firethorn: All of these hedge plants retain their leaves during the cold season, giving your garden an attractive appearance year-round. Take a look at our webshop and find out which hedge plant best suits your garden design. Would you like to know more about evergreen or other hedge plants? Need tips on pruning and care? Then get in touch with us. We will be happy to help you.