An evergreen hedge is beautiful and creates a natural, fresh green atmosphere in your garden all year round. Evergreen hedge plants are therefore extremely popular. Many garden owners would like to enjoy such a green environment all year round. But which hedge will stay green in winter?
Laurel hedge
Japanese holly hedge
Yew hedge
Conifer hedge
Creeping spindle hedge
Oil willow hedge
Ivy hedge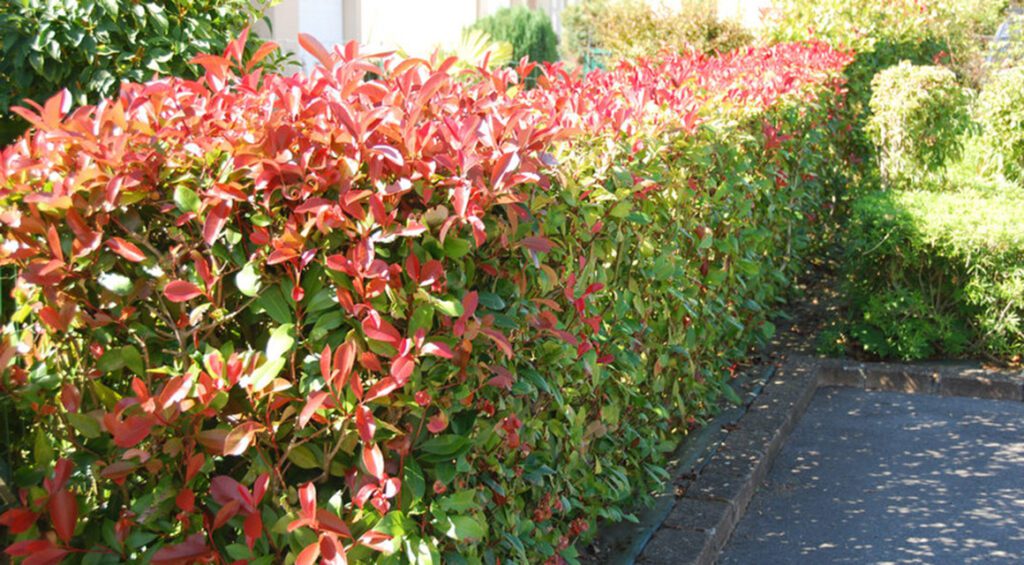 Are there more evergreen hedge plants?

As you can see, there is a wide range of evergreen hedge plants. Of course, the woody plants mentioned above are not the only hedge plants that retain their foliage in winter. Common hollies, fragrant flowers, Japanese aukubas, rhododendrons, firethorns, glossy medlars and barberries are also shrubs that do not lose their foliage in winter. There are also semi-evergreen hedge plants such as evergreen or black-green privet with the Latin name Ligustrum 'Atrovirens'. This variety of privet gets through harsh winters better than the common privet. Only in particularly harsh winters does this privet lose some of its leaves.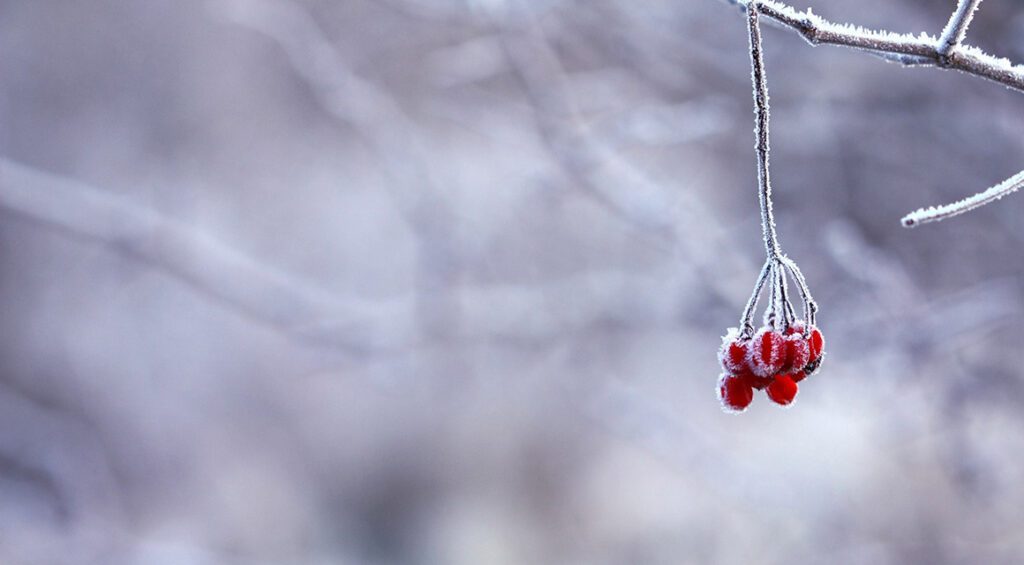 Are evergreen hedge plants also always hardy?

Hardy plants are not always evergreen, just as hardy plants are not evergreen. Here's how to find out which hedge plants are not only evergreen, but also hardy. Some evergreen hedge plants, such as ivy and oil willow, are sensitive to frost. These plants need extra care and protection during very severe winters. A non-hardy hedge plant is Griselinia littoralis, native to New Zealand. However, most evergreen hedge plants are hardy well. Yew and other conifers are known for their frost resistance. Japanese holly, cherry laurel and creeping spindle are also well adapted to low temperatures.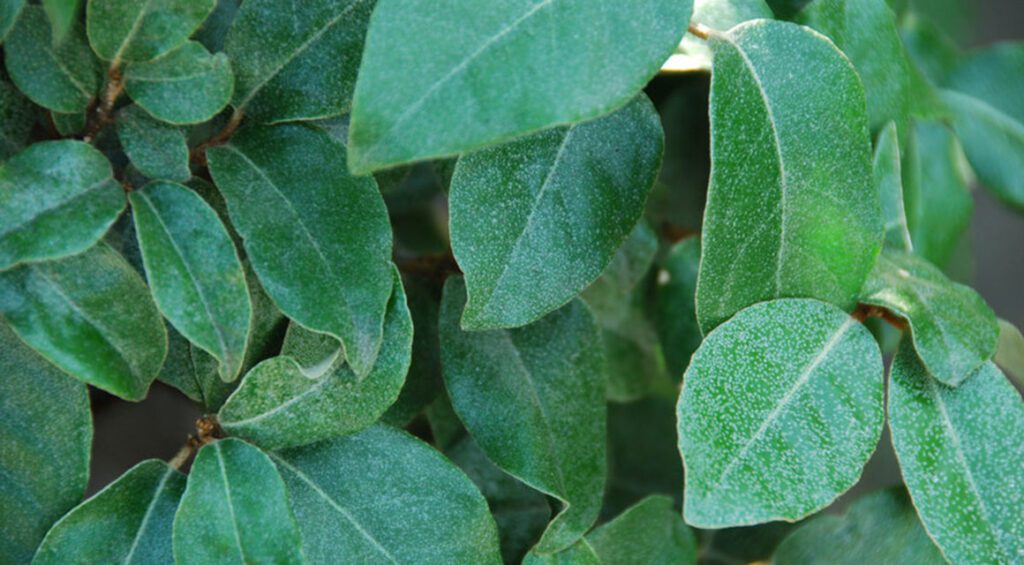 Advantages of an evergreen hedge

An evergreen hedge brings with it many advantages. Since the hedge does not lose its foliage, it remains opaque and you have a beautiful privacy screen all year round. An evergreen hedge also gives your garden a beautiful look. While other, flowering plants or shrubs lose their leaves, your natural garden fence stays green all the time. Your garden won't look so bare and empty in winter, and you can enjoy your beautiful hedge plants all year round! If you want everything to happen much faster right away, we also have ready-made hedges on offer.
Prefabricated hedges that stay green in winter

You would prefer to have a completely opaque and evergreen garden border immediately? Then choose a prefabricated hedge that remains green even in winter. At Kolffplants.co.uk you will find various evergreen hedge plants that are available as prefabricated hedge elements. This way you will immediately have a beautiful mature hedge in your garden. This hedge is already excellently branched and has the desired height. Among the hedge plants that we offer as ready-made hedges are yew, cherry laurel, ivy, Japanese holly, oil willow, evergreen privet and various conifers such as thuja and Japanese larch.
All prefabricated evergreen hedges available in our company are in first-class condition and have good branching. We recommend planting the prefabricated hedge elements as soon as possible after delivery. This will keep the plants in good condition and you can enjoy your beautiful, natural garden fence for a long time. Some prefabricated hedges require watering immediately after planting. All information about the individual hedge plants can be found clearly on our website.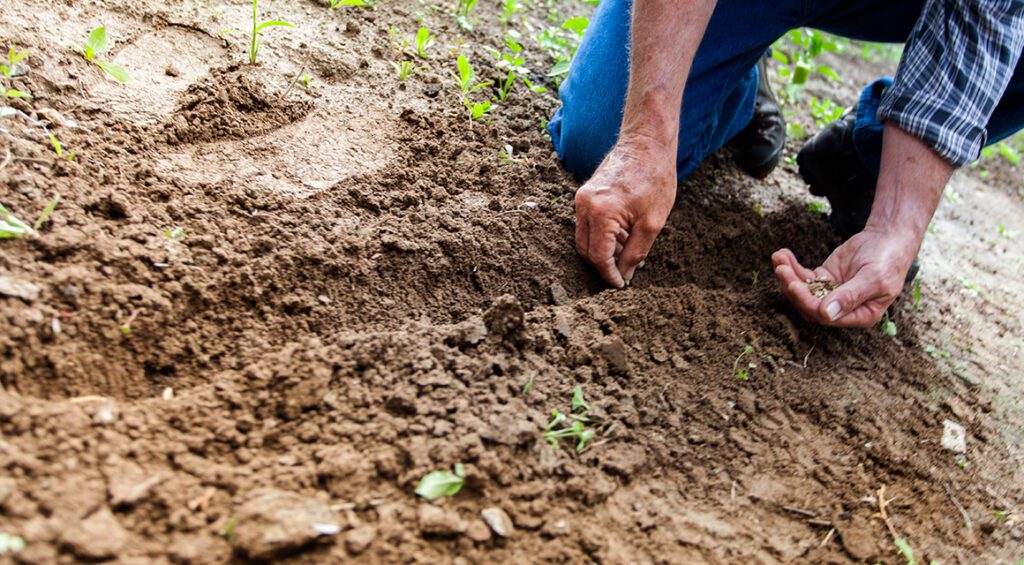 When to plant an evergreen hedge?

The best time to plant an evergreen hedge depends on a number of factors. Generally, plants in tubs or pots can be planted all year round. However, in the event of frost or extreme heat, it is better to postpone planting the hedge. Evergreen hedge plants that are bare-root are best planted in the fall or winter. However, even for these plants, it is better not to plant them in sub-zero temperatures. Frost can cause damage to the roots. Of course, when the ground is frozen, it is anyway quite difficult to dig a hole deep enough. But what actually costs a wintergreen hedge?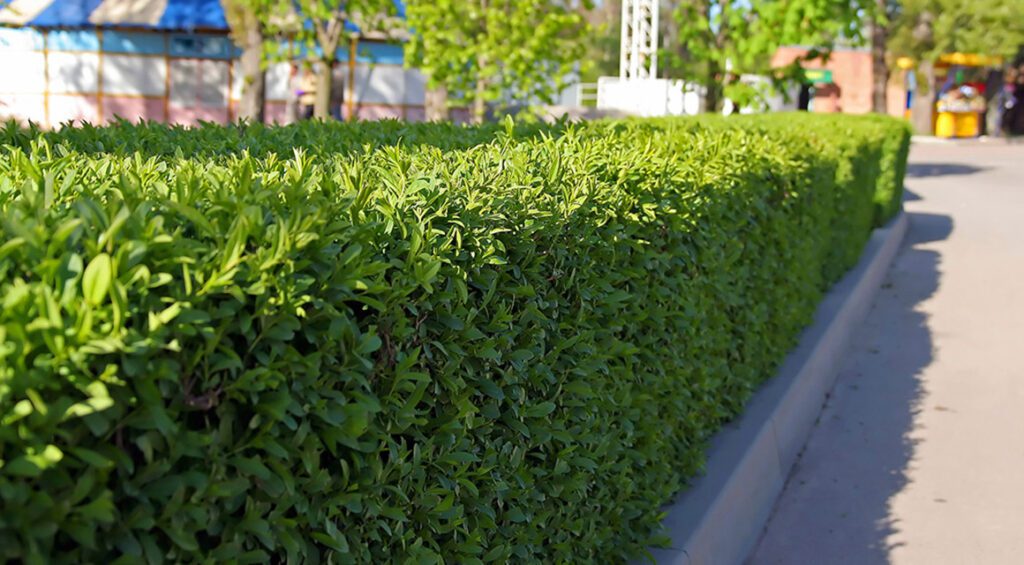 Which evergreen hedge is suitable for my garden?

We are often asked by amateur gardeners, which evergreen hedge would be suitable for their garden. This cannot be said in general terms. After all, you decide for yourself what you find pretty in your garden. However, there are evergreen hedges that fit very well into a certain garden style, while others fit better into a different garden design. The cherry laurel, or Ilex crenata, fits many different garden designs. The individual cherry laurel varieties are all different from each other. This makes this hedge plant so versatile. The Portuguese cherry laurel, the cherry laurel 'Novita' and the cherry laurel 'Caucasica' are beautiful shrubs that will beautify almost any garden.
For a classical style garden, the different varieties of Japanese holly go very well. Ilex crenata 'Dark green'®, 'Convexa' and 'Green Hedge' are often used as boxwood alternatives. Because boxwood is being stripped bare over large areas by the boxwood borer, garden owners are increasingly planting a replacement. Yews, creeping spindles and hedge myrtles, also called Lonicera nitida, are often used as alternatives to boxwood. On our website you will find illustrations and descriptions of all our evergreen hedge plants. This will help you decide which evergreen hedge will fit best in your garden.
I have 30 years of experience and i started this website to see if i could try and share my knowledge to help you.
With a degree a Horticulture BSc (Hons)
I have worked as a horticulture specialist lead gardener, garden landscaper,  and of course i am a hobby gardener at home in my own garden.
Please if you have any questions leave them on the article and i will get back to you personally.