Some garden owners prefer hedge plants with thorns. These protect the garden from uninvited guests, as well as from the neighbors' cats and dogs, which you want to keep out of your garden. Wintergreen, burglar-resistant hedge plants are very popular. They allow you to create a burglar-resistant hedge that provides good privacy year-round. Find out which hedge plants have thorns and are suitable for a burglar resistant hedge.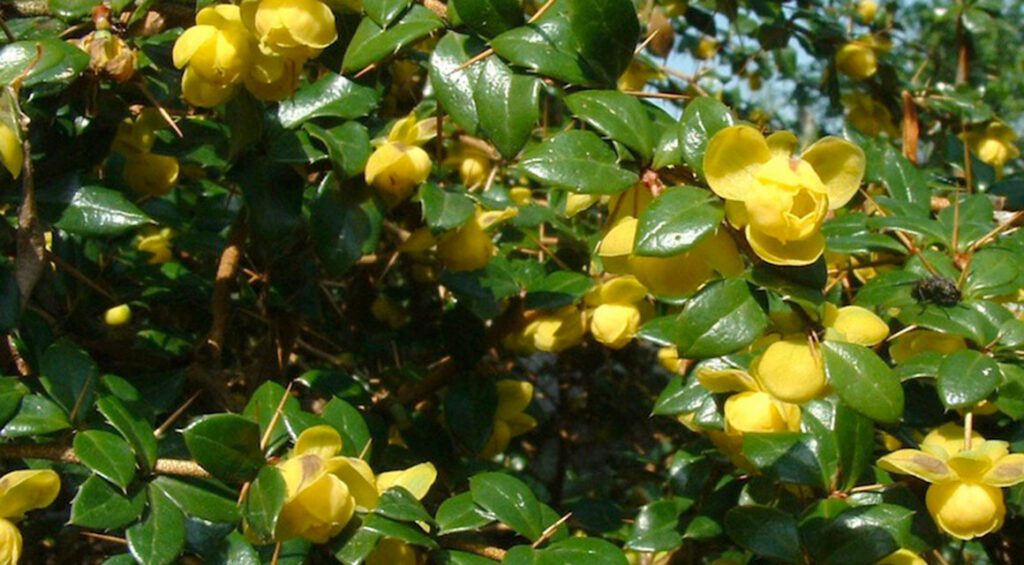 Barberry

Barberry is one of the most famous hedge plants with thorns. For years, barberry has been used as a burglar-resistant hedge. Varieties such as Barberry 'Amstelveen', 'Telstar' and Warty Barberry (Berberis verruculosa) are evergreen. Barberry 'Amstelveen' thrives in normal to dry soils. Do you have a dry soil in your garden? Then this evergreen hedge plant is definitely worth considering. Barberry 'Amstelveen' has many thorns, which makes trimming the hedge somewhat difficult. All hedge plants with thorns or spines should be pruned with care.
Therefore, always wear gloves and clothing thick enough to prevent injury when trimming your burglar-resistant hedge. Barberry 'Amstelveen' should be cut back at least once a year. This will create a beautiful, full shrub. Other varieties of barberry can also be planted as a burglar-resistant hedge. Barberry 'Telstar' is also known for its many thorns. This variety bears yellow flowers, making it very attractive for special garden designs. Prune this shrub after flowering. This will keep it healthy and compact. Barberry tolerates sites in full sun, partial shade and shade.
Warty barberry (Berberis verruculosa) is a hedge plant with high ornamental value. The shrub blooms with beautiful yellow flowers. In autumn, the leaves of the warty barberry turn reddish. The advantage of Berberis verruculosa is that it grows slightly larger compared to other barberries. All varieties of barberry are quite undemanding when it comes to soil. This makes it one of the most popular anti-intrusion hedge plants.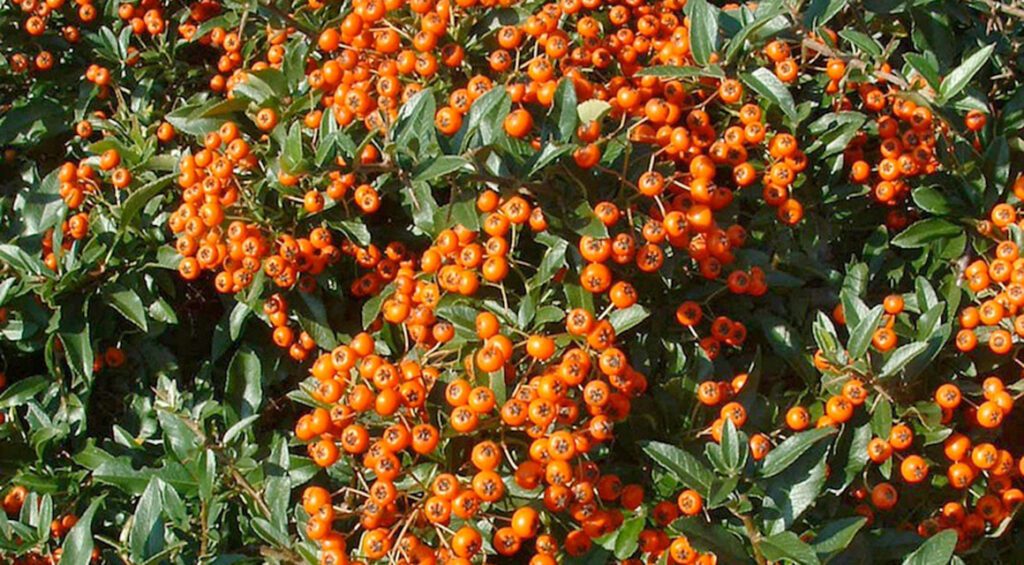 Firethorn

Another hedge plant that enjoys particular popularity is the firethorn. The name already reveals that this hedge plant is rich in thorns. And the orange and red berries that appear on its branches in autumn look like small, bright sparks in the dark green. In our webshop you can find different varieties of firethorn. All varieties are suitable as a burglar-proof hedge. The firethorn is very hardy and robust. Strong winds, sea climate, salty soils or shady locations are no problem for it.
Its hardiness is certainly one reason why firethorn is commonly seen in public green spaces and squares. It is also often seen in coastal regions, where it is popular for planting because of its hardiness. However, firethorn also does well in a garden. This hedge plant does not require much care, but significantly increases the ornamental value of your garden. This is due not only to the many orange to red berries, but also the beautiful white flowers from which they develop. What makes firethorn special is that it can also be used as a climbing plant. You can plant it on the facade of your house or on a fence. In addition, the firethorn fits perfectly into very different garden styles.
You don't necessarily have to prune firethorn into a narrow shape: This burglar-resistant hedge plant is just as beautiful when it grows a little more freely.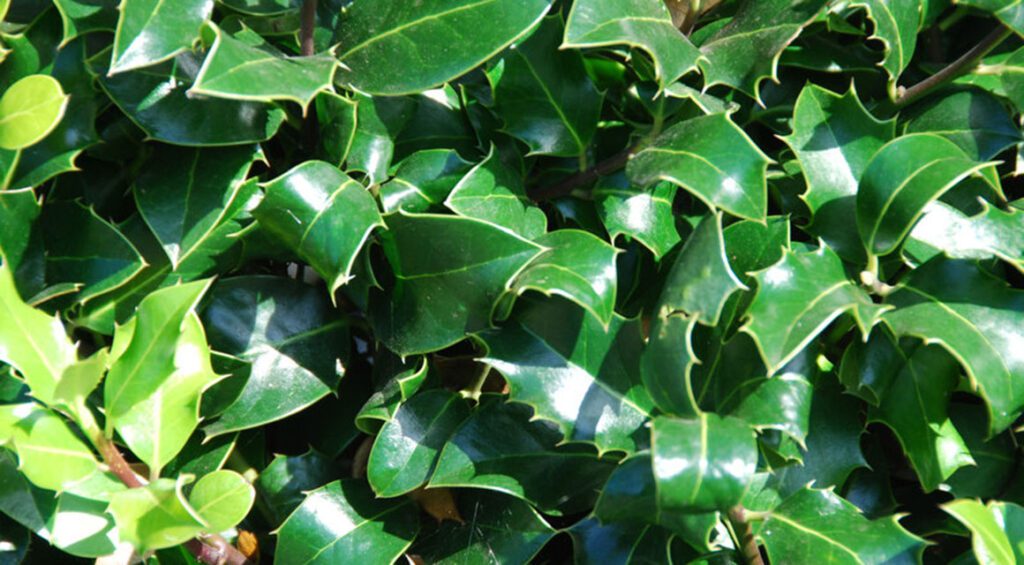 Holly

Holly is a hedge plant that after a few years is as good as impenetrable. Even though hollies do not bear thorns, they do have sharp spines on their leaves. Thus, hollies are also suitable as burglar-resistant hedges. Holly trees are often used as decorations at Christmas. Their dark green, shiny leaves and the striking red berries then also always spread a somewhat festive mood. Holly trees stay green all year round and give your garden a beautiful and elegant look.
When pruning holly, it is necessary to wear good garden gloves, as it is easy to injure yourself on the prickly leaves. In our webshop you can find different varieties of holly. There is the common holly, but also the hollies 'Hedge Star', 'Hedge Fairy', 'Alaska', 'Blue Maid' and 'Blue Prince' are available. Each holly has its own unique charm and character. Take a look around our web store and use the photos and descriptions to decide which holly will do best in your garden. Holly should be pruned regularly in the beginning so that it grows opaque.
There are many ways to create an intrusion-resistant hedge. The hedge plants mentioned are all burglar resistant and retain their foliage during the winter. Check out our other hedge plants with thorns, such as hedge barberry, blackthorn or hawthorn. While these plants are not evergreen, they can certainly be an attractive solution. Finally, all of our hedge plants are beautiful to look at and will enrich your garden in a very special way.
I have 30 years of experience and i started this website to see if i could try and share my knowledge to help you.
With a degree a Horticulture BSc (Hons)
I have worked as a horticulture specialist lead gardener, garden landscaper,  and of course i am a hobby gardener at home in my own garden.
Please if you have any questions leave them on the article and i will get back to you personally.