If you are looking for a privacy hedge, deciduous hedge plants are usually the first plants out of the question. After all, these hedge plants don't have leaves on their branches in the winter and therefore offer less protection from prying eyes than evergreen hedge plants. For some garden owners, this is not a problem, as they are not in the garden in winter anyway. However, do you want a deciduous species for its appearance and still have privacy in the garden? This is possible by choosing the right plants. We will be happy to show you which deciduous hedge plants provide privacy.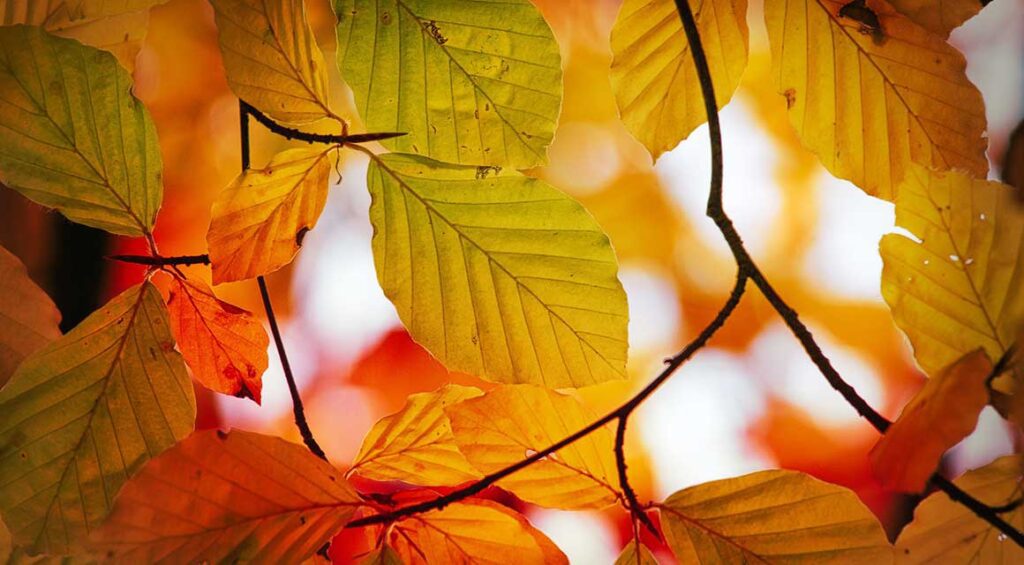 How do deciduous hedge plants protect your privacy?

It may sound a little contradictory: deciduous hedge plants that provide privacy. After all, it's often the leaves that cover the gaps between the branches. Yet, there are hedge plants that are so densely branched that you can barely see through them even without leaves on the branches. A beech hedge is an excellent example. In an autumn that is not too cold, the leaves from the copper beech and copper beech will stick to your beech hedge when they dry out. But even when they fall off your hedge, the branches are so close together that curious passersby have to work hard to see through them.
Some deciduous hedge plants can also protect your privacy in other ways. Hedge plants with thorns are a great way to keep intruders out of your yard. If you choose a hedge plant species with thorns and fairly dense branching, such as hawthorn, then no one will think of pushing the branches aside or meandering through the hedge. For this reason, it makes an excellent burglar-proof hedge. Whether or not your hedge plants have thorns on their branches, you can stimulate branching in most hedge plants by cutting them back regularly. A hedge plant will branch where you cut it back.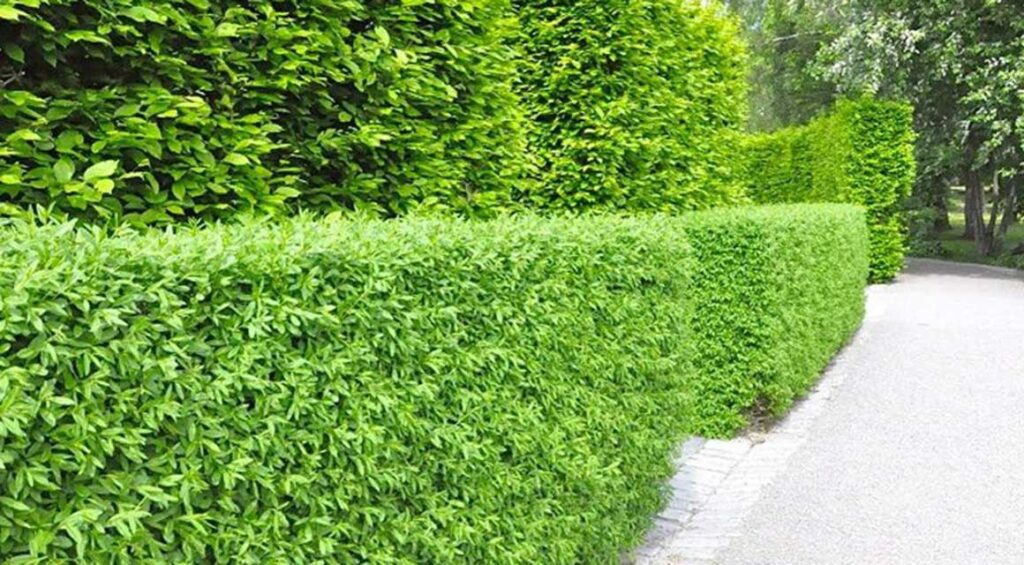 Deciduous hedge plants with dense branching.

We have already mentioned beech as an example of a hedge plant whose branches are so close together that they bring a considerable amount of privacy and protection to the garden, even without leaves. A privet hedge also branches very densely after a few prunings. This is good when it gets so cold in the winter that the privet sheds its leaves, although in our climate the privet will retain most of its leaves through the winter. Especially the evergreen privet 'Atrovirens'.
However, there are hedge plants that branch so densely that you don't have to worry about them in the months when they are not in leaf. The field maple, for example, is a plant you hardly have to worry about. Even with little care, these hedge plants grow steadily although we recommend regular pruning to encourage branching. Hornbeams will also protect your garden once they have shed their leaves. The branches are densely packed and require a lot of creativity from uninvited guests.
By the way, the hornbeam is not related to the beech. These two varieties are used for similar hedges, as their leaves are very similar. Hornbeams have a greater chance of losing their fall foliage, but on the other hand, hornbeams are among the few hedge plants that thrive in wet soil. Thus, hornbeam can be planted even on clay soil.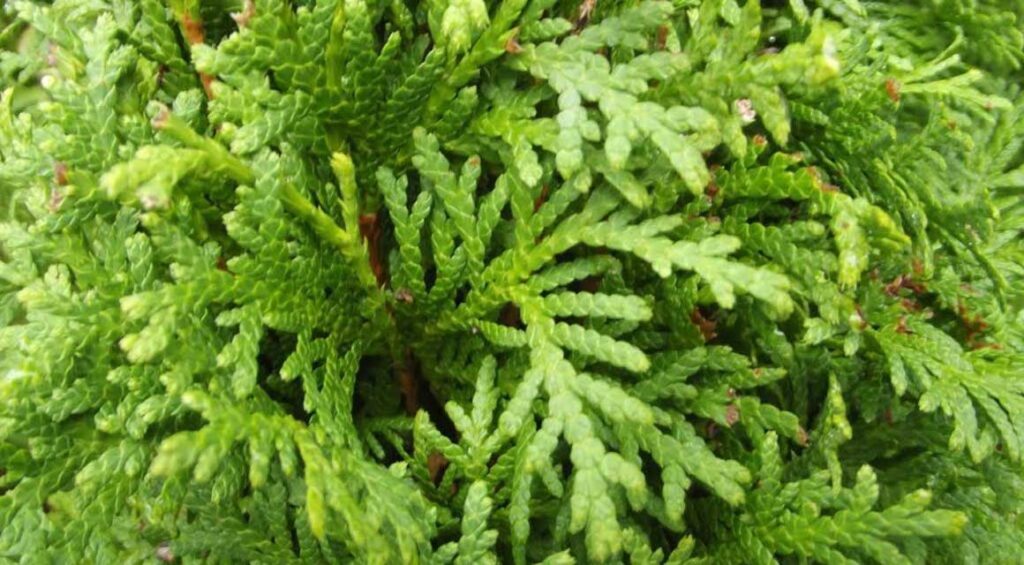 Wintergreen and deciduous combined

Have you seen a hedge plant variety you like, but it doesn't really provide the privacy screen you're looking for? Then you could also plant an evergreen variety as a privacy screen and place the deciduous hedge plant variety you like in front of it. This way you have a hedge with the look you want, but also the assurance that no one can look into your garden all year round. However, it is important that you find the right plants. Normally it will be about quite narrow evergreen hedge and a deciduous hedge plant that also does not get too wide.
A plant species such as blackthorn or most dogwood species are not ideal then, because they have quite an extensive root or branch network, so they don't really tolerate other plants nearby. For example, you might consider a very narrow ivy hedge and plant the deciduous hedge plant that you like in front of it. The thuja, yew and Leyland cypress are conifers that can be cut quite narrow. If you choose a conifer hedge, keep in mind that a yew hedge grows much slower than other varieties.
Deciduous hedging plants for an evergreen hedge can also be used to plant a low flowering hedge in your garden without compromising your privacy. Usually people look over it easily but not if there is a taller evergreen hedge behind it. Low flowering hedge plants such as the finger bush, common lilac, potato rose or apple rose, can stand in your garden and beautify your own view without people looking into your garden.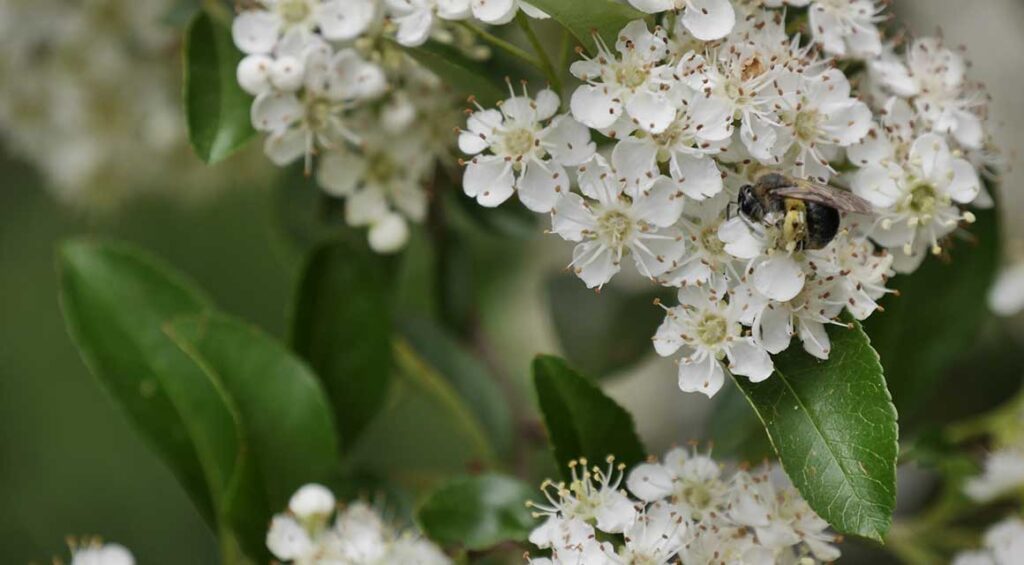 Other options for privacy and flowering

Of course, deciduous hedge plants don't offer the privacy options that taller evergreen hedge plants do. But with the right choice of plants and proper care, different deciduous varieties can also provide a bit more privacy. That way, you have a privacy hedge that also changes with the seasons. Would you rather have an evergreen hedge that blooms beautifully or bears colorful fruit? Then you should consider the rhododendron or the firethorn.
I have 30 years of experience and i started this website to see if i could try and share my knowledge to help you.
With a degree a Horticulture BSc (Hons)
I have worked as a horticulture specialist lead gardener, garden landscaper,  and of course i am a hobby gardener at home in my own garden.
Please if you have any questions leave them on the article and i will get back to you personally.