You want to plant a hedge in your garden? There is so much choice in hedge plants that it is easy to lose track. Which plants are suitable for a hedge? And what else should you pay attention to? Here you can get tips from a professional.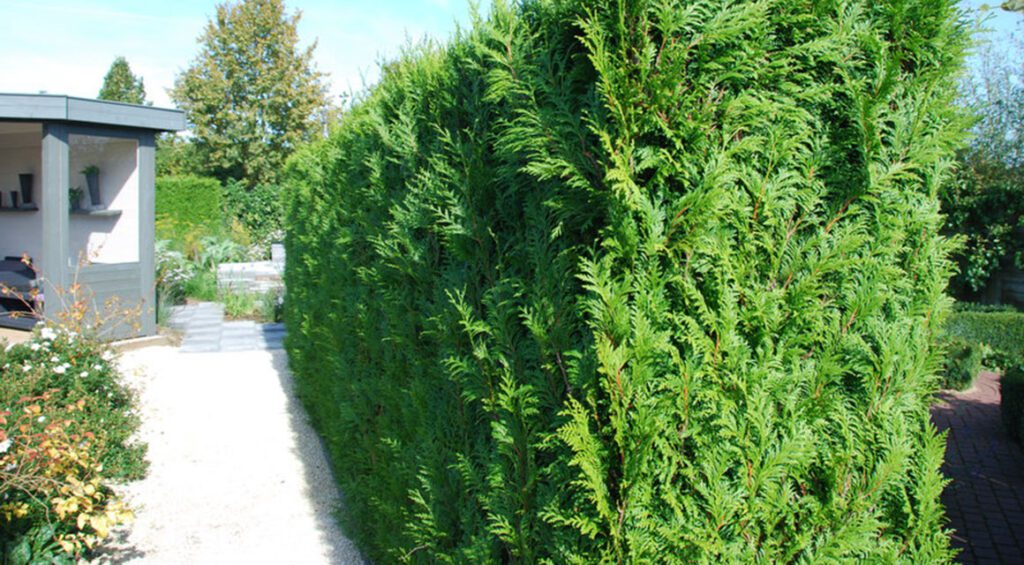 This is what you need to consider when buying a hedge

Boring fences are making way for beautiful hedges in more and more gardens. When planting a hedge, there are a few things to consider. There is a suitable hedge plant for every garden. We have beautified many gardens with a hedge, enhancing many residential neighborhoods as well. A hedge gives your garden a natural and elegant look. It is also proven that people are happier and more productive in a green environment. So there are plenty of reasons to choose a hedge.
But what should you look for when planting a hedge? First, take a closer look at the soil in your yard. Not every plant grows equally well in all soils. Most hedge plants do not tolerate waterlogging. Some hedge plants require nutrient-rich soil where water can drain easily. Others do not make any special demands on the soil. Knowing the condition of your garden soil will help you choose your new hedge plant. On our website, each hedge plant indicates which soil is ideal for it.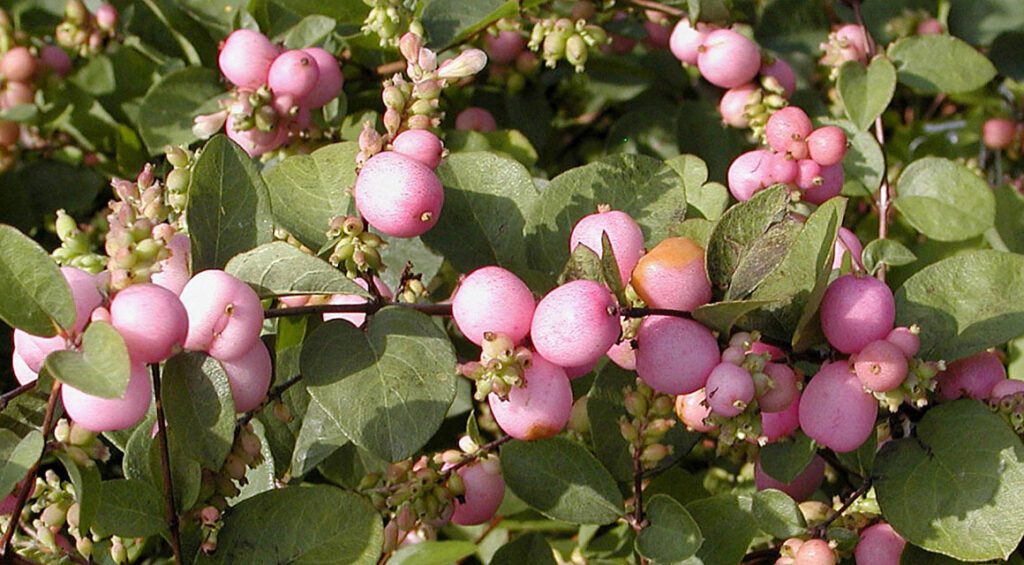 There it also says what location is best suited. Sometimes it is not so easy to find the right hedge plant for the garden design. A formal garden usually requires an evergreen hedge that can be trimmed into a narrow, classic shape. In a country or informal garden, both evergreen and deciduous hedge plants have their place. However, a deciduous hedge is often chosen for such a garden. Of course, a mixed hedge of deciduous and evergreen plants together is also an option. Take a look at the mixed hedges in our webshop.
Once you have determined the type of soil in your garden and you know where you want the hedge to be, you just need to determine what style your garden should have. Then choose the hedge plant that will fully meet your wishes.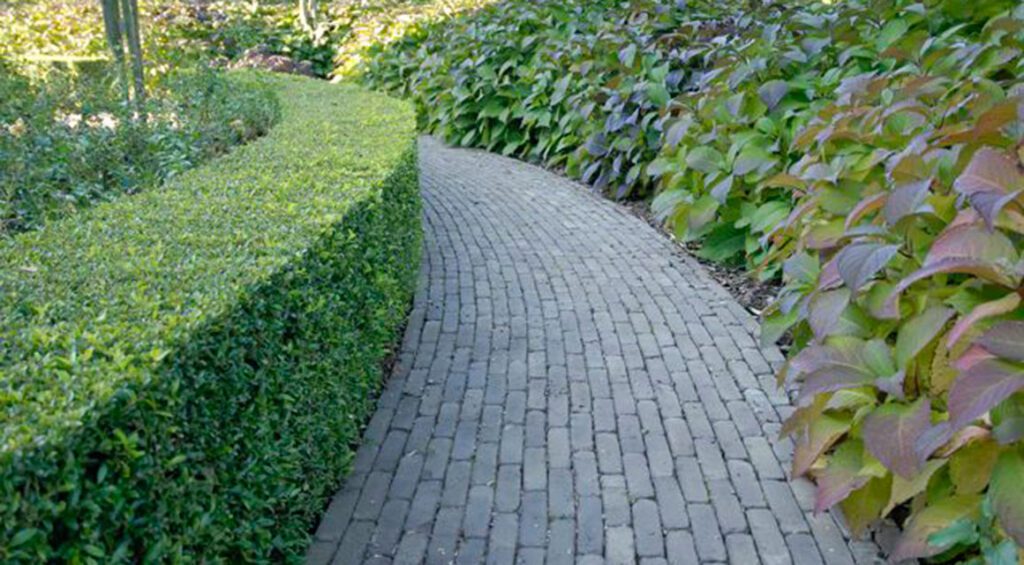 Which hedge plants are suitable?

You can choose from a variety of deciduous and evergreen plants in our shop. When planting a hedge, it is important to first be clear about how the garden should look in the end and what style it should ultimately have. Do you want it to be a tall or a low garden hedge? And do you want a hedge that is opaque all year round? Do you prefer a traditional hedge of a more understated appearance that will blend into your garden? Or can it be a hedge plant with a very unique character that attracts all eyes?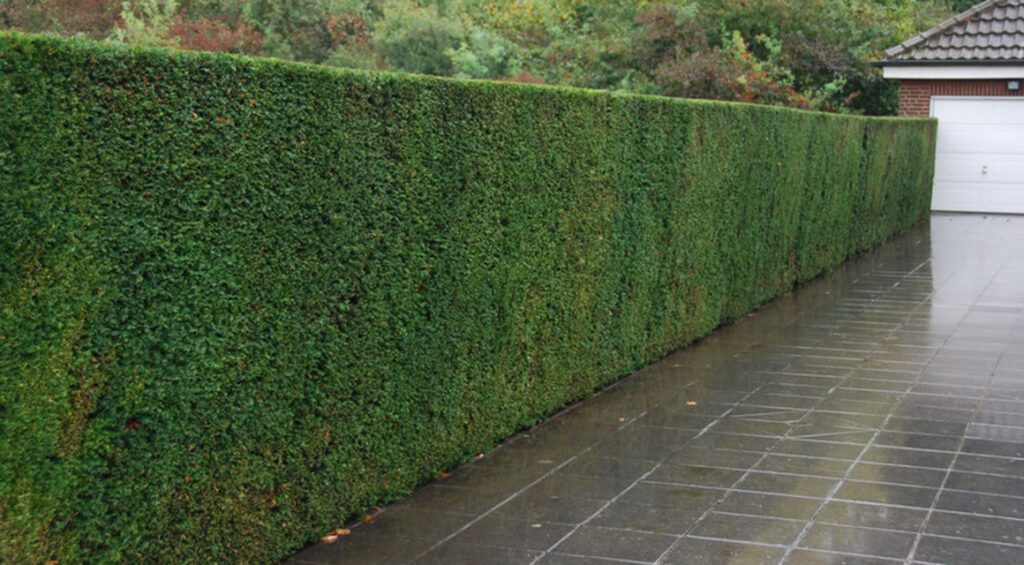 Only after you have clarified these questions for yourself, start looking for a hedge. If you want to plant a privacy hedge, it is best to choose hedge plants that retain their leaves in the winter, thus preventing you from seeing into the garden even in the cold months. The plants must also be able to grow tall enough. Good choices for tall hedges include conifers such as thuja, yew, false cypress and Leyland cypress. Other evergreen hedge plants such as cherry laurel, holly, loquat and ivy are also ideal for this purpose. Do you prefer a deciduous hedge after all? Then, too, you have a huge selection to choose from.
For example, how about a beech hedge (Fagus sylvatica), which is always popular? This hedge plant is considered deciduous. However, it retains most of its withered leaves in the winter, which provides a good privacy screen in the garden. Consider the commonly planted copper beech or the less common copper beech, which impresses with its oxblood red leaves. Privet is a semi-evergreen plant that sheds its leaves only during particularly harsh winters. Other popular deciduous hedge plants include hydrangea, hawthorn, barberry, garden jasmine, forsythia, finger bush and potato rose.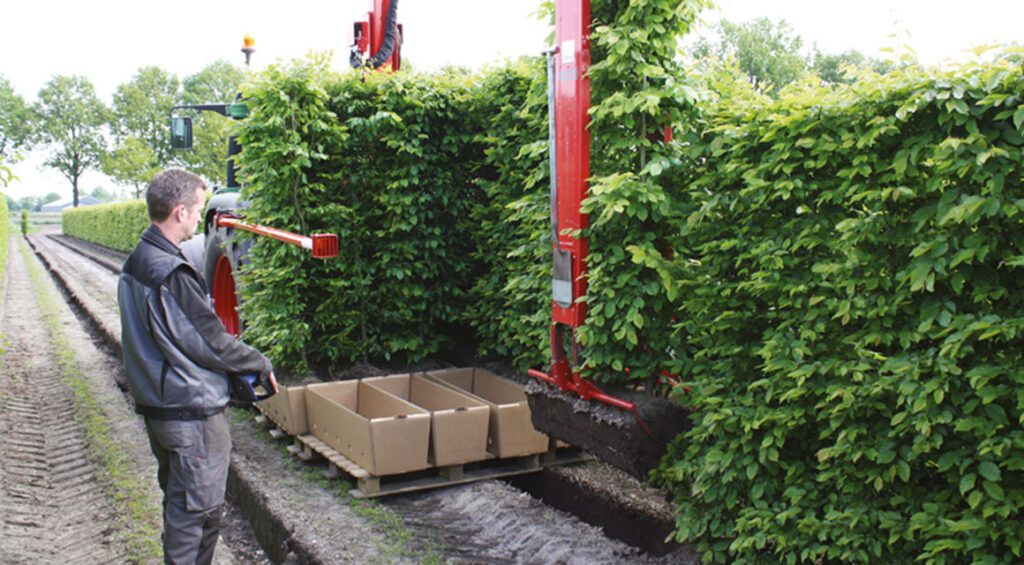 Take only plants that are suitable for your garden.
It is not always easy to choose the right hedge plant for his garden.
Whether evergreen or deciduous, each hedge plant has its own unique character and will greatly enhance your garden. Once you have taken into account your personal wishes, determined the type of soil in your garden and set the style of your garden, there is nothing standing in the way of a beautiful garden.
I have 30 years of experience and i started this website to see if i could try and share my knowledge to help you.
With a degree a Horticulture BSc (Hons)
I have worked as a horticulture specialist lead gardener, garden landscaper,  and of course i am a hobby gardener at home in my own garden.
Please if you have any questions leave them on the article and i will get back to you personally.