Use Your Garden Greenhouse Properly
A garden greenhouse finally allows you to master all the conditions for growing your favorite plants. France Serres gives you all the basics for the success of your greenhouse crops.
OPTIMIZE THE USE OF YOUR GREENHOUSE AND MAKE A SUCCESS OF YOUR SEASON
THE IMPORTANCE OF A GOOD VENTILATION
TO HAVE A GOOD LUMINOSITY
LIMIT THE TEMPERATURE AMPLITUDES
WATER EFFICIENTLY AND REGULARLY
PRESERVE SOIL HUMIDITY
OPTIMIZE YOUR SPACE
PROMOTE POLLINATION
CROP ROTATION
THE ASSOCIATION OF COMPANION PLANTS
PREPARE YOUR GREENHOUSE FOR THE NEXT SEASON
CLEAN YOUR TARP
CHECK THE CONDITION OF YOUR GREENHOUSE
VENTILATE THE INSIDE OF YOUR GREENHOUSE
PREPARE YOUR SOIL
WINTERIZE YOUR PLANTS
LIVING IN A REGION WITH A PARTICULAR CLIMATE
OPTIMIZE THE USE OF YOUR GREENHOUSE AND HAVE A SUCCESSFUL SEASON
THE IMPORTANCE OF A GOOD VENTILATION
The aeration of your garden greenhouse is the central point for the success of your crops, especially during the summer period and the big heats. Be careful, even when it is not very hot, you must remain vigilant. For example, during the first sunny days of spring, the plants can fry.
AIRING YOUR POLYCARBONATE GREENHOUSE
All our polycarbonate greenhouses have the same ventilation system: ventilation by chimney effect. Thanks to the skylights located on the roof of the greenhouse and the entrance door, the confined air is expelled by a current of air. It is the wind coming from the front door that brings fresh and oxygenated air to your vegetable garden.
For more peace of mind, opt for France Serres automatic openings. Our models ventilate your greenhouse in your absence and regulate the opening according to the outside temperature! Very practical when the weather is hot, these automatic openings are however afraid of frost, remember to remove them during the winter period.
You can also add a forced ventilation system. This process requires an electrical installation to put an air extractor fan in your garden greenhouse. This system provides the extra air that specific crops or large greenhouses that are difficult to ventilate naturally require.
VENTILATE YOUR TUNNEL GREENHOUSE
Depending on the model of tunnel greenhouse you have in your garden, the ventilation of your greenhouse will be different.
For the models with 2 doors, you just have to create a draught by opening the two entrances: the classic greenhouse ventilation.
For the models of tunnel greenhouses with windows, the side windows of our tunnel greenhouses continuously ventilate the interior of the vegetable garden. Opening the door will only reinforce the air flow to amplify the ventilation even more.
THE CONSEQUENCES OF POOR VENTILATION
Poor ventilation of your greenhouse can increase the humidity level and promote the development of fungi and diseases in your garden. The good health, the photosynthesis and the respiration of your plants depend on a good control of the ventilation.
Last important point to know, a badly ventilated greenhouse where it is very hot will not be well pollinated. Indeed, pollinators such as bees or bumblebees do not like high heat and will not enter your greenhouse. More than 70% of all crops, including almost all fruit and vegetables, depend on animal pollination. The consequences can therefore be harmful to the quality of your crops.
THE IMPORTANCE OF GOOD VENTILATION
Clean your greenhouse cover or polycarbonate panels if they are dirty. A clean greenhouse cover will allow more light into your garden greenhouse.
If your greenhouse has become an impenetrable tropical jungle, it may be time to prune some of your more overgrown plants. They are darkening your greenhouse and may even be depriving other plants of light.
Beforehand, it is important to have chosen the right location for your garden greenhouse. The lengths of your greenhouse will receive more light if they face east and west. This is especially important in winter when the sun is at its lowest. In summer, you will have to manage the temperature rise.
LIMIT THE TEMPERATURE AMPLITUDES
Plants, especially the most fragile ones, cannot stand sudden temperature variations. Therefore, be careful when choosing the material for your garden greenhouse. Alveolar polycarbonate, for example, has a very good insulating capacity and limits the temperature variations in your greenhouse.
When temperatures rise, it is necessary to relieve your plants with shade. If the aeration of your greenhouse is vital during hot weather, techniques also exist to shade your garden greenhouse. To do so, paint the walls with Spanish white or install shade cloths outside your greenhouse. At the end of the summer, clean the Spanish White with a water jet. In addition, remember to open your greenhouse to create aeration.
WATER EFFICIENTLY AND REGULARLY
In the greenhouse, your crops obviously do not benefit from the natural watering that is rain. You must therefore water your plants yourself in the greenhouse, on a regular basis, with a hose or a watering can.
Efficient automatic watering systems exist. The drip system, for example, is simple to install and discreet in your vegetable garden. The zones to be watered are chosen and targeted, you will save water and money.
In our vegetable gardens, the different plants we grow are not watered in the same way. Be sure to water your plants according to their specific needs. For example, zucchini may need to be watered heavily, while carrots have lighter needs, and leeks need only be watered to keep the soil cool. Some plants need to be watered at the base of the plant, not on the leaves, to prevent mildew from developing.
During your watering, make sure that the water is about the same temperature as the greenhouse so as not to destabilize your plants. Indeed, the roots are sensitive to thermal shocks which damage and disturb the growth of the plants. An efficient and practical solution is to create a water tank next to the greenhouse. An efficient and practical solution is to create a water tank next to the greenhouse. Remember to close it well to avoid the development of harmful insects such as mosquitoes. You can also use cans that you will leave in the greenhouse.
CAUTION: Avoid spraying chemical fertilizers, pesticides or other abrasive products near the structure and the tarp. This will damage the materials prematurely.
PRESERVE SOIL MOISTURE
For gardeners who want to control all the parameters in their vegetable garden, France Serres advises to take into account the natural humidity of your soil. It is necessary to maintain it throughout the seasons so that your soil does not become exhausted prematurely. It is important to know your type of soil, to judge the quantity necessary.
Mulching your crops is an extremely effective way to keep your soil fresh and moist. You will create an environment conducive to insects which are a formidable weapon against pests. Insect pests are dangerous to agricultural crops: slugs, for example, wreak havoc on salad plantings. Preserve and develop a rich and diverse environment to protect their natural predators
Mulching also limits the appearance of weeds that absorb nutrients and energy from your plants. France-Serre offers an ecological hemp mulch roll, simple and easy to install. 100% natural, it enriches your soil when it decomposes.
OPTIMIZE YOUR SPACE
In your garden greenhouse, space can sometimes quickly become limited. It is therefore important to think efficiently about your growing space. Even more so if you intend to work with the crop rotation method.
With this in mind, you can start by creating a work surface in your garden greenhouse.
Create a real nursery by installing a small potting table. The folding aluminum potting table is very useful for simply arranging the space inside a greenhouse.
For even more plants, you can place small shelves along the walls of the greenhouse. Our hanging shelf with 4 growing trays allows you to prepare seedlings and cuttings without losing any cultivable area in your tunnel greenhouse.
To move around easily and to spare your plants, install a central aisle in your greenhouse. We advise you to use a hard surface for your soil which stores heat well, ideal especially during cold spells.
Also think about storing all the necessary material in another space. Potting soil bags and other tools take up space. You might as well reserve this space for your crops.
In winter, depending on your heating system, remember to reserve a space for them. Depending on the method used, the need can quickly become important.
PROMOTE POLLINATION
Pollination is essential to have fertile crops. Indeed, if some plants are self-fertile, others need pollinators to fertilize the flower. For a greenhouse full of life, attract pollinators with melliferous plants.
These nectar-rich flowers, such as yarrow and borage, are popular with pollinators. Your best allies will be butterflies, bees and bumblebees, all of which are very effective in fertilizing your greenhouse plants.
It is essential to avoid all chemical products that would harm the health of pollinators.
If despite your best efforts you are having trouble getting the pollinators to come. You can try running your fingers through the flowers to try to substitute for the pollinator.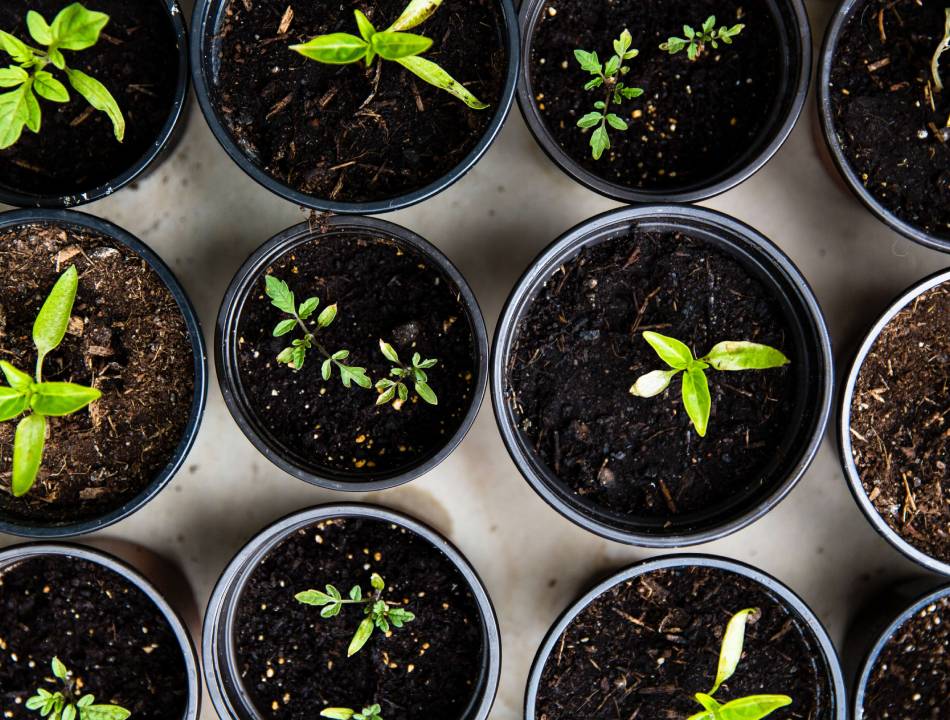 CROP ROTATION
To optimize your harvests and the good growth of your fruits and vegetables, crop rotation is an efficient process. It is about avoiding soil exhaustion by not planting the same plants in the same places every season. If you decide to leave an area without a crop, consider feeding your soil with natural fertilizer or compost.
The other benefit of crop rotation is to limit the spread of disease.
By avoiding having plants of the same family two years in a row in the same place, diseases will not resume.
In principle, divide your vegetable garden into four main zones:
Leafy vegetables
Fruit vegetables
Vegetables Seeds
Root vegetables
To oversimplify, each group has different needs. By rotating each group, the soil will have the opportunity to renew the type of resources essential to another group. Plants feed differently depending on their family. Vary your vegetable plantings. To be on the safe side, keep a notebook of where your crops are grown each season.
THE ASSOCIATION OF COMPANION PLANTS
The cultivation of certain plants is necessary for the tranquility of your greenhouse and pollinators are vital to the good health of your fruits and vegetables.
By associating certain herbs or flowers with others, the plants can protect each other from insects that are harmful to your plants. For example, garlic keeps most unwanted insects away while basil can enhance the taste of tomatoes. It is the same for onions and carrots.
Be careful, some associations are bad, avoid for example planting mint with your carrots. Potatoes do not like to be planted next to cucumbers and zucchini.
Some plants and flowers also have the particularity of attracting insects that attack pests, such as borage or knapweed, which attract ladybugs, which will feast on aphids.
PREPARE YOUR GREENHOUSE FOR THE NEXT SEASON
After one growing season, what should you do in your greenhouse to prepare for next spring?
There are many essential things to do for the upcoming season. You can clean up crop residue, turn the soil and plant a green manure. If you haven't already done so, consider removing any shade tools that you used during the summer.
When the temperatures start to drop, there are probably still vegetables and cuttings in your greenhouse. You still have some work to do in the garden to start a new season with peace of mind.
Also check the condition of your accessories, such as shelves and growing tables.
But more generally, you can start by cleaning your greenhouse, the cover or its walls depending on your model.
CLEANING YOUR COVER
To extend the life of your tarp, consider removing it each winter and washing it with soapy water. The tarp should be cleaned inside and out to remove any vermin that may be on it. If you don't want to remove your tarp from the structure, you can use a sponge or a soft brush on a telescopic handle to reach the top of your greenhouse. Finally, don't forget to rinse with clear water.
CHECK THE CONDITION OF YOUR GARDEN GREENHOUSE
The maintenance of your greenhouse is essential, especially during the winter period. A garden greenhouse lasts much longer if the covers are well maintained, taut, and protected against wind and weather.
Check the condition of the structure, especially the screw threads, to avoid any bad rubbing with the cover. Also remember to check the ground fastening. Winter and its storms can bring their share of bad surprises. Take the time to check the condition of your tarp. It should not have any holes, tears or cracks.
Any weaknesses or problems should alert you. If you find a flaw in your tarp, you probably have a problem to solve before the next season. It may be necessary to replace your tarp. Even a small hole in a poorly stretched tarp can grow in a windy night. Finally, don't forget to turn off the irrigation and drain the water from the pipes.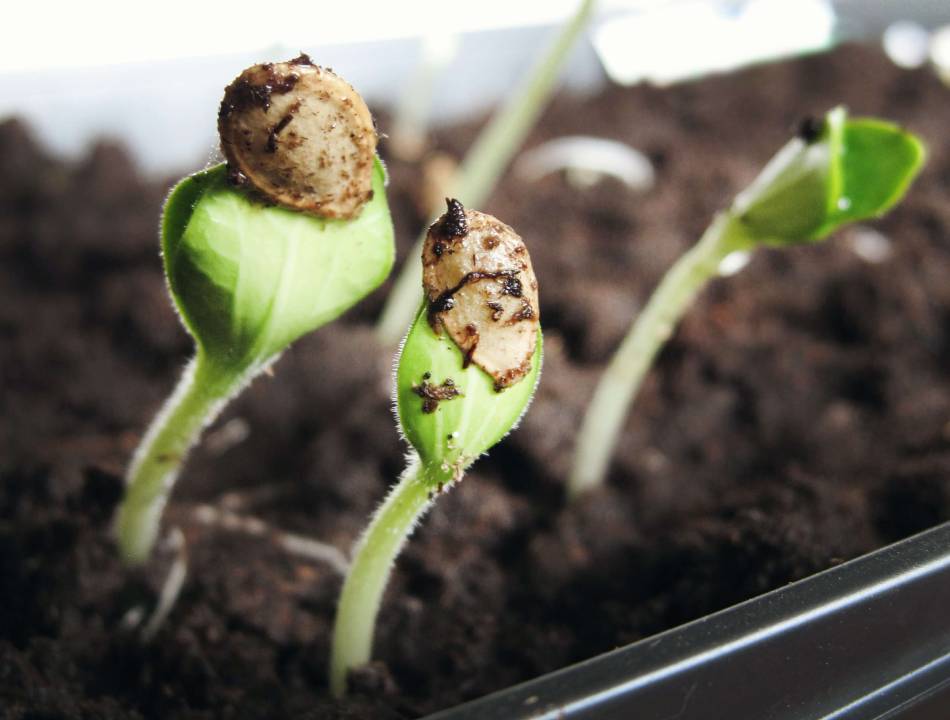 VENTILATE THE INSIDE OF YOUR GREENHOUSE
Make sure your greenhouse is well ventilated. With the lack of sunlight and falling temperatures, humidity can quickly increase and bring its share of diseases. You need to remove diseased plants and evacuate condensation.
PREPARE YOUR SOIL
Loosen your soil to remove roots and weeds.
Ideally, you should change your soil by digging 10 cm and replace it with soil from an area not used for any crop.
You can then enrich the soil with potting soil and water it abundantly. You can even cover your soil, once the operation is done, with a 5cm thick mulch so that it decomposes in time. A well decomposed soil produces what is called humus, which contributes to the fertility and stability of your soil. Humification" is characterized by a light, black soil with a characteristic undergrowth smell. The darker your soil is, the richer it will be in humus.
In addition to being an ecological gesture, feeding your soil in a natural way rather than with traditional fertilizers allows your plants to be fed regularly without "spiking" like with powerful fertilizers. You also preserve the quality of the water table in your region.
WINTERIZE YOUR PLANTS
Do you want to protect your crops, especially cold plants, all winter long? Garden greenhouses need a helping hand and should be well insulated to resist frost:
Insulation with 30 mm bubble plastic preferably. Indeed, it is useless to heat your garden greenhouse if you have not insulated it beforehand. Easy to install, this insulating film also lets the necessary light through for your plants.
The use of a heater, once you have insulated your greenhouse.
There are several types of heating, more or less natural, depending on your inclination.
The white oil heater to preserve a small surface from freezing. Electric heaters with thermostats heat and ventilate even a greenhouse. However, be careful with your electricity consumption even though most heating models have thermostats.
There are more natural methods such as mulch or compost. You can discover these methods in our dedicated article.
LIVING IN A REGION WITH A PARTICULAR CLIMATE
If you live by the sea or in a mountainous region, here are some points to know. We would like to point out that our garden greenhouses should be kept out of the wind. If a wind corridor crosses your garden, place a fence to avoid the Venturi effect.
By the sea
On the coast, it is rare to face frosts and summer is cooler than inland. Faced with the strong winds in these regions, place the gable facing the prevailing wind. The installation of a Deltane wire on a tunnel greenhouse is highly recommended to protect the cover from gusts of wind.
Be aware of the effect of the sea air on your greenhouse. Don't hesitate to spray with water to remove traces of sea spray and preserve your greenhouse from corrosion.
The tubes of your greenhouse will need to be large enough to withstand the storms and strong gales that accompany them.
However, don't hesitate to insist on anchoring during installation to avoid any mishaps.
As far as cultivation is concerned, the soils on the seashore are a bit poorer and draining. So make sure to improve your soil before starting your plantations.
At the seaside, the wind dries out the soil more quickly. Do not hesitate to water more generously.
In the mountains
In the mountains, greenhouse gardening deserves even more attention. You will face a lot of wind, snowfall and stronger UV rays.
If snow falls, be sure to remove your polycarbonate panels. Otherwise, clear the snow from your greenhouse roof to prevent the weight from sagging your panels and structure. The light supply would also not be sufficient.
You can also terrace your floor so that your greenhouse is straight.
The important temperature differences between night and day will probably force you to insulate the greenhouse. Your plants will then be protected against frost.
It is obvious that these particular climatic conditions alter a little more quickly the longevity of your garden greenhouse. Finally, it should be noted that the ideal growing season is shorter due to the longer winters than in the plains.
Concerning the tunnel greenhouses, the installation of a Deltane wire is essential. The weight of the snow will soon deteriorate your tarpaulin, if you do not install one.