Last updated on October 23rd, 2023 at 08:26 pm
Conifer and beech hedges are of course always a nice eye-catcher, but sometimes you want to have something different from the neighbors in your garden. How about a hedge with a Far Eastern flair? Bamboo hedges are hardy and evergreen and also create a particularly friendly atmosphere in your garden. Bamboo not only adds a touch of the Far East to your garden, but is also very practical. For example, bamboo is very easy to cut. In addition, the plant is characterized by compact growth, which quickly makes the hedge opaque. But bamboo is much more than an attractive hedge plant that you can use to create a beautiful privacy hedge. These 4 reasons speak for a bamboo hedge.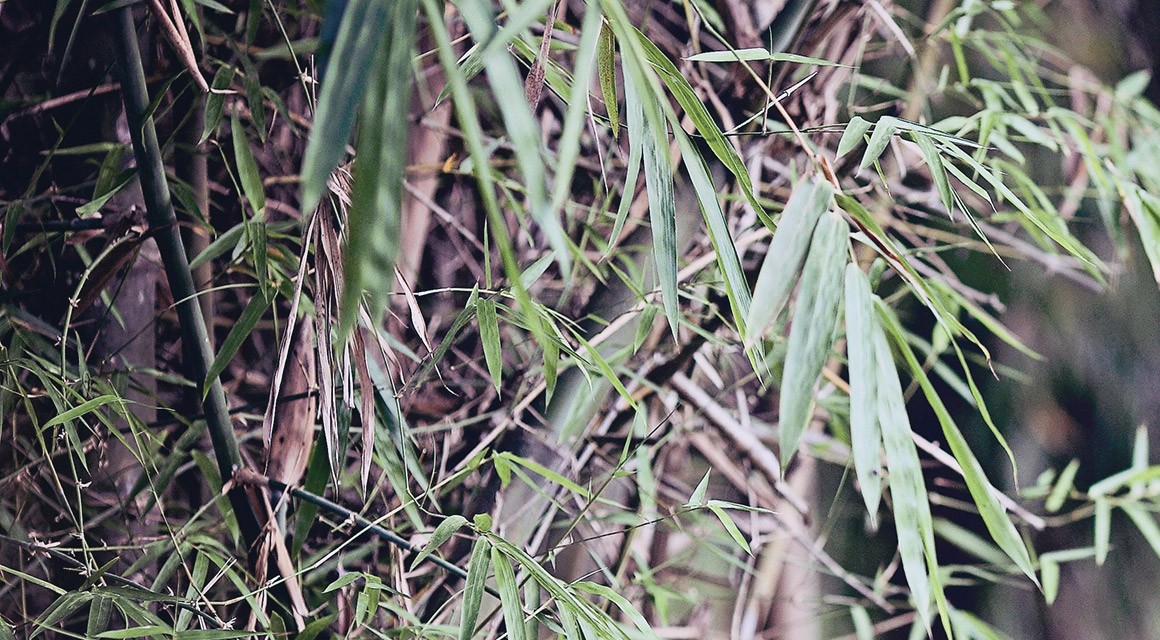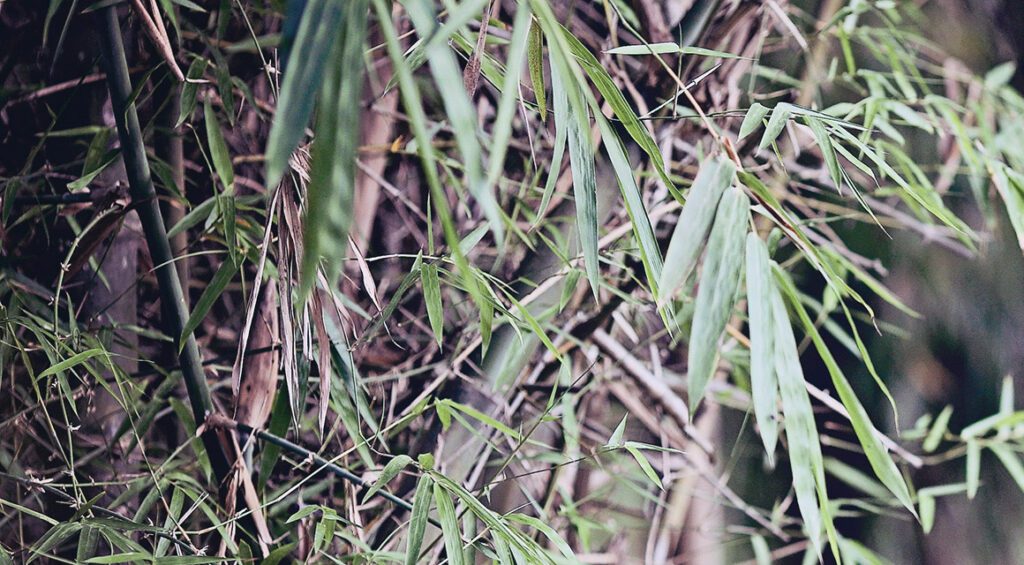 A distinction is made between rampant bamboo and non-rampant bamboo. Bamboo that sprouts root runners or rhizomes is not well suited as a hedge, because it is not limited to its location, but quickly spreads to the rest of the garden. Such bamboo can therefore also pose a threat to other plants or a beautifully tiled patio. The non-sprawling bamboo species have the botanical name Fargesia. At Kolffplants.co.uk you will find several varieties of Fargesia, all of which do not form root runners and grow relatively quickly. These characteristics make it quite easy to get a bamboo hedge with a neat appearance. In addition, our bamboo can be planted individually or in groups. This hedge plant is best suited for sunny or semi-shady locations and thrives in any soil.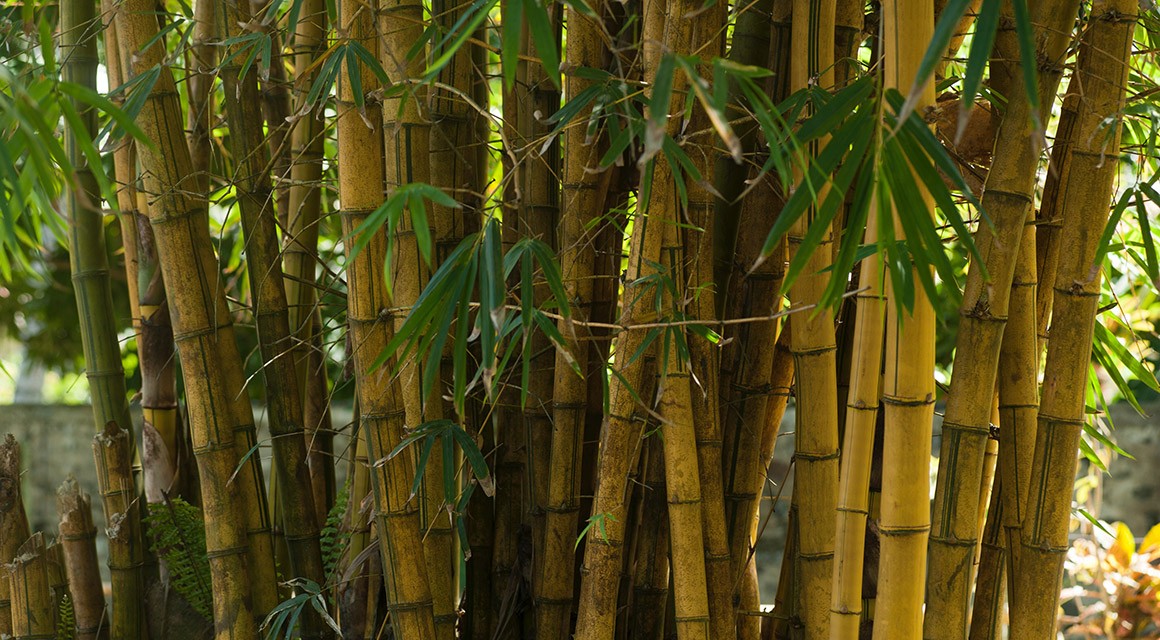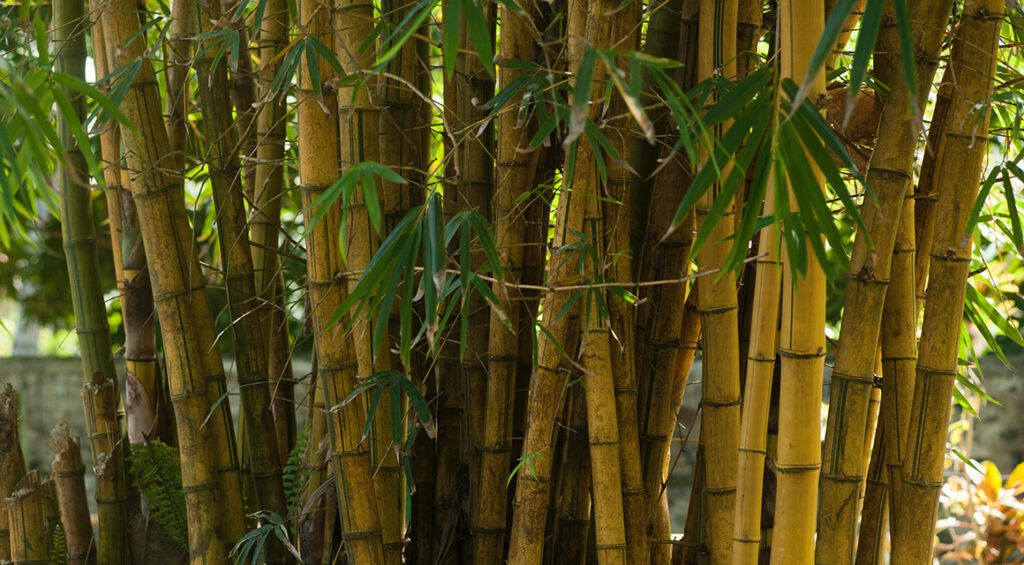 Bamboo has a long life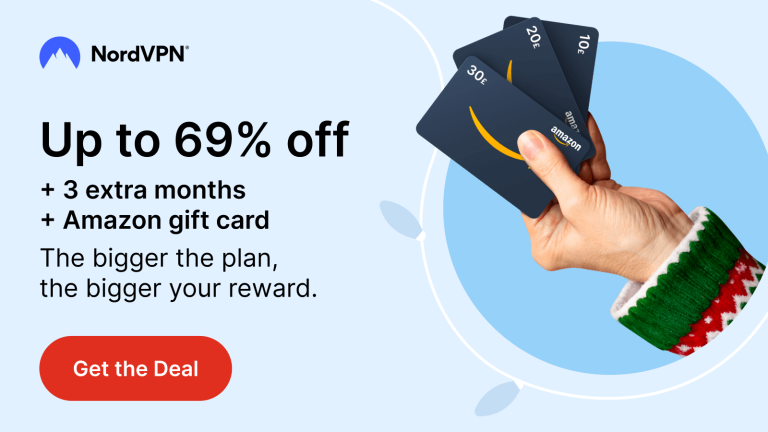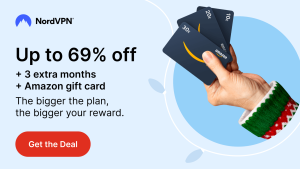 Bamboo often lasts a lifetime. Although the hedge plant looks very graceful and elegant with its slender culms and feathery leaves gently swaying in the wind, it is still a very robust plant. Don't let its delicate appearance fool you: Bamboo is very tolerant of pruning. If you prune bamboo, a beautiful evergreen hedge will result as if by itself. There are many options with bamboo: a strict, narrow hedge with a neat appearance or a wide, free-growing hedge that looks completely natural. No matter which hedge you choose: With bamboo, anything is possible. The best month to prune is June. You can also put the hedge trimmer to work again in August. Pruning stimulates the formation of new shoots, so your bamboo hedge will grow fuller and denser.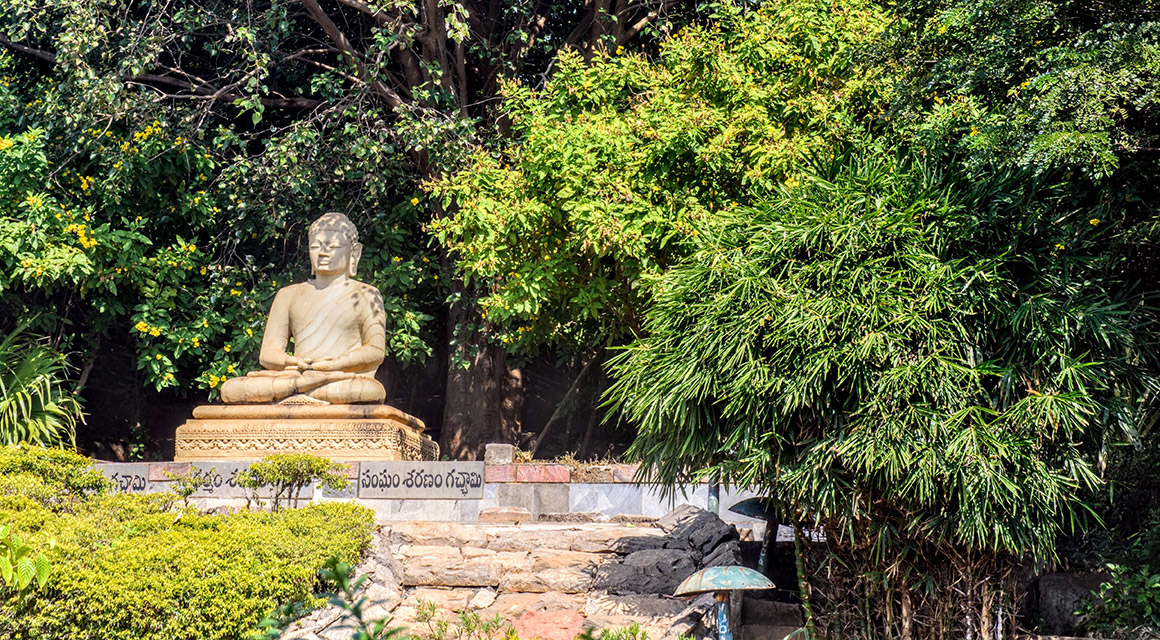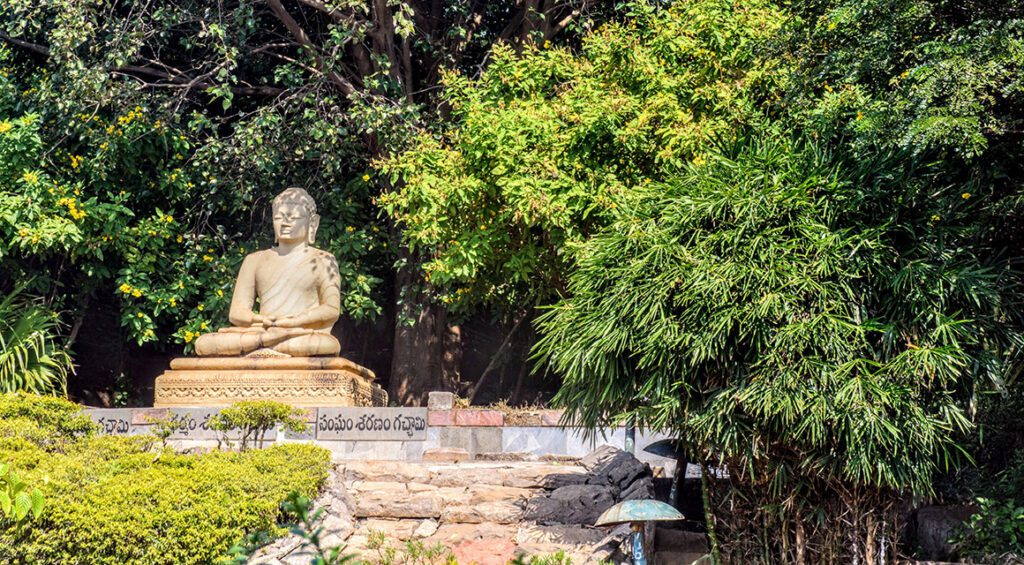 Bamboo hedges fit well with different garden styles

Despite its Far Eastern character, bamboo does not only fit into Asian-style gardens. Perhaps a bamboo hedge is not the first choice for a formal, classical garden. However, in gardens that are a little less strict in design, this hedge plant is an ideal fit. Don't want a whole hedge of bamboo? Then plant bamboo in small groups or as solitaires. This way you can enjoy the calming effect of this special plant, but choose a completely different plant for the design of your hedge. Bamboo combines wonderfully with different plants, shrubs and flowers, so let your imagination run wild! You can also plant the bamboo in a flower box or pot.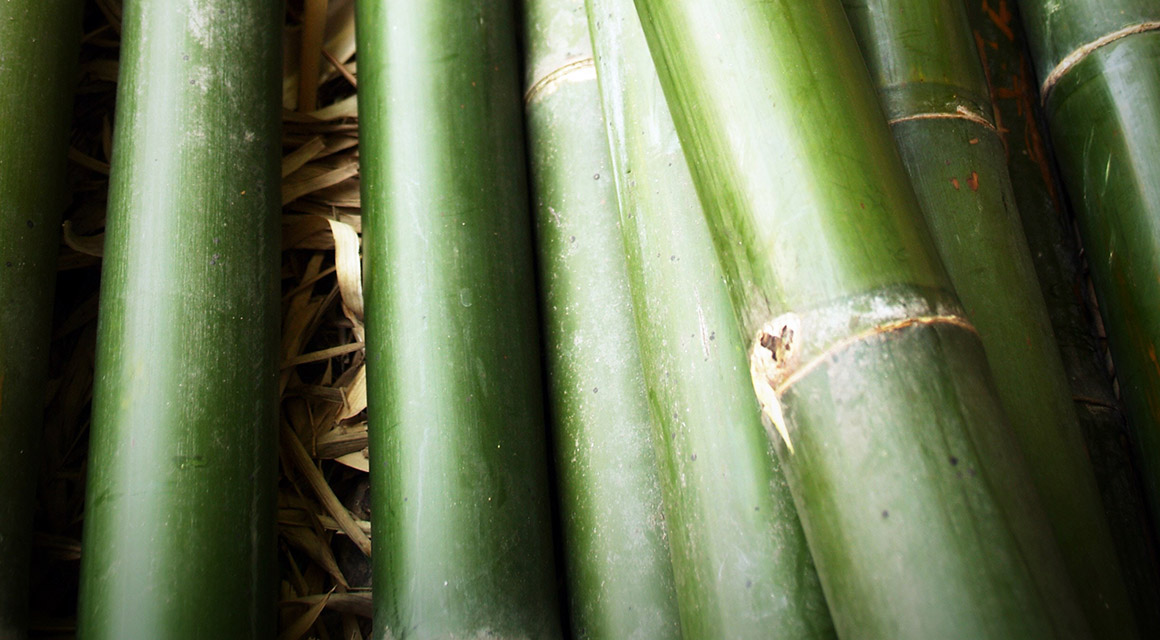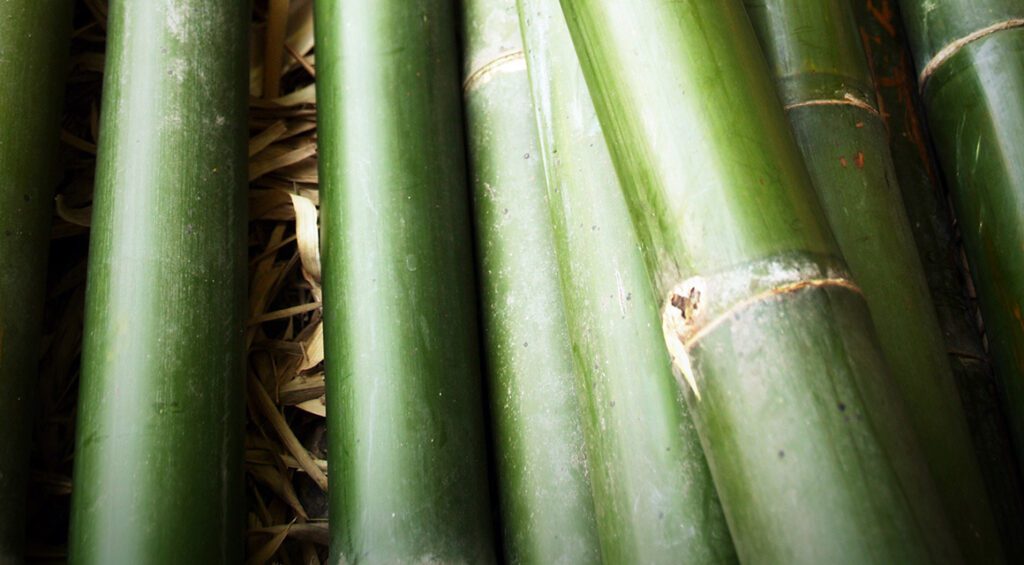 Bamboo is good for our inner peace

Bamboo has a calming effect. This also comes from the gentle, soothing sound the leaves make when they rub against each other in the wind. Anyone who plants bamboo in their garden will notice the positive effect it has on their inner peace. As scientists have noted time and again, a green environment is good for stress. You simply relax easier when you look at beautiful green plants. Bamboo is particularly suitable for this purpose. If your garden is meant to be relaxing, a bamboo hedge is always a good choice.
Not convinced yet? Although bamboo has all these fantastic properties, you may prefer a hedge plant with a completely different effect.