When replacing your old hedge with a new one, there are a few things you should keep in mind. In any case, the hedge plants must be suitable for the soil in your garden. Which hedge suits your garden depends not least on its size. With us you will find the right hedge for smaller and larger gardens. Even on a balcony or terrace, you can integrate hedge plants as a green element. We will be happy to help you find the hedge that will meet all your needs and desires.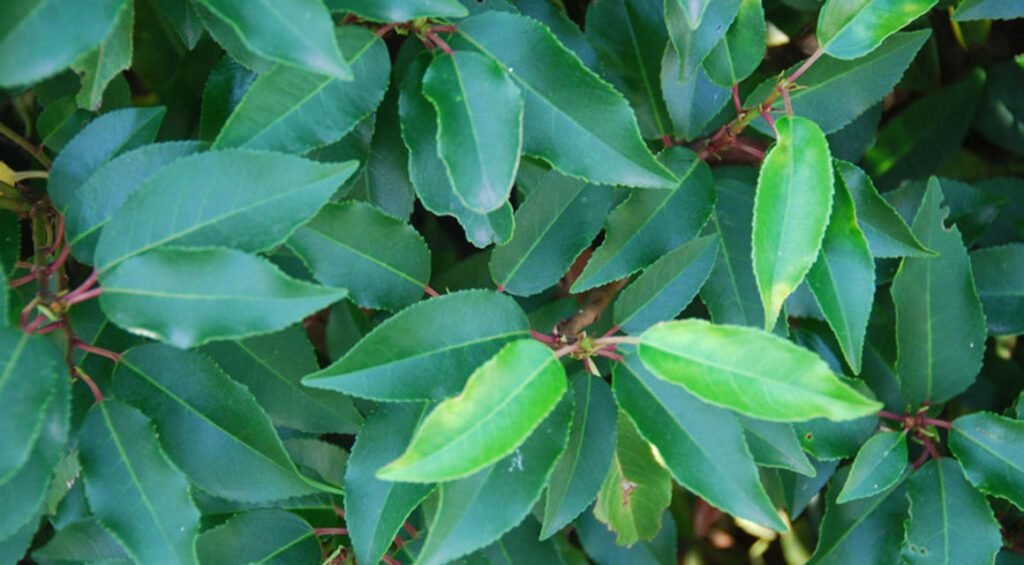 Hedge plants for large gardens

You have a large garden? Almost all deciduous and evergreen hedge plants are suitable for large gardens. Of course, if you have a large area, you have more freedom in designing. As a rule, tall, vigorously growing hedges look better in a large garden than low hedges. For example, a beautiful cherry laurel hedge is suitable for this purpose. Cherry laurel usually grows quite high. Since cherry laurel also grows in width, it is ideal for gardens where there is enough space.
Cherry laurel varieties such as 'Novita', 'Rotundifolia', 'Caucasica' or the Portuguese cherry laurel are often seen in gardens. Cherry laurel hedges are evergreen and therefore provide a good privacy screen even in winter. In addition, cherry laurel is considered to be particularly elegant in appearance and is therefore very popular with many garden lovers. Conifer hedges fit equally well in rather sprawling gardens. Conifers that are popular as hedges include yew, Leyland cypress and thuja (arbor vitae). Would you prefer a deciduous hedge after all? Then how about a mixed flowering hedge?
Hawthorn hedges are also great for large gardens. The same goes for hornbeam, beech hedges and privet, but they can all be planted very well in smaller and medium-sized gardens. Do you want to make your fence or hedge taller in a natural way? Then a trellis hedge that is taller than the fence or existing hedge is a great solution. Behind an existing hedge, a trellis at the same time provides a fuller appearance. With a large yard, there are many options. Choose your favorite hedge from our wide range!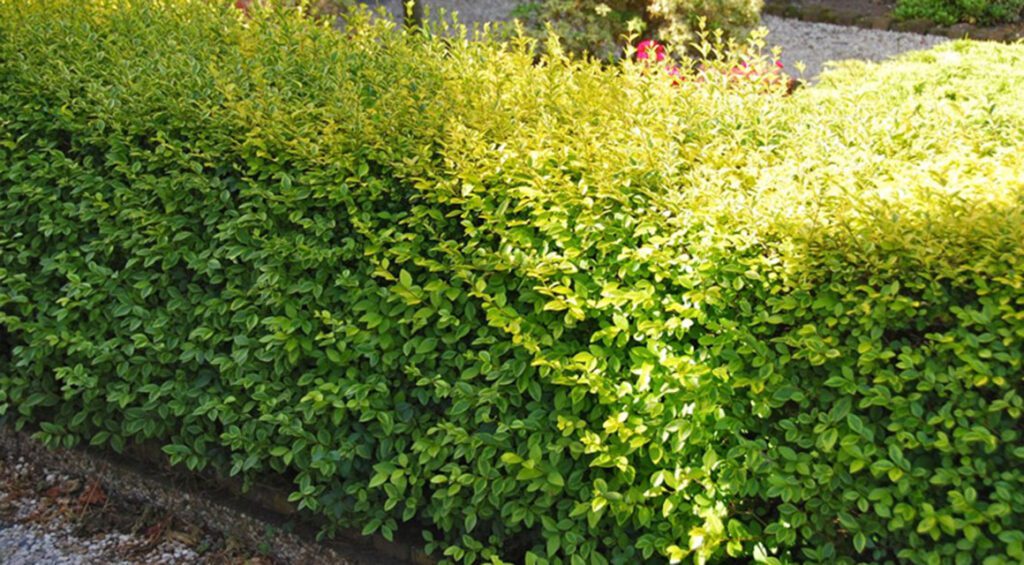 Hedge plants for small gardens?

If you have a small garden, it is not always easy to find a suitable hedge. But here, too, you have a diverse selection. Many hedge plants tolerate pruning well. If you trim your hedge regularly, they are great for smaller gardens. Yew, boxwood and the various evergreen boxwood alternatives are ideal. Privet also looks great in smaller gardens. Some conifers, such as Thuja 'Emerald', tend to grow slender and slowly in height, making them perfect for small gardens in particular. Hardy, fast-growing conifers like Leyland cypress need a little more attention.
Cherry laurel hedges also require more care because of their fast and wide growth. Nevertheless, there are cherry laurel varieties that are suitable for smaller gardens. The cherry laurel 'Otto Luyken' does not grow very tall and makes a very nice green border in a small garden, as do the cherry laurel varieties 'Herbergii' and 'Etna'. The cherry laurel 'Genolia' is an elegant, narrow hedge plant that also fits nicely into a small garden when pruned regularly. The same goes for the fragrant flower (osmanthus). You want to beautify your balcony? Even then you do not have to do without several beautiful hedge plants.
Wintergreen shrubs in planters will add atmosphere to your balcony. In this way, you will create a green environment even in a small space, even if you live in an apartment with a balcony. Suitable plants for balconies are boxwood, yew or Japanese holly. Slow-growing hedge plants that do not take up much space look especially nice in elegant planters.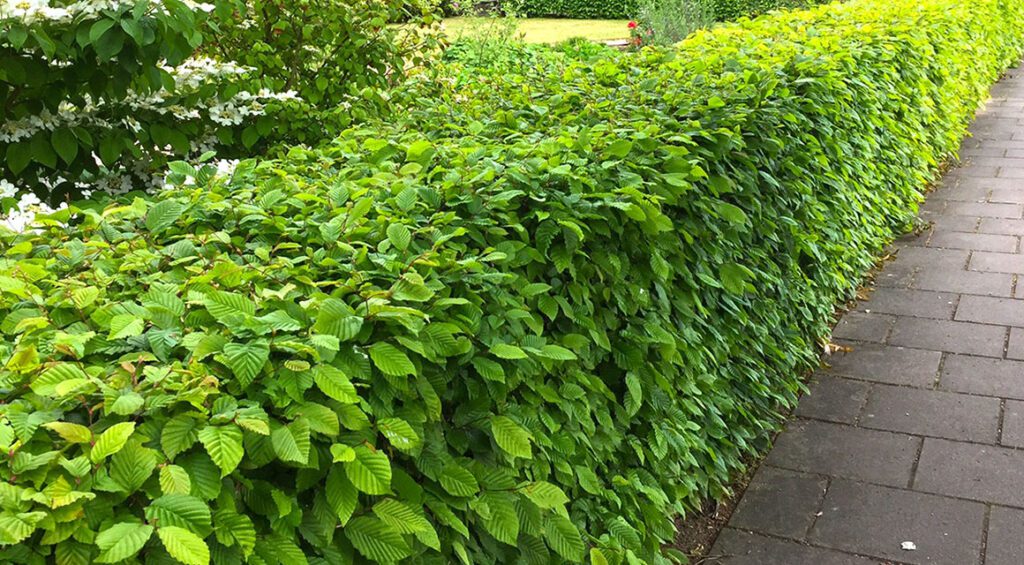 Hedge plants for medium gardens

If you have a medium-sized garden, the selection of suitable evergreen and deciduous hedge plants is extensive. Consider beforehand how much space you want to allocate in your garden for the hedge. Are you willing to set aside a piece of garden for a sturdy, wide-growing hedge? Or do you want more space and prefer a narrow, slightly lower hedge? You should also consider the amount of maintenance required. Do you want a fast-growing hedge that requires regular trimming? Or would you rather have one that grows slowly and is happy with an annual trim?
As a rule, beech, hornbeam, privet, yew and thuja are good choices for a medium-sized garden. However, boxwood or a common boxwood alternative is also a great fit for a medium sized garden. Take a look around our web store. Get inspired and choose the hedge plant that best fits the design of your garden. Are you unsure whether a hedge is suitable for your garden? Contact us, we will be happy to advise you on choosing the right hedge.
I have 30 years of experience and i started this website to see if i could try and share my knowledge to help you.
With a degree a Horticulture BSc (Hons)
I have worked as a horticulture specialist lead gardener, garden landscaper,  and of course i am a hobby gardener at home in my own garden.
Please if you have any questions leave them on the article and i will get back to you personally.