Although there are enough green hedge plants, too much greenery in the garden can look boring and monotonous. However, if you use flowering hedge plants that have showy flowers or fruits, then this can break up the play of colors in your garden. Hedge plants usually bloom only for a short time. But even autumn, with its deciduous, colorful hedge plants, is short-lived. Do you feel like a change? Then you can use hedge plants with red leaves. This will give your garden a wonderful look even without flowers.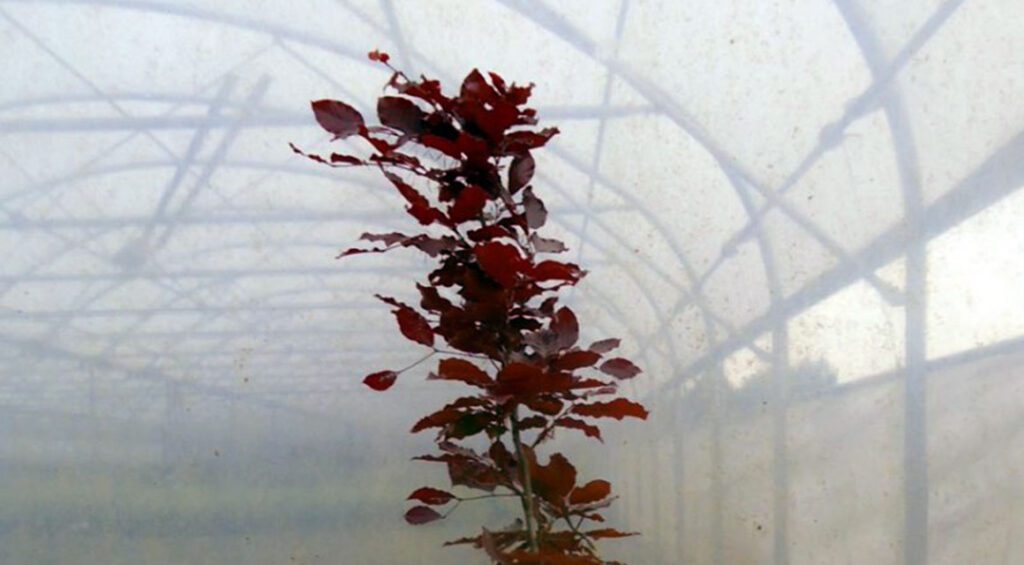 Why use hedge plants with red leaves?

Hedge plants come in many different shades of green; anything is possible between a garish yellow-green hue, as with the Yellow Leyland Cypress (Cupressocypris leylandii 'Castlewellan Gold'), to an elegant blue-green hue, as with the Blue Bog Cypress (Chamaecyparis lawsonia 'Columnaris Glauca'). But there are also hedge plants that have variegated leaves, as in the case of the Japanese aukube (Aucuba japonica), or even as in the case of the various cultivated forms of the creeping spindle. So, with a green hedge you have quite a few options, nevertheless, more and more often people are interested in hedge plants that have varied leaf shades of different colors.
Fortunately, of course, this option is also available in our webshop. So, from now on, you don't have to wait for autumn to get a lot of pleasure from a different colored hedge in your garden. However, we would also like to inform you that the two hedge plants we are about to present to you are cultivated forms. So in nature these hedge plants do not exist, that is why they are particularly interesting plants. So if you want to have a striking garden, then the following two plant varieties should not be missing in any case.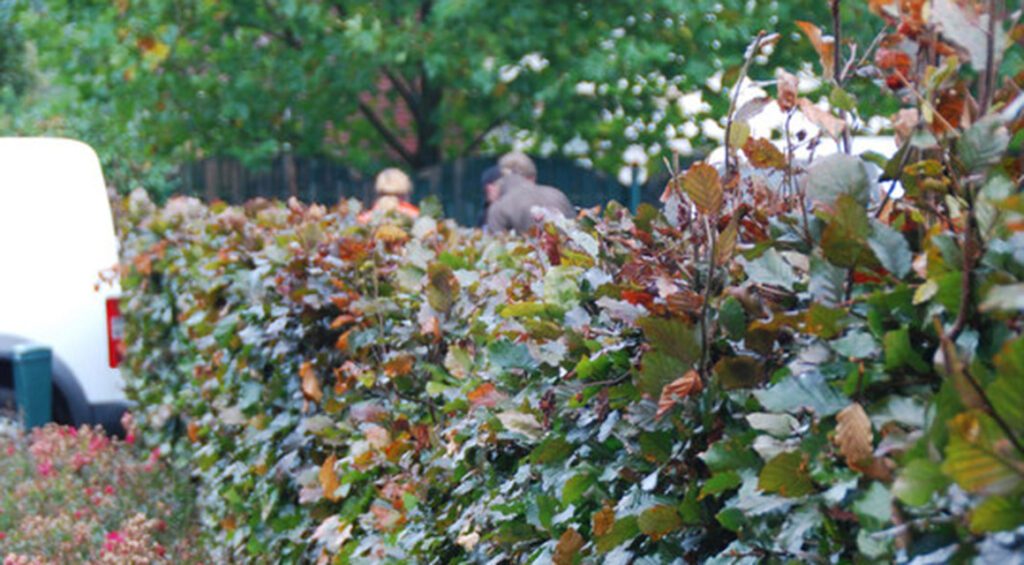 The blood beech

The blood beech (Fagus sylvatica 'Atropurpurea') differs from a beech hedge (Fagus sylvatica) only because it is of a different color. The copper beech has green leaves that show a brown discoloration in the fall. However, the blood beech has quite different, quite interesting shades. Of course, it has a red color, but this shade of red is always different during the year. Young shoots have a rather coppery shade of red, and then in the summer a rather dark red to purplish-red shade shows up. Although the blood beech leaves also turn brown in the fall, the red tone can still be seen quite beautifully in the fall.
Otherwise, the blood beech is actually quite similar to the copper beech. This means, among other things, that the dried leaves remain on the hedge in the fall and winter. However, in case of heavy frost, they will fall off. So, as a privacy hedge, the copper beech is particularly suitable. This also means that the copper beech and the copper beech can be planted in the garden side by side or one after the other. After all, both plants grow in the same way. Such a two-tone beech hedge is then the optimal mixture if you prefer copper beech and copper beech. With beech trees your garden will become a real eye-catcher.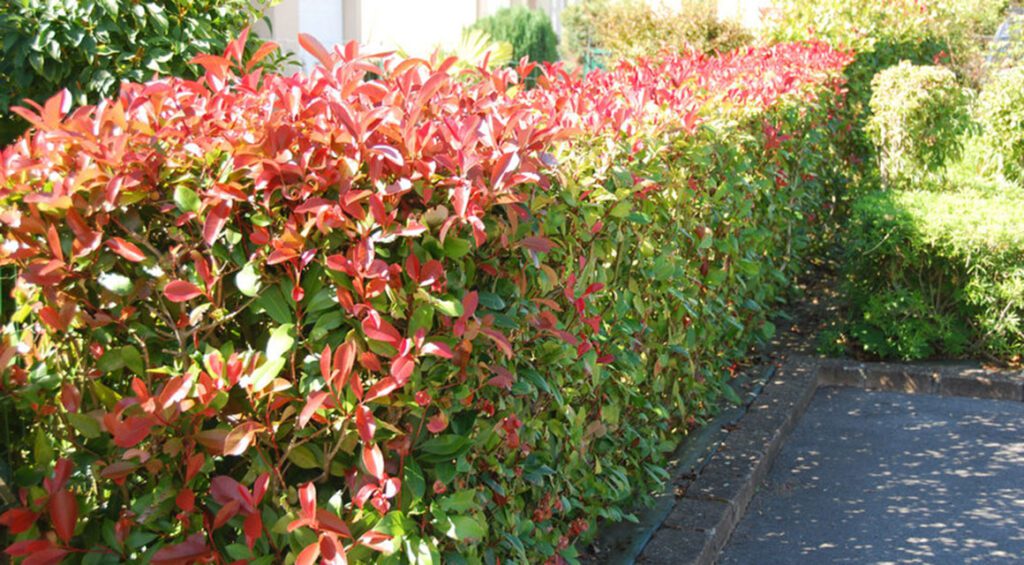 The red medlar

Glossy medlar (Photinia fraseri 'Red Robin') is a special hedge plant. This plant belongs to the evergreen hedge plants, because it does not lose its leaves in winter. In addition, the fresh, new leaves have a bright red color. When these leaves slowly get older again, they turn a dainty, dark green color. Also, be sure to trim a glossy medlar hedge back to the old wood every year so that you have a wonderful, red hedge in your yard every year. The contrast between the red and dark green leaves is unique and decidedly decorative.
Also, you should know that a glossy medlar hedge is not a privacy hedge. This is because it is not particularly compact, so it cannot ward off prying eyes. An informal medlar hedge should be cut back once or twice a year, which is sufficient and the hedge will be able to keep its shape. However, the fact that the glossy medlar is moderately hardy can be problematic. So if you live in a cold region, then you should take this into account. You may be able to cover the glossy medlar (roots) with a winter fleece. Therefore, you should also always plant the glossy medlar in a sheltered location.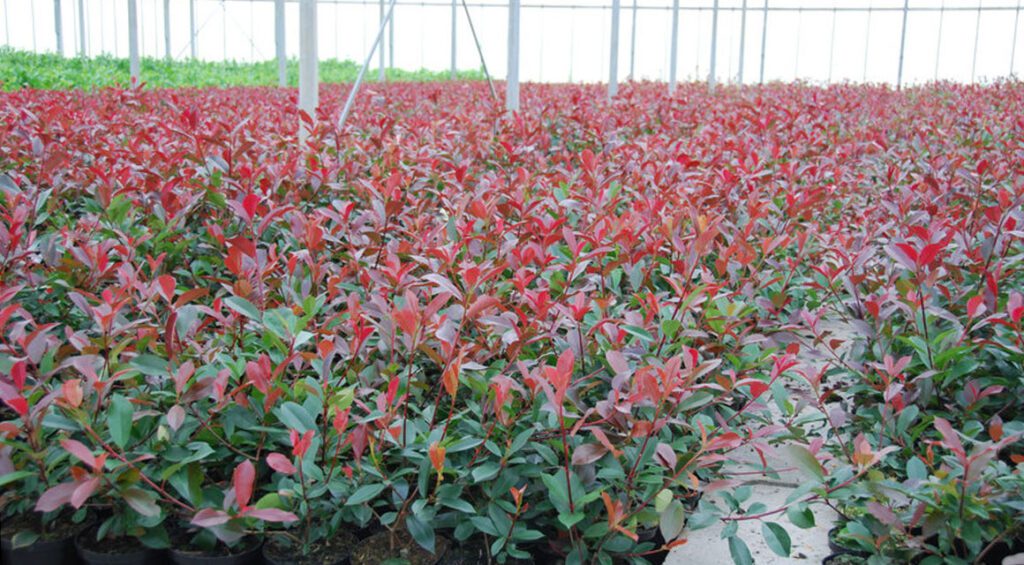 I have 30 years of experience and i started this website to see if i could try and share my knowledge to help you.
With a degree a Horticulture BSc (Hons)
I have worked as a horticulture specialist lead gardener, garden landscaper,  and of course i am a hobby gardener at home in my own garden.
Please if you have any questions leave them on the article and i will get back to you personally.