Do you have a small garden? Maybe you think that a beautiful hedge is out of the question for you then. After all, there is little space and a garden border would only get in the way. Or is it? In fact, there are hedge plants for small gardens that will look perfect in your garden too! The small size of your garden may then be a challenge, but we will be happy to help you achieve your dream hedge!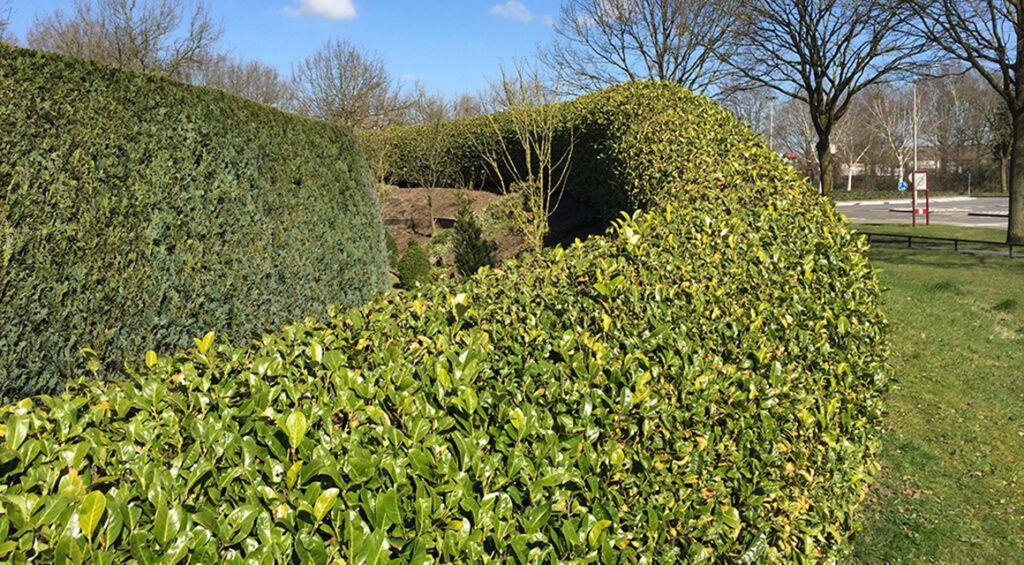 What hedge plants are ideal for a small garden?

In a small garden you need a hedge plant that grows neither too fast nor too wide.
Low-growing hedge plants are particularly suitable. Compact growing hedge plants are made for gardens with little space. The cherry laurel grows rather quickly in width as well, which is why it is not the first choice for smaller gardens. However, there are three exceptions: the cherry laurel varieties 'Otto Luyken', 'Etna' and 'Zabeliana'. These varieties grow more slowly and also not as much in width as others.
The various ivy varieties also make excellent hedge plants for a small garden. How fast does an ivy grow? Set up a trellis for the ivy to grow up. Such a structure is very narrow and requires very little space. You can decide for yourself how high you want your garden border to be. Ivy is not only hardy, but also an evergreen hedge plant, so you can have an opaque, green screen in your garden all year round. After all, even in a small garden you want to be protected from prying eyes!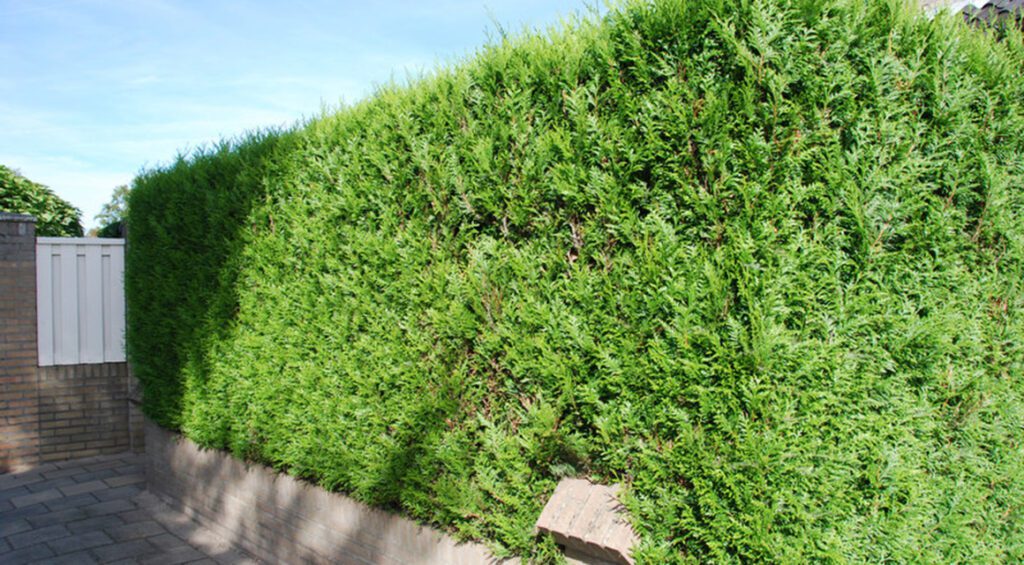 Conifer hedges for smaller gardens

While conifer hedges are highly prized by gardening enthusiasts, they are generally not well suited for smaller gardens. Conifers such as thuja grow very large and take up a relatively large amount of space. Still, there are conifers that can fit into a small garden. Mock cypresses are best suited because these petite conifers grow very slender in height. However, you need to regularly prune mock cypresses. Otherwise, the conifer hedge will still grow too full and tall for your small garden. Yews can be planted just as well in smaller gardens. Again, it is best to keep the plant fairly low and prune it at least twice a year.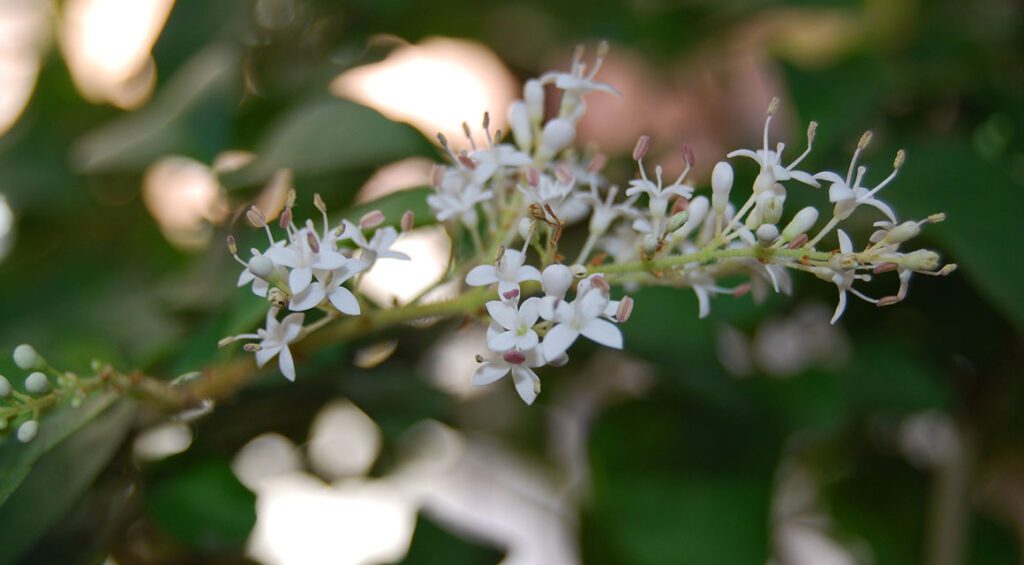 What other hedge plants are there for your garden?

Oil willow is also particularly easy to keep in shape by means of pruning. This hedge plant not only looks very graceful, but also withstands strong wind and even sea wind. Do you have a small garden near the coast? Then the oil willow is most definitely a hedge plant you should consider. Scented flowers are also plants that fit perfectly in a small garden. The fragrant flower 'Burkwoodii' is especially suitable: for one thing, it grows very slowly, and for another, it doesn't grow very wide.
Japanese holly 'Convexa' also looks very nice in a small garden. This variety of Japanese holly stays low and has compact branching. It also does not grow very fast. All in all, this Japanese holly is the perfect hedge plant for a garden that is not too big.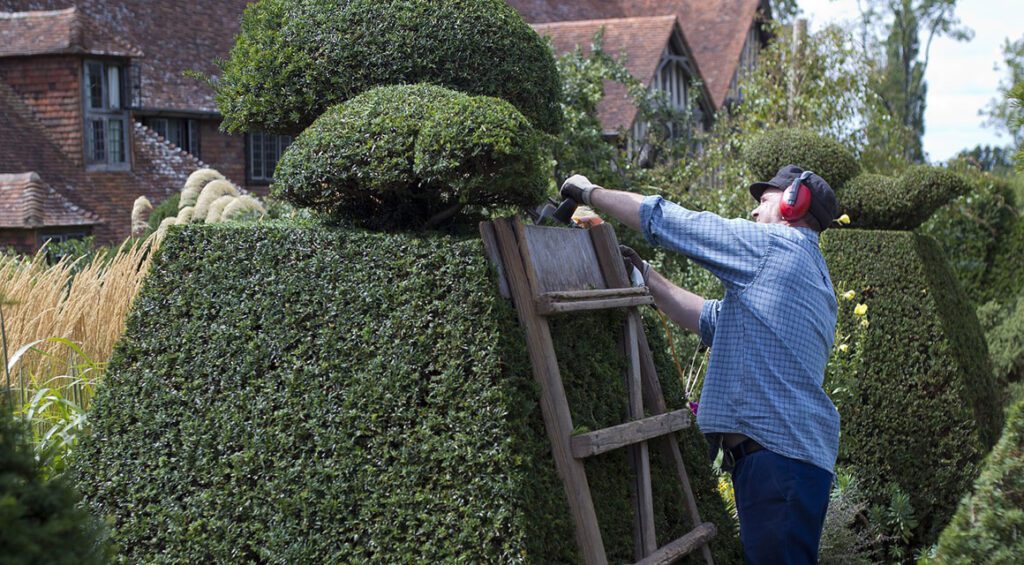 Trimming hedge plants in small gardens

It is important to trim hedges regularly in a small garden to prevent them from growing too tall. Most hedge plants need to be trimmed twice a year. Be careful not to reach for the hedge trimmer during frosty or very sunny days. It is also important to provide your hedge with a good fertilizer after pruning. This will keep your hedge in good condition. Fortunately, a small hedge is very low maintenance due to its small size. At Heckenpflanzendirekt.de you will find many beautiful hedge plants that you can use to create a beautiful hedge even in a smaller garden. Take a closer look at our website to choose the right hedge for your garden.
I have 30 years of experience and i started this website to see if i could try and share my knowledge to help you.
With a degree a Horticulture BSc (Hons)
I have worked as a horticulture specialist lead gardener, garden landscaper,  and of course i am a hobby gardener at home in my own garden.
Please if you have any questions leave them on the article and i will get back to you personally.