Yew is an evergreen conifer that is often used as a hedge plant. And not without reason: a yew hedge provides an opaque and deep green garden border all year round. In addition, a yew should be cut back quite tightly, because this will give your garden a formal and particularly well-groomed appearance. However, with a yew you can not only form wonderful hedges, because as a hedge we already see the yew far too often in our gardens. Therefore, this article is about five interesting uses of a yew tree.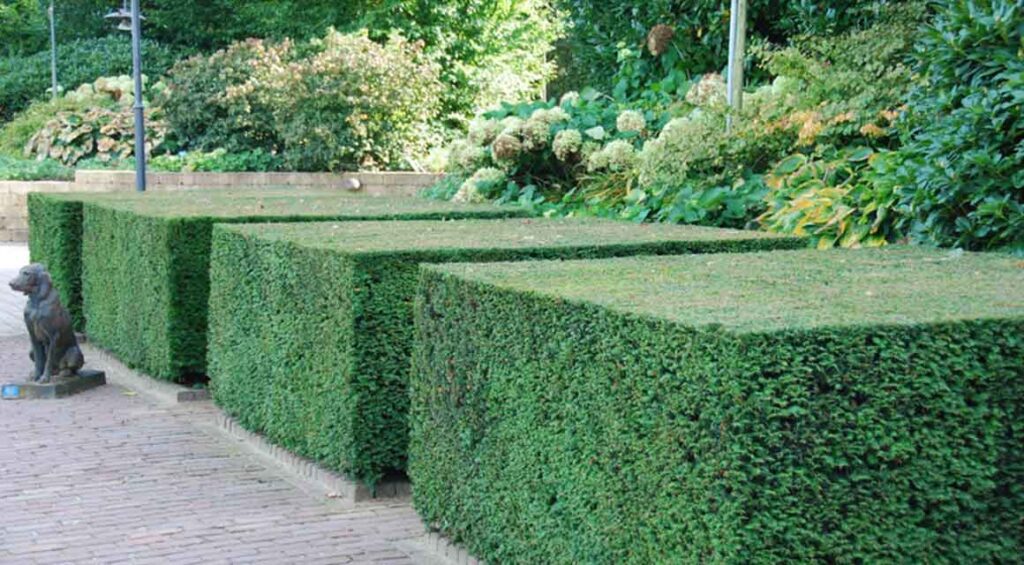 Yew: particularly well suited for topiary

The strong branching and relatively slow growth of a yew ensure that it is particularly well suited for topiary. The conifer is therefore also regularly used as a single plant and pruned into the most creative shapes. But the more traditional shapes can also be wonderfully realized with a yew. Therefore, the yew tree can be cut well into a spherical shape, a pyramid shape or a spiral shape. For this reason, yew is often used as a substitute for boxwood. Boxwood has long been considered the best plant for topiary.
Do you want to make your garden a little more interesting or do you want to give your garden a whole new look? Then performing topiary is definitely a good option for you. However, make sure that you should then also fertilize your yew twice a year if you prune it regularly. The yew can tolerate pruning particularly well, but extra nutrients and minerals are always useful so that the yew can also recover more quickly after pruning.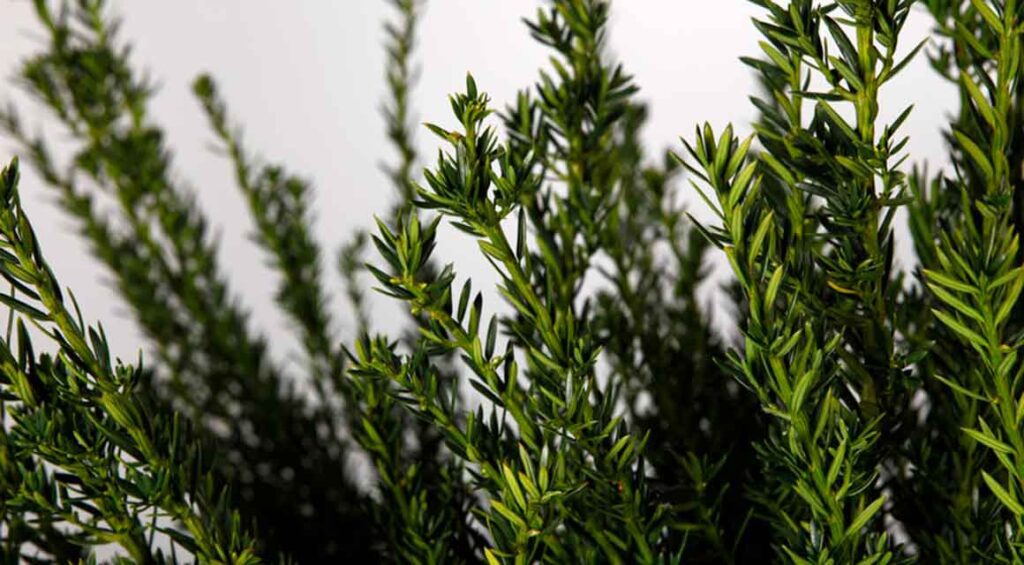 A zigzag hedge of yew plants

A zig-zag hedge naturally looks more interesting than an 'ordinary' hedge. It also gives your garden a more elegant look when you plant the hedge plants in your garden soil in this way. Yew is very suitable for creating a zigzag hedge. If you prefer zigzag hedges, it is best to order young, small yew plants. On our website you can also easily calculate how many hedge plants you need per meter. You can then also specify whether it is a zigzag hedge or not. You can then select this option by ticking the appropriate box. You will then immediately see how many hedge plants you need to create a pretty zig-zag hedge of yews. Then dig a slightly wider planting trench first if you want to plant a zig-zag hedge in your garden.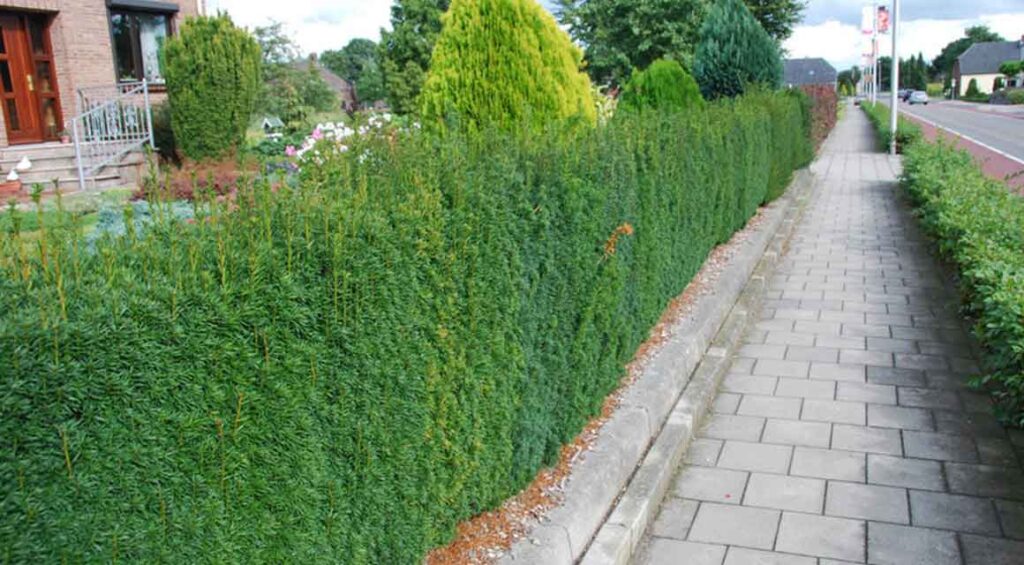 Planting a group of yew trees

Do you have a larger garden? Then you can also think about planting a yew plant group in the garden. This is a popular way to plant this pretty tree in your garden. However, yew can also be used quite wonderfully as a single plant or as a hedge. Of course, this doesn't mean that you'll never have to worry about the yew after planting it: you should prune it back every year so that it can maintain the desired height well. Also, it is better to leave yew trees a little wider at the bottom, towards the top yew trees should then get a cone shape when pruning. This way the trees always get enough sunlight, even at the bottom. This can then also realize that the branches and twigs of your yew trees can also dry well again after a rain shower or after wet weather. After all, if the inside of the plants is and remains wet, then there is also always the risk that mold can quickly form. However, it is certain: the yew is a multi-talent for your garden.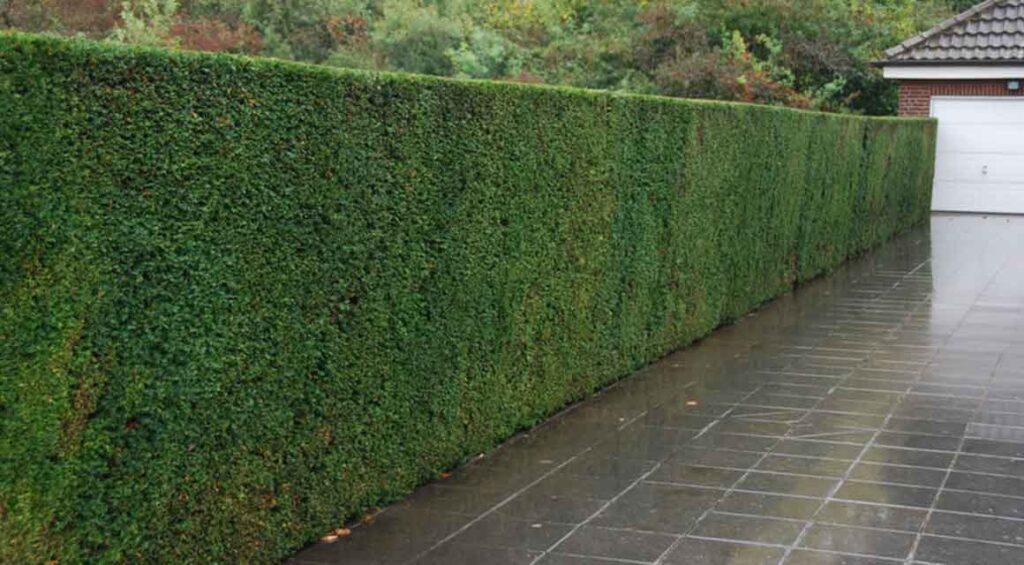 Use the yew as a single plant together with other plants.

You can also combine the yew with other plants in your garden. Is a yew hedge rather not for your garden? But do you still like to be enchanted by the charisma of this hedge plant? Then you can also plant a yew tree as a single plant in your garden. By doing this, you can give your garden a unique and pretty look when you then position this tree next to other shrubs or plants. This also works especially well for a smaller garden that doesn't have a lot of room for a large yew plant group. If you want to use the yew as a single plant, then you should prune it back in a cone shape toward the top. However, be aware that each plant also has very different rules again when it comes to fertilizing. So, for example, you can't use a conifer fertilizer and then use it to fertilize other plants at the same time. Each evergreen hedge plant needs its own fertilizer. In addition, different plants should then usually be fertilized at different times.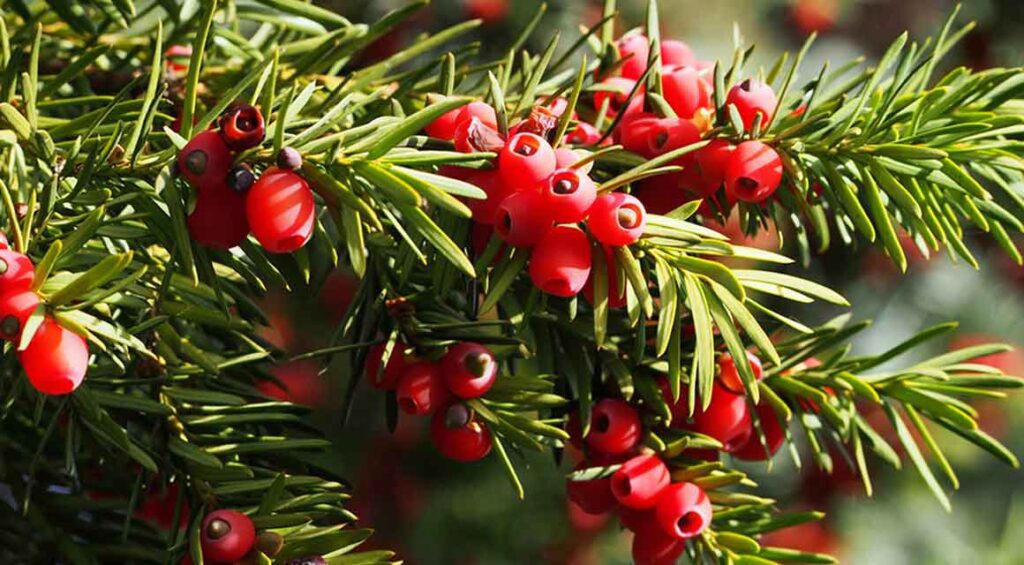 Berries or no berries?

The common yew tree, also called Taxus baccata, is known for getting its distinctive red berries in late summer. These berries then ensure that your garden is decorated in a particularly pretty way. In addition, the red berries are also particularly popular with birds, which love to eat them. However, for many other animals these berries are poisonous, you should really pay attention to this, but these hedge plants have edible berries. This can then be the reason why you would rather not have these berries in your garden. However, do you prefer a Taxus hedge without berries? Then you should only plant the male yew in your garden. The male variety is also called Taxus media 'Hilli'. However, you can also combine the male varieties with the female varieties. In this way, your yew hedge then consists of plants that get red berries or just not. But that's what makes such a hedge so charming.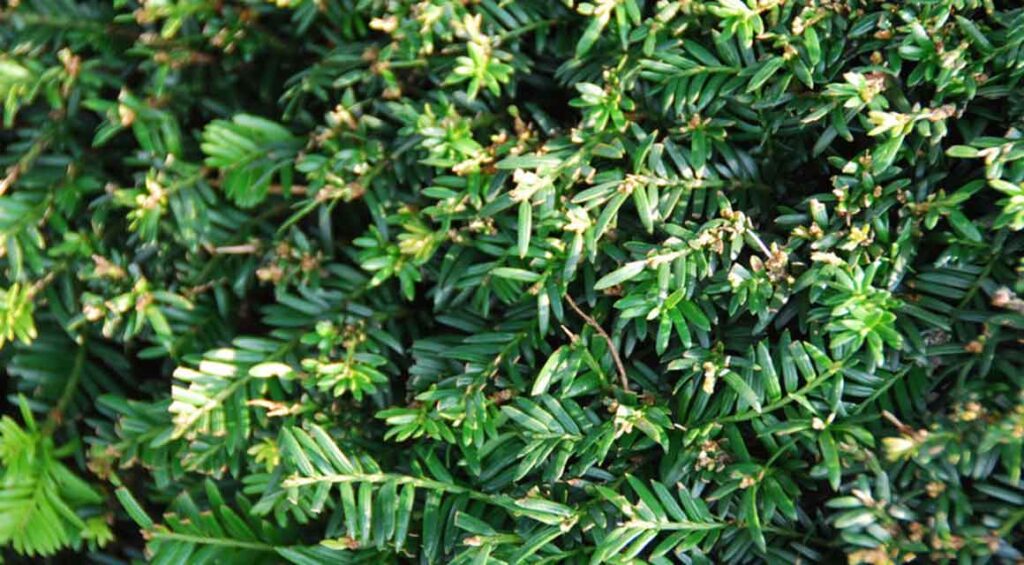 Planting a yew tree in your garden

Were we able to inspire you with this article? Then you will now want to know how best to plant the yew in your garden. First of all, it is important that the garden soil is well-drained. You can do this by digging up the soil. Do you have a moist garden soil? Unfortunately, the yew tree can't handle wet soil very well. So, if you want to avoid the roots of your yew hedge having to grow in a wet soil, then you should poke some extra deep holes in the planting trench or even in the particular planting holes where you plan to plant the yew later. This will make it easy for the excess water to drain away. It is not necessary to apply fertilizer to the yew immediately if you have just planted it in the garden. However, you should not plant a yew in the garden during frosty temperatures or when temperatures are particularly warm. Which Taxus varieties actually fit in your garden?
Would you like some more garden inspiration? Then keep a close eye on our blog. After all, you can regularly find out a lot about different hedge plants in our blogs. You can then find all the information you need in our various, informative blog articles!
I have 30 years of experience and i started this website to see if i could try and share my knowledge to help you.
With a degree a Horticulture BSc (Hons)
I have worked as a horticulture specialist lead gardener, garden landscaper,  and of course i am a hobby gardener at home in my own garden.
Please if you have any questions leave them on the article and i will get back to you personally.