Last updated on October 23rd, 2023 at 08:26 pm
A garden border of beautiful hedge plants is highly prized by many. Wouldn't it be even better if the fruits of your hedge could also be eaten? Most hedge berries are appreciated by birds, but are poisonous to humans. Nevertheless, there are some hedge plants whose fruits we can also easily eat. Which plants are we talking about? And how can the berries be eaten? These hedge plants have edible berries.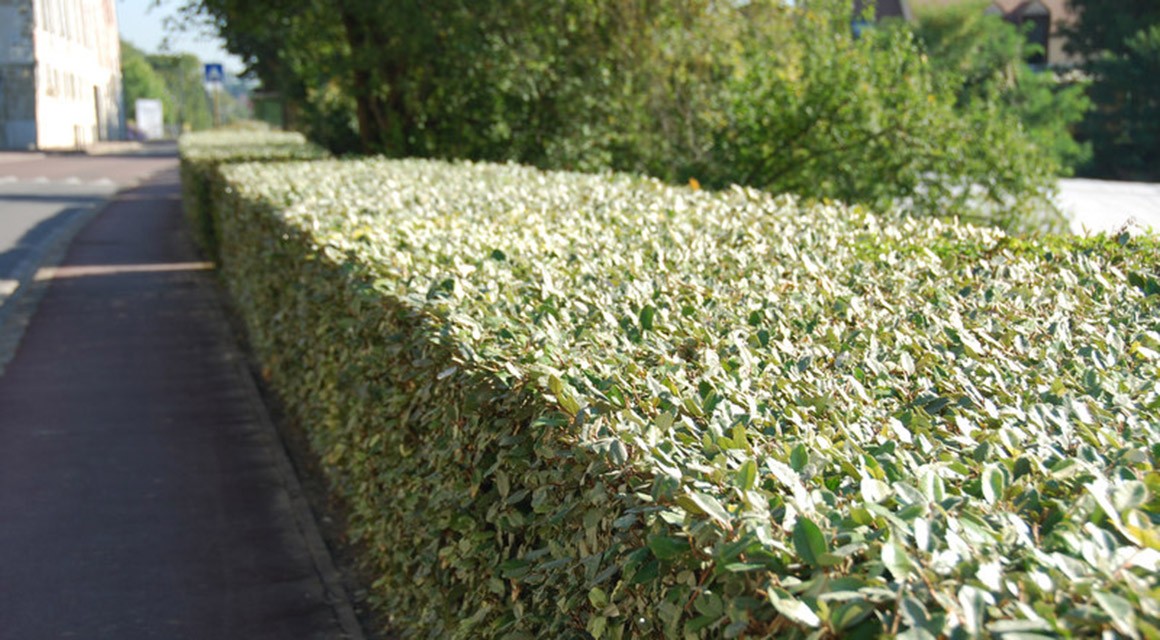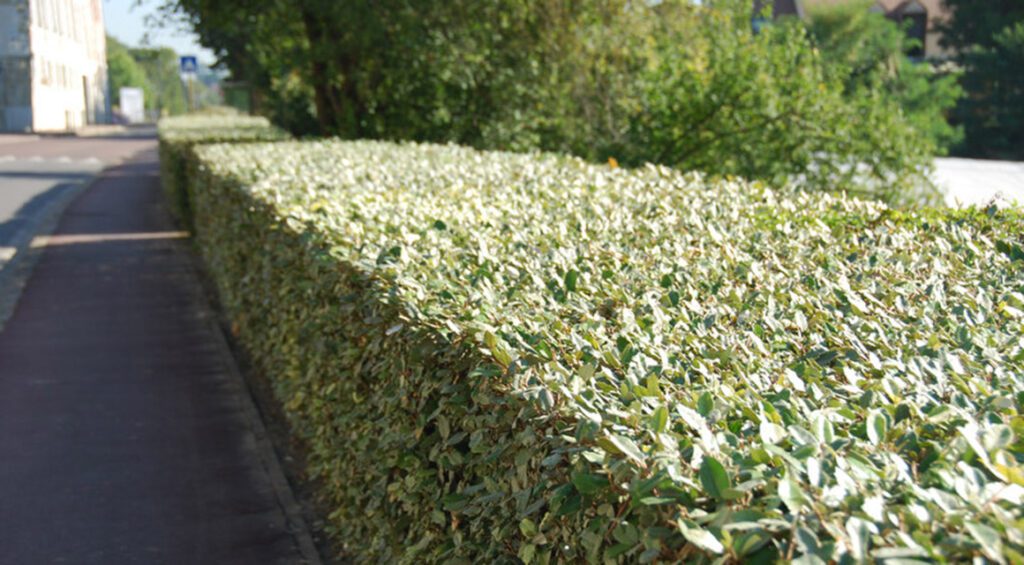 Wintergreen or Evergreen Olive Willow

The wintergreen or evergreen oil willow is much more than a magnificent hedge plant, with which you can create a very elegant hedge. This evergreen hedge plant gets white flowers in the fall. After flowering, red berries with a silvery sheen appear on its branches. But not many people know that the fruits of the oil willow are suitable for consumption. Eaten raw, the taste is quite sour, so they are usually processed into jams, jellies or fruit sauces. Note that with regular pruning, flowering decreases or becomes less abundant. Of course, then the berry harvest will also be less abundant or even absent.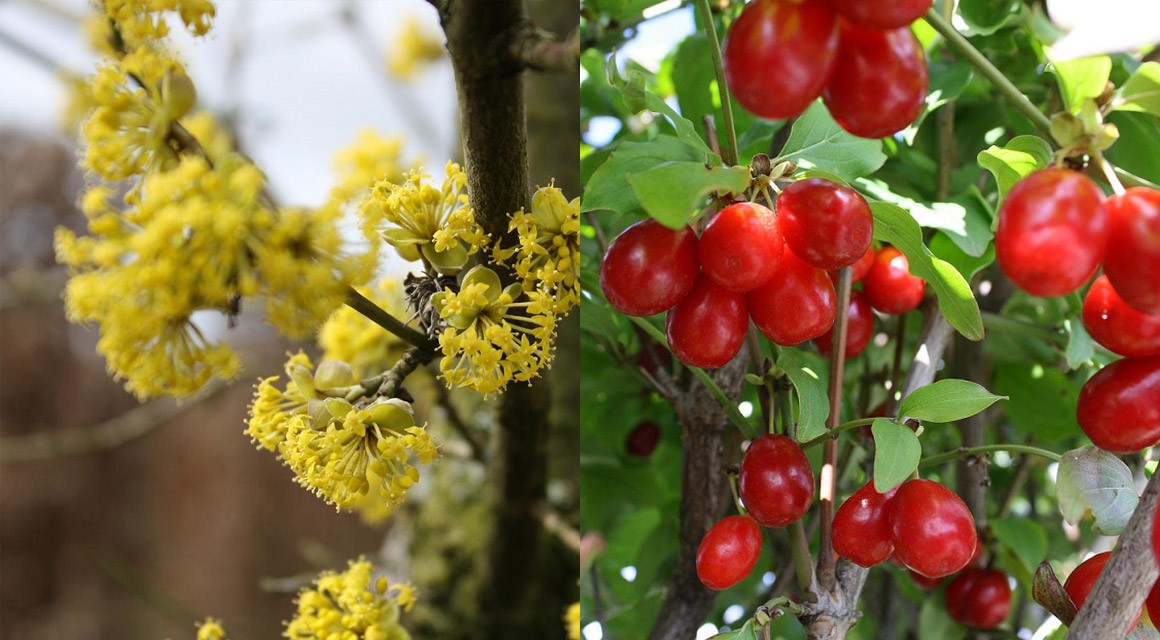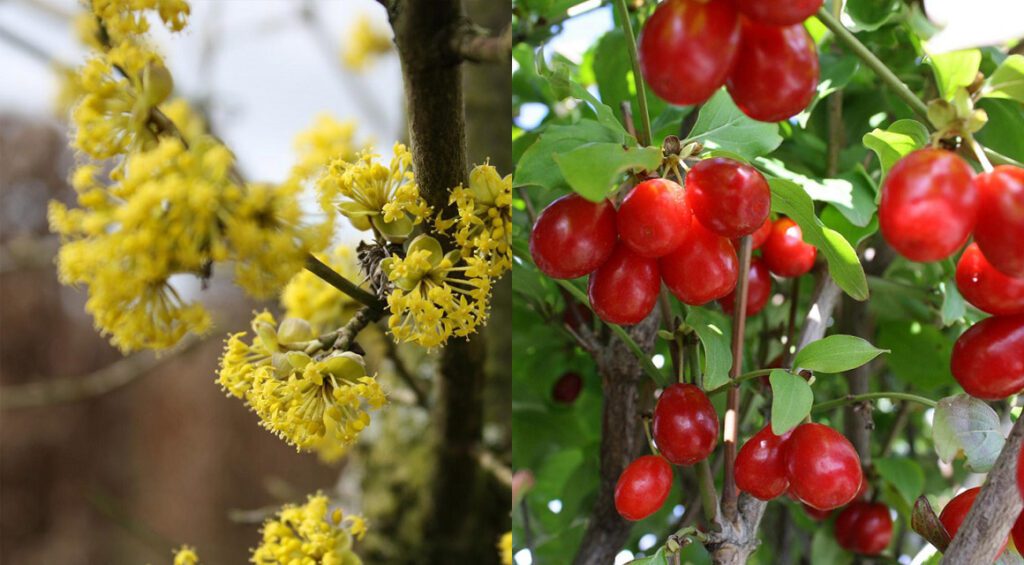 The Yellow Dogwood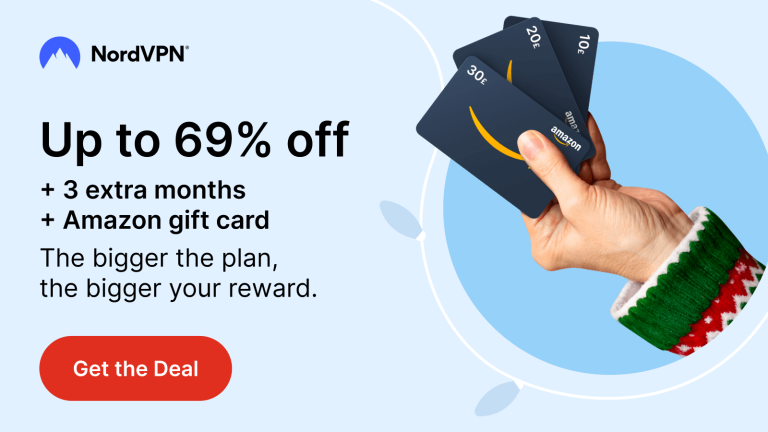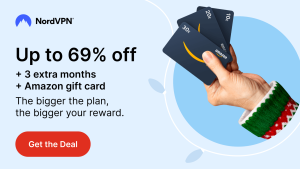 The yellow dogwood is very suitable as a hedge plant for free-growing or mixed hedges. It blooms with small yellow flowers. After that, this deciduous shrub develops red berries. The berries have a slightly sour taste. The fruits of the yellow dogwood are also particularly tasty as jam or marmalade. These berries are also excellent for sponge cake or made into dessert sauce. Please note that the fruits of the red dogwood are poisonous to humans. The berries of the red dogwood are black.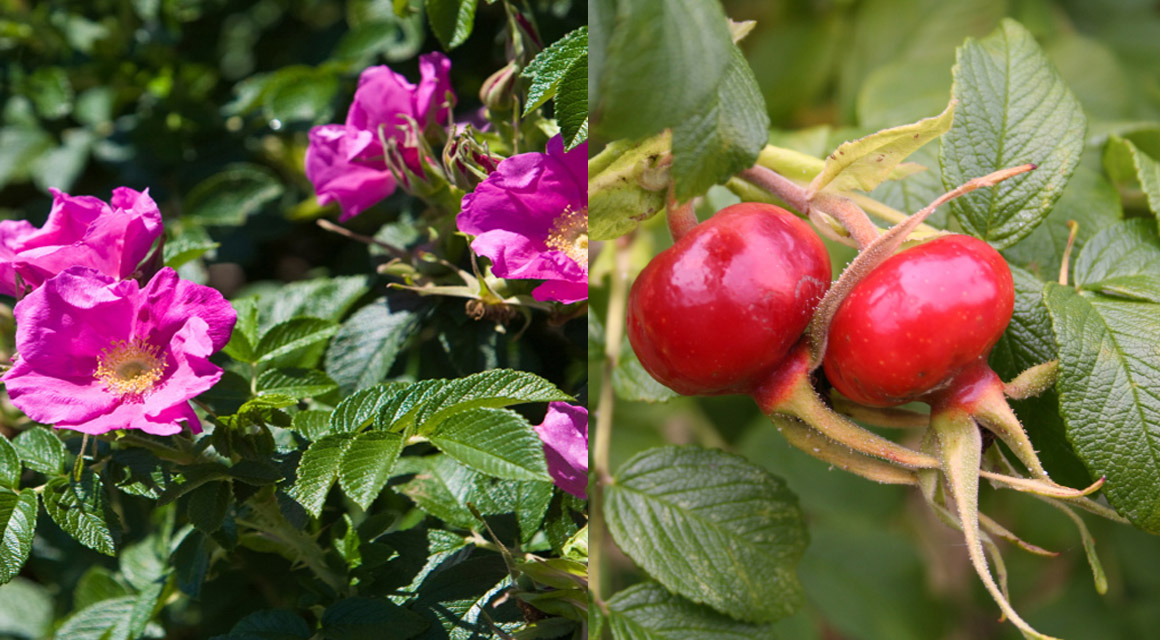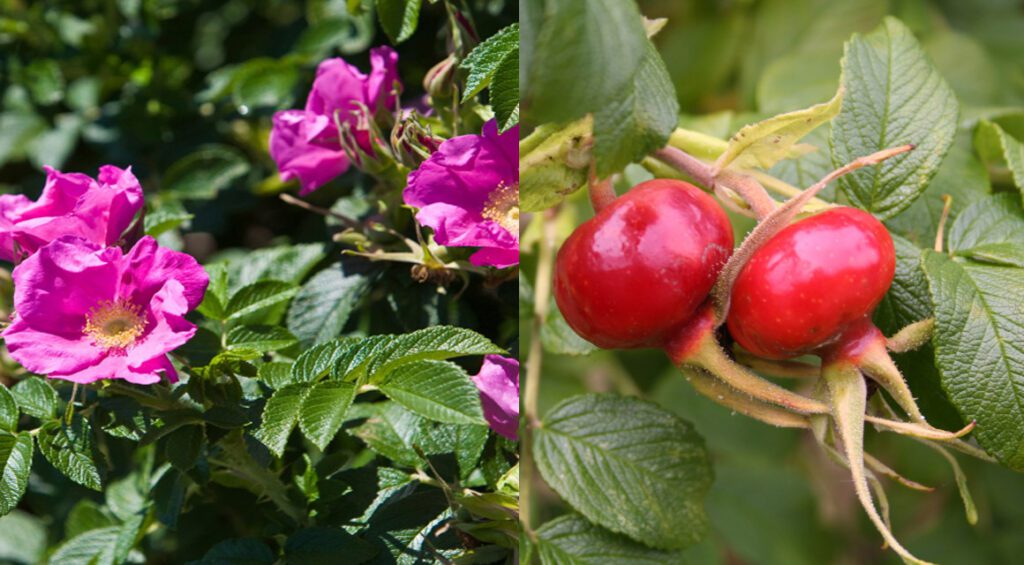 Potato rose

The potato rose is, of course, known for its rose hips, which appear on its branches after flowering. The orange fruits have always been used for rosehip jam and syrup. Rose hips are a good source of vitamin C and extremely healthy, because they also contain a lot of selenium, vitamin A and B1. In addition, the potato rose is a beautiful hedge plant with gorgeous pink flowers. The plant is excellent for free-growing hedges, which also has an anti-burglary effect because of its thorns. Tip: The fruits of the potato rose are tastiest after the first frost.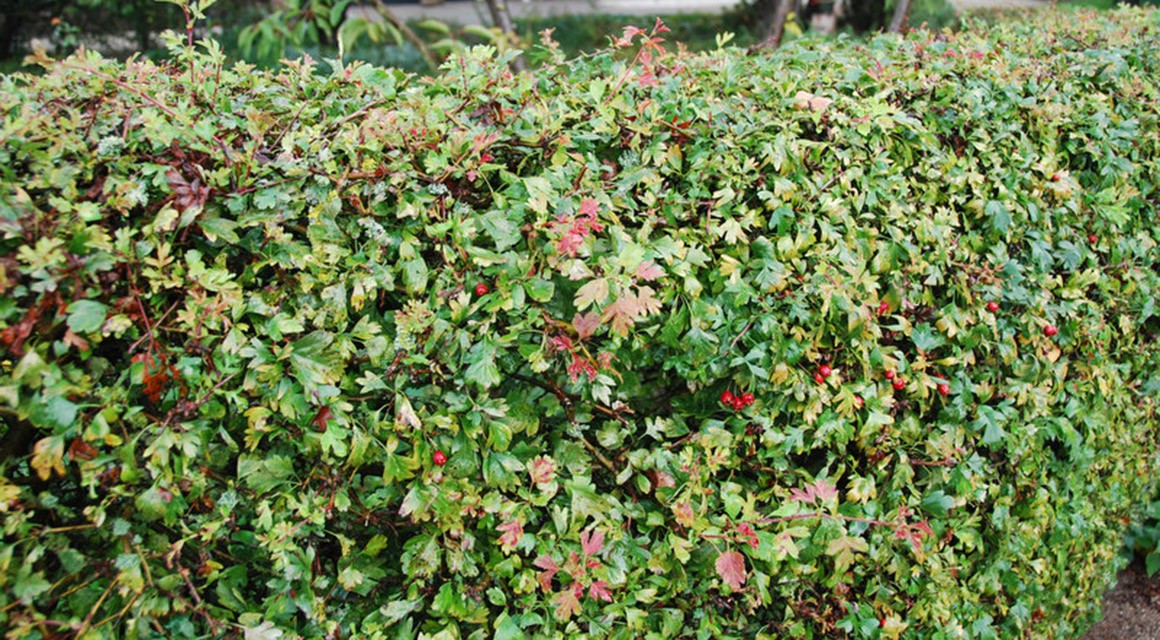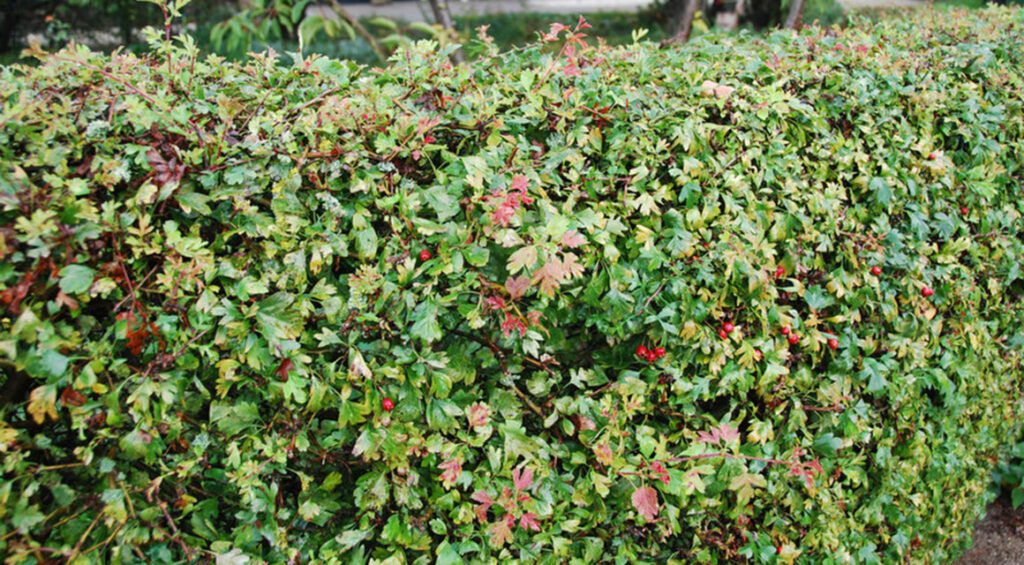 Mesh hawthorn

The hawthorn also has sharp thorns. This is how it keeps uninvited guests at a distance. The hawthorn, also known as hawthorn, is found in rural areas or at the edge of forests. The hedge plant grows quite wide and is therefore not necessarily suitable for small gardens. From the leaves of the hawthorn you can prepare a tea, which is spicy in taste. It is said to have a cholesterol-lowering effect. But the red berries of this particular hedge plant can also be eaten by humans. By the way, the berry does not taste very good fresh from the branch: it is better to process it into jam, jelly or syrup.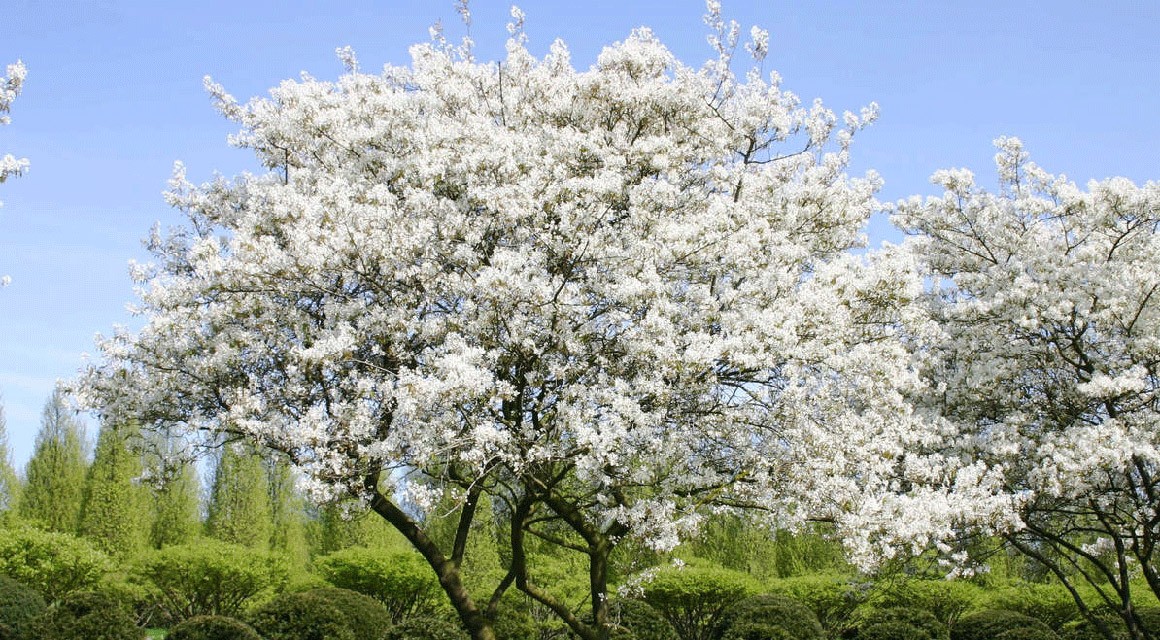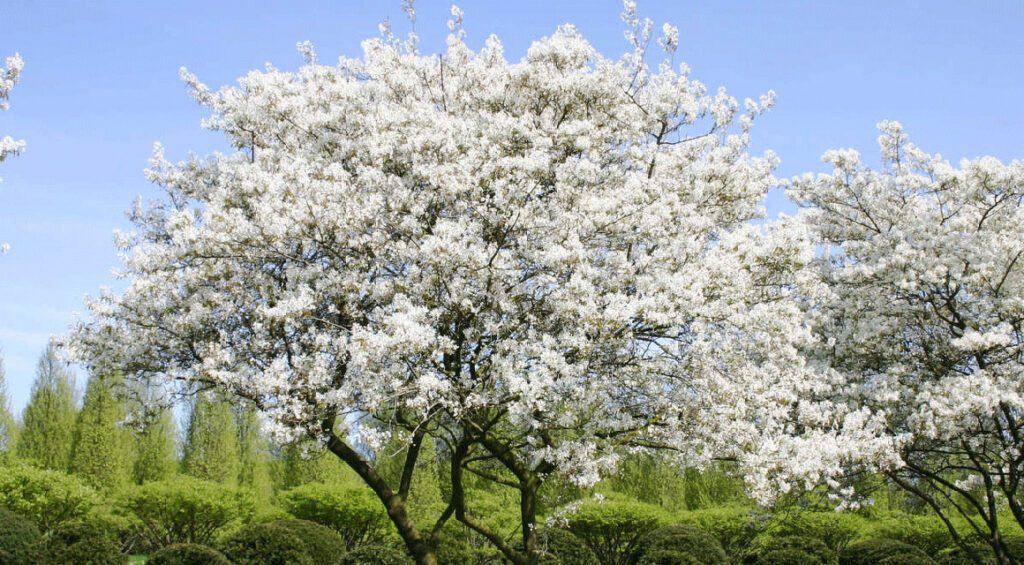 Rock pear

Rock pear or Corinthian tree is a deciduous hedge plant used mainly for free-growing hedges. Do you have a large garden? Then you can plant the rock pear without hesitation. This hedge plant goes well with gardens that have a more casual, playful style. The rock pear shimmers golden yellow with clusters of white flowers that appear in spring. In summer, the rock pear bears berries that are not only appreciated by birds, but can also be eaten by humans without hesitation. Freshly picked they have a somewhat sour taste, but with sugar they taste wonderful. They can also be used to make jam.
As you can see, there are a lot of plants that you can use to plant your own fruit supplier in the garden. The berries of different plants can be processed in very different ways. Especially rose hips, the fruits of the potato rose, are very well known. You want a fruit hedge in your garden? Then order the hedge of your choice directly from us. And after ordering and planting your new hedge, you should not forget to fertilize and water your hedge.