There are several ways to delimit his garden. Some take a fence made of wood or metal, others prefer a hedge. A hedge as a garden border has several advantages. First, of course, the sight of a dense green wall is much nicer than that of a fence. On the other hand, a hedge serves as a privacy screen in your garden: you can sunbathe undisturbed or spend your time in the garden without being disturbed by the prying eyes of passers-by and neighbors. There are a myriad of different hedge plants. You can also combine different hedge plants with each other. There is one hedge plant that we always come across in gardens: the privet. You can find out why privet is so popular here.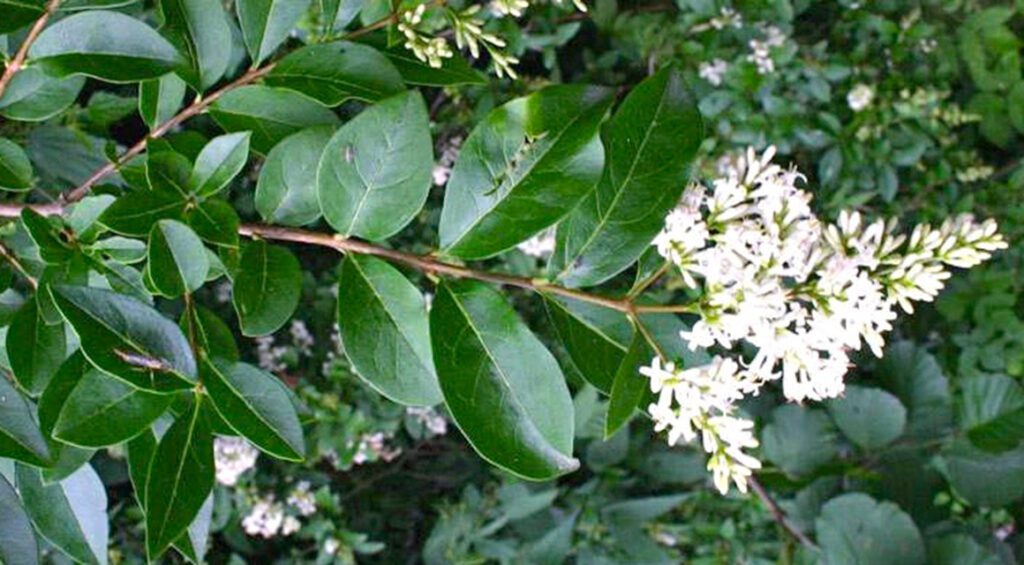 The privet: a very special plant.

Is the privet evergreen? Privet is a beautiful deciduous hedge plant with a versatile character. On the one hand, privet is a hardy plant that thrives anywhere and gets through the winter well. On the other hand, it is a very delicate plant, which with its delicate flowers gives off a characteristic, pleasant fragrance. This, of course, attracts butterflies, bees and other insects to your garden. From the flowers develop in late summer small black berries, which are appreciated by many species of birds. However, these berries are poisonous to humans.
Privet has many different uses in the garden. What you do with this hedge plant depends, of course, on your own taste and the style of your garden. In a formal garden, a privet hedge fits wonderfully if it is kept taut and narrow. That way, the flowers won't stand out as much and you'll achieve the effect of a dense green wall of plants. Privet is also very suitable for topiary. People often immediately think of boxwood when they think of topiary, but privet is just as commonly used for this purpose. Privet also comes into its own in a less strictly designed garden or in a natural garden. In this case, the hedge should not be cut too tight and narrow.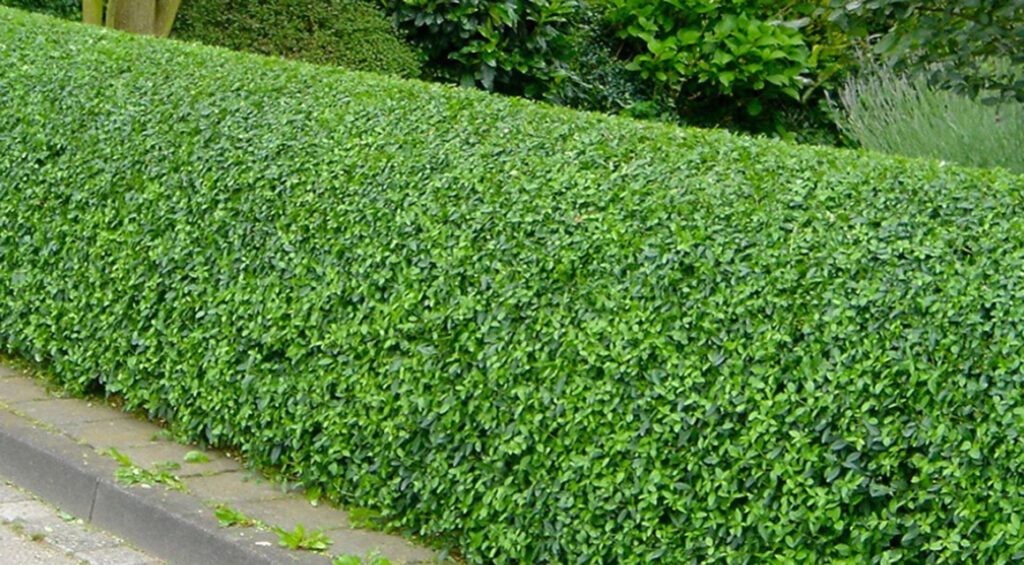 The different species of privet

Did you know that there are a good 50 different species of privet? By the way, not all of these species are used as hedges. Originally privet comes from the Far East. But in the meantime, it is hard to imagine our streetscape without this plant. Privet is equally popular everywhere in Europe. In many European countries it is used as a property or garden border. One species of privet that is often planted as a hedge is the oval-leaved privet or Ligustrum ovalifolium. Oval-leaved privet is often planted in urban environments because it can stand up well to environmental stresses. However, in severe winters, the oval-leaved privet loses some of its leaves. That is why this shrub is considered semi-wintergreen.
Common privet, also called common privet or in Latin Ligustrum vulgare, in turn has quite different characteristics. This hedge plant is also considered semi-evergreen. Whether the common privet loses its foliage depends on how severe the winter is. However, in the spring, fresh new shoots quickly appear on the branches of common privet. Like other species of privet, common privet grows quite quickly. For this reason, you should regularly re-trim your privet hedge.
Then there is the golden privet, which owes its name to its yellow-gold edged leaves. This plant also grows well in areas with high pollution or strong winds. Do you live near the coast where there is a lot of wind? Then planting a privet is not a problem. The various privet species all have dense branching and are equally suitable for planting low hedges and high hedges.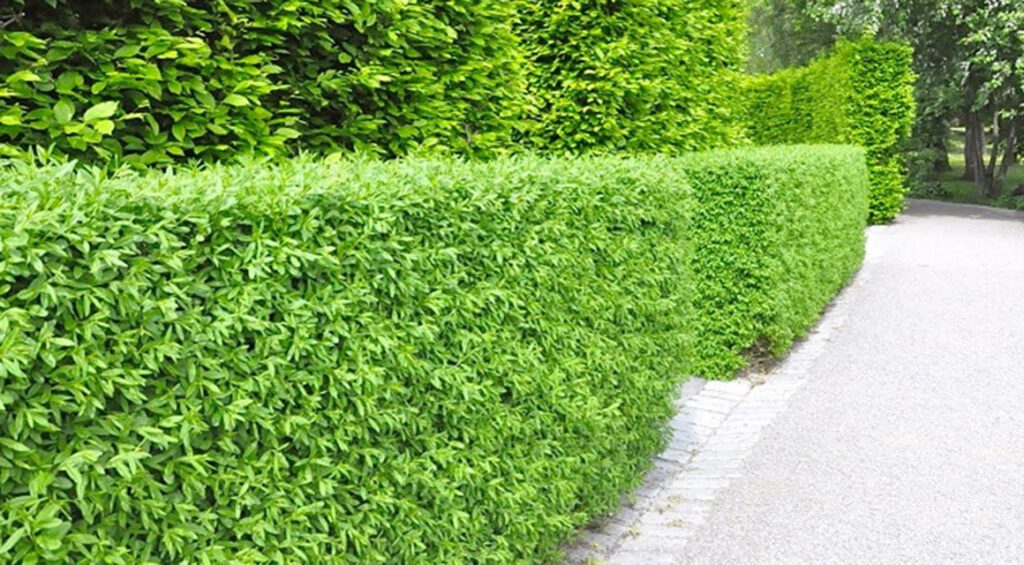 The wintergreen privet

For many, privet is the ideal hedge plant. It grows quickly and fits into many very different garden designs. Some consider it a disadvantage that some species of privet lose some of their leaves in harsh winters. In that case, wintergreen privet is a good choice. This variety is also called wintergreen privet 'Atrovirens' or black-green privet 'Atrovirens'. Atrovirens means nothing more than "black-green." This variety loses fewer leaves than other privets, even in severe winters.
Wintergreen privet is also very easy to cut into all sorts of shapes. With its fresh green leaves and beautiful branching, a privet will give your garden a neat and modern look. Whether you prefer a distinguished, tightly trimmed hedge or a free-growing hedge that doesn't need to be trimmed as often: Wintergreen privet is very versatile and can also be used as a privacy hedge.
Is privet suitable for my garden?

The beauty of privet is that it grows well in almost any soil. With this deciduous hedge plant, you can have a beautiful property border in your garden relatively quickly and easily. It can be planted in both smaller and larger gardens. In addition, privet fits in with most garden styles. If you are planning a sturdy and vigorous hedge that will create a distinguished and balanced atmosphere, privet is certainly a good choice for your garden.
I have 30 years of experience and i started this website to see if i could try and share my knowledge to help you.
With a degree a Horticulture BSc (Hons)
I have worked as a horticulture specialist lead gardener, garden landscaper,  and of course i am a hobby gardener at home in my own garden.
Please if you have any questions leave them on the article and i will get back to you personally.