Many people associate autumn with bare trees, shrubs and gardens. Evergreen hedge plants retain their leaves in the fall. However, deciduous hedge plants in autumn can also look very beautiful. Some hedge plants are even most beautiful at this time of year. Others have benefits later in the year, which we would like to list for you. So you can find the right hedge plant that will beautify your garden even in autumn.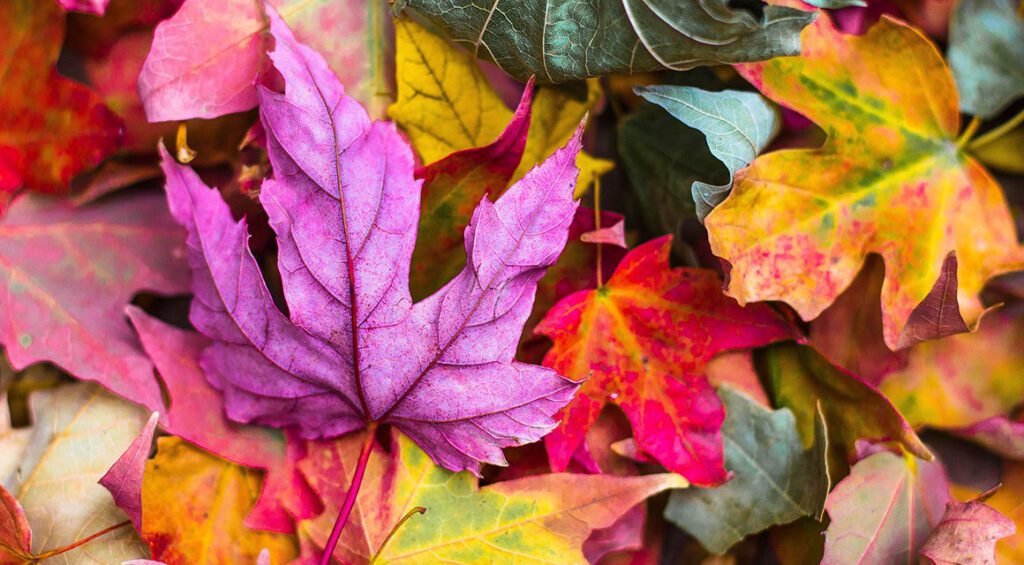 Hedge plants with beautiful autumn colors

When the leaves lose their green color, it is an unmistakable sign that autumn is approaching. Autumn coloration enriches their garden and adds a vibrant touch. The leaves get their green color from the pigment chlorophyll. It takes a lot of energy from the hedge plant to produce this pigment. When hedge plants need the energy to overwinter, they stop producing chlorophyll. This allows other, less intense pigments to show up in the leaves before they fall off. These are anthocyanins for blue, xanthophylls and carotenes for yellow, red and orange.
Before the leaves drop in the fall, they change color. The amber tree (Liquidambar styraciflua) is a particularly beautiful example. Its leaves take on an orange, dark red or purple color in the fall, sometimes even all three colors at once. This is especially true of the 'Worplesdon' amber tree. The leaves stick to the amber tree for an especially long time if the plant is in a spot protected from the wind. The reddish-brown fall color of the copper beech (Fagus sylvatica 'Atropurpurea') and the striking yellow fall color of the hornbeam (Carpinus betulus) and field maple (Acer campestre) are also a real feast for the eyes.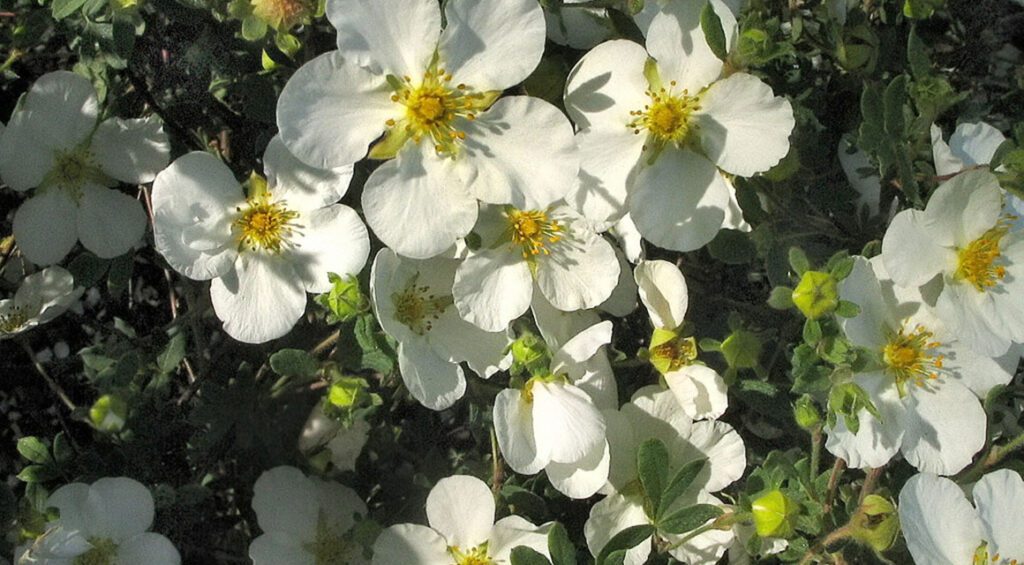 Hedge plants that bloom in autumn

Most hedge plants in the fall are preparing for winter dormancy and the cold period, for which they need all the energy. True autumn bloomers are few and far between. Ivy (Hedera) is one example. Ivy has rather inconspicuous flowers that are not particularly eye-catching. But bees and other beneficial insects depend on food sources like ivy, especially in the fall, because there are few flowering plants left at this time.
However, there are long-blooming hedge plants that retain their flowers from summer to fall. For example, the finger shrub (Potentilla fruticosa) blooms between June and October with lush, showy flowers. Finger shrub 'Red Ace' even starts blooming as early as May. Butterfly bush (Buddleja davidii) also blooms as late as the first half of fall. As with the finger shrub, you can choose different colors for the butterfly bush, which you can combine freely.
If you want year-round blooms in your garden, plant hedge plants that bloom in succession. Make up your own hedge: Combine summer bloomers with fall bloomers or especially early-blooming plants such as yellow dogwood (Cornus mas) or evergreen laurel snowball (Viburnum tinus).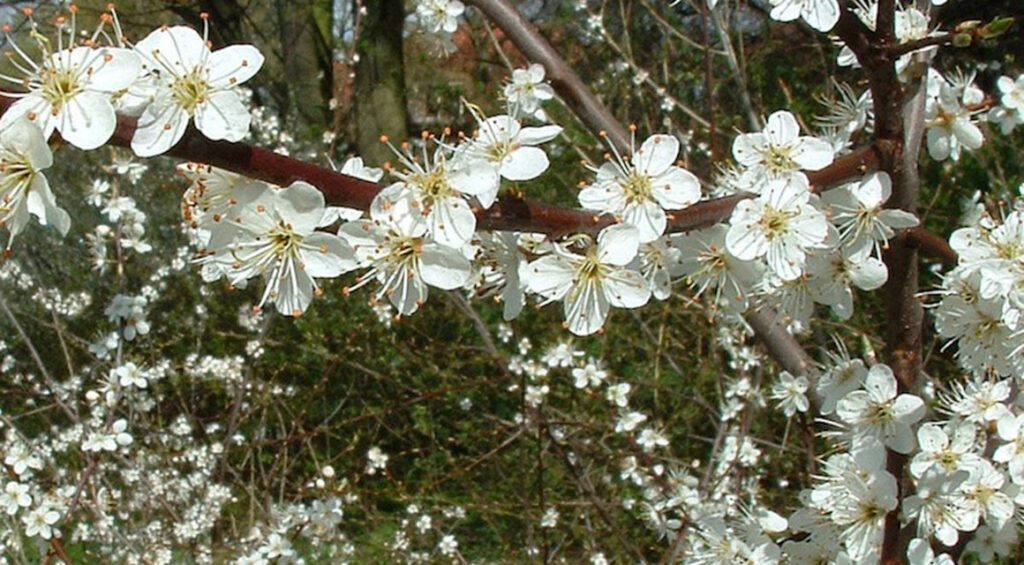 Hedge plants with fruits

Autumn is the season of harvest, of course, this also applies to hedge plants. A hedge adorned with fruit is often no less attractive than a flowering hedge. The large fruits of yellow dogwood, potato rose (Rosa rugosa) and dog rose (Rosa canina) immediately catch the eye with their bright red color. Hawthorn (Crataegus monogyna) and blackthorn (Prunus spinosa), which we often see in rural gardens, also get fruits that look very decorative. By the way, the berries of these hedge plants are edible, although sloes should be left on the branches until after the first frost because of their better taste.
Birds have a different digestive system than humans, so they can eat fruits that are poisonous to us. Hedge plants with fruits are an important source of food in the fall for all site-faithful birds that spend the winter in our country. Privet is a sought-after hedge plant, all parts of which are poisonous to humans, but its fruits are readily eaten by birds. This hedge plant usually keeps its leaves, so it is good to use as a privacy hedge. Beech hedges can also serve as privacy screens in winter. The foliage does change color, but the leaves remain attached to the branches until next spring. However, in very cold or windy places, beech trees may lose some of their foliage.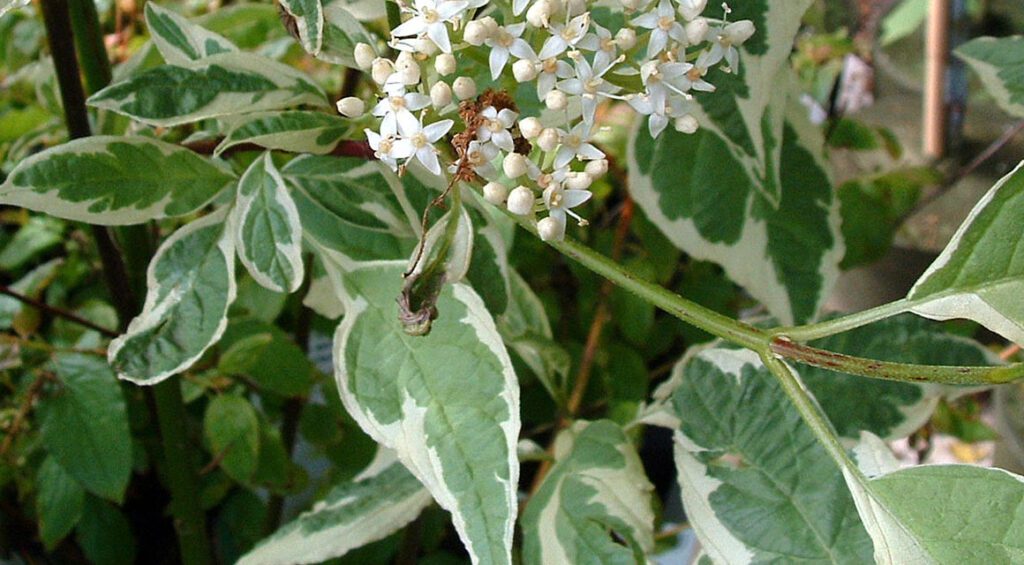 Hedges with beautiful branches

Flowers and leaves form the decoration of any plant. When the flowers wither and the foliage is shed, we see more and more of the branches. There are hedge plants where even the branches still have ornamental value. The redwood dogwood 'Sibirica' (Cornus alba 'Sibirica'), the redwood dogwood 'Elegantissima' (Cornus alba 'Elegantissima'), the red dogwood (Cornus sanguinea) and the blackwood dogwood 'Kesselringii' (Cornus alba 'Kesselringii') have red, yellow or black branches. These hedge plants will bring color to your garden, which will immediately look much less bare and drab. In the case of the amber tree, the view is revealed to the characteristic bark with which the tree wraps itself.
Discover which hedge plants will still decorate your garden in the fall with lush and subtle flowers, colorful fruits or attractive branches. If you need more advice on beautiful autumn gardens, you can always contact us.
I have 30 years of experience and i started this website to see if i could try and share my knowledge to help you.
With a degree a Horticulture BSc (Hons)
I have worked as a horticulture specialist lead gardener, garden landscaper,  and of course i am a hobby gardener at home in my own garden.
Please if you have any questions leave them on the article and i will get back to you personally.